Today's featured wildflower is goldenrod, a common sight along roadsides and bike trails throughout Iowa and most of North America. Because goldenrod typically blooms in late summer, hay fever sufferers often attribute allergies caused by ragweed to this pretty plant instead. Photos are after the jump.
This is an open thread: all topics welcome.
Dozens of goldenrod species are native to North America, according to the native plant database at the Lady Bird Johnson Wildflower Center. The goldenrods belong to the aster family, and some of the most common species in Iowa are called solidago. Goldenrods can be difficult to distinguish, even for experts, and often share the same common names. "Tall goldenrod," "late goldenrod," "giant goldenrod," or "Canada goldenrod" may refer to solidago altissima, solidago canadensis, or solidago gigantea, for instance.
I'm not sure whether these photos are solidago altissima or gigantea, but they have the textbook large clusters of tiny yellow flowers.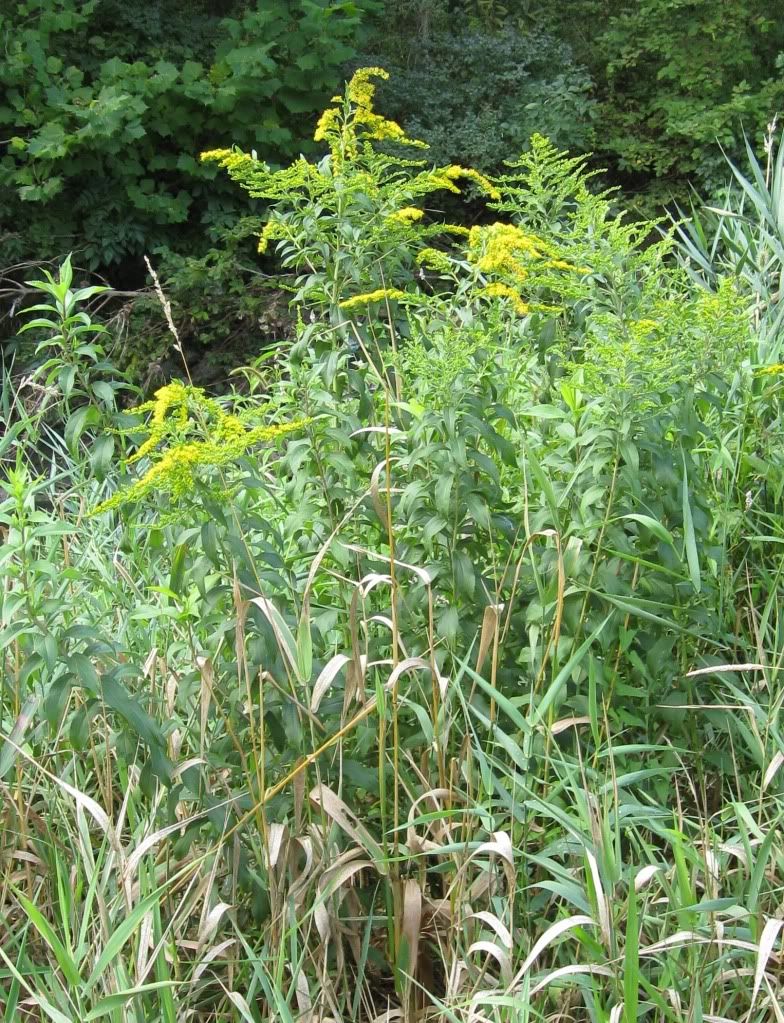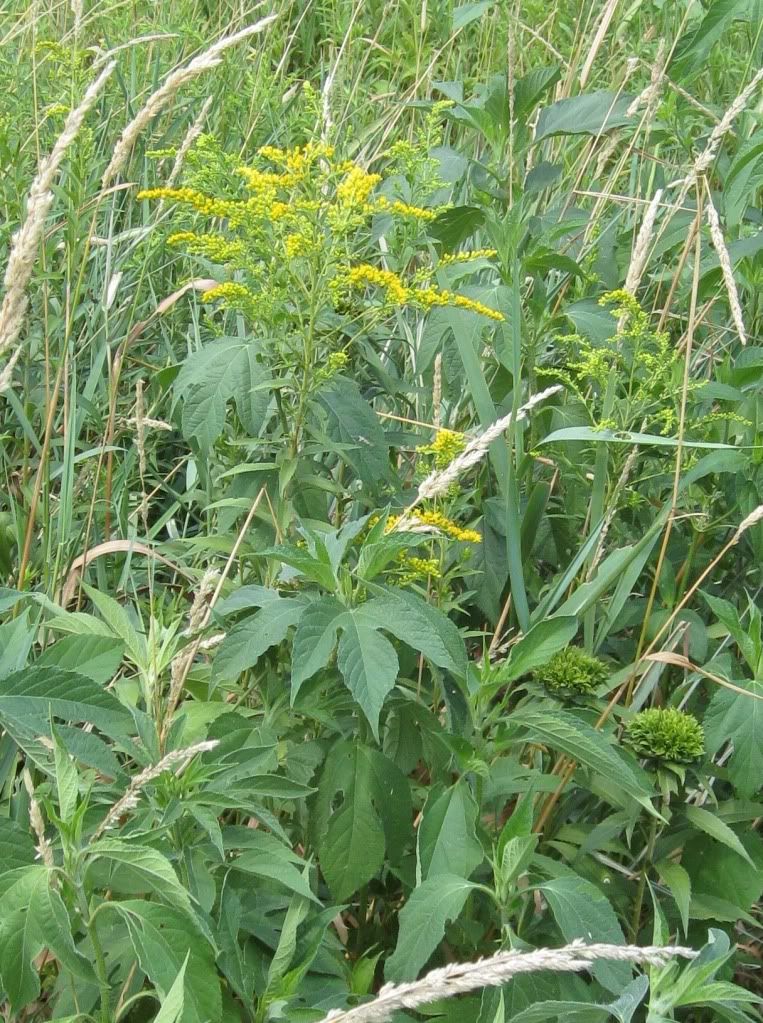 The goldenrod is the state flower of Nebraska, the state flower of Kentucky, and the official state wildflower of South Carolina.
According to Wildflowers of Iowa Woodlands by Sylvan Runkel and Alvin Bull,
Both Indians and pioneers used goldenrod for burns, intestinal disorders, and lung problems. They also used leaves of some species as a tea substitute. Other Indian uses included treatment of fevers, bee stings, and diseases of women.

The Meskwaki tribe also burned the plant to produce a smoke inhalant for a person who had fainted. In their early trival medicine, the also cooked goldenrod with bone of an animal that died about the same time a baby was born, and then washed the baby in the resulting liquid to insure its ability to talk and laugh.
Goldenrod tends to grow in large colonies, but this photo gives a decent sense of what a single stem looks like (sorry the flower clusters are blurry).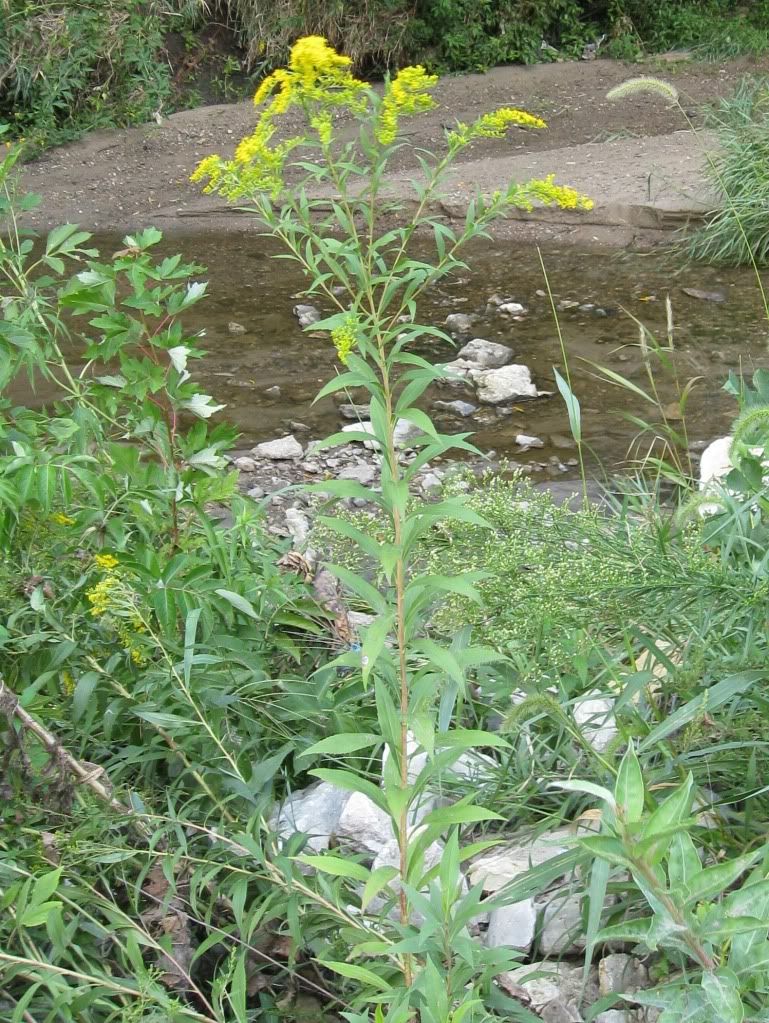 As I mentioned above, goldenrod is not responsible for hay fever allergies. The plant is pollinated primarily by insects, not wind. Here are a couple of bugs enjoying a feast.