Full disclosure: today's featured wildflower is on Iowa's noxious weed list under the name "horse nettle." However, Carolina horsenettle is native to most of the United States, including Iowa. A few photos of this flower in bloom are after the jump.
This is an open thread: all topics welcome.
The scientific name for Carolina horsenettle, also known as bull nettle and devil's tomato, is Solanum carolinense. The U.S. Wildflowers website notes,
Not a true nettle, this is a member of the nightshade genus which includes the garden tomato. The Solanaceae family includes the Irish potato. In spite of the edible cousins, do not eat any part of this plant; as with most nightshades it is highly poisonous.
Bleeding Heartland featured another nightshade last month. Carolina horsenettle blossoms are a similar shape, with curved petals joined at the base to form a star, and the stamens sticking out like a yellow "beak." The Carolina horsenettle flowers are larger than the black nightshade flowers, though, and are usually white.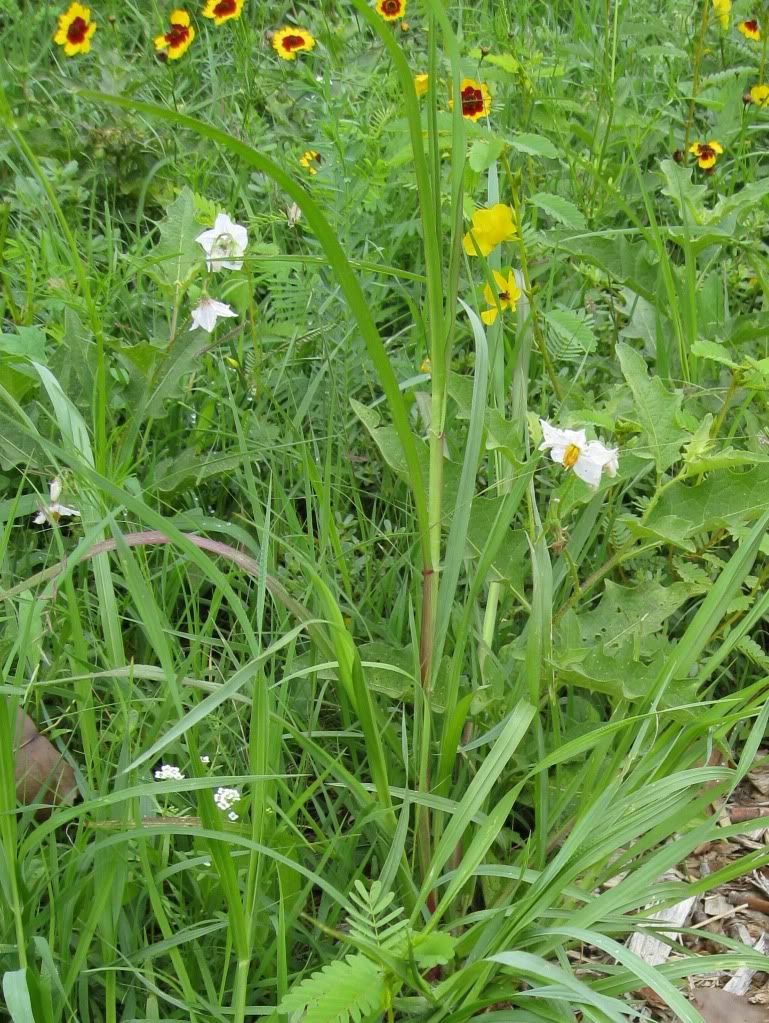 The yellow and red flowers near the top of that photo are plains coreopsis, which Bleeding Heartland featured in June. The yellow flowers closer to the center of the picture are partridge pea, which Bleeding Heartland covered here.
I took these pictures in a new prairie patch, planted in Windsor Heights this summer as part of an Eagle Scout project. Since that time, the patch has been mowed, but you can still see wildflowers scattered around the field just north of the bike trail, behind the "Sherwood Forest" strip mall on Hickman. Here are a couple of other shots with Carolina horsenettle, partridge pea, and plains coreopsis.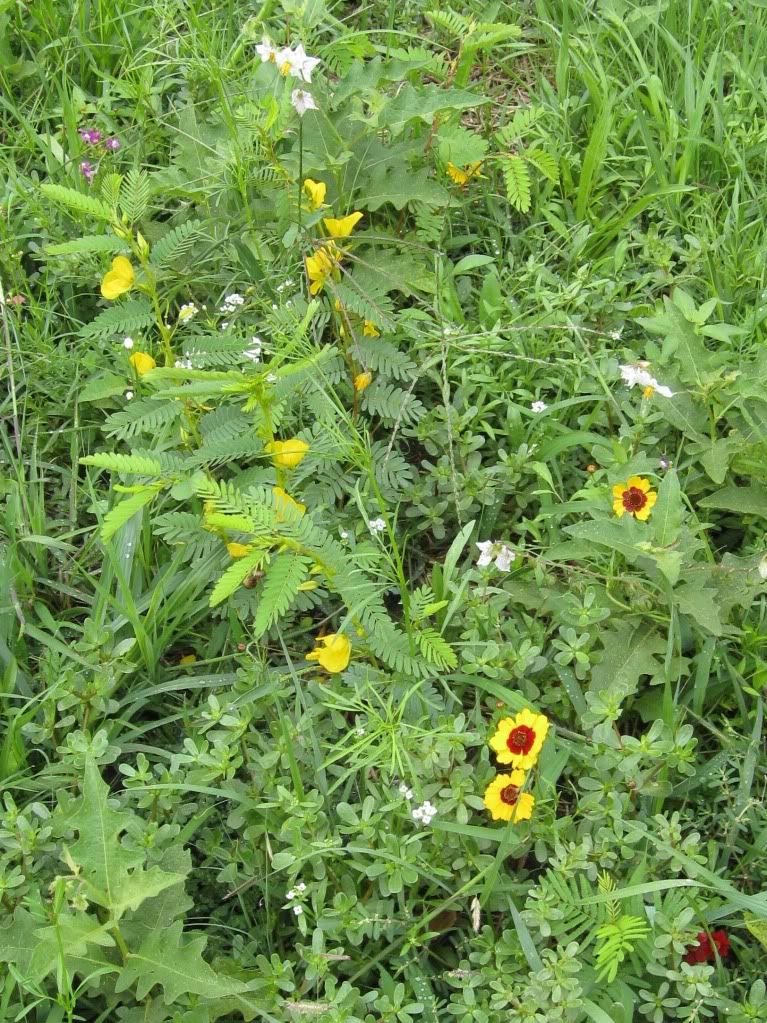 I haven't been able to identify the tiny white flowers in those photos, and I'm not sure whether they are native Iowa plants. Anyone know what they are? You can see them a bit better in this shot.