Like last week's featured cup plant, today's Iowa wildflower can be found in prairies and has bright yellow flower heads. Several pictures of ox-eye in bloom are after the jump. As a bonus for the UNI purple-and-gold fans in the Bleeding Heartland community, I included a shot of spiderwort, which was growing not far from these ox-eyes at the Neal Smith National Wildlife Refuge.
This is an open thread: all topics welcome.
Ox-eye (Heliopsis helianthoides) is also commonly known as sweet smooth oxeye, oxeye sunflower, or false sunflower. It can be found in most of the eastern and great plains states as well as many parts of Canada. This description comes from the Lady Bird Johnson Wildflower Center website:
A common, 3-5 ft. perennial with stiff, branched stems; sunflower-like heads; and opposite, toothed leaves. Resembling a small version of a yellow sunflower with a cone-shaped central disk and opposite, toothed, simple leaves. The yellow flower heads are 2 in. across and have raised, yellow centers.

This plant looks like true sunflowers, which are in the genus Helianthus. Unlike sunflowers, its rays persist on the flower heads; the rays of sunflowers wither and fall away.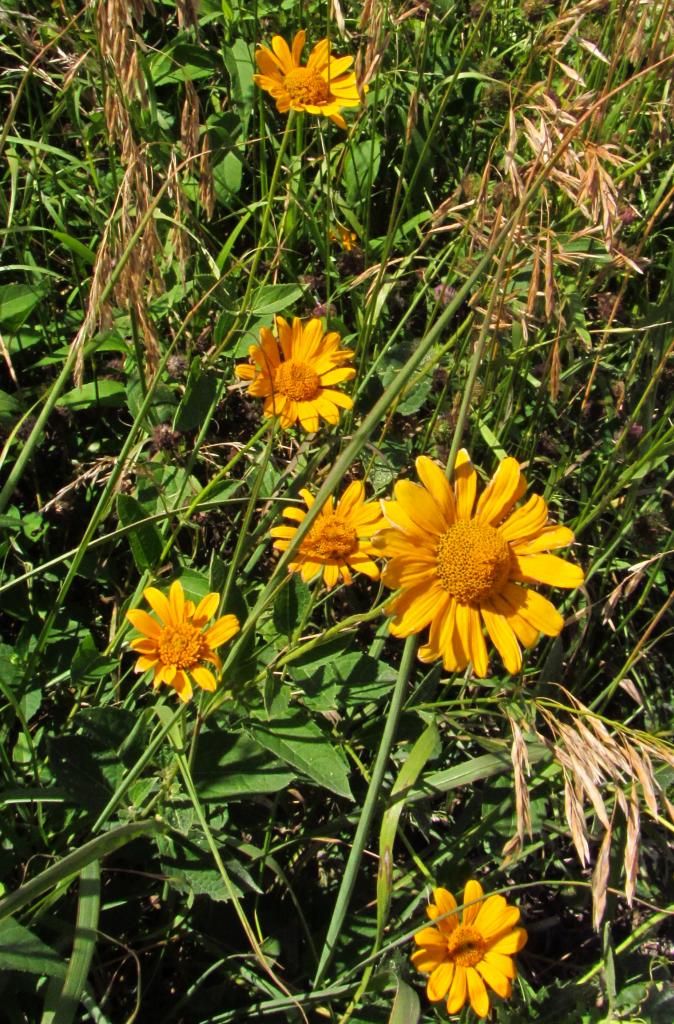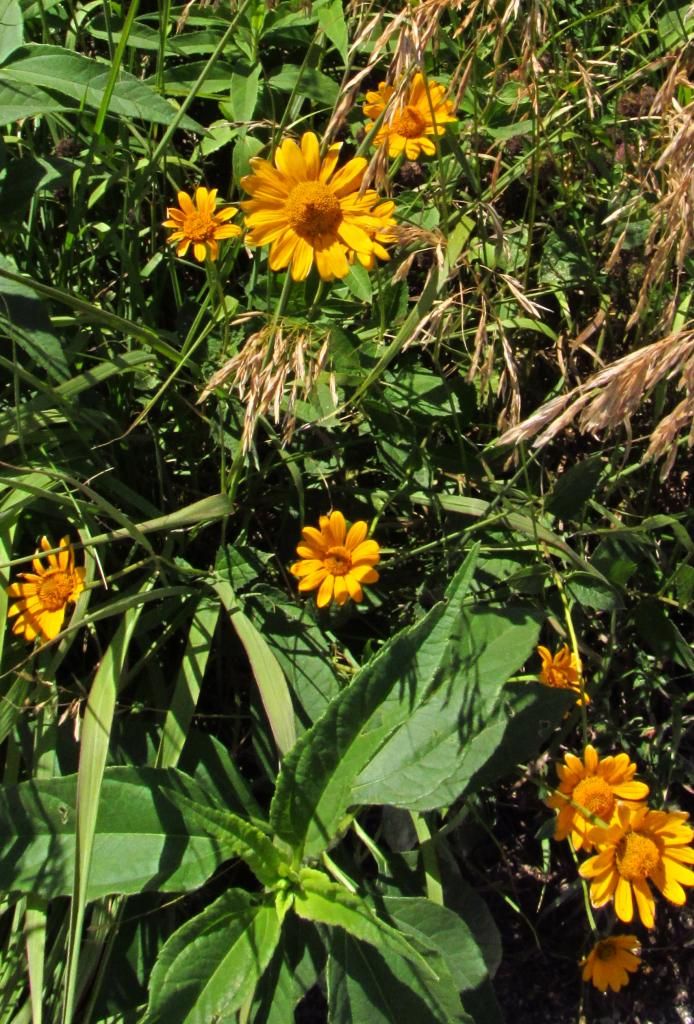 In Wildflowers of the Tallgrass Prairie, Sylvan Runkel and Dean Roosa comment,
Bright, light yellow flowers appear from June to October. New flowers may be seen all through the summer, whereas most of the prairie flowers bloom only for a time and then are gone. […]

A variety of ox-eye is considered one of the best hardy plants for a wildflower garden border. It is considered especially suitable and valuable for planting in dry locations.
The Lady Bird Johnson Center website concurs: "Oxeye is hardy and easily grown as a showy garden perennial in dry sites and is a good choice for clay soil."
This photo shows an ox-eye plant with many flower heads blooming. The pink wildflowers in the background are horsemint, also known as bergamot or bee balm.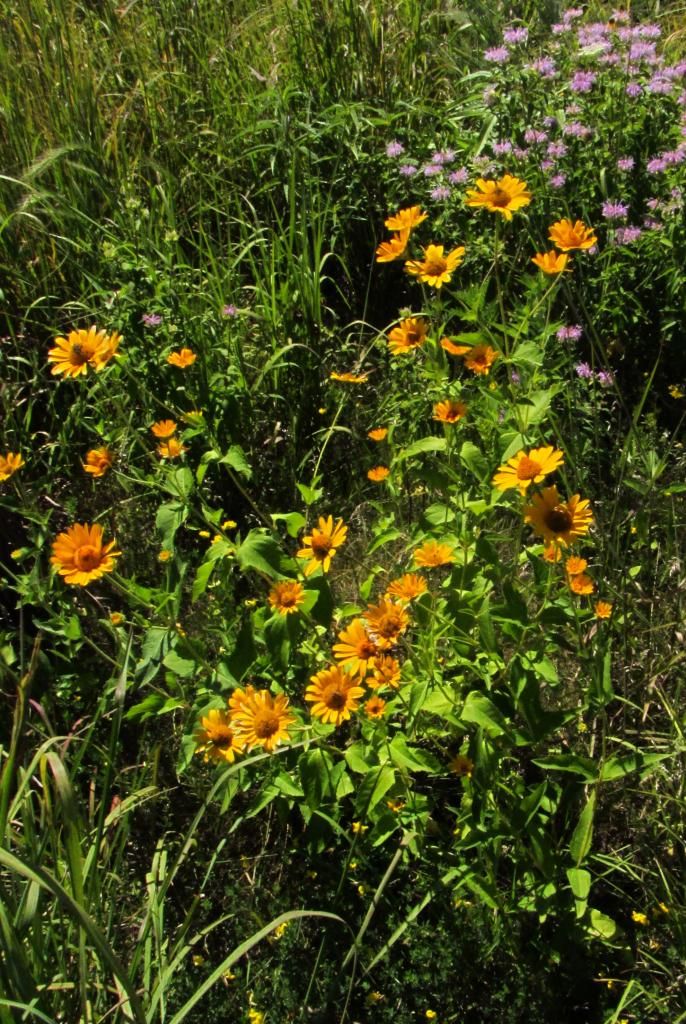 Finally, here's that bright purple flower, spiderwort, which is supposedly easy to grow in gardens too.