Rob Barron served on the Des Moines school board from 2013 to 2021 and is the founder of the Latino Political Network.
My name is Rob Barron and I am proud to endorse Gabe De La Cerda to be the next state representative in Iowa House district 36. I grew up on 49th Street, right in the heart of the district, in the house my dad still owns. When I ran my first campaign for school board, voters in the district put me over the top. Now I hope you will give your vote to my friend Gabe.
I have known Gabe for more than ten years and have always trusted him to fight hard for kids, the elderly, and working-class folks. He serves on the Iowa Democratic Party's State Central Committee, has been a union member, and is currently a social worker and father. He is also one of a growing line of Latinos who have raised their hands to run for office.
This race is about more than just Gabe. It's about who and what we stand for as Democrats. Voters have the opportunity to fix a big black eye for our state. Iowa has never elected a Latino Democrat to the state legislature. That is not for a lack of effort on behalf of many worthy Latina and Latino candidates and through my organization, the Latino Political Network. However, all too often they were running in districts that Democrats could not win.
House district 36 is a very blue district, and the winner of the June 7 primary will succeed retiring State Representative Jo Oldson.
The truth about getting elected as a Latino in Iowa is that you will depend on non-Latino votes. And the principle we Democrats must embrace is that a diversity of identities and perspectives leads to better, more inclusive policy making. I believe that to be true, and I hope you do too.
If you elect Gabe this summer and fall, you will make history. But from the day he is sworn in, he will work tirelessly for you and your family. Gabe and House district 36 are our best shot in years to ensure the voice of Latino Democrats is heard on issues like worker rights, education, and immigration. Gabe will be a worthy successor to Jo Oldson and a diligent fighter for Iowa families.
Let's make history and vote De La Cerda on June 7.
Editor's note: Bleeding Heartland welcomes guest posts advocating for Democratic candidates in competitive primaries for local, state, or federal offices. Please read these guidelines and contact Laura Belin if you are interested in writing.
Iowa House district 36 covers part of the west and south sides of Des Moines.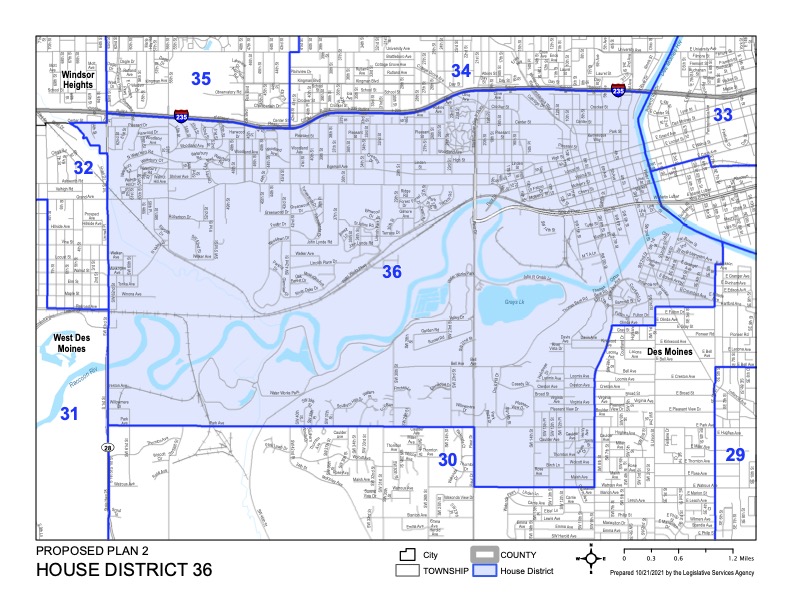 Top photo of Gabe De La Cerda was first published on the Iowa Secretary of State's office Facebook page after the candidate submitted his nominating papers in March.