I can't believe how early wildflowers are blooming in central Iowa this year, especially compared to the unusually cold spring of 2011. After the jump I've posted a few photos of Dutchman's breeches, which are common in wooded areas.
This is a mid-week open thread: all topics welcome.
Dutchman's breeches usually bloom in March or April, but last year I saw a few in early May. The leaves come out first, and they look almost like ferns. Then flowers that look like pants hanging on a clothesline appear attached to stalks that are taller than the leaves.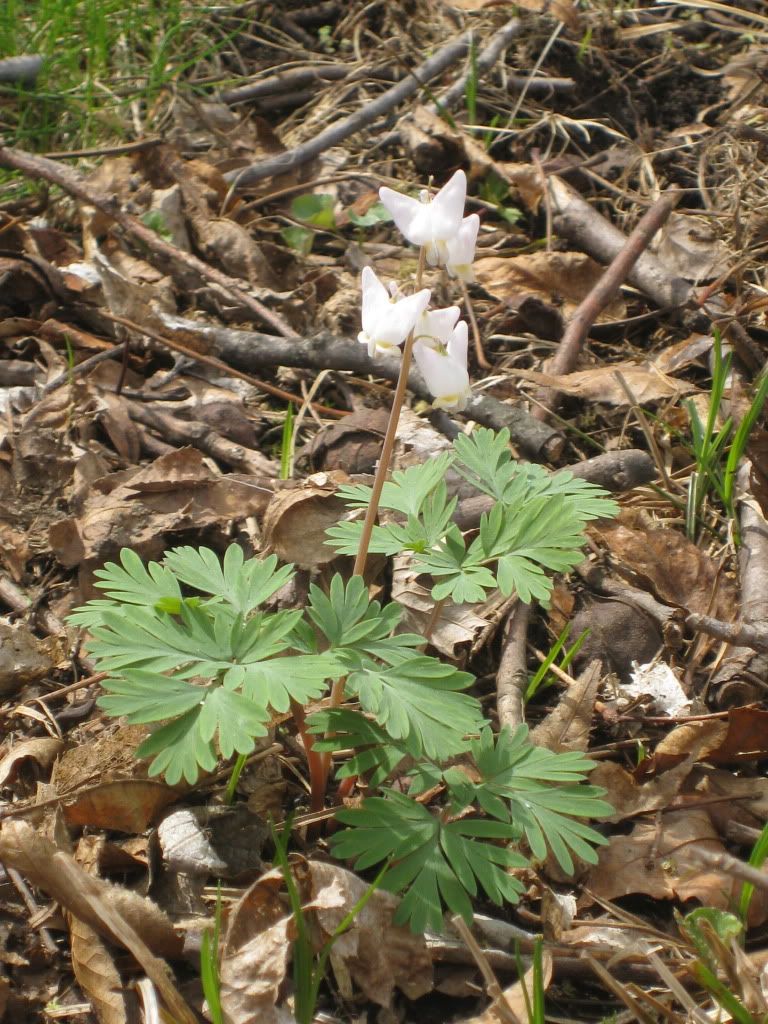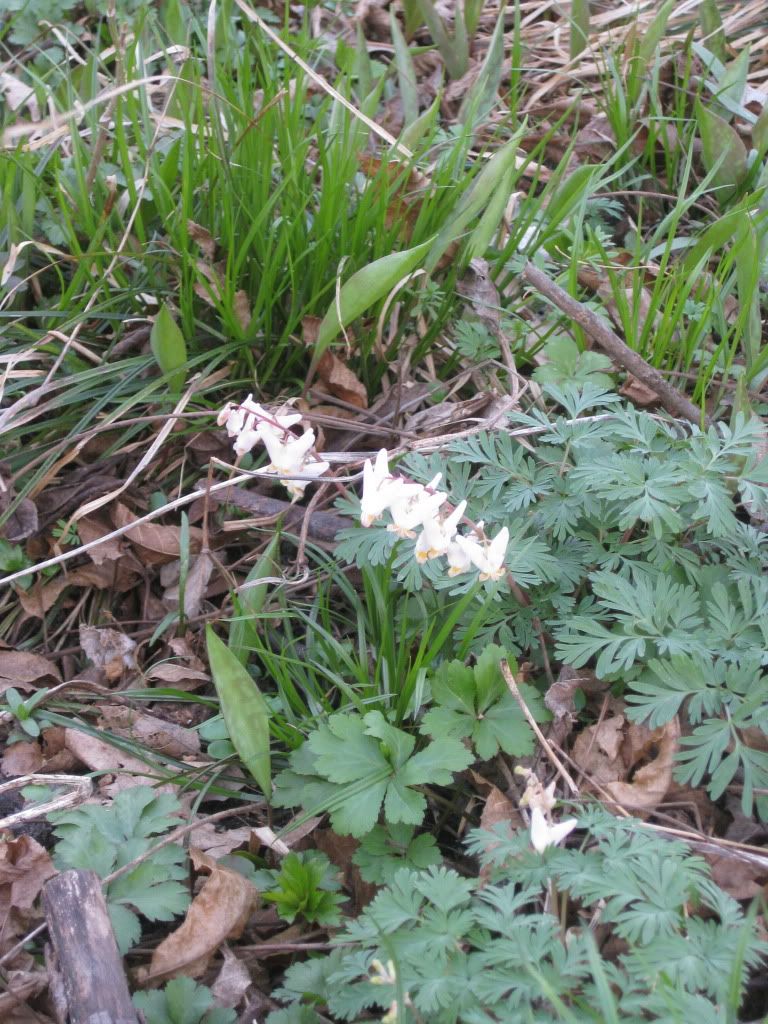 The book Wildflowers of Iowa Woodlands by Sylvan T. Runkel and Alvin F. Bull lists other common names of Dicentra cucullaria as boy britches, butterfly banners, colic weed, Indian boys and girls, kitten breeches, little blue staggers, and white hearts. According to the U.S. Forest Service's Celebrating Wildflowers site,
One of its common names, Little Blue Staggers, is derived from its ability to induce drunken staggering if cattle graze on it, due to narcotic and toxic substances in the poppy-related genus. […]

The flowers wilt almost immediately upon picking so they should not be collected in the wild.
This plant is related to squirrel corn and to the "bleeding heart" many people plant in their gardens, which has pink or red blooms hanging from a flower stalk.
Runkel and Bull write,
Ducthman's breeches were used in early pioneer medicine to treat urinary problems and as a poultice for skin disease. Apparently, American Indians made little if any use of this attractive and distinctive plant.