Here's your mid-week open thread: all topics welcome.
After the jump I've posted three photos of bellwort, a yellow flower that can bloom between April and June in Iowa. Like everything else, it came out early this year.
Bellwort is found in the eastern half of the U.S. and Canada. Click here for more information about the plant and how to cultivate it. The name comes from the way the yellow flower hangs down from a stalk in the shape of a bell.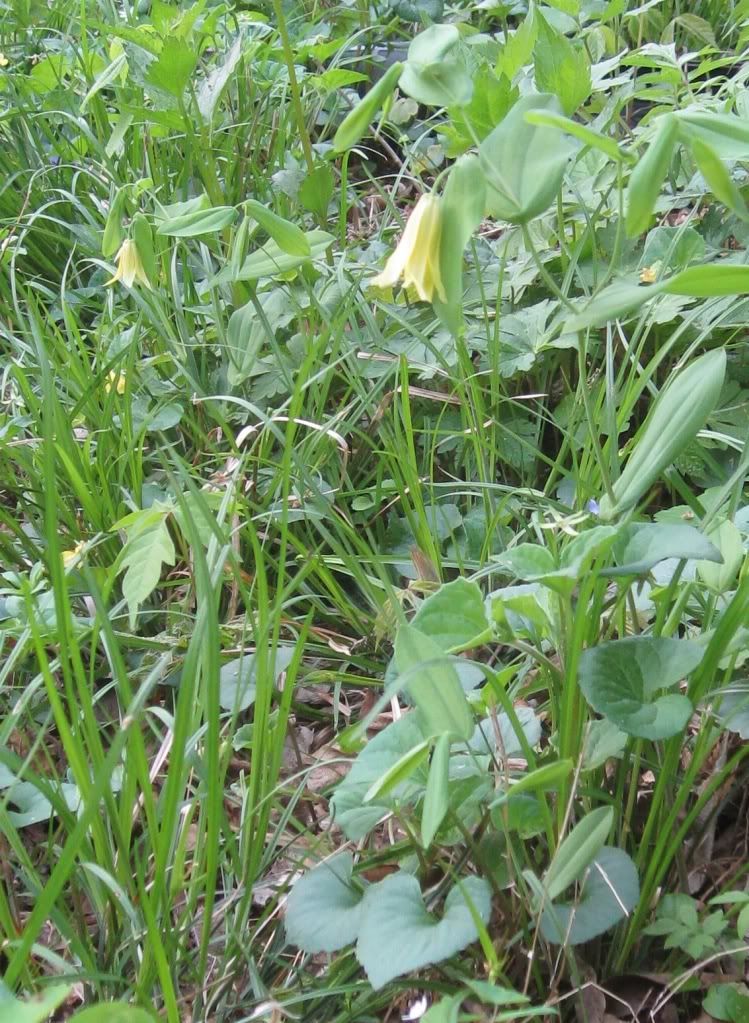 Sylvan Runkel and Alvin Bull write in Wildflowers of Iowa Woodlands that this plant is found
throughout the state on rich soils of heavily shaded uplands and slopes. It often grows in colonies but seldom in pure stands.
I've seen bellworts near dogtooth violets, among other things. Here's a bellwort hanging almost directly over a yellow violet.
You can see a few violets in my last bellwort photo too.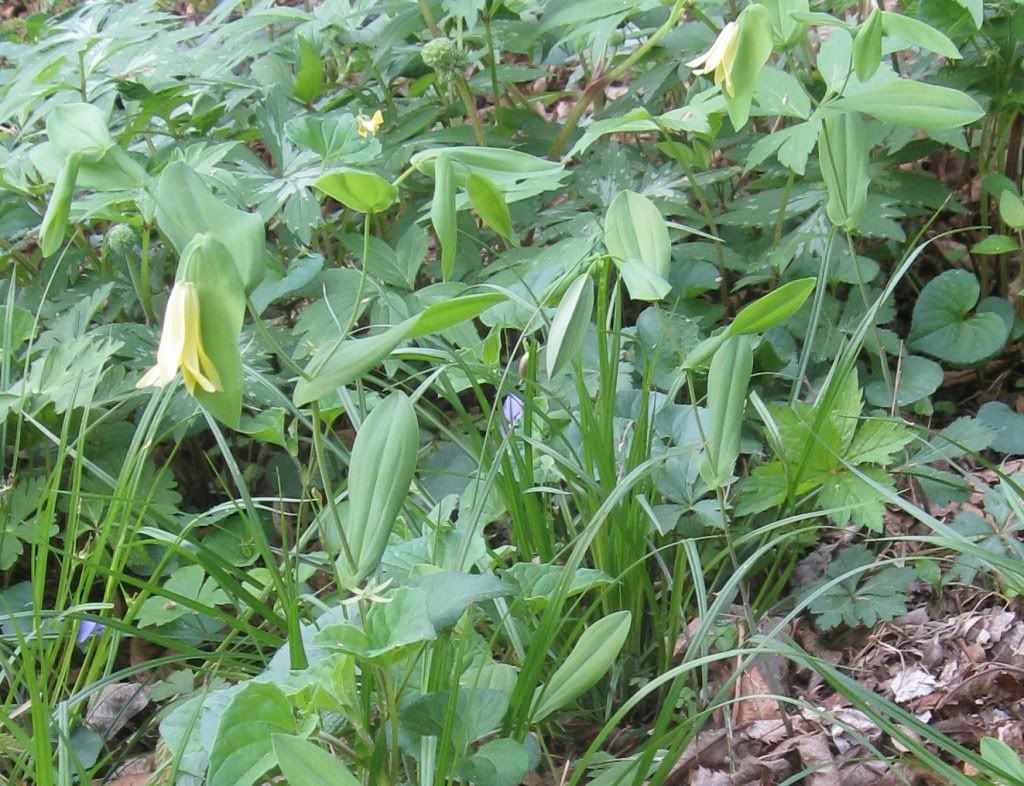 Preview of coming attractions: what look like unripe green raspberries on the stalks in the background are buds for Virginia waterleaf, which should start blooming in the next few weeks.
The Menomini, Ojibwa, and Potawatomi tribes had various medicinal uses for the root of bellwort. According to Runkel and Bull, early settlers "cooked the upper stems and leaves as greens" and used shoots as a substitute for asparagus. The plant was used to treat some skin and stomach conditions, and a mixture including the root was used on canker sores in the mouth.
SPRING 2013 UPDATE: Here's a better photo of bellwort blooming with some yellow violets scattered around.