I'm posting the mid-week open thread early today. What's on your mind, Bleeding Heartland readers?
The wildflower of the week is Jack-in-the-pulpit, which has a distinctive shape when blooming.
Jack-in-the-pulpits can be found throughout the eastern United States. In Iowa they are usually in wooded areas, sometimes on hillsides. A three-part leaf comes out of the ground first, followed by the flower that looks like a little person inside a small room. It's usually green (sometimes with purple or purple-brown stripes), so it blends in with surrounding plants. Once you know what you're looking for, though, this flower is easy to spot.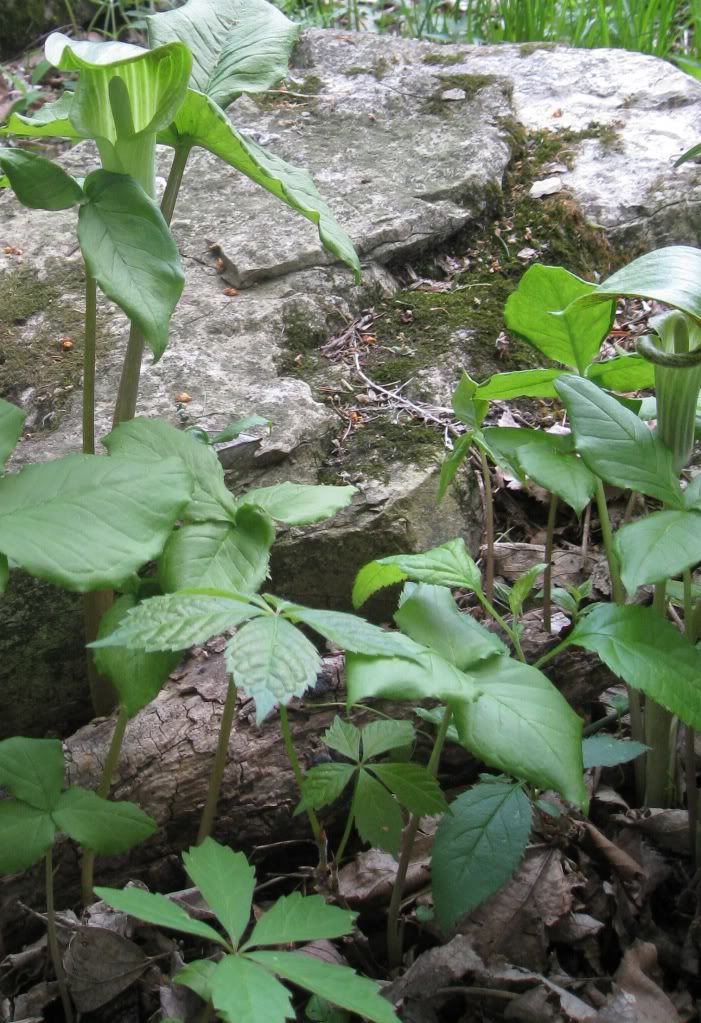 Jack-in-the-pulpit contains calcium oxalate and was used by Native American tribes to treat various medical conditions. However, if not prepared properly, the plant can be toxic. Sylvan Runkel and Alvin Bull write in Wildflowers of Iowa Woodlands,
The Chippewas used it to treat sore eyes. Pawnees powdered the root and applied it to the head or temples for headache. It was also used to treat snakebite, ringworm, stomach gas, rheumatism, asthma, and other disorders.

The corm was also used for food. It was boiled or baked, peeled, powdered, and heated again. This was necessary to inactivate the high concentration of calcium oxalate and make a mild edible flour. Others pounded the roots to a pulp with water and allowed the mass to dry for several weeks for the same purpose.

The Meskwaki also used the root in disputes with other tribes. They'd cook meat with the fresh root and abandon it hoping the opposing warriors would find it and partake of the meal–later to become sick, or even die, of calcium oxalate poisoning.
Safer just to leave it alone.
The three-part leaf sometimes obscures the view of this flower unless you stoop down low.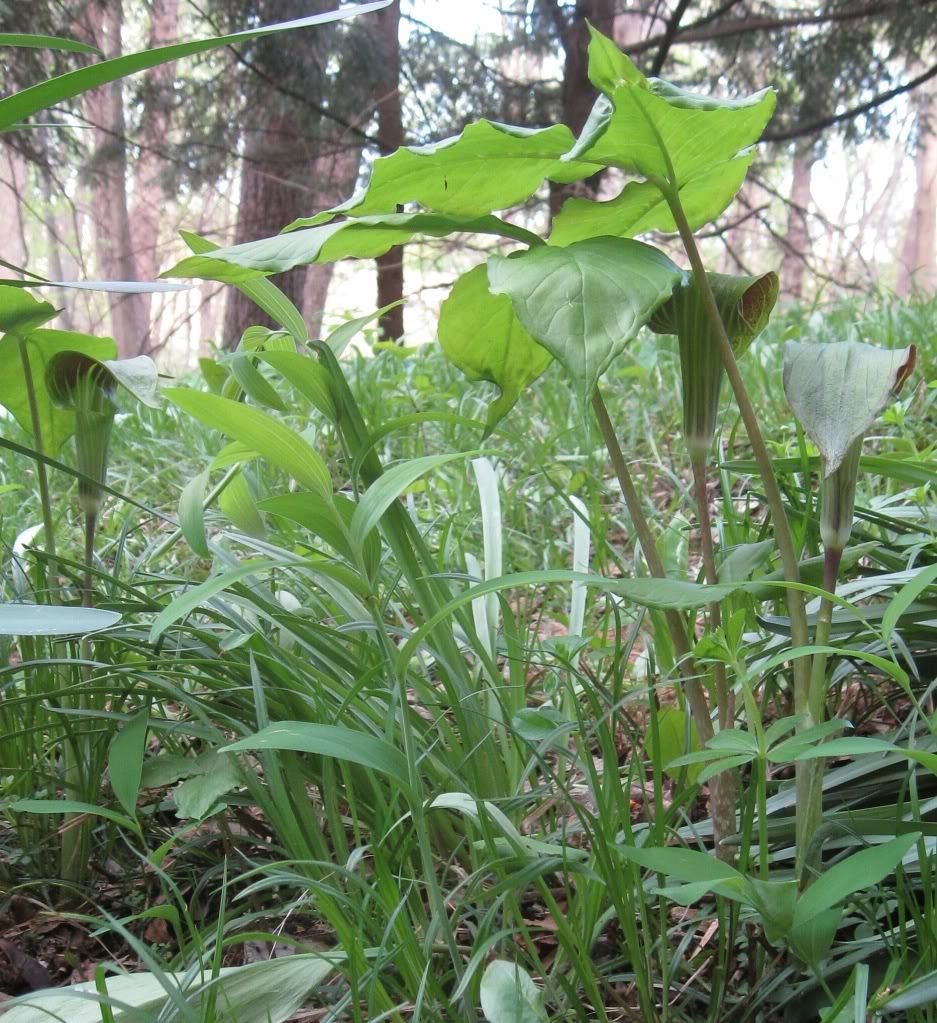 Here's a closer view of one Jack-in-the-pulpit blooming: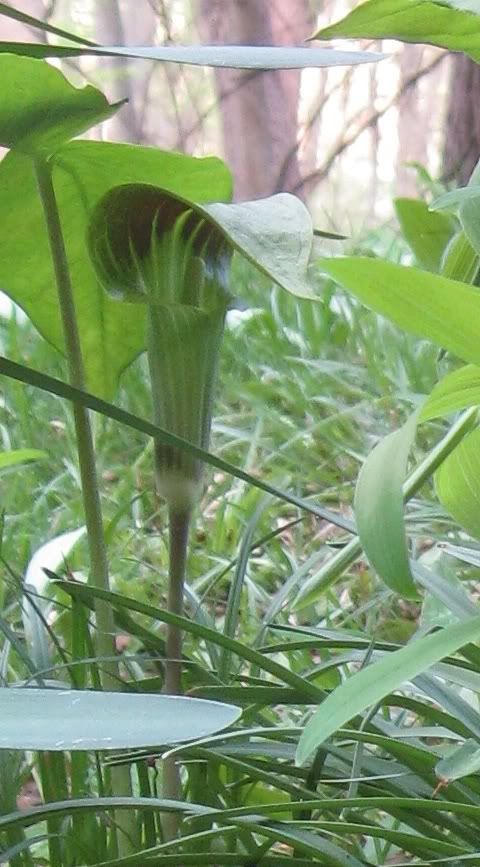 In the summer you can start to see the fruit from this plant, a large cluster of green seeds (scroll down on this page for a photo). By early September, the berries have turned bright red and stand out among other debris on the forest floor.