More than a dozen plants in the smartweed family are native to North America, according to the database at the Lady Bird Johnson Wildflower Center in Texas. Some smartweeds are found in aquatic habitats, but the plants featured after the jump are found in fields, gardens, or along city roads and sidewalks.
This is an open thread: all topics welcome.
All of the smartweeds are in the buckwheat family. I photographed some of these pink smartweed flowers near a sidewalk in Des Moines and others on the new Windsor Heights prairie patch. I think they are Pennsylvania smartweed (Polygonum pensylvanicum), but they might be Longroot smartweed (Polygonum amphibium var. emersum), the terrestrial version of water smartweed or water knotweed.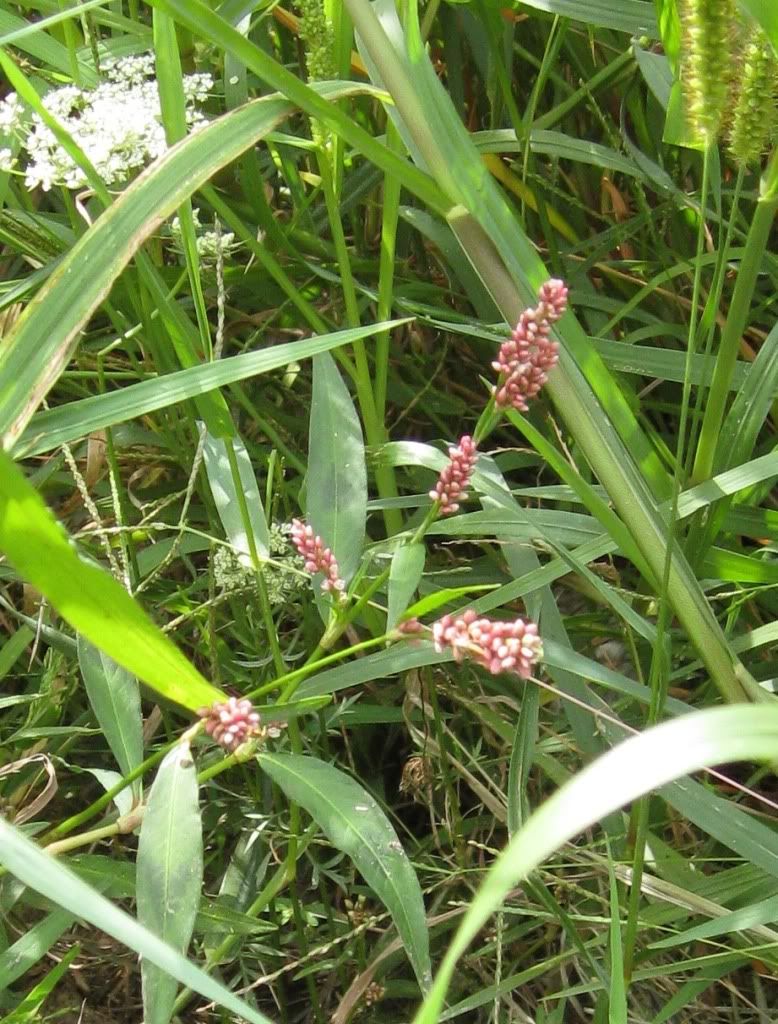 Smartweed flowers are small, typically less than a quarter-inch across. This photo from the common evening primrose diary gives a sense of the scale. The yellow evening primrose flowers are about one inch across.
In this picture, the pink smartweed is growing near another kind of smartweed on the Windsor Heights prairie patch. I think the plant on the left with white flowers is dotted smartweed (Polygonum punctatum), but I hope someone will correct me if I'm wrong.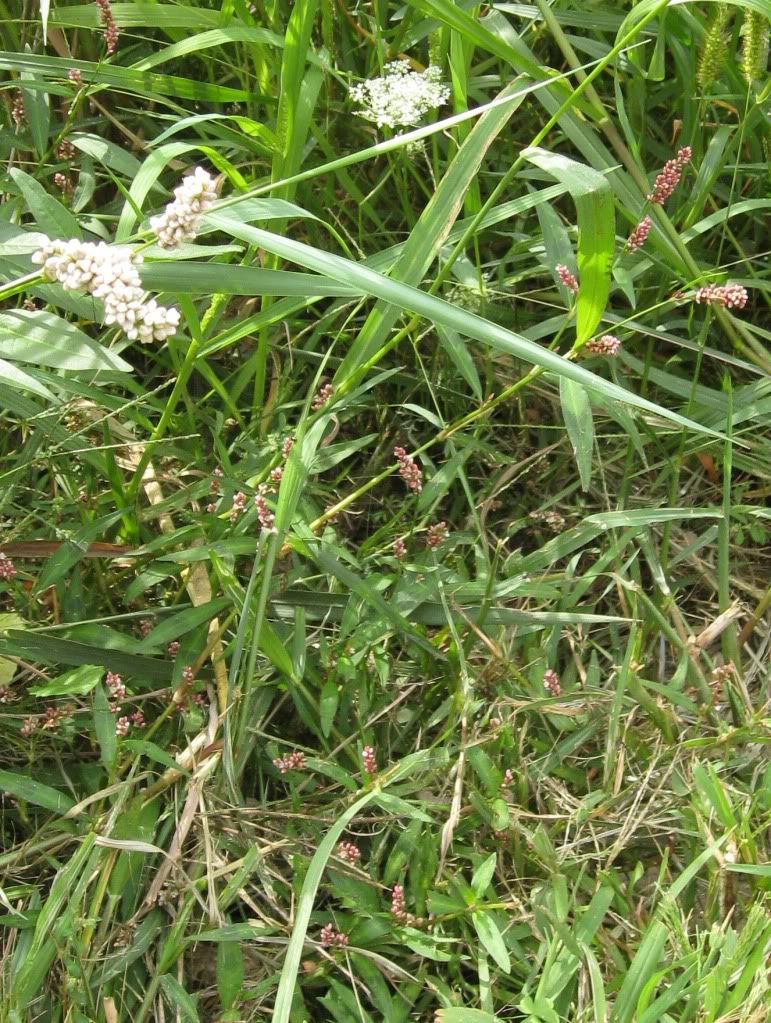 I think this last flower is Virginia knotweed (Polygonum virginianum). Again, please correct me if I'm wrong.
Knotweeds are part of the smartweed family, and Virginia knotweed has small greenish-white or sometimes pink flowers on long spikes.