Former New Hampton Tribune newspaper publisher Dan Feuling is the first declared Republican candidate for the January 22 special election in Iowa House district 52 (hat tip to John Deeth). Feuling told the New Hampton Tribune that Governor Terry Branstad "called me to ask me to run." It's not clear whether any other Republican will step forward before a special district nominating convention.
Feuling's likely Democratic opponent is Tom Sauser, a retired teacher and coach recruited by outgoing State Representative Brian Quirk.
A district map and the latest voter registration numbers in Iowa House district 52 are after the jump.
House district 52 covers all of Floyd and Chickasaw Counties, plus rural areas in eastern Cerro Gordo County.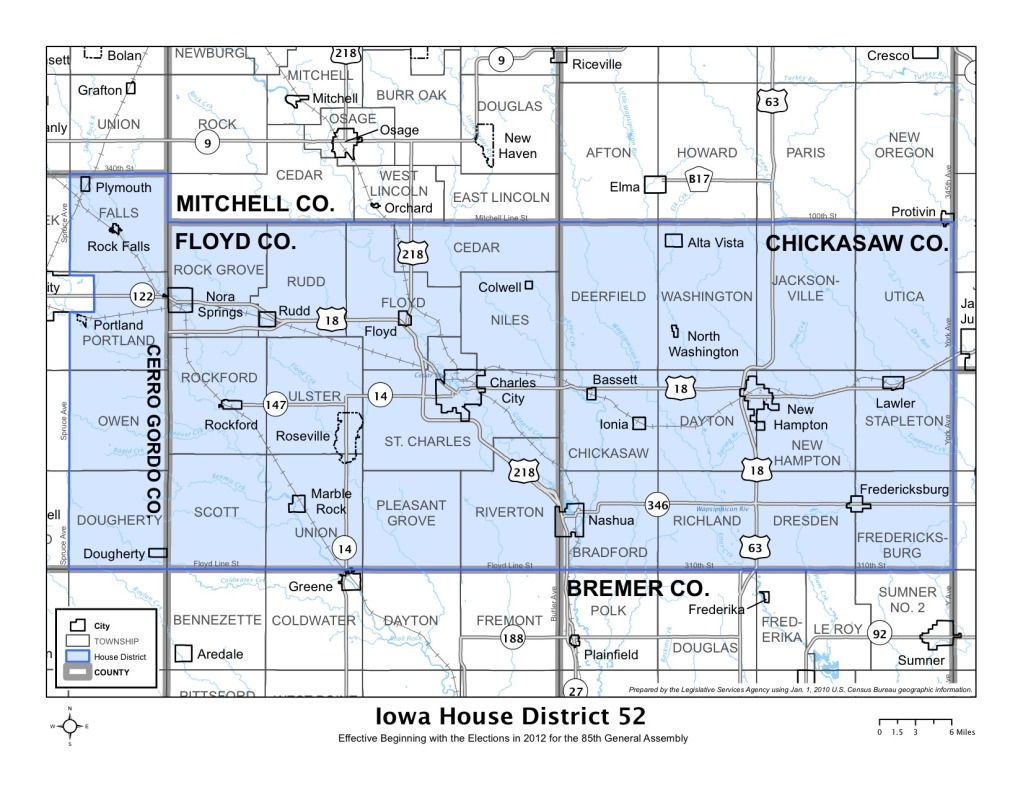 As of December 2012, Iowa House district 52 contained 6,863 registered Democrats, 5,462 Republicans, and 9,473 no-party voters according to the Iowa Secretary of State's office (pdf). In a low-turnout special election, the Democratic voter registration advantage may be less important than it would be in a regular general election. On the other hand, very few no-party voters can be expected to participate in a special election in January.