Democrats hoping to retain the Iowa Senate majority got good news this afternoon, as State Senator Sandy Greiner confirmed that she will retire next year. Her decision isn't a big surprise, as Greiner didn't join the Senate Republican leadership team last year, even though she was an early backer of Bill Dix's campaign to become minority leader and is among the most experienced GOP lawmakers.
Greiner represents Senate district 39, which contained 13,335 registered Democrats, 13,352 Republicans, and 16,127 no-party voters as of June 2013. Half of this swing district lies in Johnson County, where Democrats need strong GOTV to prevail in next year's statewide races. I've posted a detailed district map after the jump.
First-term Democrat Sally Stutsman represents Iowa House district 77, the Johnson County part of Senate district 39. Two-term Republican Jarad Klein represents House district 78, the other half of the Senate district, covering all of Keokuk County and most of Washington County. I would consider them strong potential candidates for the open Senate seat, though others may take a crack at this swing district.
UPDATE: Added the press release announcing Greiner's retirement after the jump. Environmentalists will be surprised to learn that she allegedly "worked diligently" to improve water quality.
SECOND UPDATE: John Deeth says Democrats had recruited a challenger for this seat from Washington County. He also comments, "This is a must-win for both parties and good logistically for Democrats; sure, the Iowa City-Coralville folks can't VOTE in this race but we can sure doorknock North Liberty." I would say it's more of a must-win for Republicans, because they need a net gain of one for shared power and two for control of the Iowa Senate. Status quo is ok for Democrats, if not ideal.
THIRD UPDATE: Here's one good example of why I won't miss Greiner. She has repeatedly co-sponsored constitutional amendments to overturn marriage equality in Iowa, most recently this year. Now that the U.S. Supreme Court has joined the Iowa Supreme Court in striking down the Defense of Marriage Act on equal-protection grounds, Greiner pretends that she opposed equality because gay marriage will allegedly increase health care costs. Jon Trouten dismantles that intellectually dishonest argument here.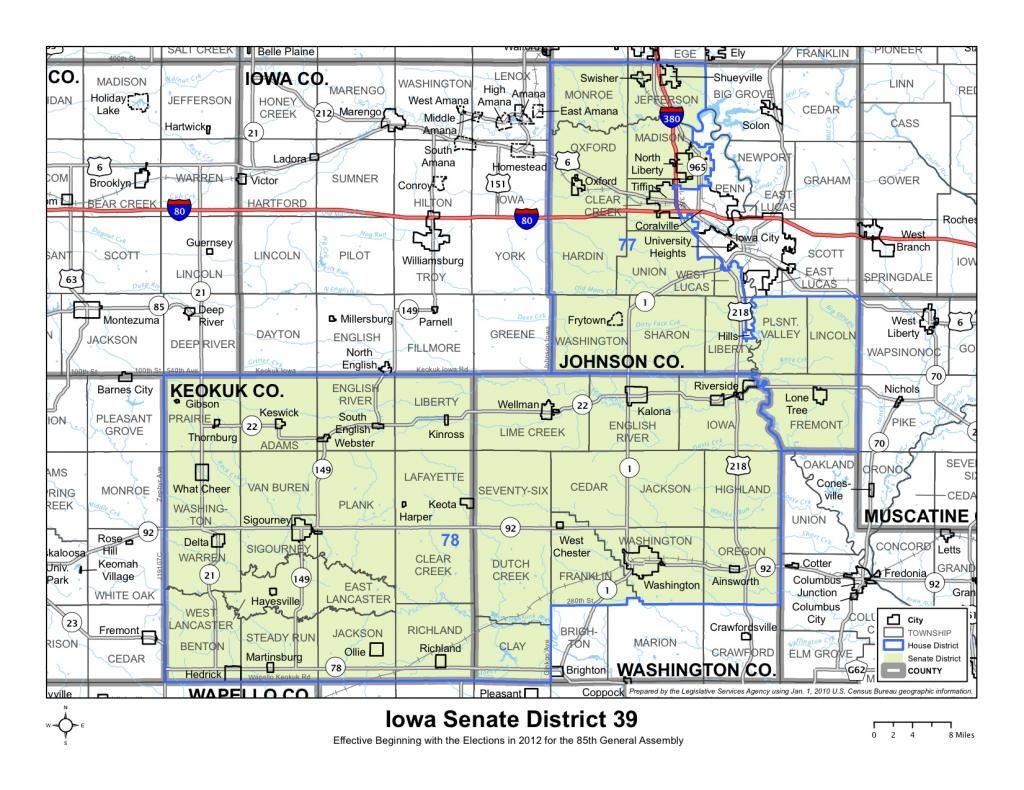 Senator Greiner announces she will retire in 2014

WASHINGTON – State Senator Sandy Greiner (R-Washington) announced Wednesday her intentions to retire from the Iowa Legislature upon completing her term in December 2014.

Greiner serves the 39th Iowa Senate District, which includes Keokuk County and portions of Johnson and Washington counties. During the 85th General Assembly, Senator Greiner was ranking member of the Ethics and Natural Resources and Environment committees.

"This is not a decision I reached lightly," Senator Greiner said. "I have spent much of the past two decades listening to Iowans' concerns and taking the necessary actions to make our state the best in the nation."

Senator Greiner was first elected to the Iowa Legislature in 1992. During her time at the Statehouse, Senator Greiner worked diligently on behalf of Iowans to improve water quality, agriculture, the environment among many other areas. Sandy is credited with co-authoring landmark legislation which eradicated Pseudorabies in Iowa. Prior to being elected to the Statehouse, Senator Greiner was active her community. She was the 1993 recipient of Governor Branstad's Outstanding Volunteer Award.

"I am extremely grateful for the support I have received from my neighbors, friends, constituents and colleagues while serving in the Iowa Legislature," Senator Greiner said. "It is truly an honor to get to know so many wonderful people, and work on their behalf in the Iowa Senate."
I don't know any environmentalists who would agree that Greiner "worked diligently on behalf of Iowans to improve water quality." When she chaired the Iowa House Environmental Protection Committee, some called it the Environmental Degradation Committee.