This week, Bleeding Heartland features two native plants that are hallmarks of early summer in Iowa woodlands. Both are members of the rose family, and both are frequently found along woodland edges, stream banks or fence rows. They prefer dappled sunlight rather than full sun or deep shade.
Follow me after the jump for pictures of white avens and black raspberries. The white avens are blooming all over the place now. Raspberry shrubs flower in the late spring but produce their ripened fruit around late June or early July.
This post is also a mid-week open thread: all topics welcome.
White avens (Geum canadense) was a "mystery flower" to me and even to US Wildflowers blogger Gerry Williamson until Bleeding Heartland reader Lynzey515 made the ID for us last summer. Its small flowers can easily be overlooked. Once you learn to recognize them, you see them everywhere. Even if you aren't looking for them, the seeds of white avens may find you. This plant's flowers eventually become burs that stick easily to pets, clothes, and shoes.
Here you can see some white avens flowers, some buds that will open soon, and near the top a flower that has lost its petals and is on the way to becoming a bur.
According to the Lady Bird Johnson Wildflower Center's website,
White Avens complements any woodland garden as a groundcover or in a mass planting. The leaves resemble those of strawberries. Its evergreen winter foliage also makes it attractive as a potted plant.
I've been seeing white avens growing alongside many different woodland plants lately. Near Gray's Lake in Des Moines I found these plants growing next to some meadow rue that already finished flowering.
Here white avens is flowering next to a white snakeroot plant that will bloom later this summer. The foliage near the bottom of this picture, with five leaflets, is some kind of Virginia creeper. Apologies for the dim light in this shot.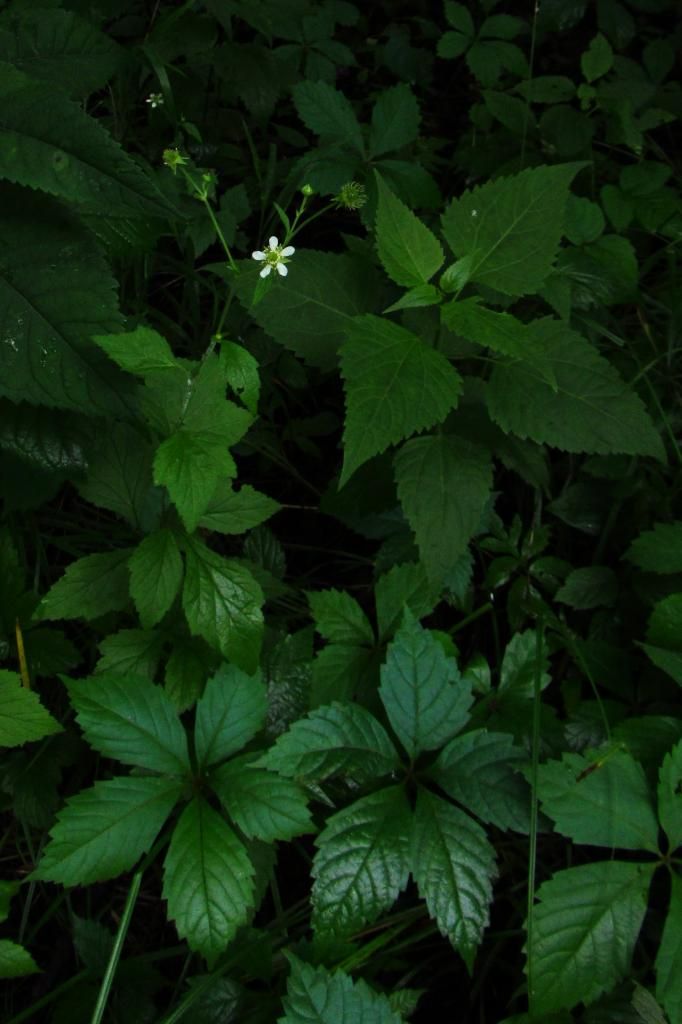 Black raspberry (Rubus occidentalis) typically flowers in Iowa in May, sometimes in early June if spring came late. The berries (technically "compound drupes") tend to ripen before the 4th of July, but this year you may be able to find them for another week or so. I highly recommend seeking out this plant in a wooded area or along a bike trail. The Illnois Wildflowers website has a good description of the leaves and canes. Once you recognize the plant, you can plan to come back for berries next June or early July.
Black raspberries can grow in large colonies under the right conditions. Sadly, the most productive shrubs near me fell victim to the city of Clive's sewer work along North Walnut Creek last fall. Wildlife have reaped 100 percent of the benefits of my efforts to grow this plant in our yard, but many people have good luck cultivating black raspberries in a semi-shady spot. Keep in mind that these native shrubs produce one crop of berries per year, whereas some red raspberry varieties continue to produce fruit until the first frost.
Here are some black raspberry plants flowering. The buds develop in clusters but don't all bloom at the same time.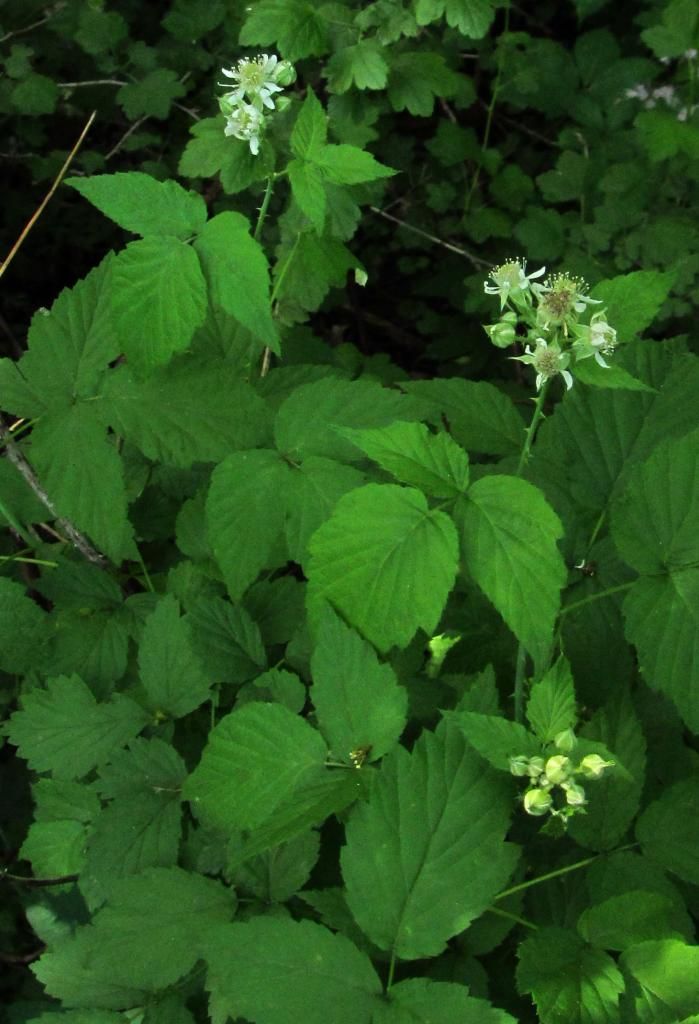 A few weeks later, you can see berries starting to form in clusters. I took this picture of unripe black raspberries at the Stamps family farm in early June.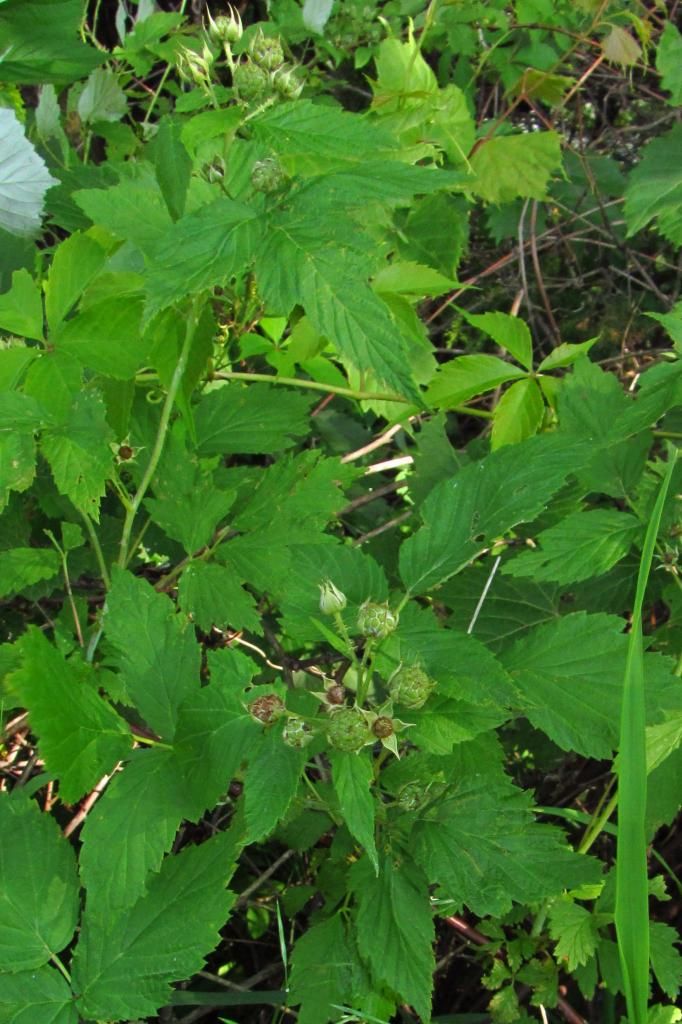 As the fruit ripens, it turns red first, but you don't want to pick the berries until they are very dark, almost black.
Long sleeves and long pants, preferably jeans, are essential when picking black raspberries. I guarantee you will get stuck by some of the thorns on the canes.