This week's featured flower resembles a common garden planting, but wild petunia (Ruellia humilis) is native to much of the U.S. east of the Rocky Mountains. In Wildflowers of the Tallgrass Prairie, Sylvan Runkel and Dean Roosa note that this plant can grow "in a variety of habitats, from open woodlands to moist prairies to sand plains." According to Iowa naturalist Leland Searles, the petunias often grown in gardens are in the nightshade family (Solanaceae) and have alternate leaves. Wild petunia is a member of the acanthus family (Acanthaceae) and has opposite leaves.
Also known as hairy wild petunia, this plant isn't hard to grow in a garden, according to the Illinois Wildflowers website. A related species called smooth wild petunia has similar blossoms but smooth leaves.
I've posted below several pictures of wild petunia blooming, along with a couple of flowers I hope the Bleeding Heartland community will help me identify. As a bonus, I included a shot of fruit growing on May apples, also known as umbrella plants. May apples are one of my favorite spring wildflowers, but deer or other wildlife tend to eat all the fruit from the plants closest to my corner of Windsor Heights. I was lucky to find a stand of untouched May apples a couple of weeks ago while hunting for black raspberries. Supposedly you can make preserves from ripe May apple fruit, but I've never tried it, nor have I tried eating the fruit raw. This blogger found out the hard way that the seeds are toxic.
The Gray's Lake area of Des Moines must be one of Iowa's best urban locations for wildflower-spotting. Dozens of species bloom throughout the spring and summer along the Meredith bike trail, which skirts to the south of the lake. If you drive to the lake, you'll pass prairie flower plantings along the road off Fleur Drive and near several of the parking areas. Some wild petunias are now blooming next to the curb near the most southeastern parking lot at Gray's Lake.
A short walk or bike ride from that parking lot toward downtown Des Moines, several patches of wild petunias are blooming along the Meredith trail.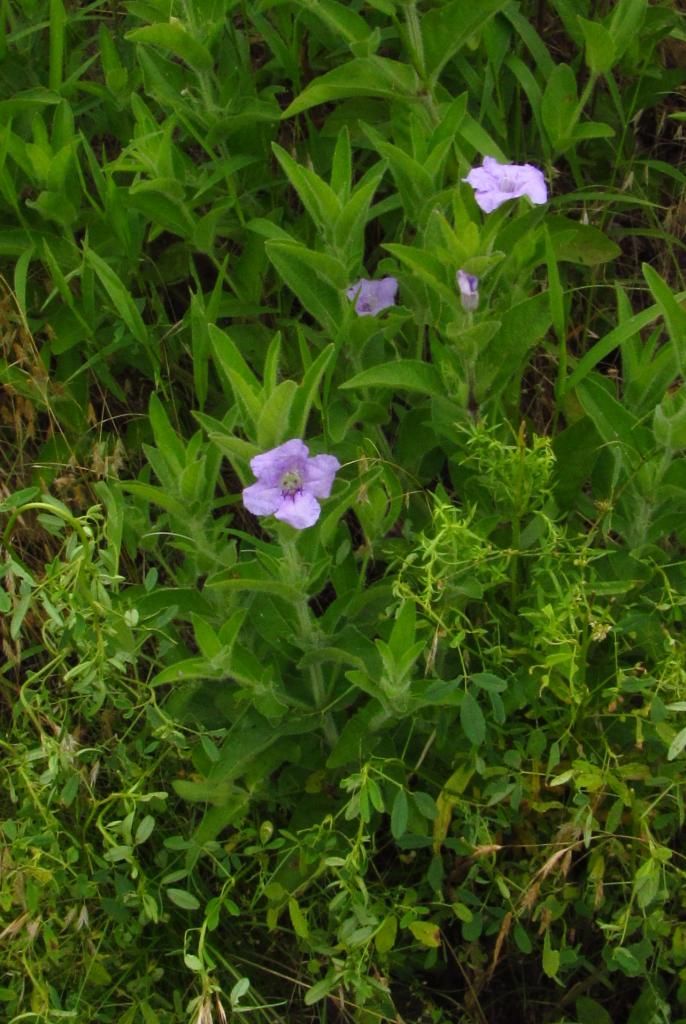 I don't know the name of the pink flower near the center of this picture. The magenta blossom near the far right is a purple poppy mallow (Callirhoe involucrata), a native plant. UPDATE: The mystery flower is purple prairie clover (Dalea purpurea).


This shot shows more of the mystery flowers purple prairie clovers to the left of the petunias.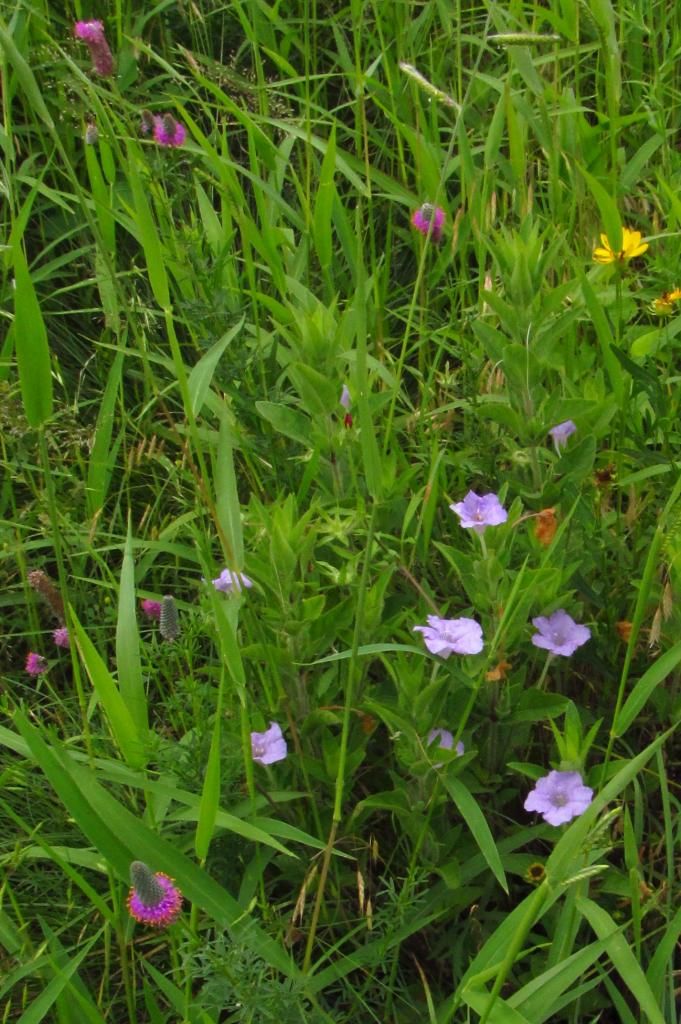 Here's a top view of that mystery flower purple prairie clover.
Here's another mystery flower that was blooming this month along the Meredith trail. Although it has five yellow petals, the blossoms and foliage don't look right for St. John's Wort, a native plant blooming nearby.
UPDATE: According to Eileen Miller and Leland Searles, this flower is yellow wood sorrel (Oxalis stricta). It is native to much of North America, but a similar plant is native to Europe.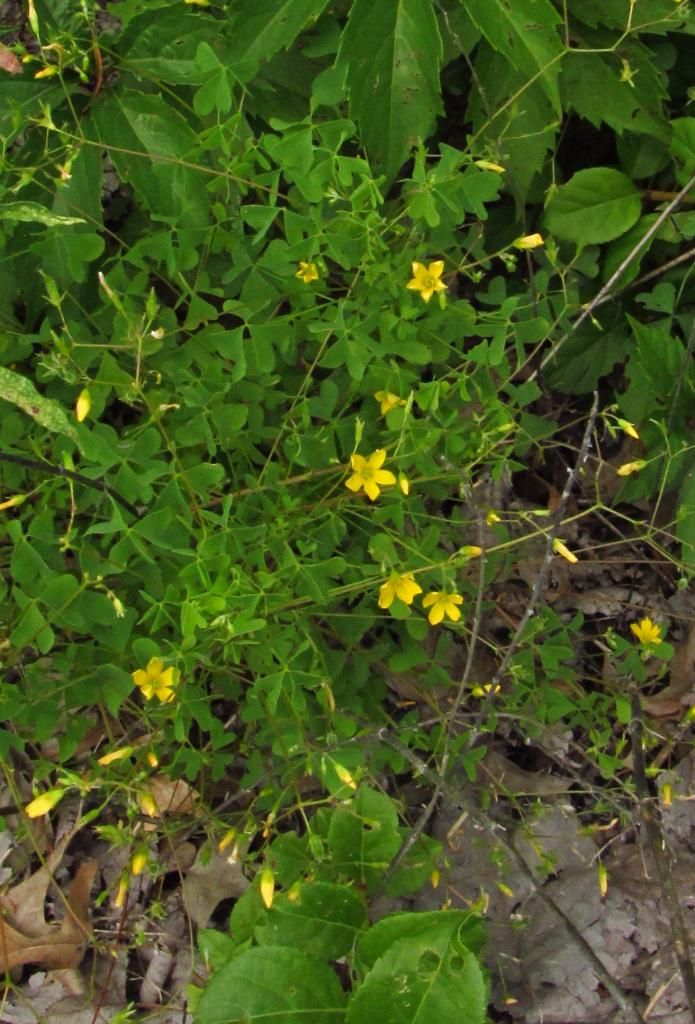 Finally, here's what May apples look like with fruit. The leaves are among the most recognizable woodland foliage and give this plant the common name of "umbrella plant." Bleeding Heartland featured the May apple flowers in this diary.