Technical issues prevented me from publishing my wildflower diary on Wednesday, as planned. So today's feature on a woodland native will double as the weekend open thread: all topics welcome.
I enclose below photos of Virginia waterleaf (Hydrophyllum virginianum) at various stages of development.
Elderflowers are starting to bloom along central Iowa trails. If you notice these clusters of small white flowers (some pictures are near the end of this post), consider circling back to harvest the berries later this summer–if you can get to them before the birds do. Scroll to the bottom of this diary to see a ripe cluster of elderberries.
Virginia waterleaf (Hydrophyllum virginianum) is native to much of the U.S. and Canada east of the Rocky Mountains. Some sources refer to this plant by another common name, Eastern waterleaf.
Botanically correct descriptions of the foliage and flowers can be found at the Illinois Wildflowers or Minnesota Wildflowers websites. In central Iowa, Virginia waterleaf typically starts blooming in May and continues until early June. According to Wildflowers of Iowa Woodlands by Sylvan Runkel and Alvin Bull, these plants can bloom into July, but I've never seen them flowering that late.
The leaves are easy to recognize once you know what to look for: the edges are toothed, and many leaves have light blotches, as if water had been splashed over them. In this shot, Virginia waterleaf foliage is surrounding Dutchman's breeches in bloom.
In early spring, the buds of Virginia waterleaf look almost like little green raspberries on stems. You can see foliage with a few buds in the background of this picture. The prominent yellow flowers in front are bellwort.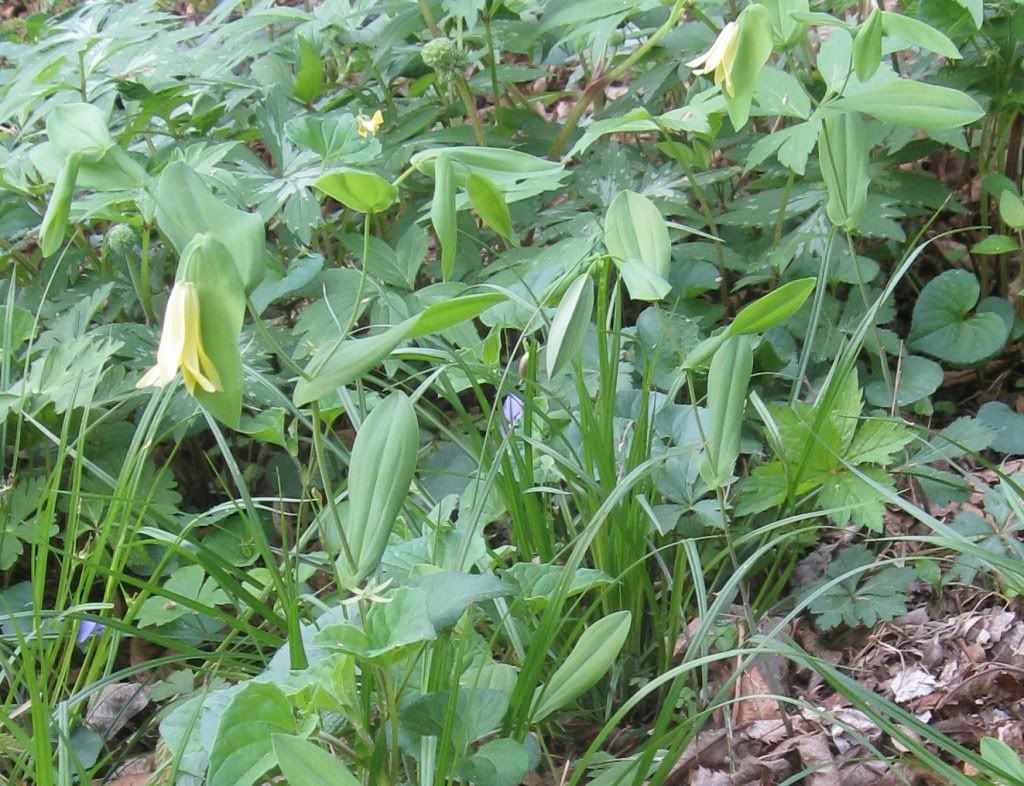 The flowers of Virginia waterleaf can be white or pink or pale purple. This picture shows two colors: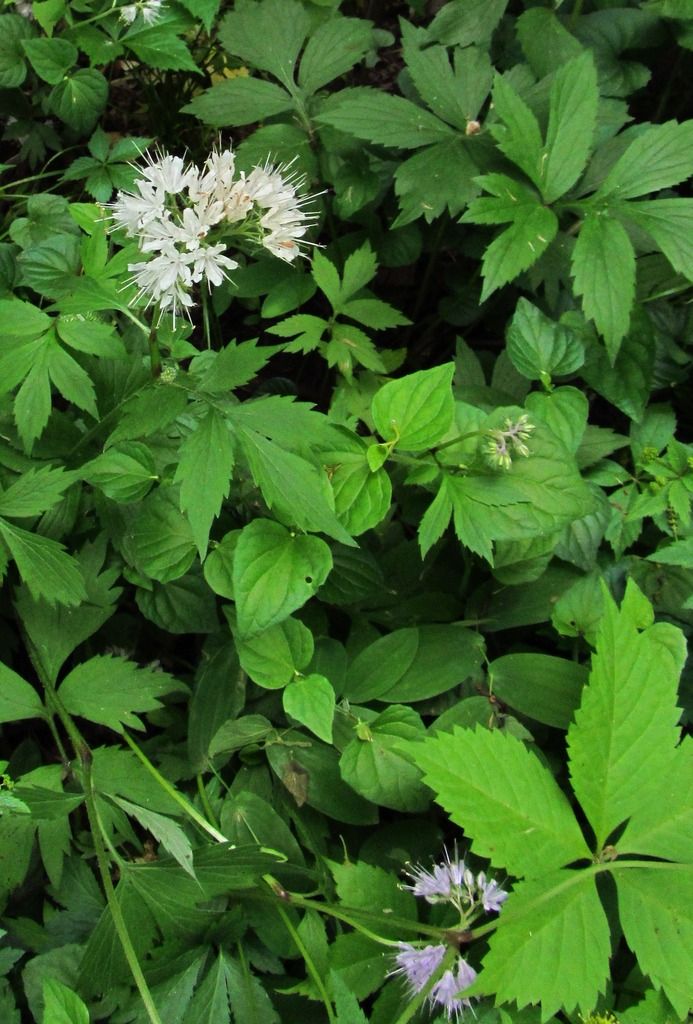 Virginia waterleaf blooming alongside wild geranium, another gorgeous spring wildflower.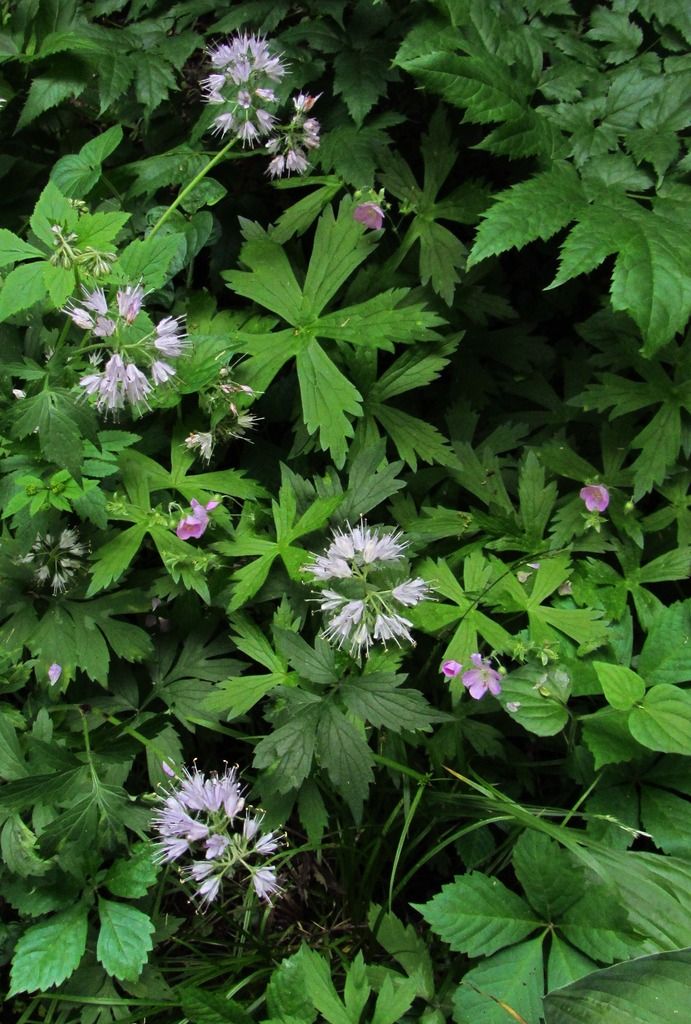 Large group of Virginia waterleaf plants in bloom: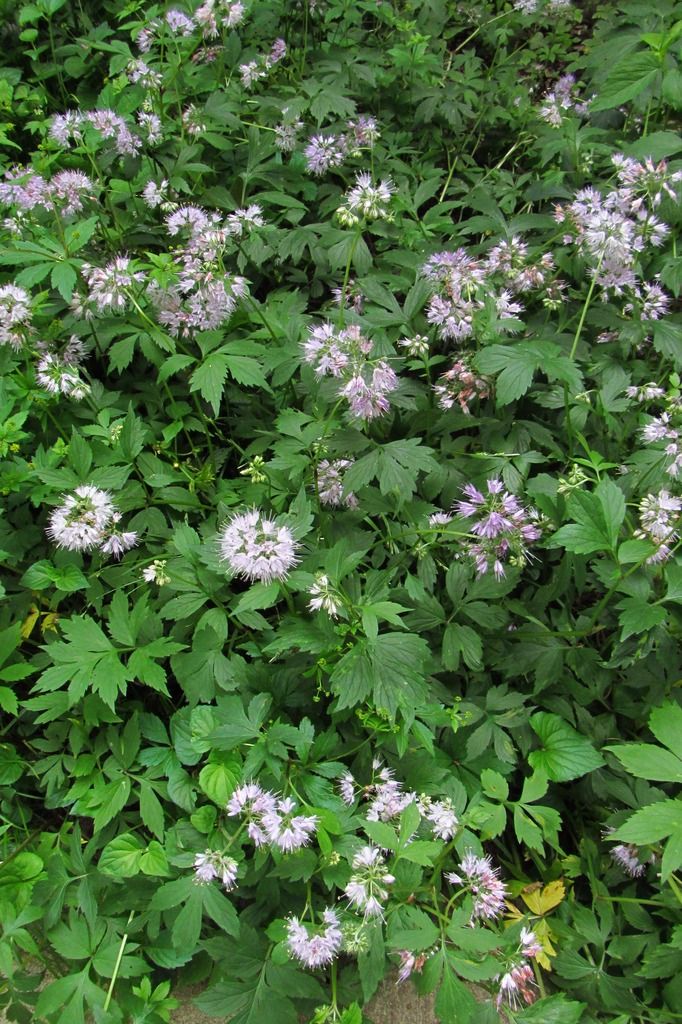 In this picture, one Virginia waterleaf plant has finished blooming, while the other is going strong. All around those flowers, you can see arrow- or heart-shaped leaves of violets, along with their seed pods. Those capsules should eventually explode to disperse the seeds.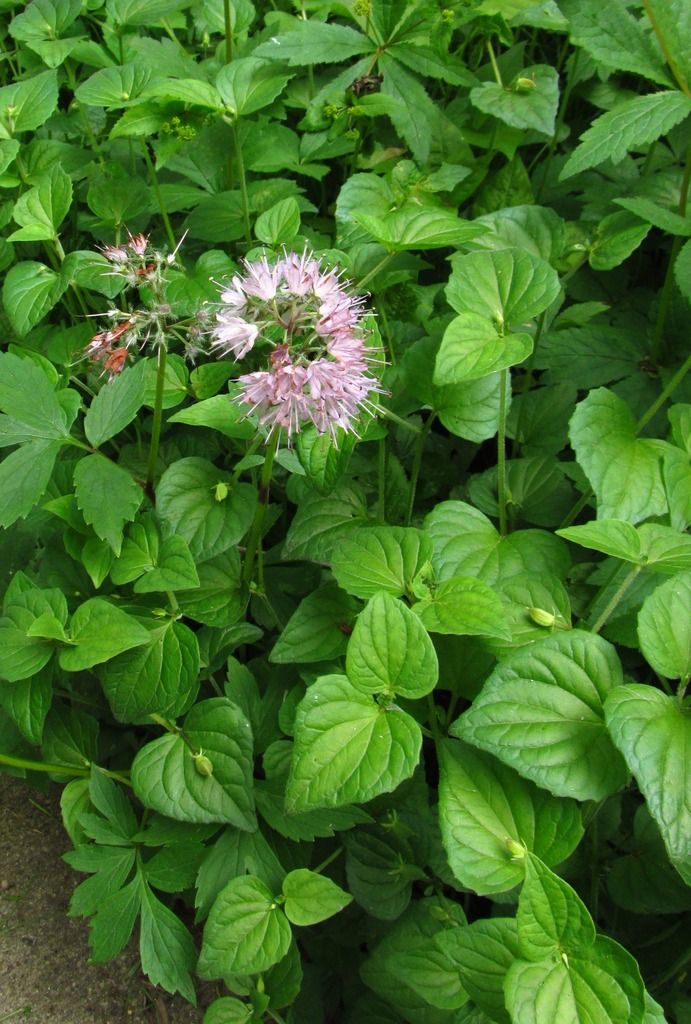 Near the upper left corner of this picture, some Virginia waterleaf that bloomed early has already gone to seed. Near the bottom, you can see some buds that haven't opened yet. The inconspicuous yellow flowers between the round Virginia waterleaf seed pods and the pinkish group of flowers are littleleaf buttercup, also known as littleleaf crowfoot.