Today's featured wildflower, Blue vervain (Verbena hastata), is native to most of the United States and Canada. Also known as Blue verbena, Swamp verbena, or Simpler's joy, this plant is a survivor. According to the U.S. Department of Agriculture's fact sheet, blue vervain "can grow in disturbed sites and is commonly found in moist meadows, thickets, and pastures, as well as riversides, marshes, ditches, and river-bottom prairies." I took all of the photographs enclosed below in late August in the patch of native plants along the Windsor Heights bike trail, behind the Iowa Department of Natural Resources building on Hickman Road.
This plant resembles its close relative hoary vervain, which Bleeding Heartland featured last summer. I see hoary vervain more often along roadsides. Blue vervain typically has more branches with flowers, which can give the plant the appearance of a candelabra. The Minnesota Wildflowers website says that compared to hoary vervain, blue vervain "has smaller flowers, stalked leaves that are longer and proportionately much narrower, and prefers moist habitats."
Blue vervain has various uses in herbal medicine but "can interfere with blood pressure medication and hormone therapy" and may "induce vomiting and diarrhea" if taken to excess. I'll stick to enjoying the purple flowers.

For a botanically accurate description of blue vervain foliage and flowers, check out the Illinois Wildflowers website.
Blue vervain plants may have only a few branches, or the "candelabra" may be extensive: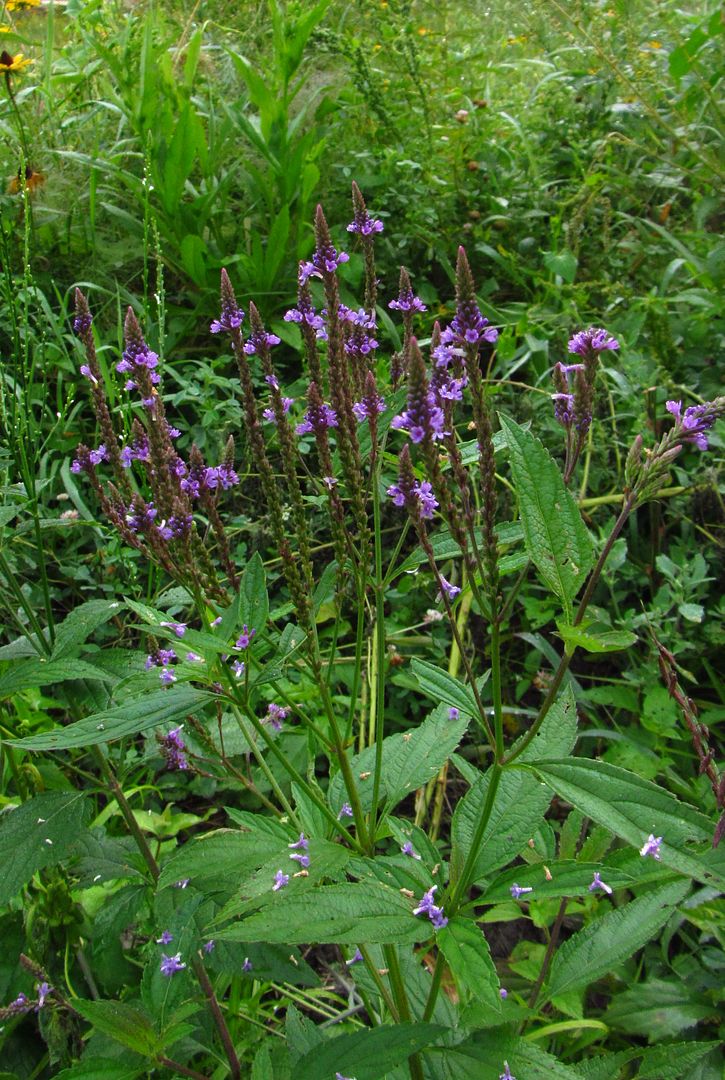 Closer views of blue vervain flowers: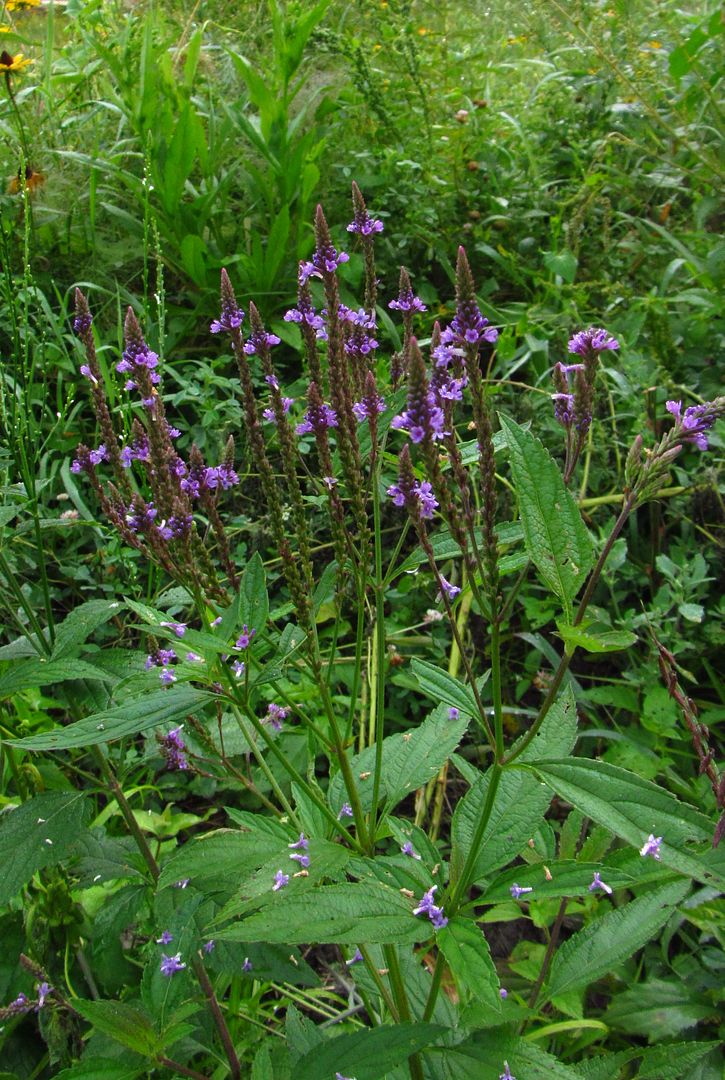 Blue vervain attracts a wide variety of pollinators. I don't know what kind of beetles are pictured here, but they were crawling all over the vervain plants growing next to black-eyed Susans.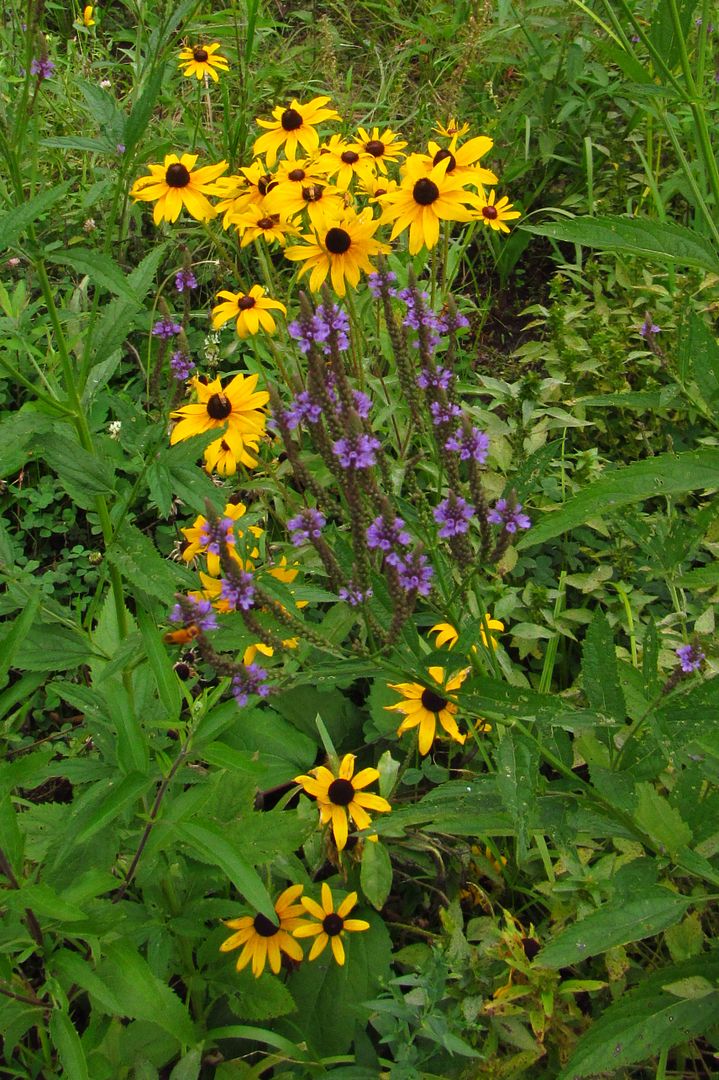 Blue vervain with common sneezeweed: