This week's featured wildflower eluded me for years. The Neal Smith National Wildlife Refuge has some plantings near the nature center, and I've seen the seed pods during the summer, but every spring I miss the blooming period. Good fortune struck on the way home from the downtown Des Moines farmers market last Saturday. Approaching Gray's Lake on the Meredith bike trail, I saw some bushy plants with ivory-colored flowers. John Pearson of the Iowa Department of Natural Resources later confirmed the ID as Cream wild indigo (Baptisia bracteata), also known as cream false indigo, longbract wild indigo, and plains wild indigo.
This "exquisite perennial" has been described as "a spectacular specimen in the flower garden." Cream wild indigo is native to most of the Midwest, plains and southern states. I enclose below more pictures of this "showy and attractive" prairie plant.
As usual, the Illinois Wildflowers and Minnesota Wildflowers websites are good resources for botanically accurate descriptions of cream wild indigo foliage and flowers. The Lady Bird Johnson Wildflower Center at the University of Texas in Austin notes that the plant is typically a foot to two feet tall, with "a wide, bushy habit. The branches cascade under the weight of the sometimes foot-long flower spikes." Here's one of the plants that prompted me to pull my bike over for a closer look: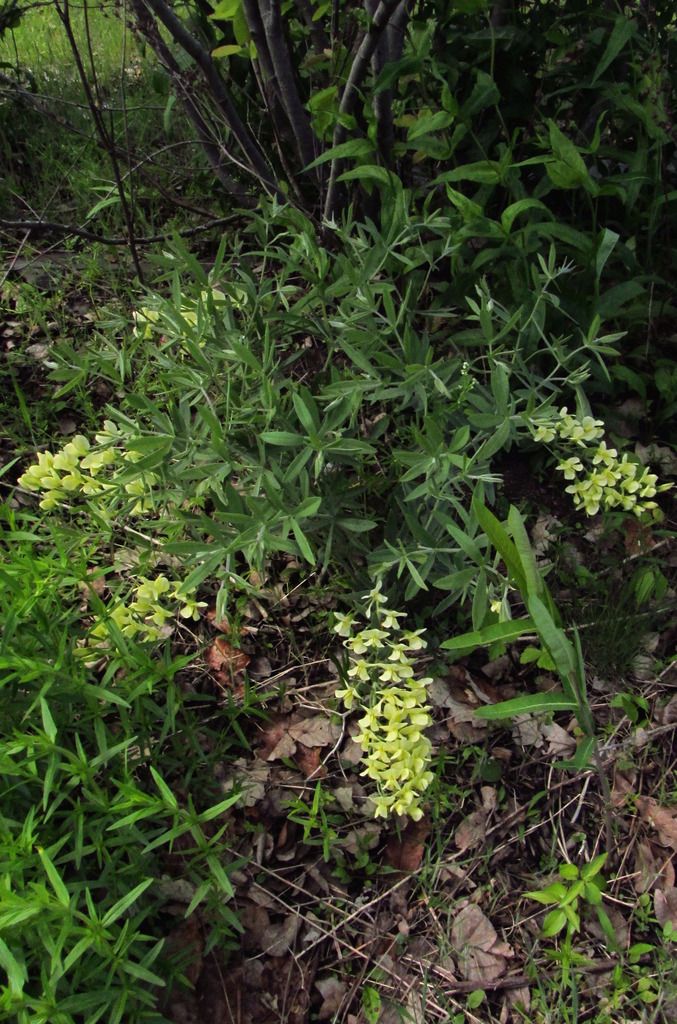 The foliage sometimes has a blue-green tint.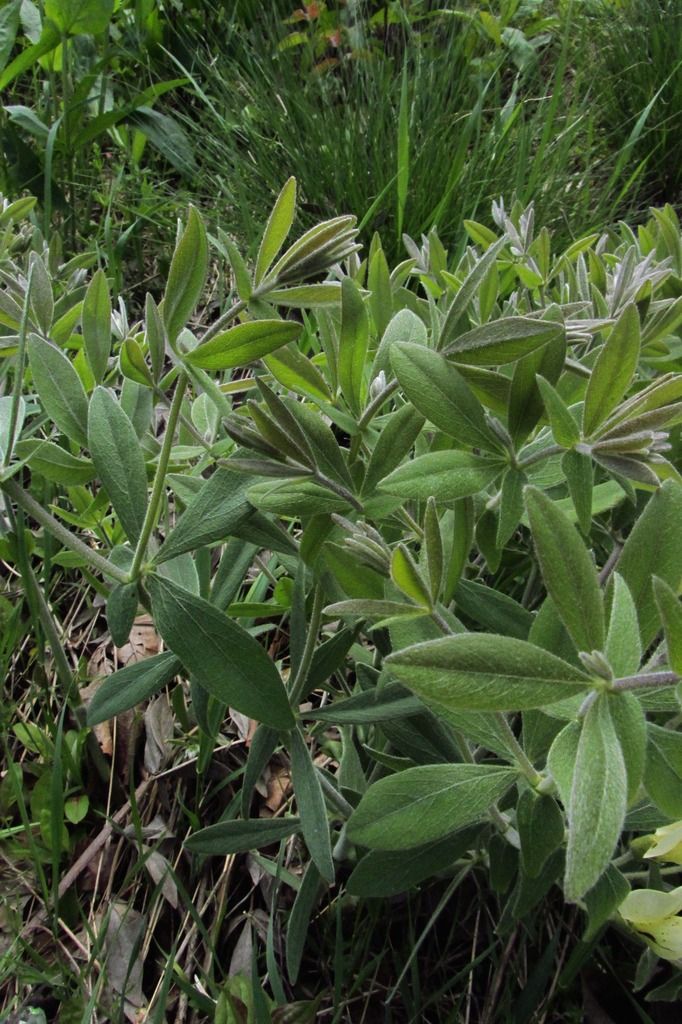 A flower spike with buds: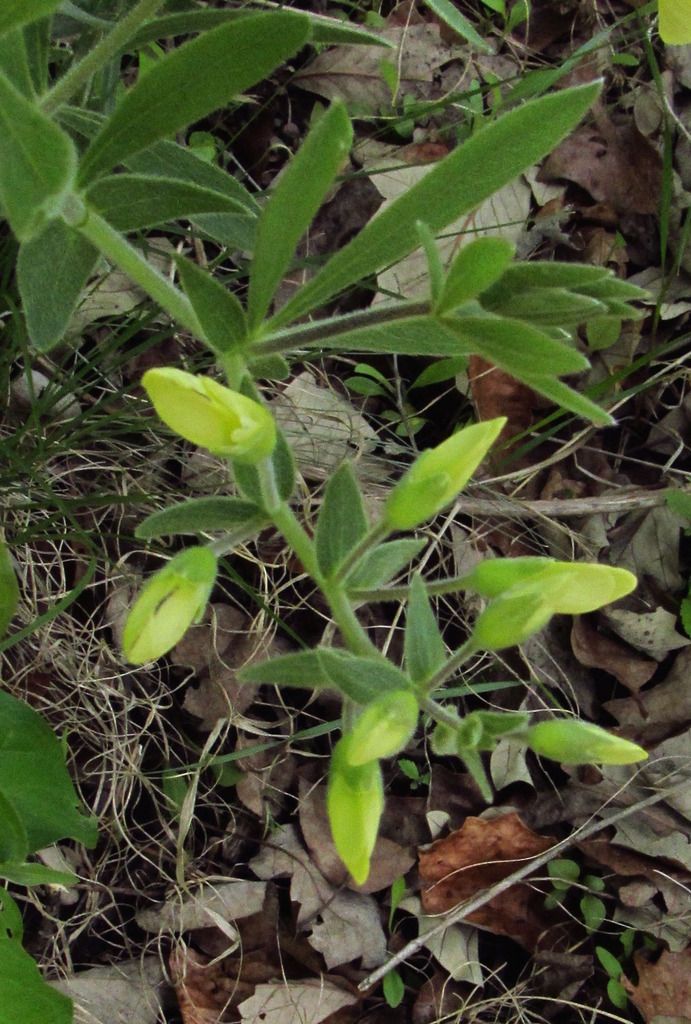 As the common names suggest, the flowers are cream-colored or sometimes pale yellow: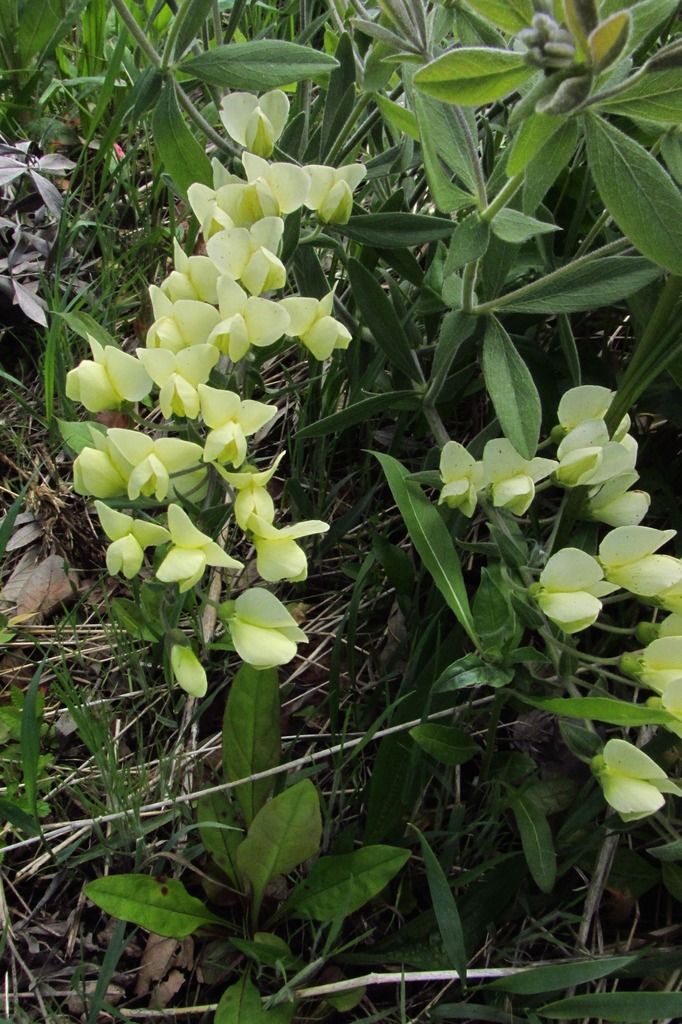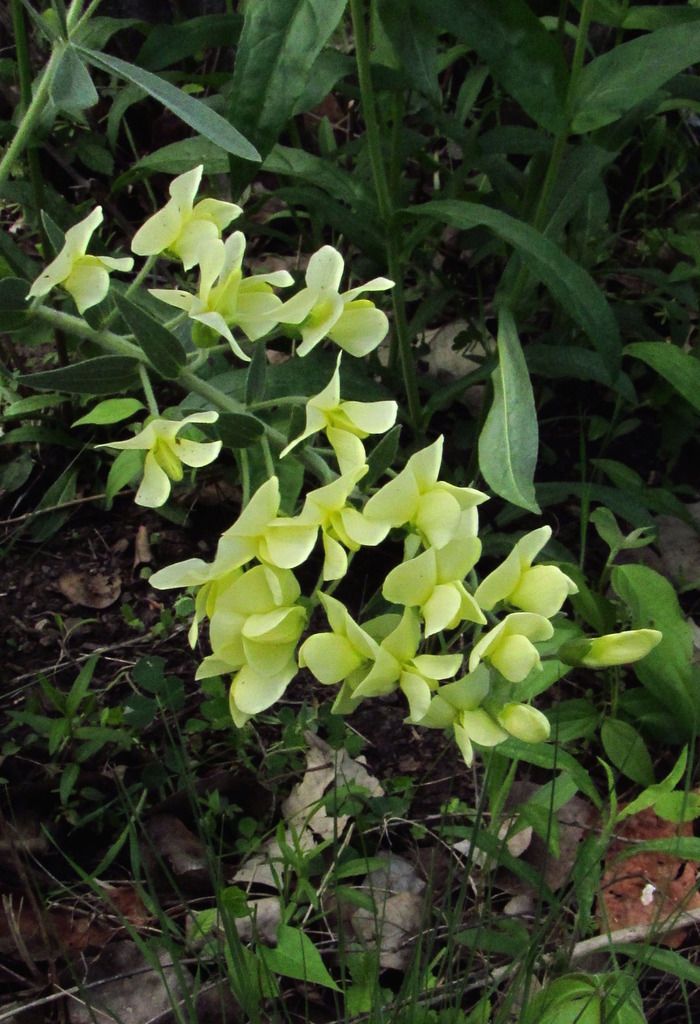 A wide range of insects either visit these flowers or feed on other parts of the plant. More flowers: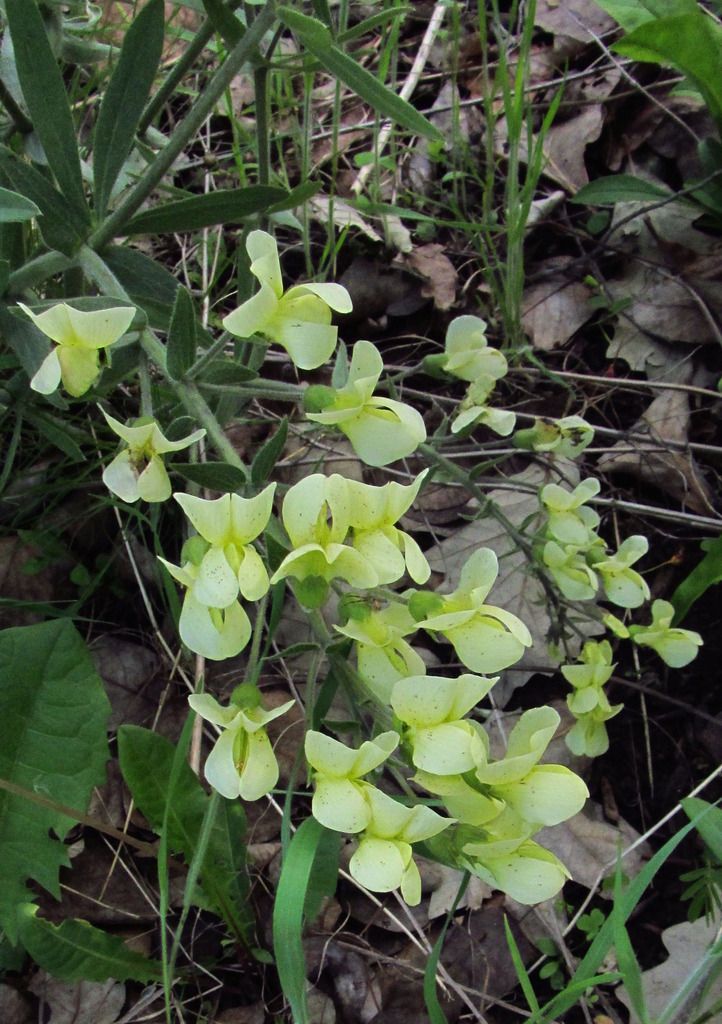 Some resources describe cream wild indigo as easy to cultivate. The Minnesota Wildflowers site recommends the plant as a
must have for every garden. A long lived perennial, the crown grows to enormous size with age, producing a bubbling fountain of rich cascading, creamy yellow plumes. Don't wait for the lagging industry on this one—it starts easily from seed and is a prolific producer of seed to be shared.
According to the Illinois Wildflowers site,
The preference is full sun, mesic to dry conditions, and soil containing some sand or loam. Cream Wild Indigo prefers open areas where there is reduced competition from taller vegetation. While it is possible to cultivate this plant in the garden using seeds or transplants, it develops slowly as most vegetative growth occurs during the cool weather of spring after the danger of hard frost has passed. Mature plants can be difficult to transplant because of their deep taproots.
One last look at some cream wild indigo flowers encroaching on the bike trail: