For years, I thought today's featured plant was a European invader, but cow parsnip (Heracleum maximum) is native to most of the U.S. and Canada.
Sometimes known as common cowparsnip, these plants are easy to spot in the late spring and early summer, in part because of their large clusters of small white flowers. They also tend to be taller than anything growing nearby. (By the late summer, other woodland plants may reach similar heights.) Cow parsnip "can be found in both high quality natural areas and disturbed habitats," but I've mostly seen them in the woods. I took most of these pictures near trails in Des Moines and Clive in early June.
Cow parsnip is "the native counterpart to the highly invasive non-native Giant Hogweed." It grows taller than the non-native wild parsnip, which has yellow flowers and should be avoided unless you want to experience a horrible blistering rash.

The Minnesota Wildflowers and Illinois Wildflowers websites are good resources for botanically accurate information about cow parsnip foliage, flowers, and fruit.
This member of the carrot family has huge basal leaves, and typically during the first year, only those leaves are visible.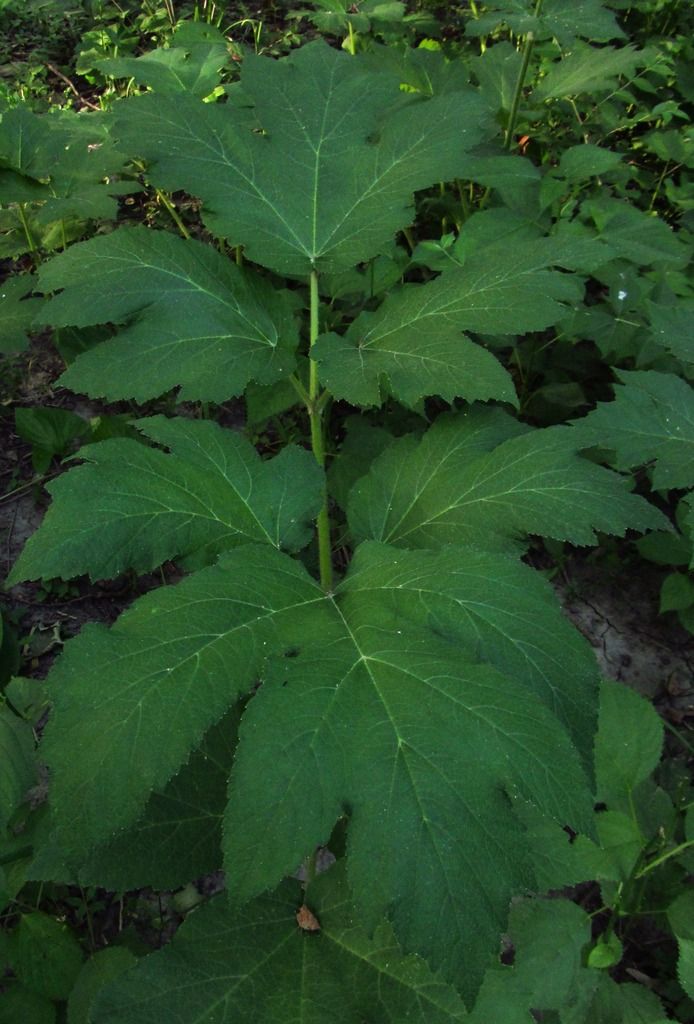 Closer look at the main stem, which is hollow and has fine hairs.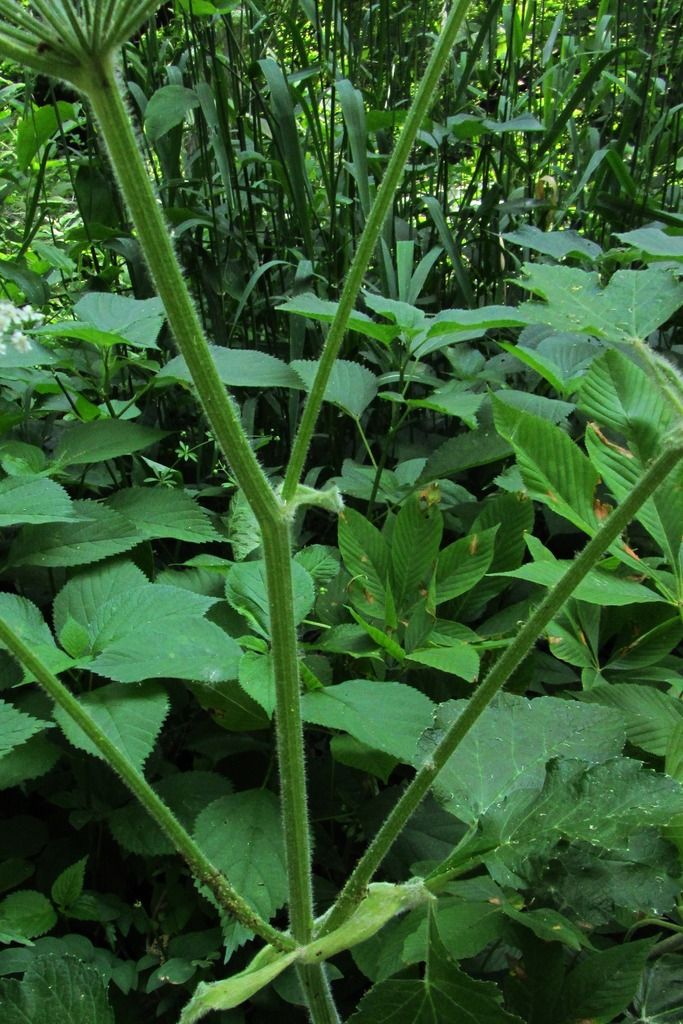 The flowering stalk grows in the second and subsequent years, producing "flat umbels of numerous tiny white flowers." The stalk is usually at least four feet tall and can be eight feet tall. This year I saw a very short one, not more than three feet.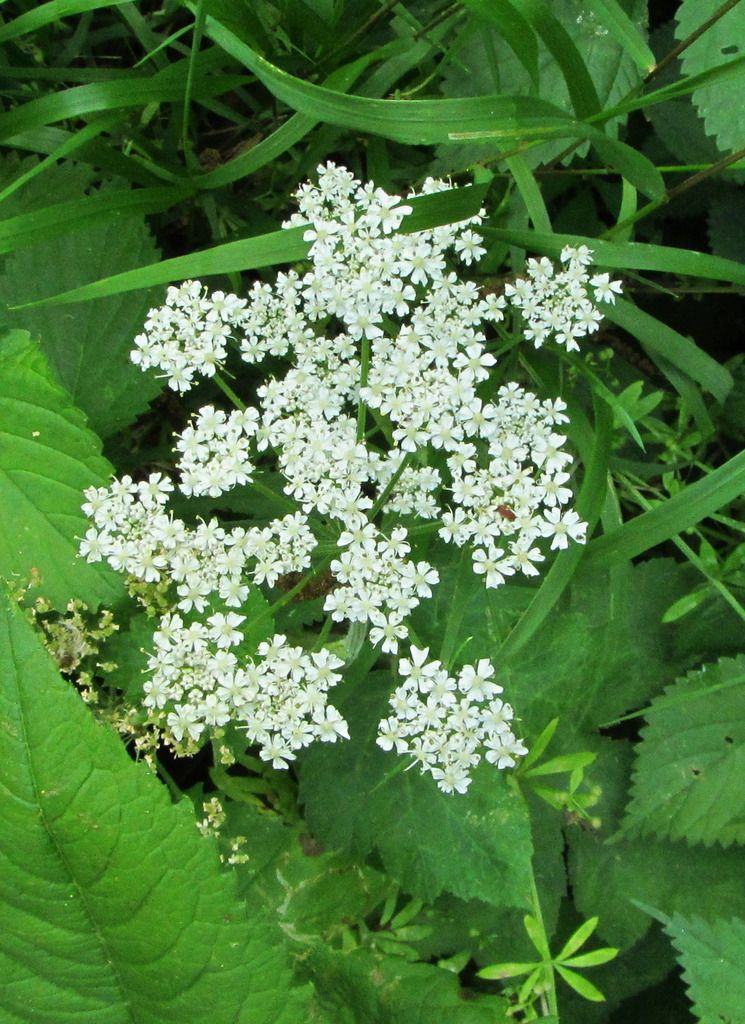 According to the Lady Bird Johnson Wildflower Center's website, "Early in each year, Native Americans peeled and ate the young sweet, aromatic leaf and flower stalks." UPDATE: PrairieFan correctly warns in the comments, "anyone thinking of snacking on a wild plant with lacy white or yellow flowers needs to first make certain of the ID. There are a number of carrot-family species with beautiful white or yellow lacy flowers that grow wild in Iowa. A few are tasty, a few can cause blisters, and a few can kill." Poison hemlock is plentiful in Iowa and deadly if ingested.
Eileen Miller took the next two pictures, which show buds on a cow parsnip plant.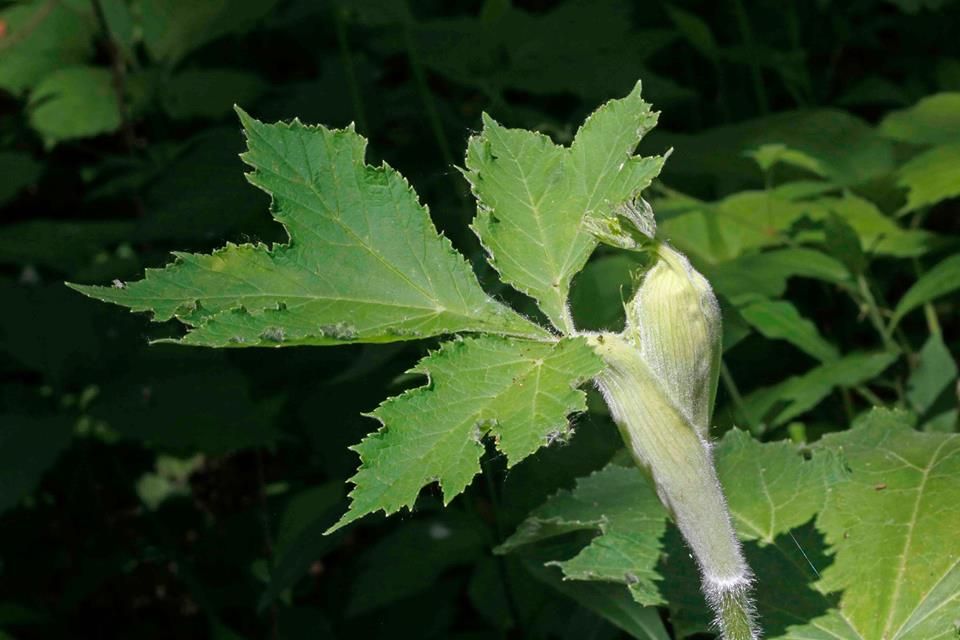 Here the bud is opening, so you can see what will soon be clusters of flowers.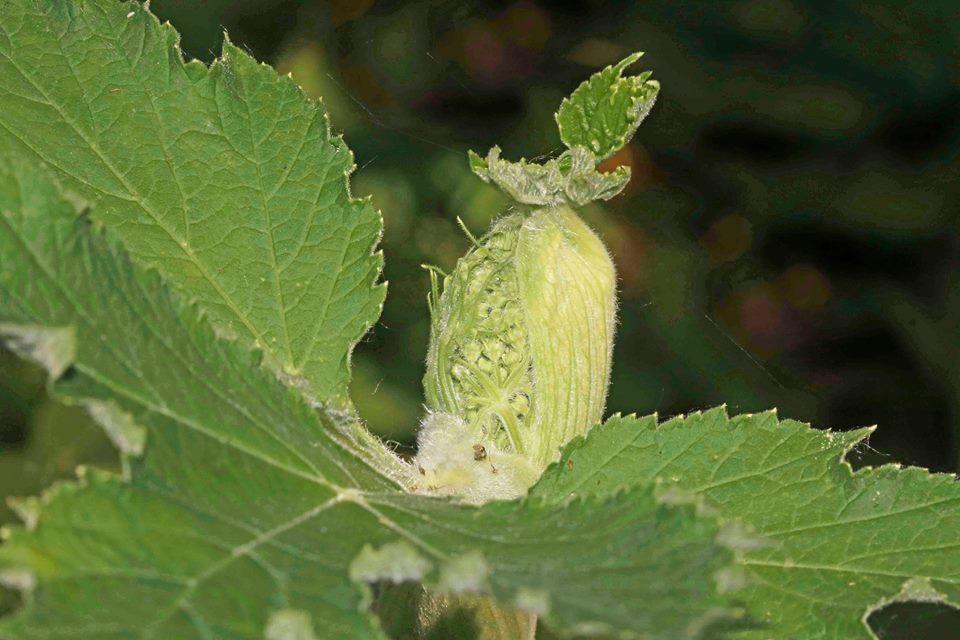 Back to my pictures. Cow parsnip stands tall in the early summer woods.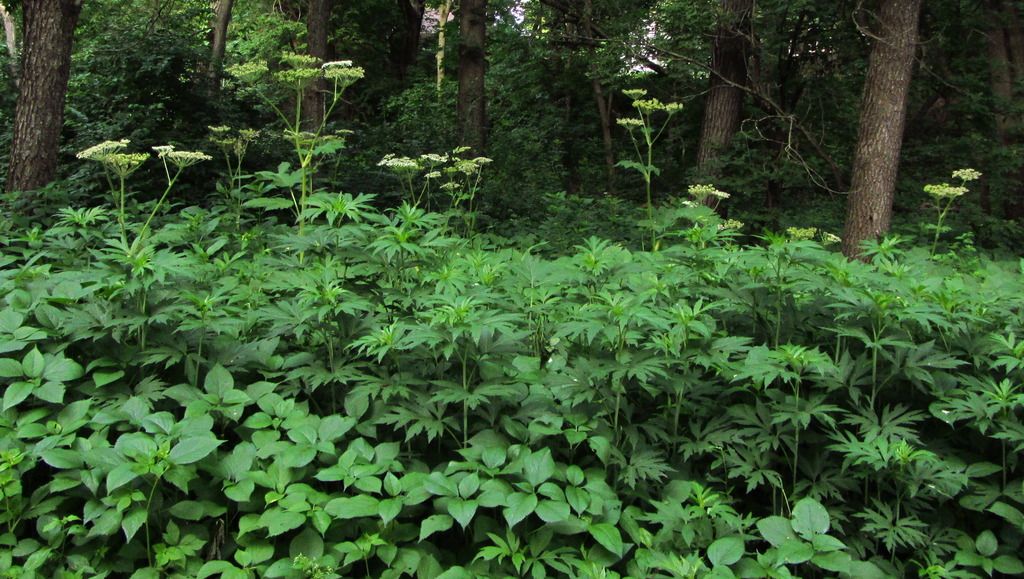 Often parts of the same plant will flower at different times.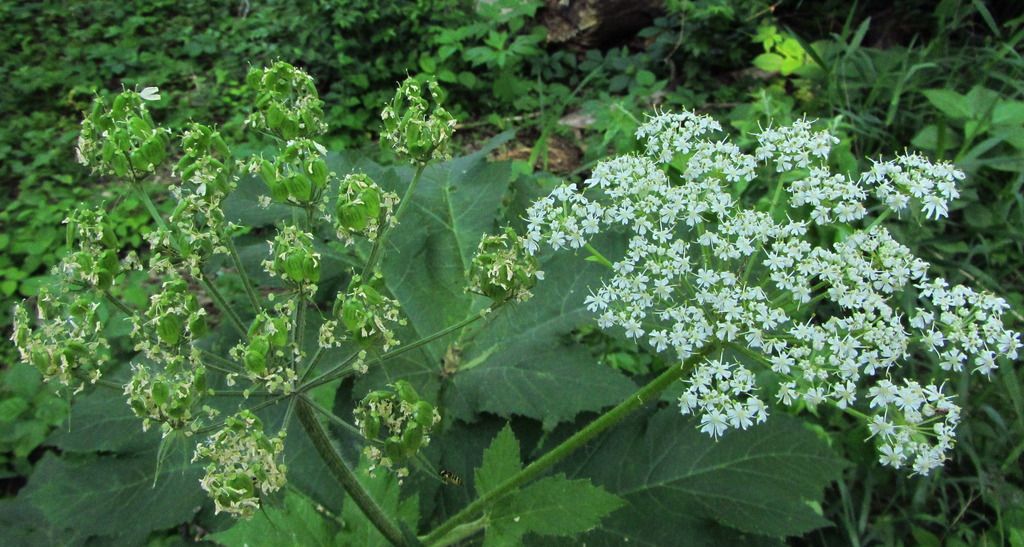 The Minnesota Wildflowers site notes that cow parsnip fruit "is a flattened oval to heart-shaped pod about 1/3 inch long with parallel lines. It turns from green to brown as the seed matures." I haven't seen any brown fruit yet this summer.