Wild quinine (Parthenium integrifolium) has eluded me for years. The species is native to most states east of the Rocky Mountains, but in the wild it is mainly found in high-quality habitats or prairie restorations. There's a colony along one of the tallgrass prairie trails at the Neal Smith National Wildlife Refuge, but I've never visited while these flowers are blooming.
Fortunately, Wendie Schneider and Katie Byerly found stands of wild quinine this summer and gave me permission to share their images.
Speaking of rare plants I've never managed to photograph, I highly recommend the last two editions of Iowa wildflower Wednesday, featuring other people's beautiful pictures of purple milkweed and small white lady's slipper.

The Illinois Wildflowers and Minnesota Wildflowers websites have botanically accurate descriptions of wild quinine, the flowers of which resemble a cauliflower head.
Wendie Schneider took these pictures in Story County: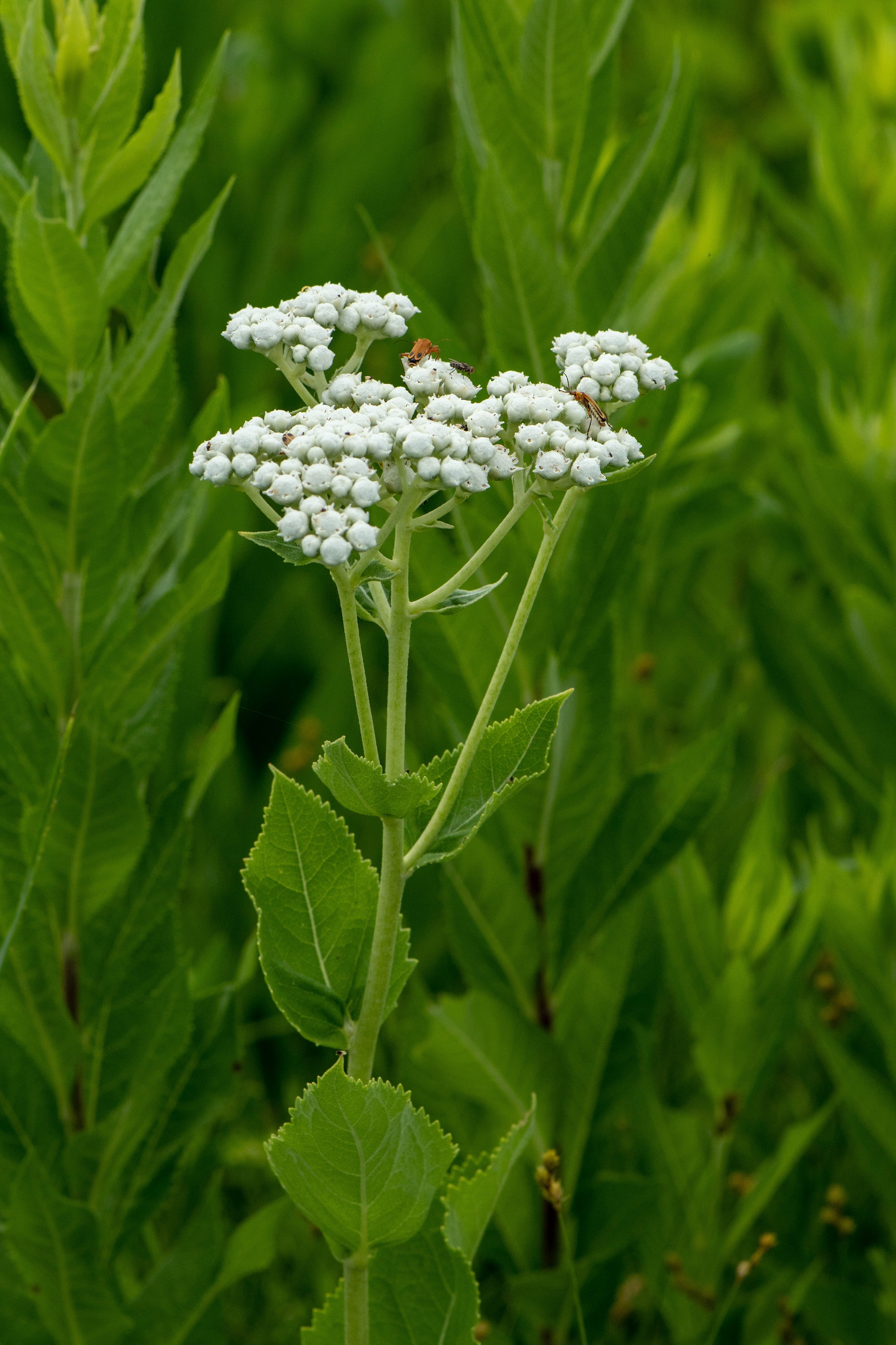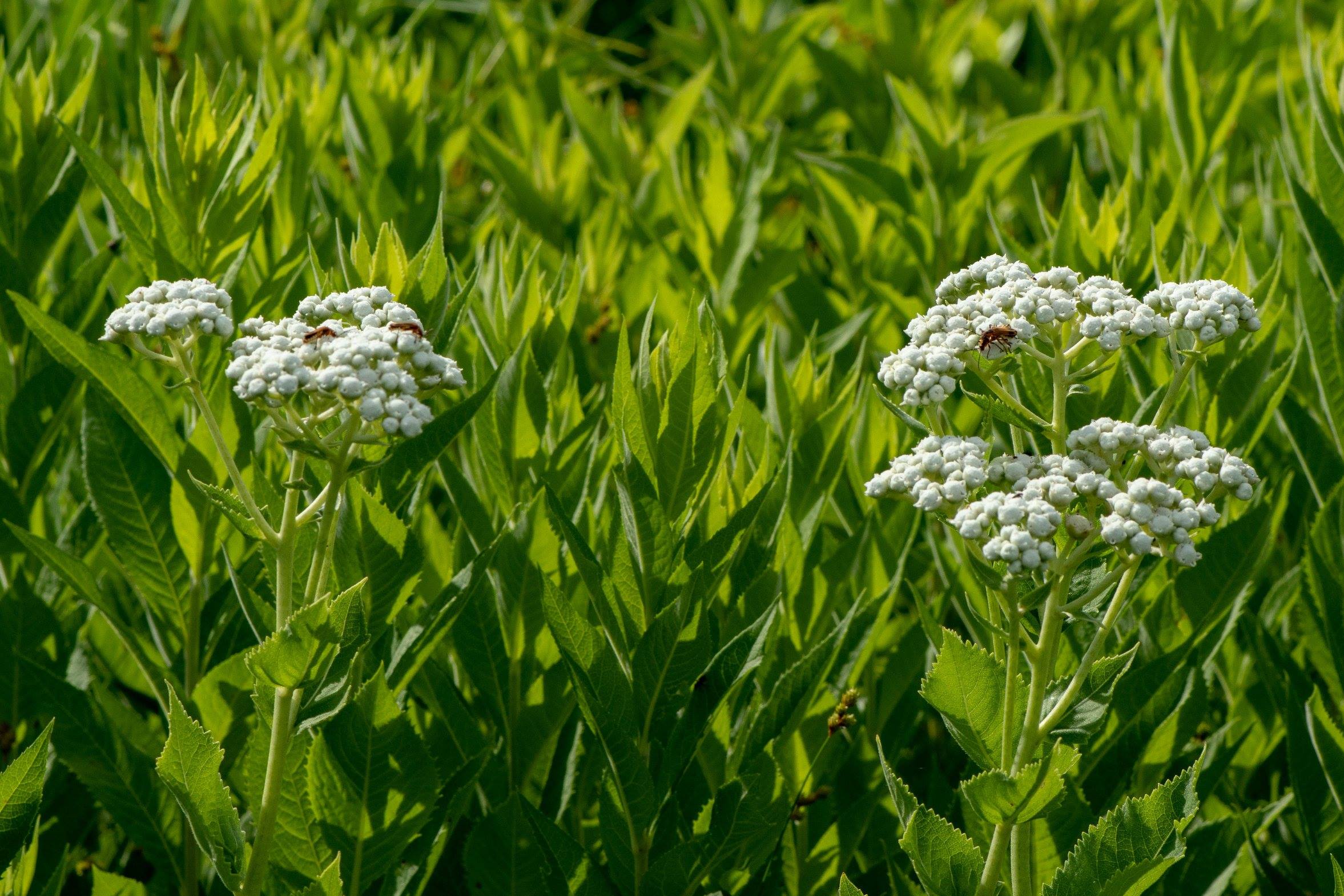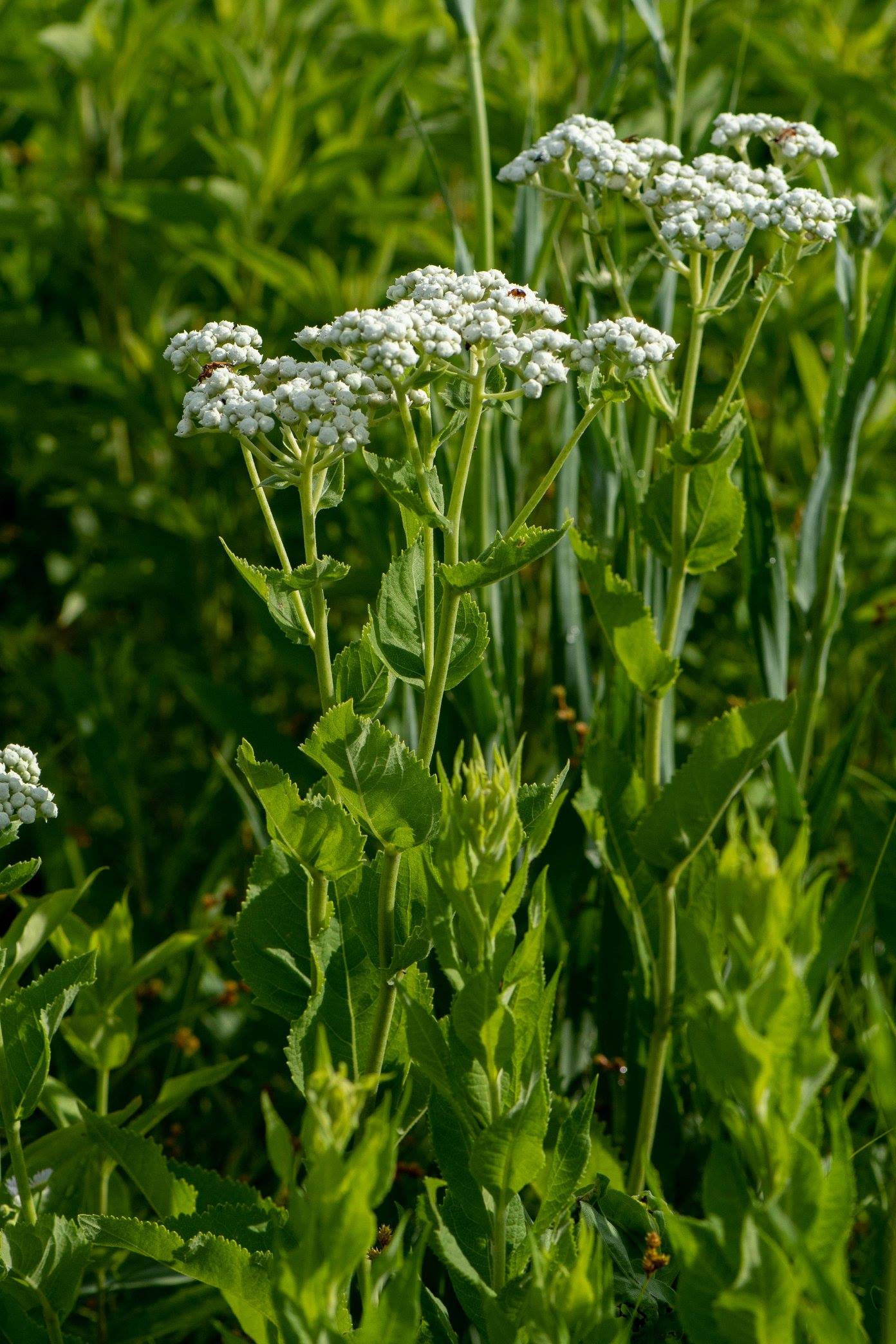 I can't identify the insects enjoying the wild quinine in Wendie's pictures; the flowers attract a wide range of pollinators. The Illinois Wildflowers site has this advice for gardeners:
The preference is full sun and mesic conditions. However, a small amount of shade is tolerated, and the soil can vary from moist to slightly dry. A fertile loamy soil is preferred, although the presence of some sand or rocky material is tolerated. While established plants are fairly easy to grow, recent transplants can be temperamental. It is important to put the transplants into the ground after danger of hard frost has passed, but before the period of active growth occurs during the late spring and early summer.
Back to Wendie's photography: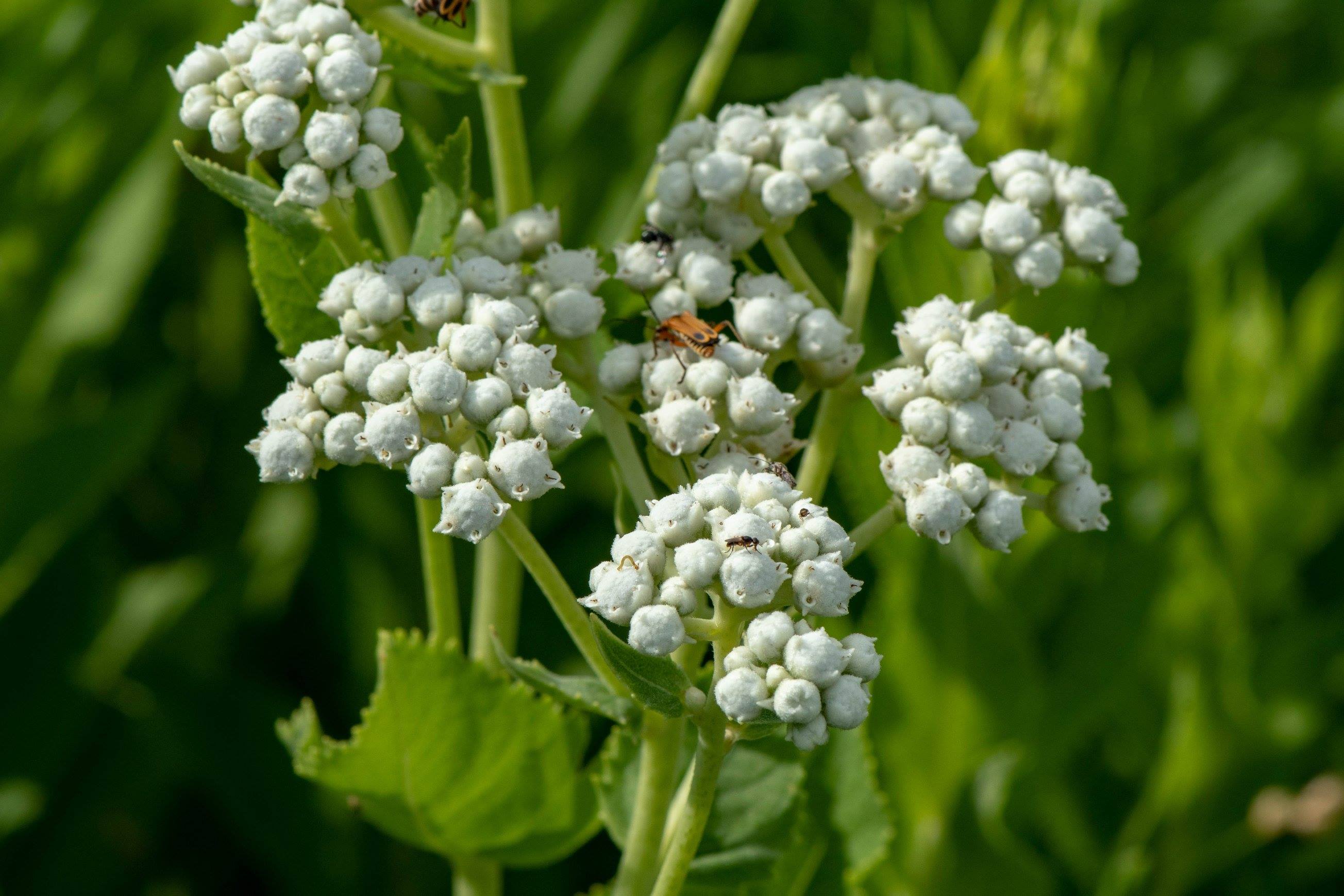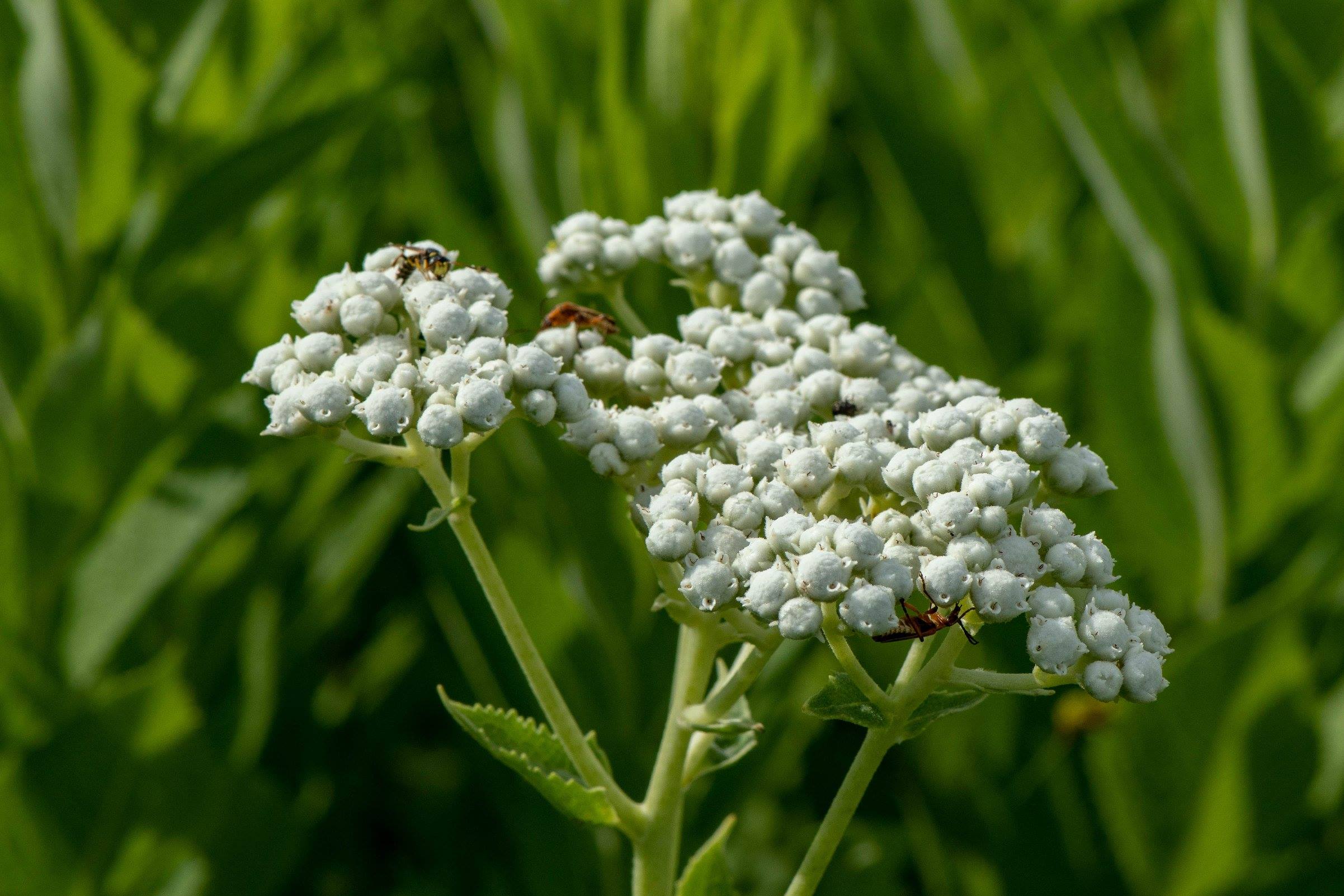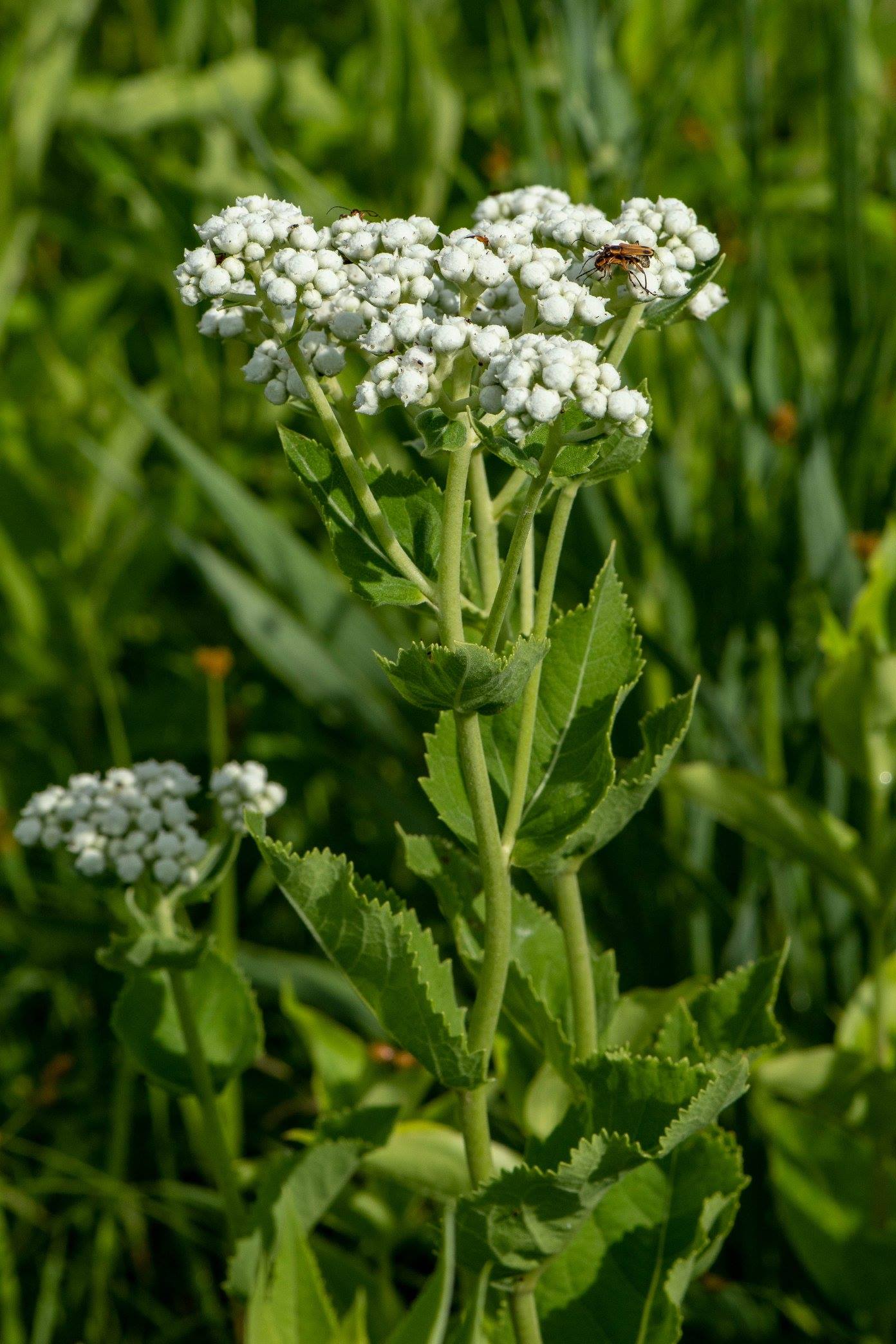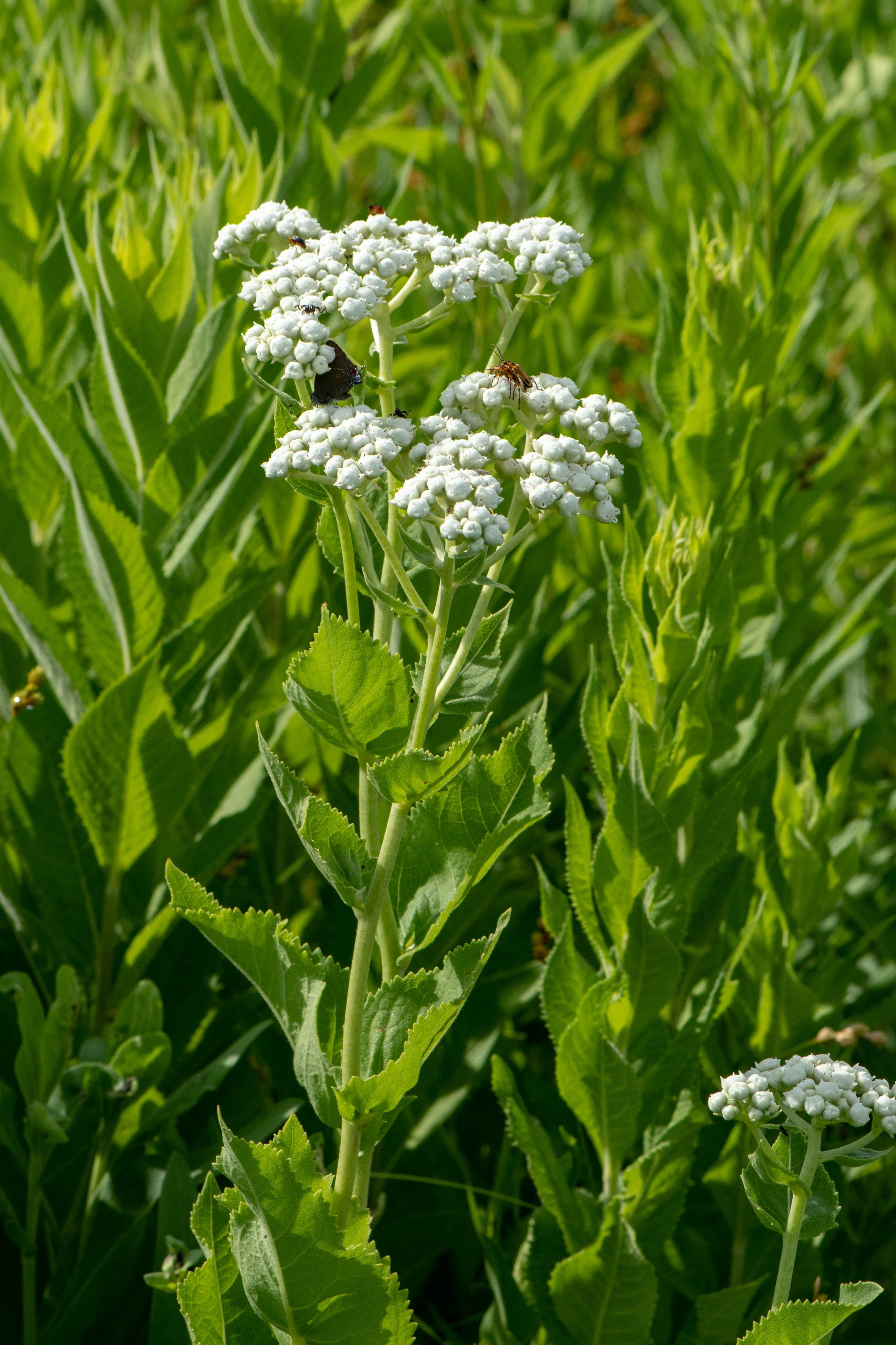 Katie Byerly took the rest of today's photos in early July at Lime Creek Nature Center in Cerro Gordo County.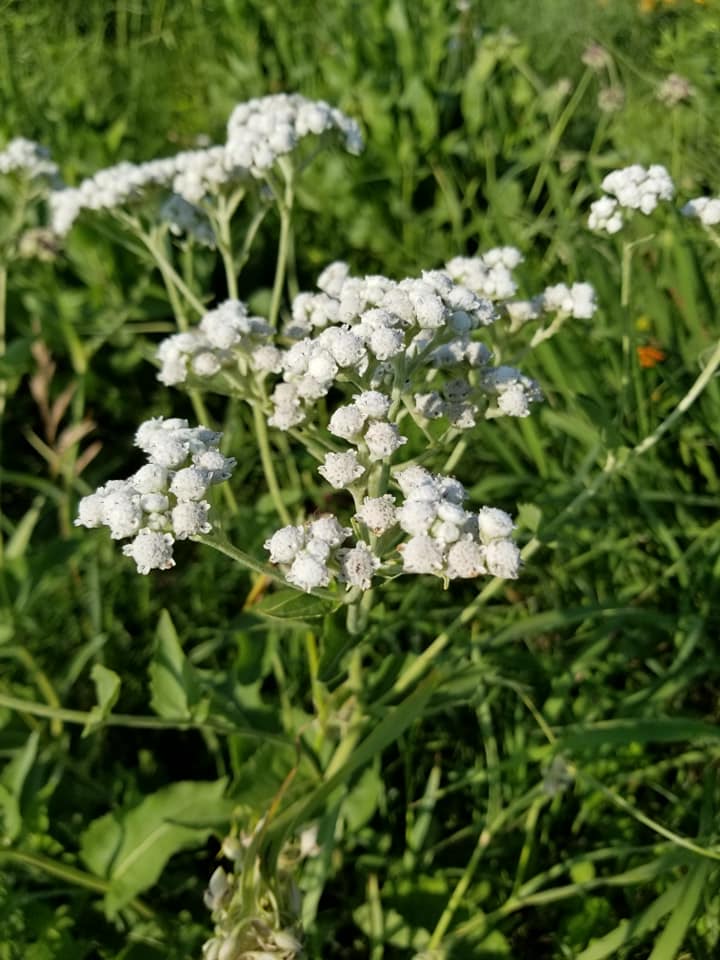 A few close views of those cauliflower-like flowers: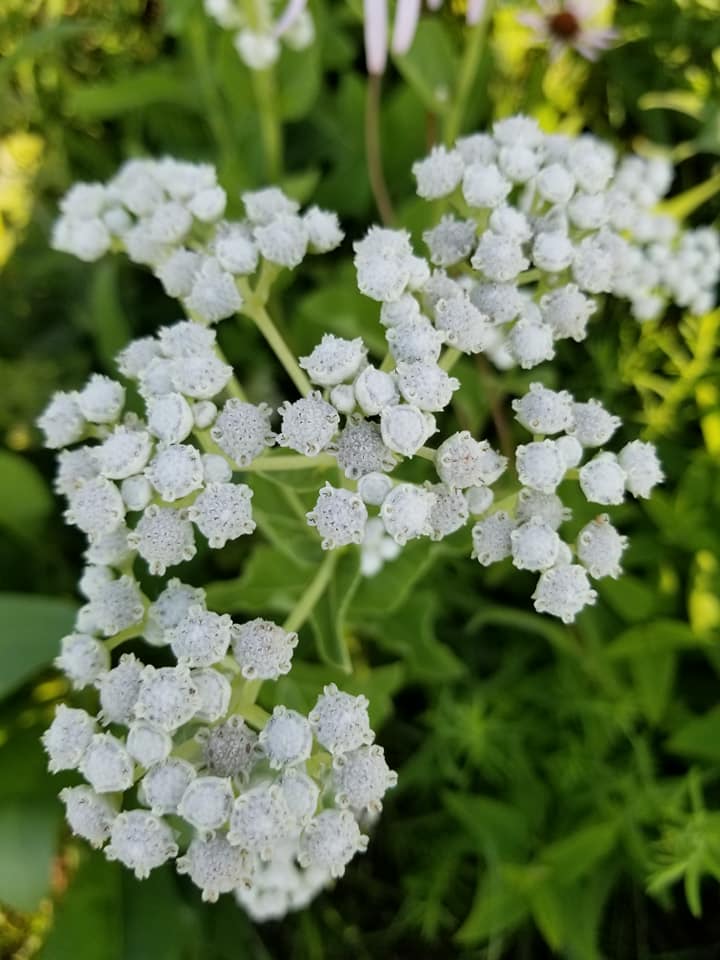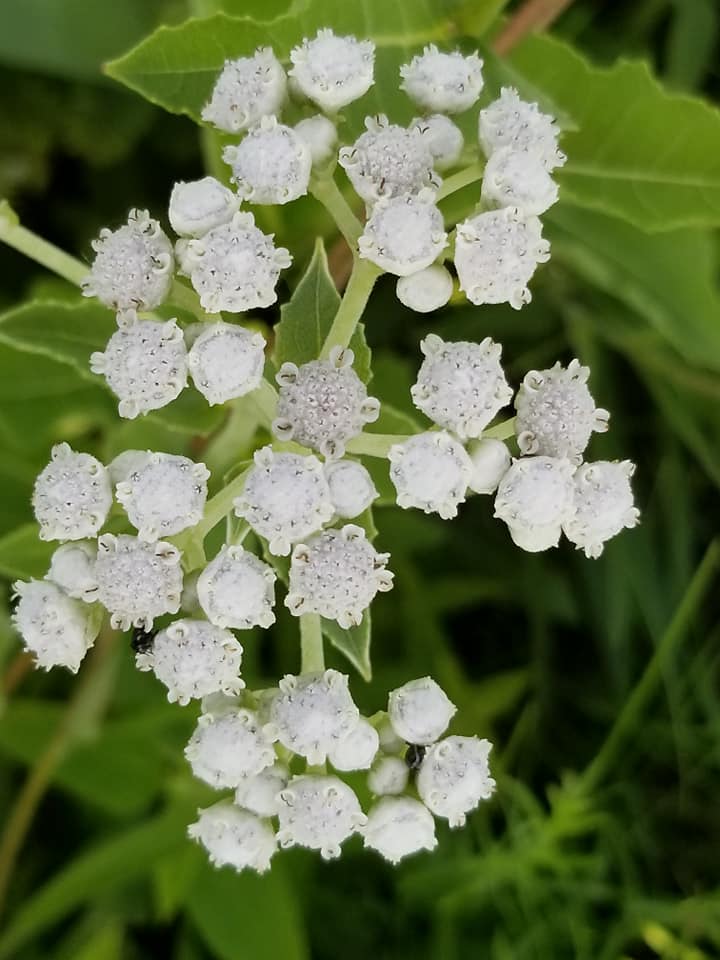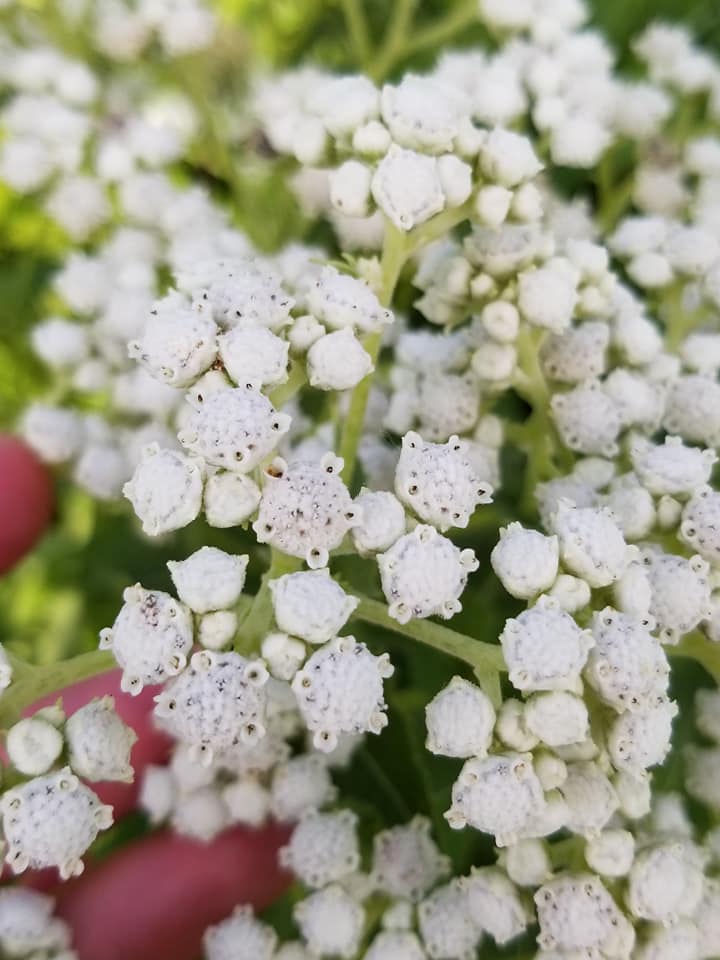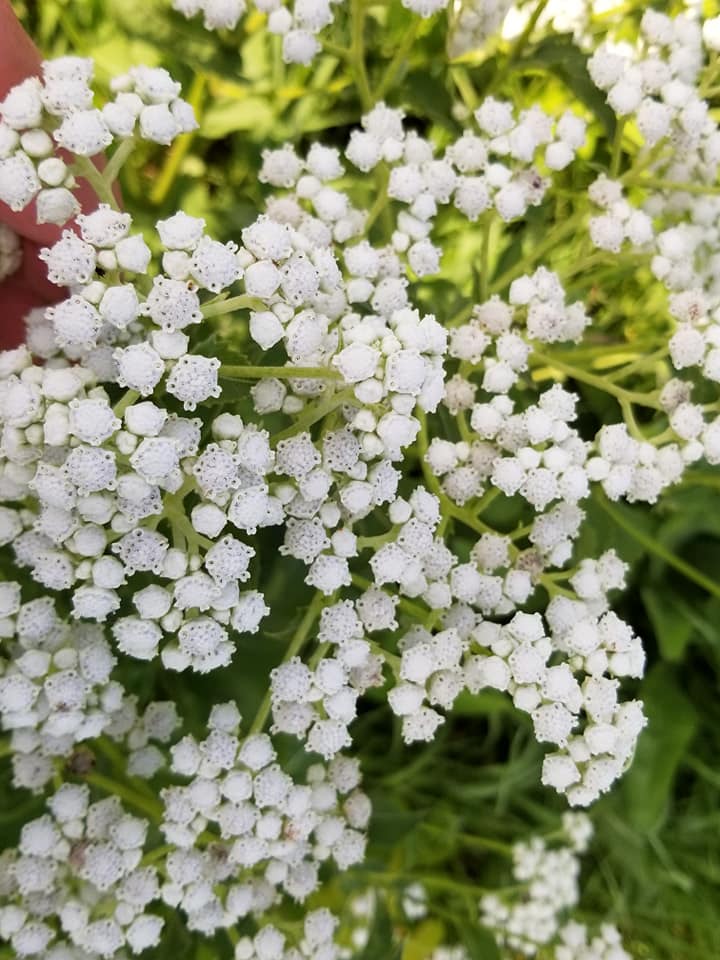 The orange flowers in this picture are butterfly milkweed: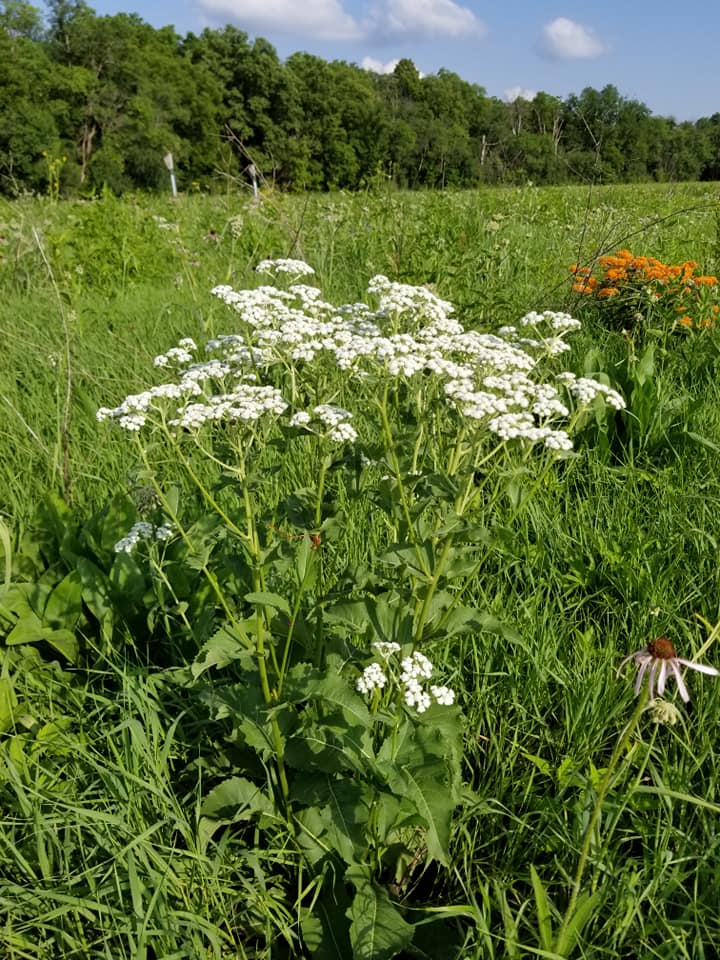 Pale purple coneflowers are growing among the wild quinine in these shots: