Mike Carberry remembers his friend and fellow Johnson County supervisor Kurt Friese, who was also an occasional guest author at Bleeding Heartland. -promoted by desmoinesdem
"Never separate the life you live from the words you speak." –Paul Wellstone
A friend posted this on Twitter last Thursday evening and I reposted it. Friday afternoon our world was rocked by the news of the death of Kurt Friese. I immediately thought that quote was perfect for my first post about my dear friend, colleague, and comrade in arms.

I reposted it again and tagged Kurt, because the word of his passing was not yet public. Later on Friday, after the Johnson County Sheriff released the news, I was able to talk more about this untimely death. Few people I have ever met in my many years around the sun embody this quote more than Kurt Friese. Many people talk a good game but Kurt talked and played a good game. He walked the talk.
Kurt Friese and I have served together as Johnson County Supervisors for two years, but our history goes back well over 20 years. I met both Kurt and his lovely wife Kim McWane Friese shortly after he opened their restaurant Devotay, which was named after their children Devon and Taylor.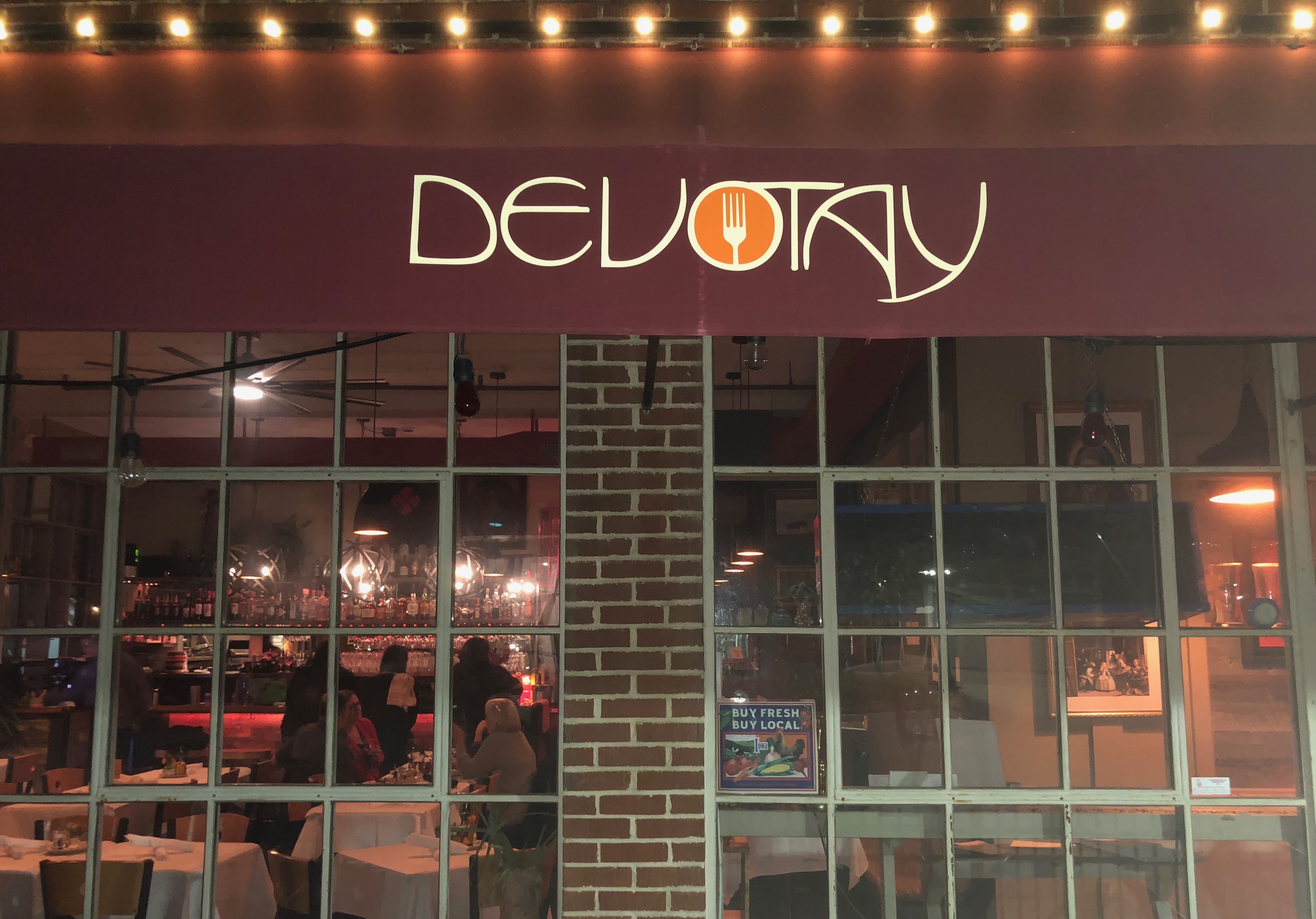 It was obvious that Kurt cared a great deal about food, dining and the environment. He was the "Godfather" of the Slow Food and Local Food movements in Johnson County. He sourced as many local ingredients as possible and went on to start the local nonprofit Field to Family and edit the magazine "Edible Iowa River Valley."
Kurt spent most of his adult life bringing folks to the table, literally. He believed you really couldn't know someone until you broke bread with them. You could talk about any differences you had with somebody over a meal and a glass of wine to better understand them and their positions and maybe event come to a resolution.
I didn't realize that Kurt also had a passion for progressive politics until 2003, when we both were volunteers on Howard Dean's presidential campaign. We would talk for hours about progressive issues over beers or a fine glass of wine. I came to find out that Kurt knew just as much about politics as he did about wine. Kurt eventually would go on to write a column about wine for the local newspaper. It was also at that time that I became aware of our mutual love for the Chicago Cubs, which our fathers passed down to us.
When I began to consider running for Johnson County Supervisor in 2013, Kurt invited me out for dinner. He asked about my intentions and then shared with me his desire to run for the same office. Kurt was willing to work to help me get elected and in exchange, I would help him get elected two years later. Our plan worked out: we both became Johnson County Supervisors. I don't think I would have been elected without the support of Kurt and his vast network of friends.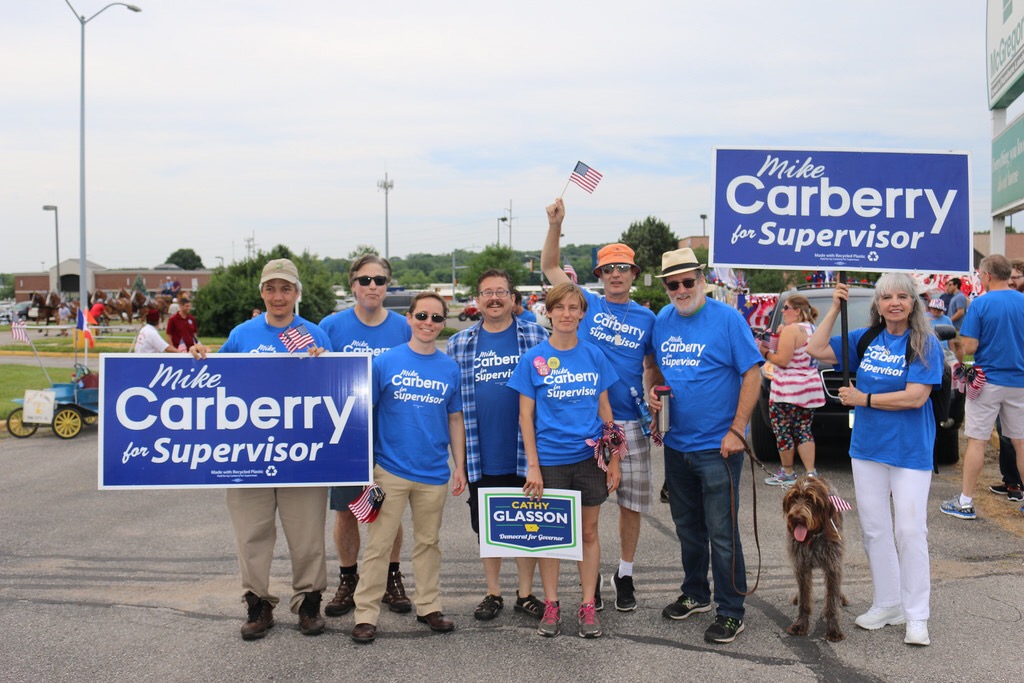 Kurt with his friend Tom Carsner: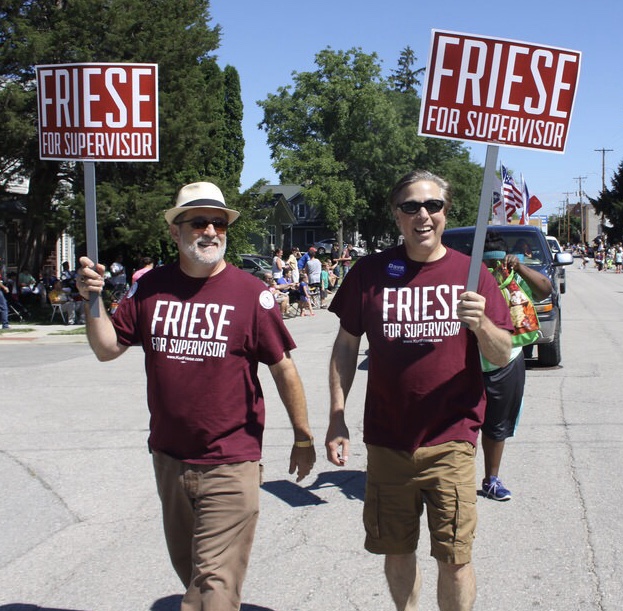 Kurt was selfless in helping others get elected. He even spent the last weekend of his life canvassing for Jodi Clemens, the Democratic candidate in Iowa House district 73.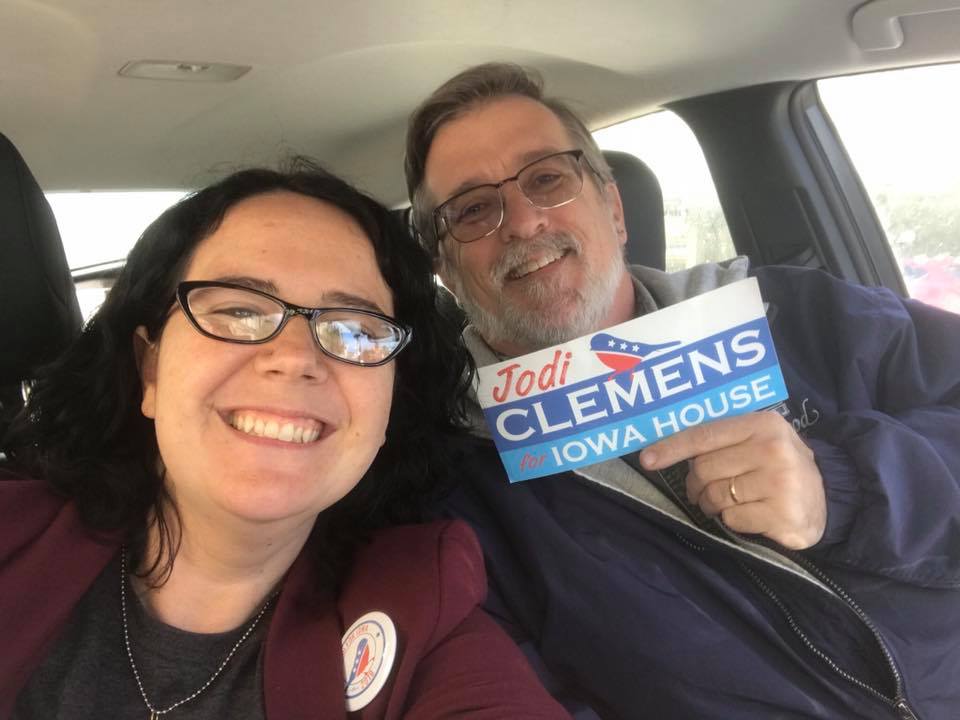 Kurt was also selfless in fighting for the causes he believed in. He shared his time, talent and treasure with campaigns and causes. He would donate money and time, or host a house party, or cook up a boatload of tasty grub. [Editor's note: Tom Jacobs took this picture of Kurt at the Johnson County Democrats' BBQ earlier this month. Kurt cooked all the meat for that event.]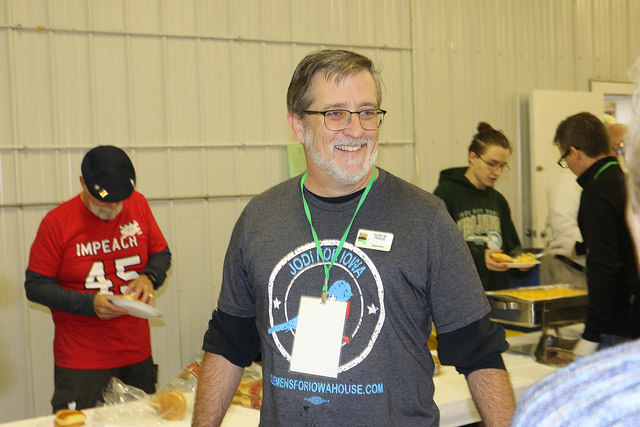 Kurt spent the last evening of his life at an Iowa City rally for transgender rights. Afterwards he went home to feed and walk his beloved dog Archie. He then got on social media to continue the fight, because that was what Kurt did and who he was.
There are a lot of ways to describe Kurt. I like to use the baseball analogy of the "5 tool player." A player who can hit for average and for power. A player that could also run, hit and throw. Kurt could and did it all. A man who was dedicated to his family, his dog, his friends, to fighting for justice, to progressive politics, to the fine food and drink, to his favorite sports team and to the arts.
You wanted Kurt in your corner. Kurt always did and said the right thing. Kurt was a true renaissance man. Kurt lived every day like it could be his last, because you never know what tomorrow may bring. It was a life well lived. As Henry David Thoreau would say, "Kurt lived deep and sucked the marrow out of life."
We can all learn from Kurt Friese. We should ask ourselves WWKD? What Would Kurt Do? Kurt loved acronyms, but he liked doing the correct thing even more. He would like you to live your life with passion and purpose. To fight like hell for the causes you believe in. He would like you to vote in every election and to get every single person you know to do the same. Kurt would also like you to vote like your life depended on that vote, because it does.
I will live the rest of my days thinking of Kurt and living a life that would make Kurt proud. You might try the same: it'd be a helluva way to live.
Thanks for being the person you were, Kurt. You truly were an inspiration to me and others. Goodbye my friend. I'll see you in Cubbie Heaven.
Top image: Mike Carberry with Kurt Friese. Photo by Tom Jacobs, used with permission. Tom Jacobs took the other pictures in this post too, except for the selfie with Jodi Clemens.
Kurt with his wife of many years, Kim McWane Friese, and their dog Archie: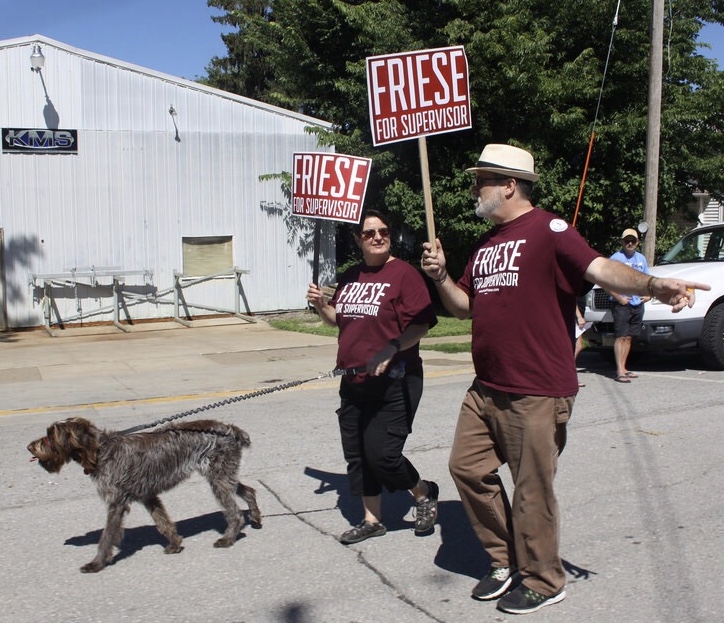 Kurt with Cathy Glasson, whom he supported in the Democratic primary for governor: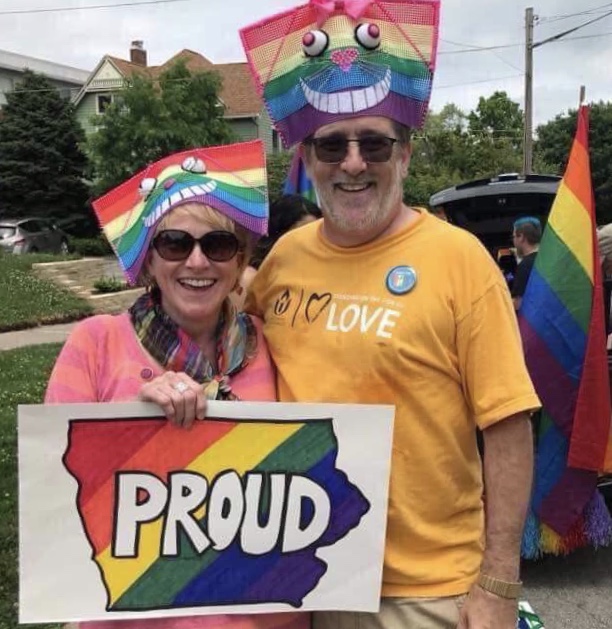 Kurt speaking at one of many progressive rallies he attended: