Jake Tornholm is a city council member in Williamsburg (Iowa County). -promoted by Laura Belin
Many of the current presidential candidates are talking about the issues that matter most to me, and I hear some of them saying the right things, but there is one who currently stands out in the field. One who has demonstrated and backed her talking points with detailed actionable plans.
That's why today I am proud to announce I'm supporting Elizabeth Warren for president.

As a city council member, educator, and parent, I've been looking for someone who will fight to support our public schools. Someone who will fight for affordable health care. Someone who knows how important resources like broadband internet are to small towns and rural areas, and someone who knows the daily struggles of working class families.
You have only to look through her detailed plans to understand she has a firm grasp on these issues, as well as the ability to adequately address them.
I have supported Elizabeth Warren ever since I heard her "You didn't build that on your own" speech several years ago. A speech that resonated with such truth and understanding.
It was then that I realized she was ready to stand up against corporate greed and fight for the ordinary people who do so much in our lives. I was therefore excited when Warren announced her candidacy, and watching her campaign over the last several months has only strengthened my support for her.
Elizabeth Warren has shown she has the energy, wit, and prowess to take on the most important issues and those with opposing views. She is clearly the best person for the job, and the woman we need as president. That's why I'll be caucusing for her on February 3.
Top photo of Elizabeth Warren by Emilene Leone, published with permission.
Photo of Jake Tornholm provided by the author and published with permission.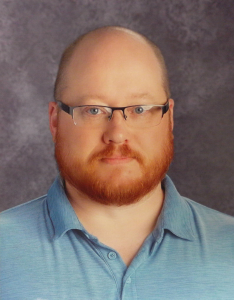 Editor's note: Bleeding Heartland welcomes guest posts related to the Iowa caucuses, including but not limited to candidate endorsements. Please read these guidelines and contact Laura Belin if you are interested in writing.