Sydney Devine reacts to the Iowa Senate Democratic caucus electing State Senator Nate Boulton as one of five assistant minority leaders last month. -promoted by Laura Belin
The Iowa Democratic Party has failed me. As a reliable Democratic voter who supports women's issues, why should I continue to be a Democrat? I remember when Nate Boulton suspended his campaign for governor when multiple women came forward, as published in the Des Moines Register, and shared stories of egregious sexual misconduct – reports verified by an eyewitness in one case.
There are so many passionate Democrats who can unite and engage progressives. We simply do not need Boulton, or harassers like him. But how does the party respond? They promote him to Senate leadership. How does the party not find someone to challenge him in the primary?

I am disappointed in every Democrat who voted for advancing Nate Boulton to leadership. The Iowa Democratic Party should be a party that advocates and supports women's issues and supports candidates who live these values. The next state party chair should advocate for the right of women to exist without being groped and sexualized against their will and support only candidates that live these values.
The future party chair should look for ways to ensure Democratic primaries are competitive, to ensure only deserving candidates have leadership opportunities within the party. The chair should also implement funding guidelines that prioritizes supporting candidates who do not carry verified and reported sexual abuse allegations.
My heart is with the lovely women who spoke up in 2018. I wish the Iowa Democratic Party had learned from the #MeToo movement, but my message to those women: know you have allies who will not forget you and will fight for you.
If the Iowa Democratic Party wants my vote and for me to engage my peers, the party must condemn Boulton's promotion.
Sydney Devine is a Grinnell College alum with a passion to see a more equitable society and bring that to reality in Des Moines. Desire to dismantle oppressive systems and promote the arts. Recognize that all issues are intersectional issues, from antitrust to antiracism, feminism to environmentalism. She made the dress in this picture, because making and fixing are rebellious acts in a capitalist society.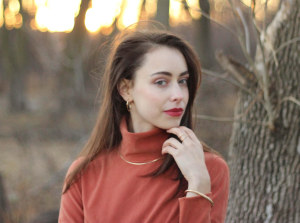 Top image: State Senator Nate Boulton at the Women's March near the Iowa state capitol on January 20, 2018. Photo by Phil Roeder available via Wikimedia Commons CC BY 2.0 .