Once you learn to recognize a native plant, you often start seeing it where you've never noticed it before. So it was for me with Toadshade (Trillium sessile), also known as Toad trillium or Sessile trillium. As far as I knew, I'd never seen it until Eileen Miller pointed it out on a recent visit to the Ledges State Park in Boone County. A few days ago, a neighbor's daughter asked me about a red flower in her back yard, and sure enough, a group of toadshade was blooming there. I'd never have expected to find it in Windsor Heights.
Toadshade isn't as stunning as some of its trillium relatives, like Snow trillium, but it's an attractive and distinctive plant. I've enclosed several pictures after the jump.
If you have a chance to visit a wooded area in Iowa soon, you are likely to see a variety of spring wildflowers. During the past week, I saw the first blossoms open on May apple (umbrella plant) and Virginia waterleaf. Several early spring wildflowers are mostly gone, but you might still find spring beauty, Virginia bluebells, or rue anemone. Several native plants that usually start blooming in April are still prevalent, such as sweet William (blue phlox), sweet cicely, littleleaf crowfoot or buttercup, violets, and Jack-in-the-pulpit. You're also likely to find some maroon flowers touching the ground if you peek under wild ginger leaves.
This post is also a mid-week open thread: all topics welcome.
For botanically correct descriptions of toadshade foliage and flowers, check the websites of the Lady Bird Johnson Wildflower Center at the University of Texas or the Friends of the Eloise Butler Wildflower Garden in Minnesota.
The leaves look mottled, like a natural camouflage pattern. The plants "grow best in somewhat moist soil in light shade or the dappled sun of the woodland before early summer," but don't be tempted to dig them up if you find them, because "They do not transplant well."
The petals are maroon, and even when toadshade is in full bloom, its flowers will appear mostly closed.
In this group, some of the plants are just budding, while others have flowered already.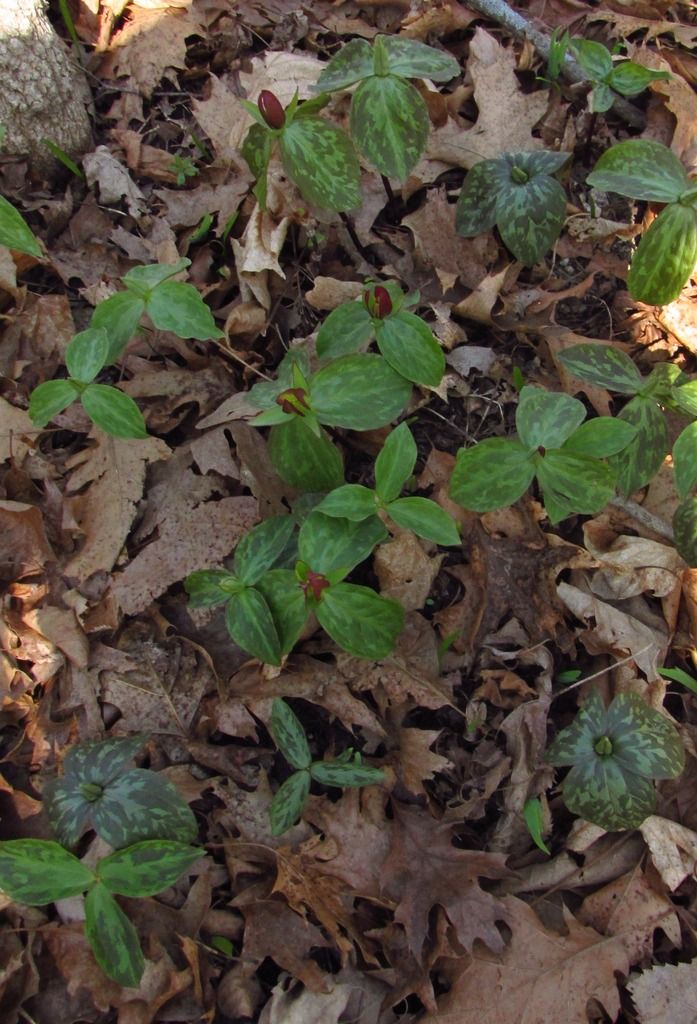 A closer look at toad trillium flowers: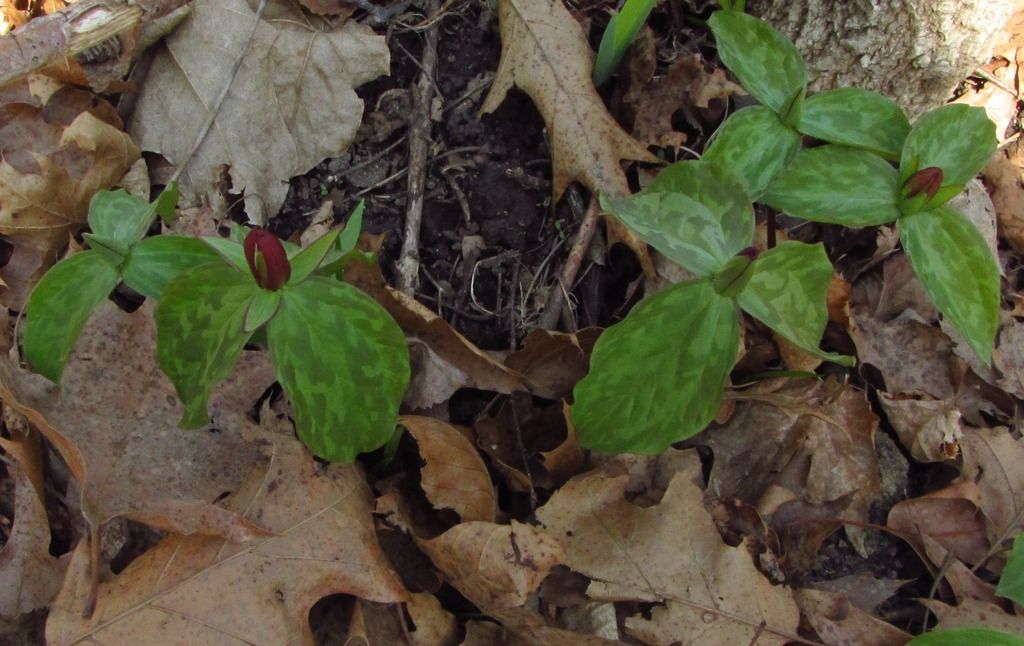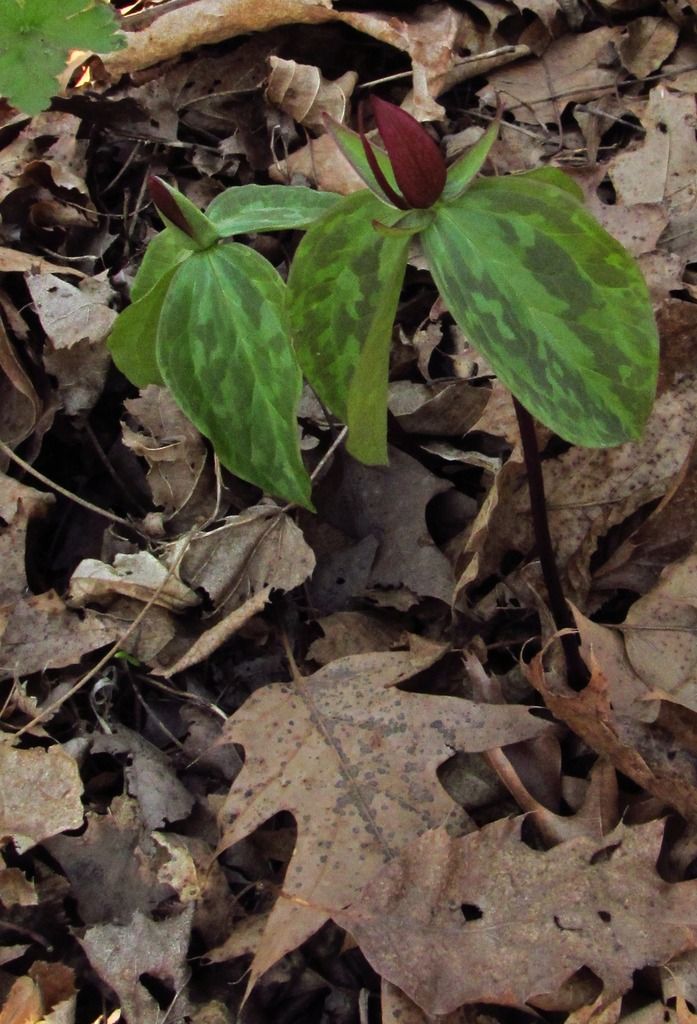 Here's the group of toadshades in my neighbor's yard. The small whitish flowers blooming are spring beauty. In front of the toadshades near the bottom of the photo, you can see foliage for Solomon's seal, which will bloom in early summer. Just behind the toadshades, you can see foliage for white snakeroot, which will bloom later during the summer.