After today's installment, Iowa wildflower Wednesday is signing off for the winter and will return sometime in March or April. All previous posts in the series are archived here. I often hear positive feedback about the wildflower diaries. To my surprise, one that struck a chord with lots of readers this year featured Poison hemlock and Wild parsnip, a pair of potentially harmful invasive plants.
Guest authors are welcome to contribute posts anytime at Bleeding Heartland. Please get in touch if you would like to be part of Iowa wildflower Wednesday during 2016. I'd be particularly grateful if some talented photographer could capture usable shots of "plants that got away" from me: Cardinal flower (Red Lobelia), Four O'Clock, Purple poppy mallow, or Common rose mallow. I never get any depth or definition on flowers with red or deep pink petals.
In keeping with a Bleeding Heartland tradition, I'm closing out this year's series with asters, some of which are among the latest-blooming fall wildflowers. Click through to see New England asters and Frost asters (I think) from 2012, 2013, and 2014.
According to Elizabeth Hill, the first plants you'll see after the jump are Heath aster (Symphyotrichum ericoides). I took those pictures in early October at the Grinnell College Conard Environmental Research Area. Elizabeth deserves a lot of credit for Iowa wildflower Wednesday's existence, because she inspired me to learn more about native plants.
Iowa naturalist and photographer Leland Searles identified the next plant featured today as a subspecies of Calico Aster called Symphiotrichum lateriflorum ssp. lateriflorum. They are growing near the bank of North Walnut Creek in Windsor Heights.
I have trouble distinguishing aster species with white ray flowers and yellow disk flowers, so a few mystery plants are pictured below too. They include some unidentified asters I found today just off the Windsor Heights bike trail, behind the Iowa Department of Natural Resources building on Hickman Road. Last weekend's snowfall finished off the last few flowering black-eyed Susans and brown-eyed Susans, but even now, a few asters are in full bloom.

For a detailed description of Heath aster, its favored habitats, and animals that feed on the species, check out the Illinois Wildflowers website. Here are a few views of the flowerheads: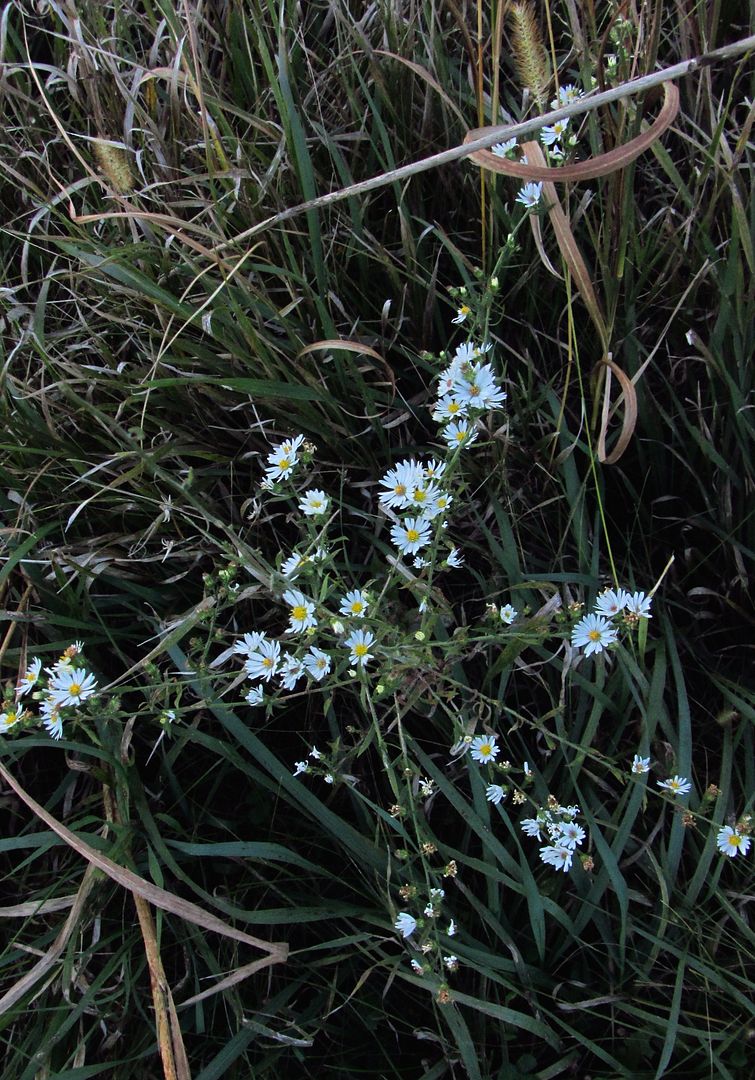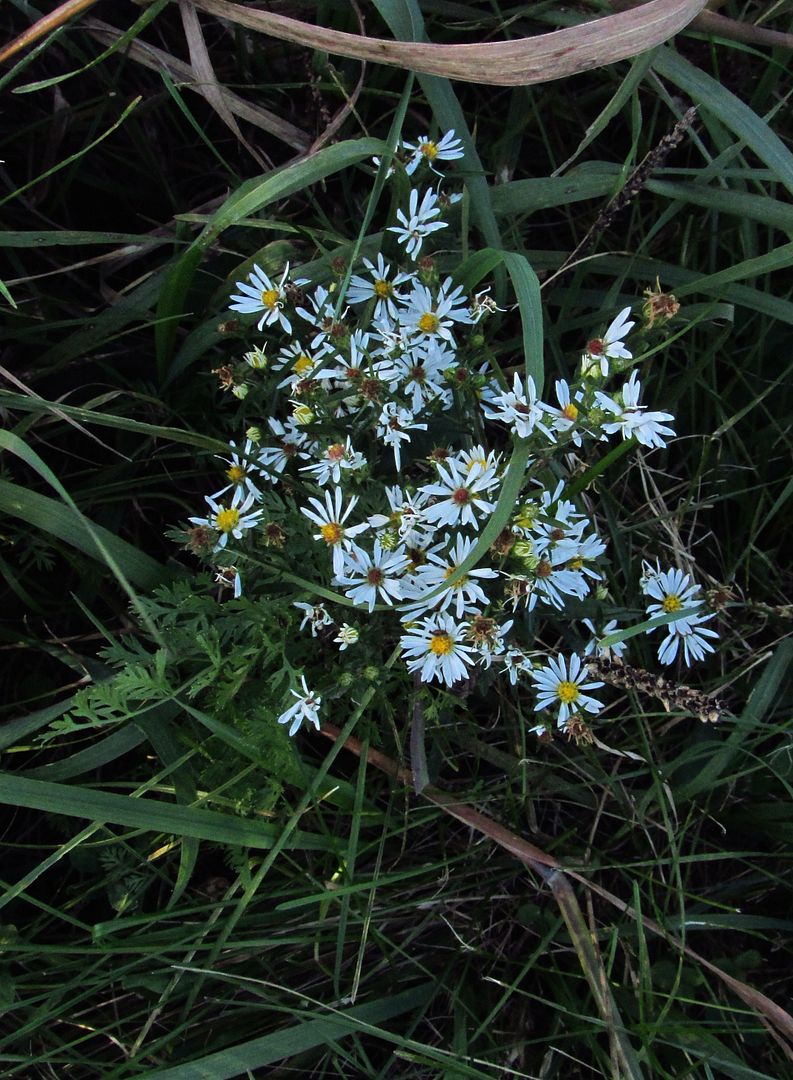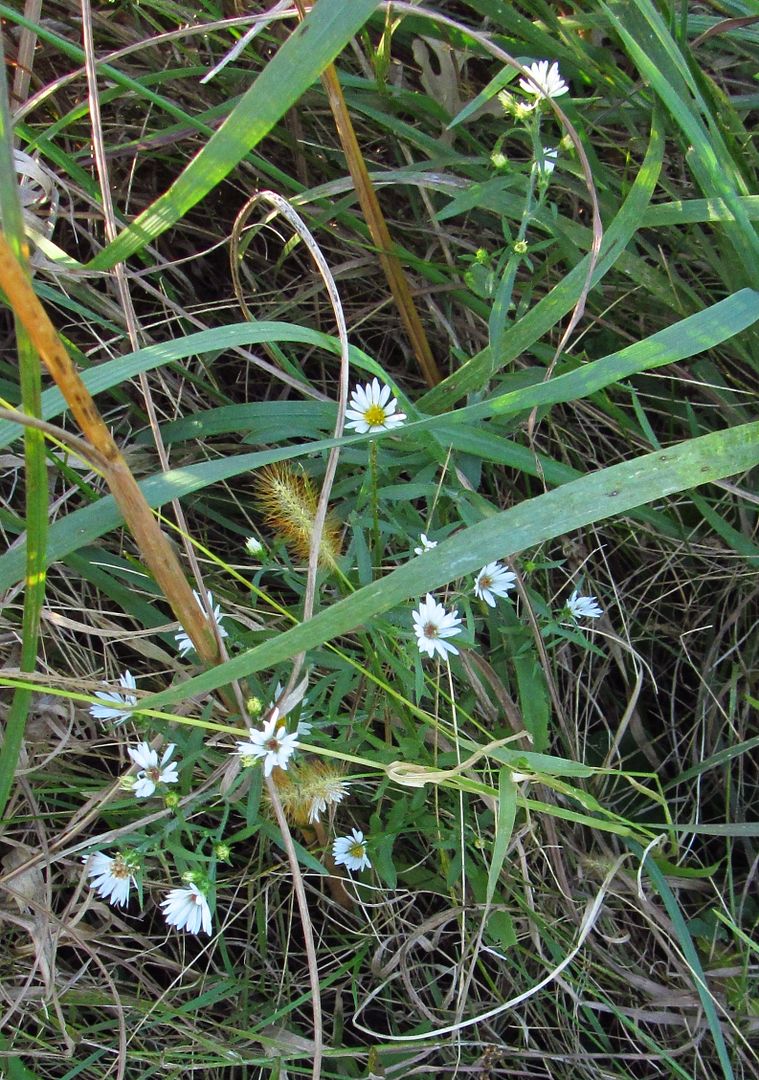 After I showed Leland Searles the next picture of an aster growing near North Walnut Creek, he told me it couldn't be heath aster, "because the leaves and flowers aren't fine enough, and the branching pattern isn't correct. [...] Calico Aster is possible in fairly open areas with moist soil, such as upper wetland margins." Upon further investigation, he determined it was the Calico aster subspecies Symphiotrichum lateriflorum ssp. lateriflorum, which "used to be [called] Small White Aster, S. vimineus. There has been a lot of revision of the asters by plant taxonomists, and it can be quite confusing."
According to Searles, telltale signs of Calico aster include: "Plant height 4-5 ft, tendency to arch, branching pattern, presence of very small leaves on the branches, narrow sharp-pointed leaves with few or no teeth, small flower clusters with bracts not spreading, short fine hair on stem, and habitat."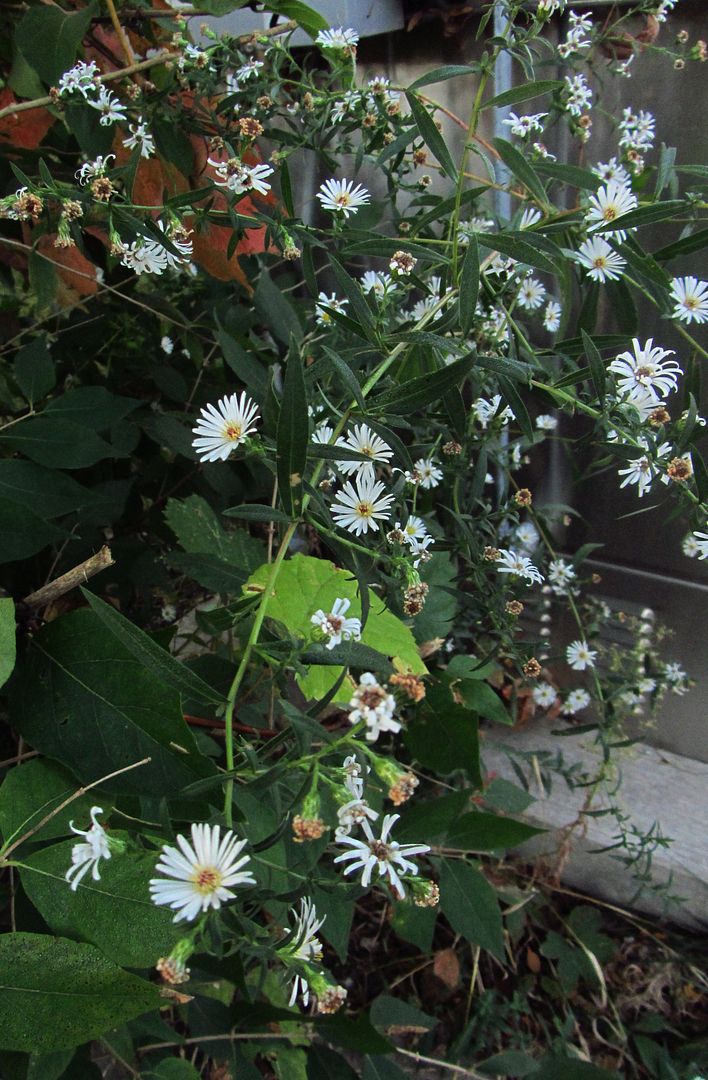 I took more pictures of the same plant in early November. The light's not ideal, and the flowerheads have gone to seed, but you can see those leaves and stems.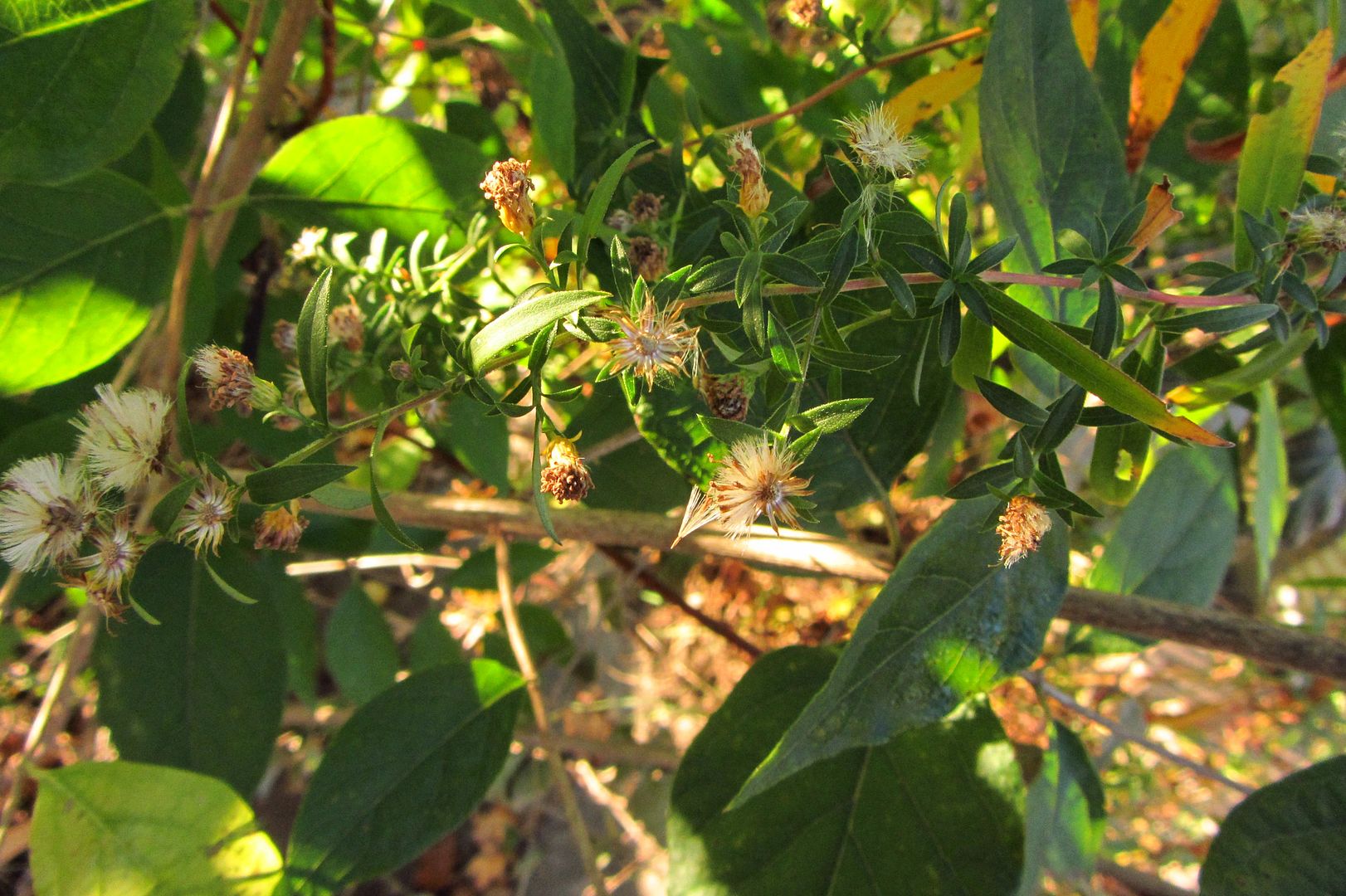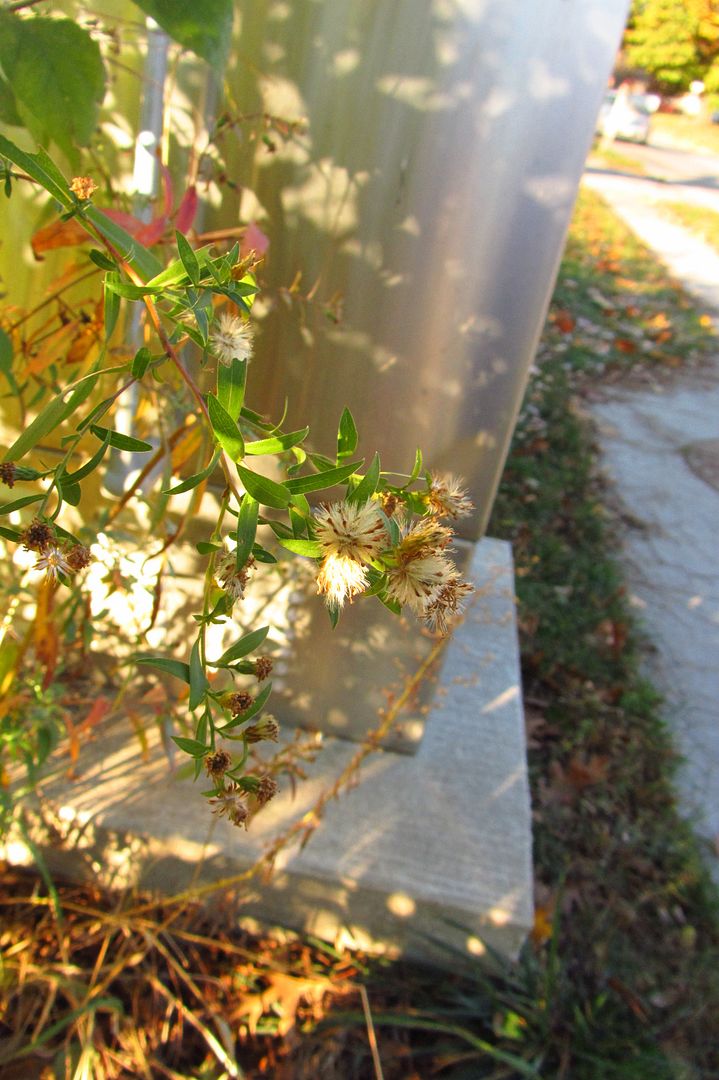 Unidentified aster, late summer in Windsor Heights:
Unidentified asters blooming in Windsor Heights on November 25: