Continuing a Bleeding Heartland tradition, I'm closing out the wildflower series with assorted pictures of asters, many of which bloom well into the Iowa autumn. Heath asters and calico asters were featured in last year's final wildflowers post, New England aster the year before. I included a few more views of that colorful plant today, along with pictures of a white and yellow species commonly known as Frost aster, Hairy white oldfield aster, or Awl aster (Symphyotrichum pilosum). The plant is native to most of North America east of the Rocky Mountains.
Other members of this family you may find blooming across Iowa in the fall include flat-topped aster, blue wood or heart-leaved aster, and sky blue aster.
Happy Thanksgiving to all. Iowa wildflower Wednesday will return in the spring. Click here for the full archive (five years of posts).
People sometimes ask when I'm going to run out of native plants for this series. The answer is not for a very long time. I already have a list of about three dozen species I hope to cover in 2017. Most have not been featured before on Bleeding Heartland, because I never caught them at the peak blooming time, or wasn't happy with my photographs, or ran out of Wednesdays in the appropriate season. Look for several posts by guest authors next year as well. I'm actively seeking volunteers to capture a few deep pink or red flowers that tax my limited photography skills, such as the purple poppy mallow, cardinal flower (red lobelia), and wild four o'clock.

In early September, New England asters were just starting to bloom on this Dallas County restored prairie. The ox-eye to the left was already past its prime.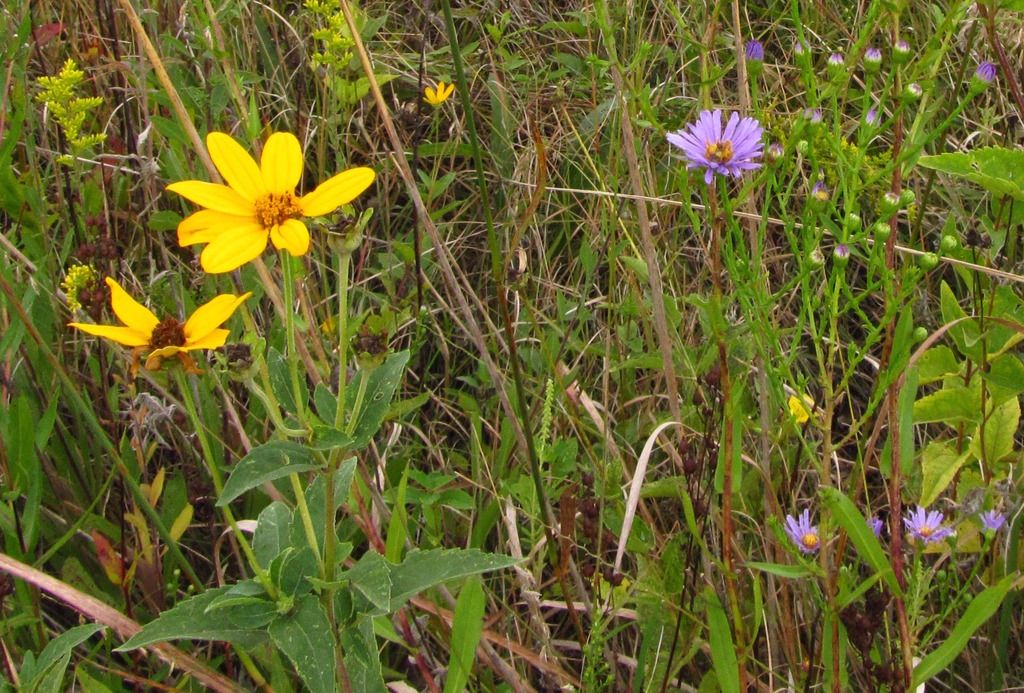 This plant's flowers are often light purple, as in today's top photo and this shot of many New England asters surrounding some prairie blazing star:
Other New England aster flowers are bright pink: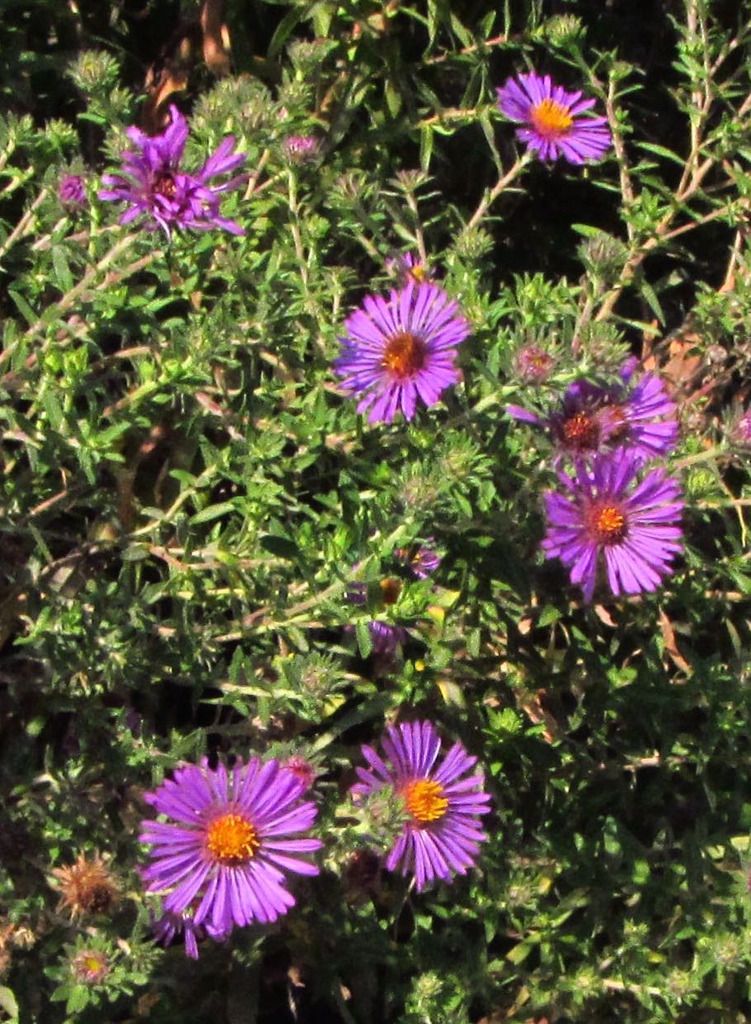 Many asters have white ray flowers and yellow disk flowers. I have trouble telling them apart. John Pearson of the Iowa Department of Natural Resources identified the plants below as frost aster or hairy aster because of the long branches and hairy stems. For detailed descriptions of this species, check out the Illinois Wildflowers and Minnesota Wildflowers sites.
Here's a closer look at those hairy stems. On some plants, they look "woody."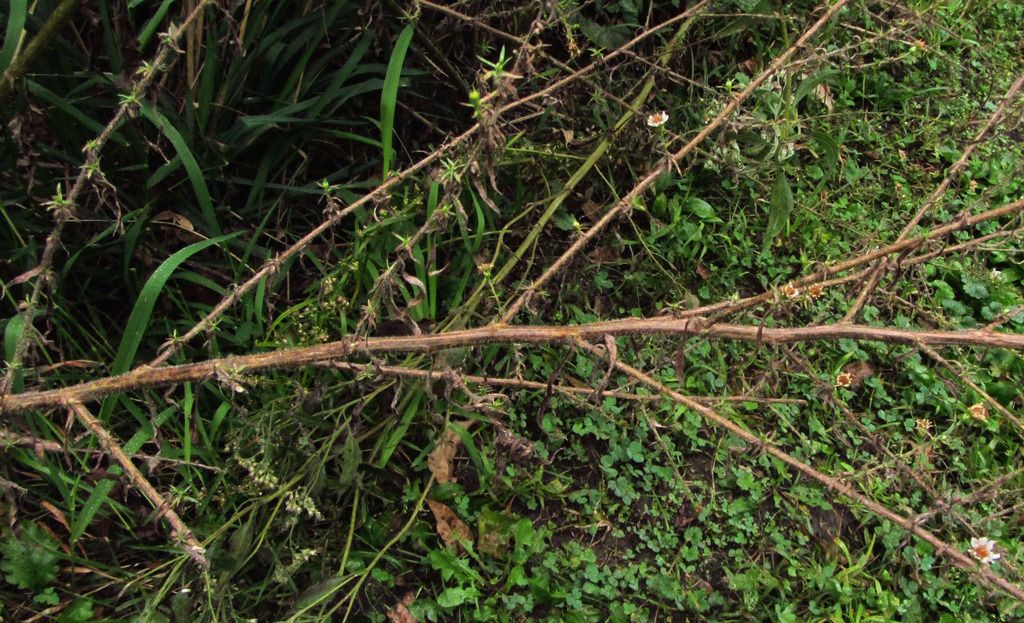 Here are some long branches.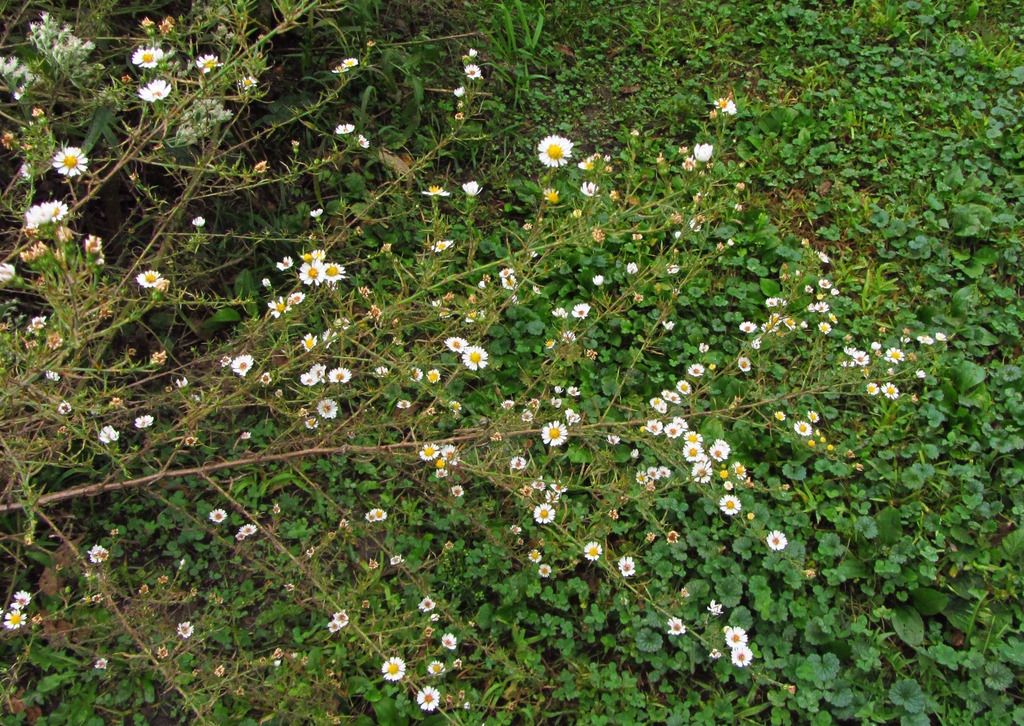 Closer views of frost aster flowers. I haven't seen any blooming lately, but some years they are still flowering after the first snowfall in Iowa.