Today's featured plant was a new addition to my "life list" during a recent visit to Tipton Prairie in Greene County. Yellow star grass (Hypoxis hirsuta), sometimes known as common goldstar, is native to most of North America east of the Rocky Mountains. I'd seen pictures of the small yellow flowers in books and on the Iowa Wildflower Report Facebook group, but I don't think I had ever seen one in person until one of my companions called me over to a slope near the highest point of the four-acre prairie.

According to the website of the Lady Bird Johnson Wildflower Center at the University of Texas, "This small plant can easily be confused with a grass unless its distinctive flower is seen."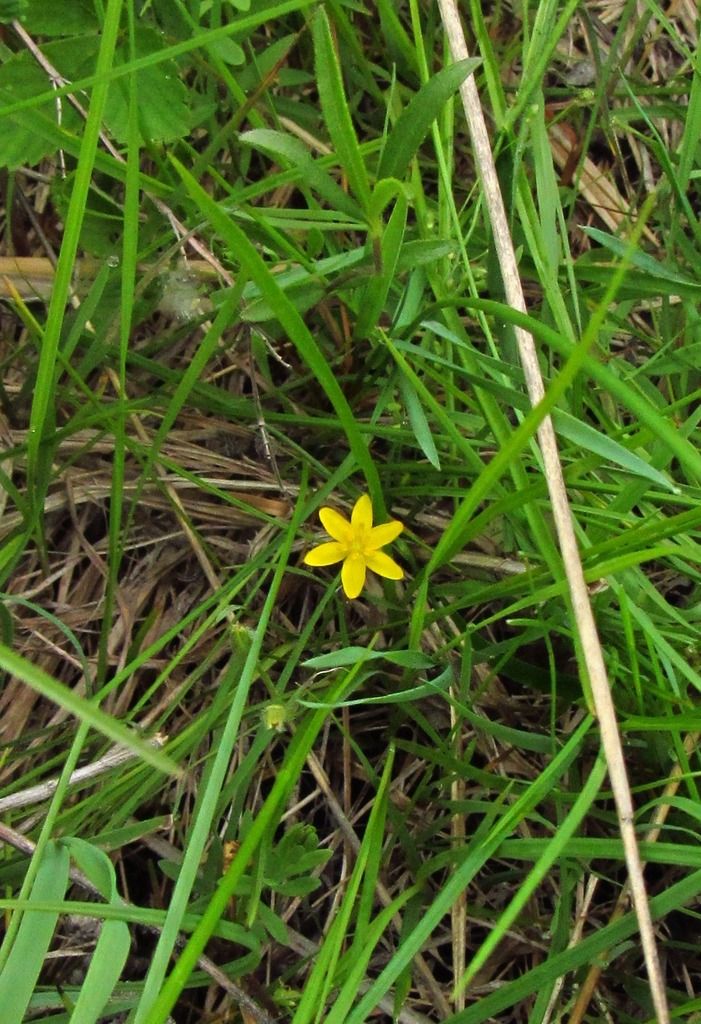 The Minnesota Wildflowers site notes,
Yellow Star-grass is easily overlooked until you have discovered them once, then they become an anticipated sign of spring. They can do well in a sunny dry garden spot but do not compete well with larger plants if that is what you must have. Makes for a delightful specimen in some protected garden corner where more aggressive species are kept at bay.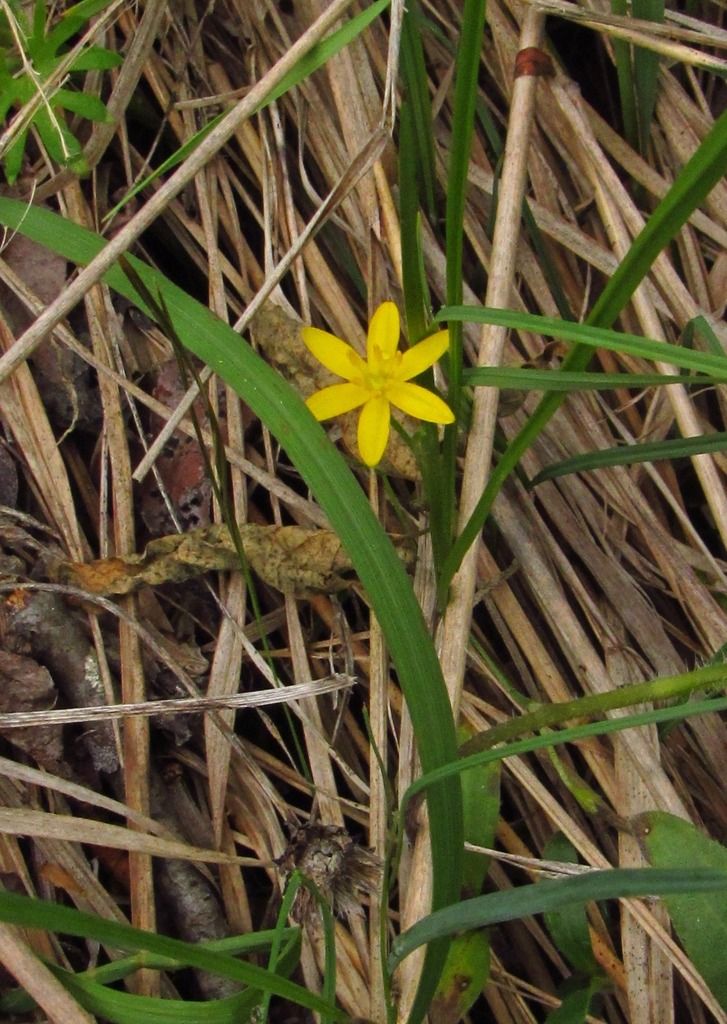 The Illinois Wildflowers says of this plant,
Habitats include prairies, hill prairies, edges of bluffs, savannas, open woodlands and paths through woodlands, fens, sandstone glades, abandoned fields, and lawns. […]

This dainty wildflower is like a miniature jewel when it is in bloom. It is rarely more than 6″ in height. No other native wildflower within the state closely resembles it, making identification relatively easy.
I believe the foliage near the top of the frame, with smaller leaves, is lead plant. (CORRECTION: Bleeding Heartland reader PrairieFan thinks it is bastard toadflax. There was a lot of that on this prairie.) Above and below the yellow star grass, you can see basal leaves of alumroot.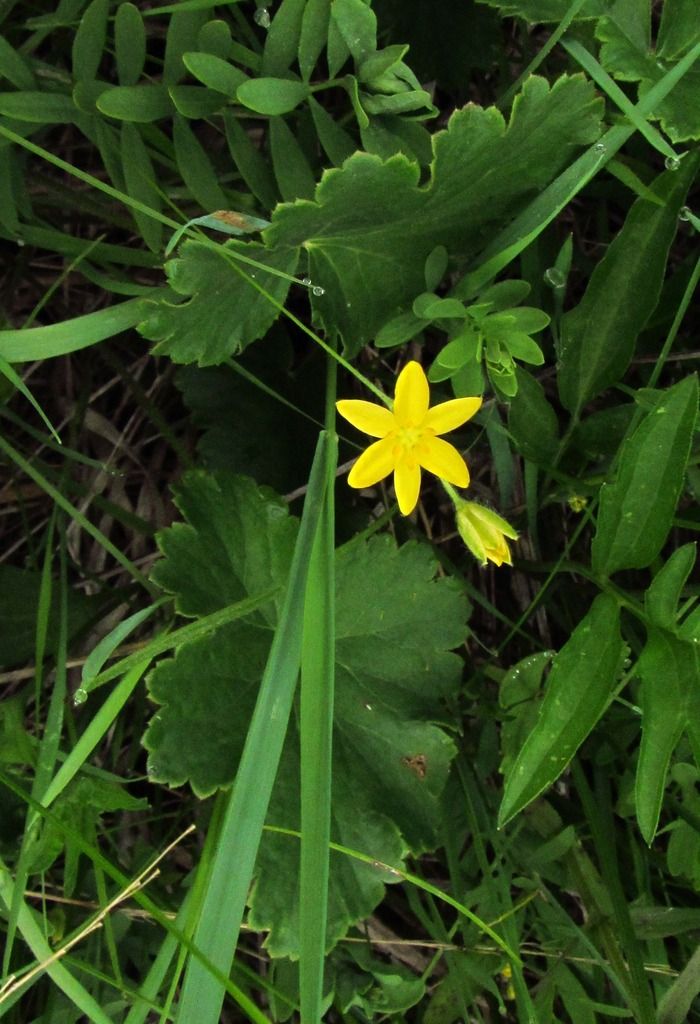 Another yellow star grass flower, growing near the distinctive basal leaves of alumroot.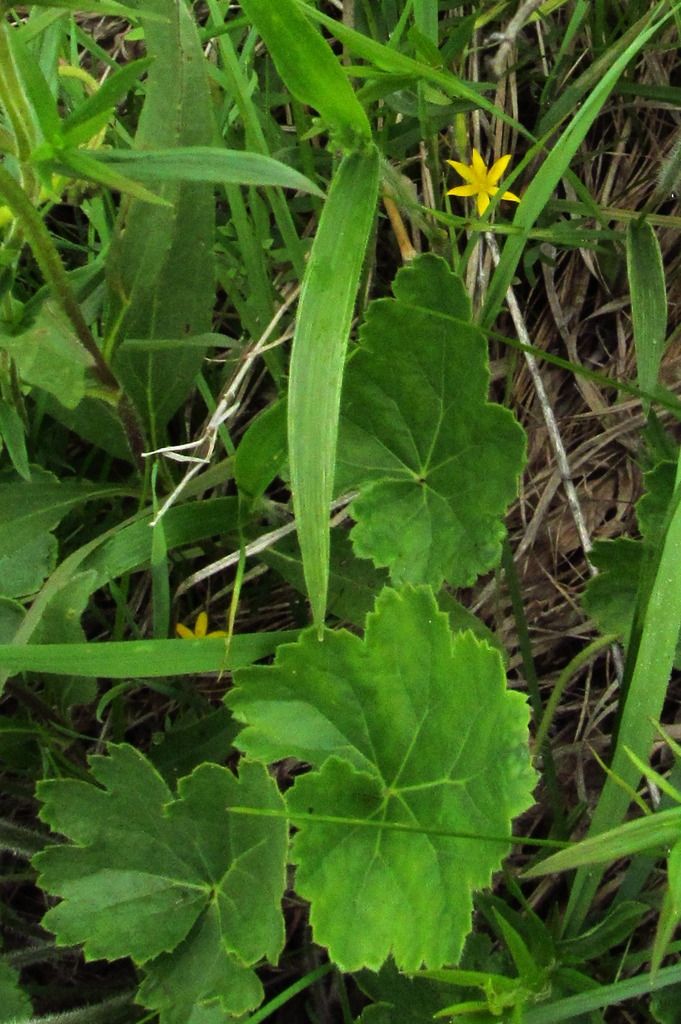 Because yellow star grass is unobtrusive, I wanted to capture some pictures of it hiding among other prairie grasses and flowers.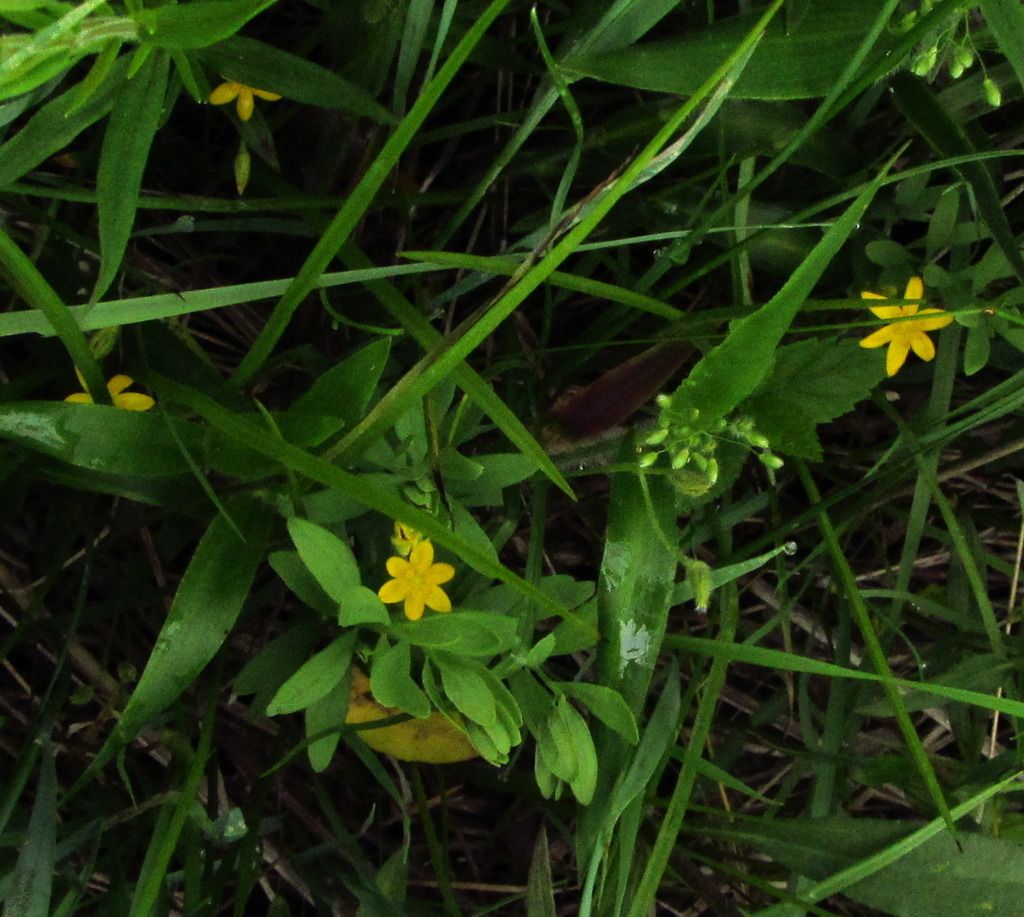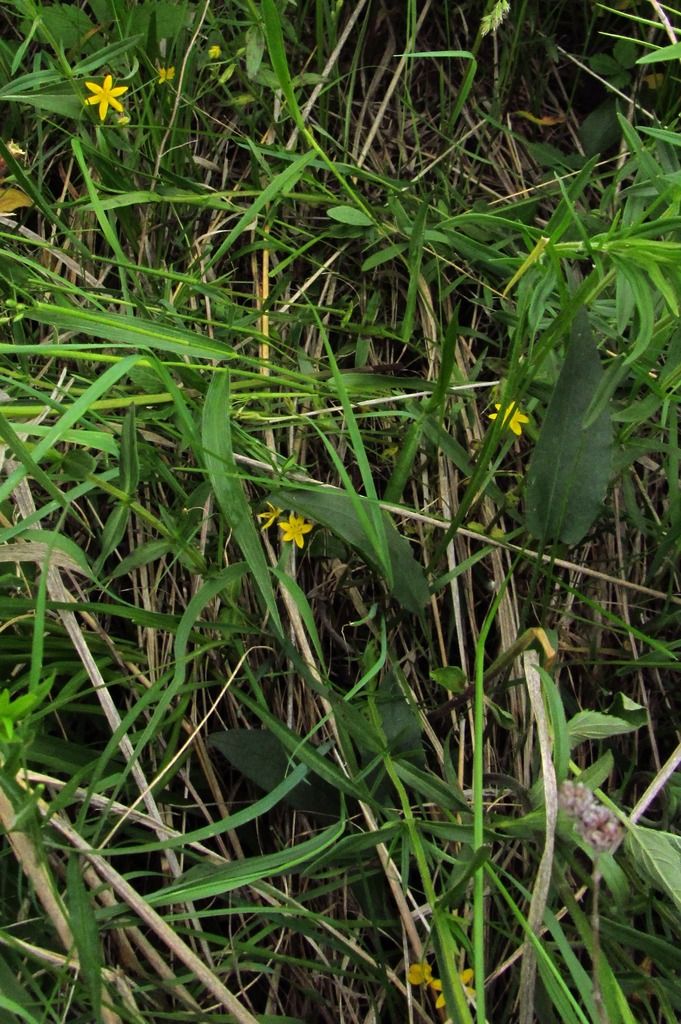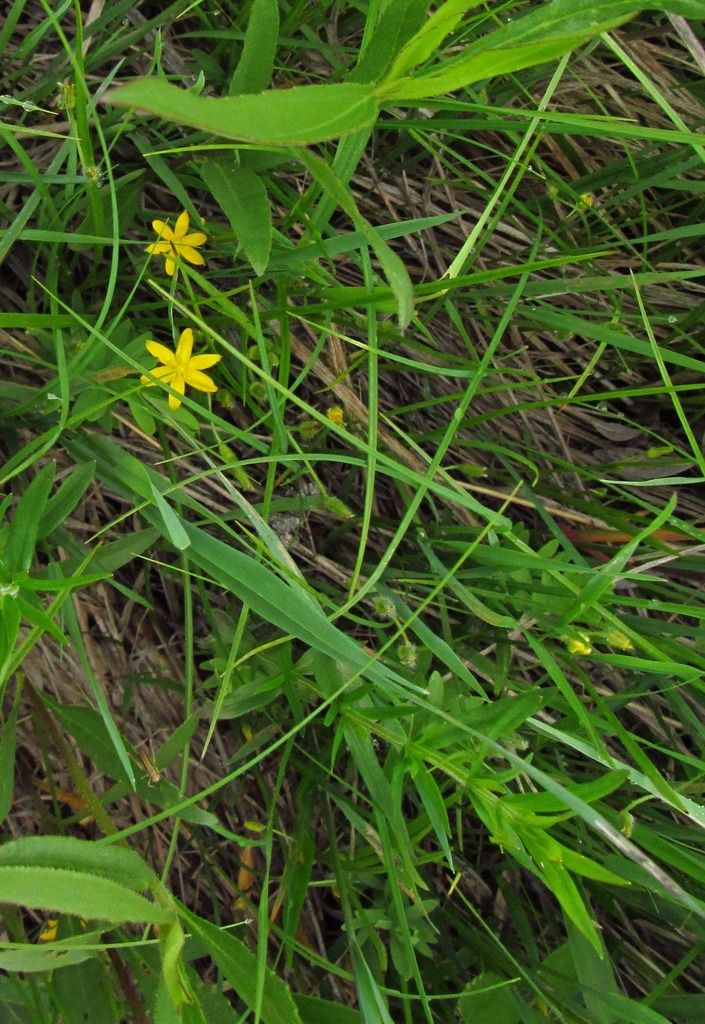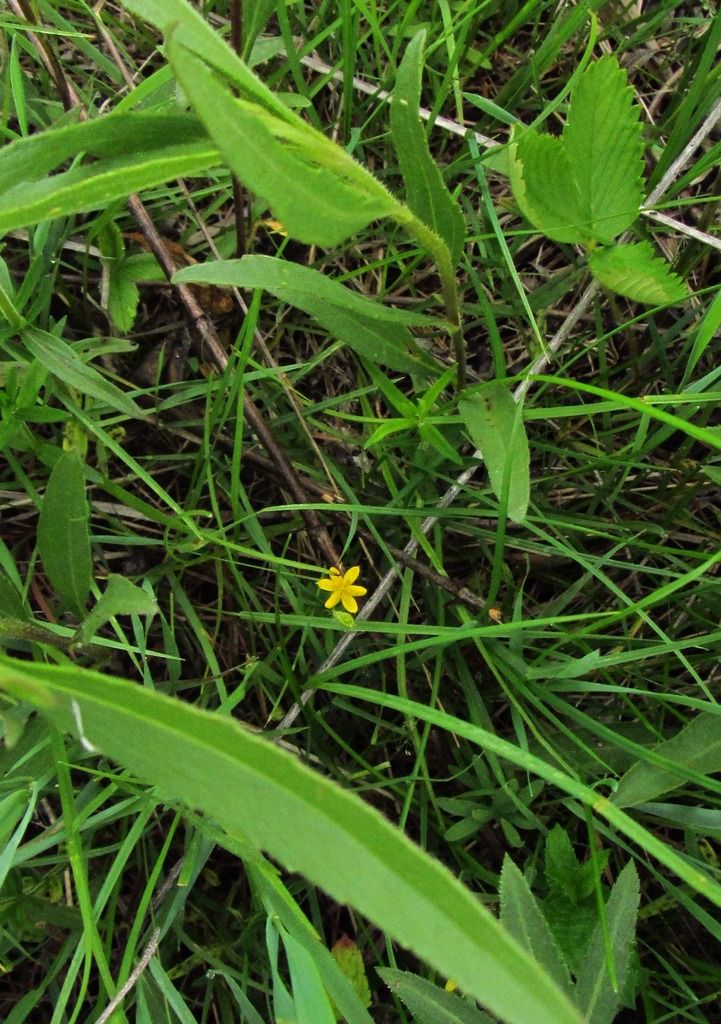 Prairie phlox steals the show.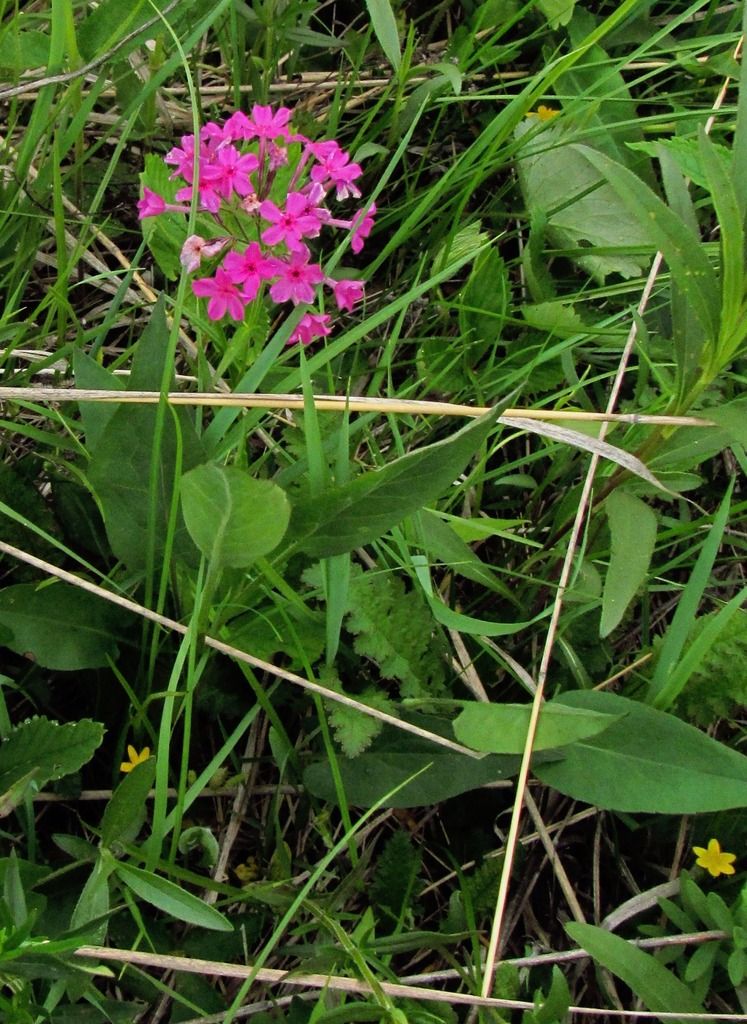 Even though the prairie phlox flowers are just starting to open, they are more showy than the yellow star grass flower.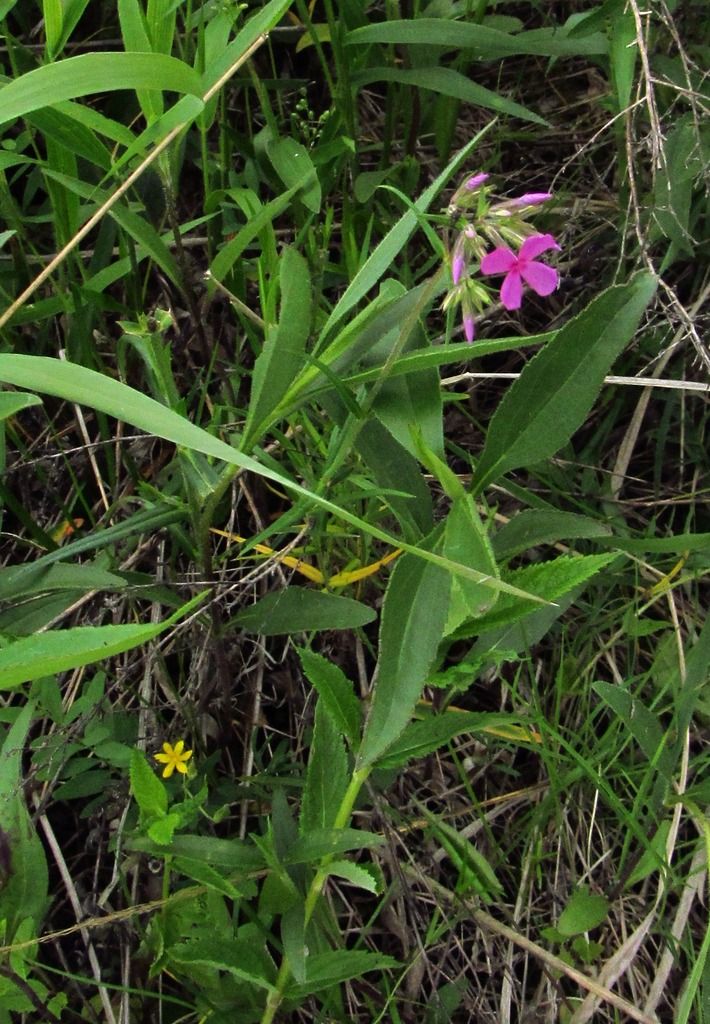 You can see Golden Alexanders flowers from a long way off on the prairie, but I didn't notice the yellow star grass until I was almost right on top of it.