Across the country, Republicans have tried to win elections by limiting opportunities for Democratic-leaning constituencies to vote. Governor Kim Reynolds stuck to the playbook yesterday when she scheduled the special election in Iowa Senate district 30 for March 19, the only Tuesday during the University of Northern Iowa's spring break.

Normally, governors are required to give at least 40 days' notice of a special election to fill a seat in the Iowa House or Senate. But because this vacancy arose during the legislative session, state law says "the governor shall order such special election at the earliest practical time, giving at least eighteen days' notice." Reynolds could have set the vote for March 12, but she picked the following Tuesday.
Democrats have a slight voter registration advantage in Senate district 30, which covers Cedar Falls and part of Waterloo (see map enclosed below). Thousands of the district's residents are UNI students or faculty or staff, many of whom likely plan to be out of town the week of March 19.
As some Democrats noted yesterday, State Senator Jeff Danielson could have prevented this outcome by waiting a few weeks to announce his resignation. A vocal critic of Democratic campaign and messaging strategies, Danielson has been on the outs with many in his caucus for years. He lost his position as Senate president pro-tem following the 2012 election, when he ran his own re-election bid rather than relying on advertising and direct mail controlled and financed by the Senate Majority Fund.
Black Hawk County Auditor Grant Veeder posted a timeline for the special election yesterday.
February 23: Democratic nominating convention
February 25: Republican nominating convention
March 5: Candidate filing deadline
March 8: Deadline for physical vote-by-mail absentee ballot request forms to be in Election Office by 5:00 PM
March 11: Absentee (early) balloting begins at Black Hawk County Courthouse
March 16: Courthouse open on Saturday for early voting
March 18: Last day to vote early at Courthouse
March 19: Election Day. Polls open 7:00 AM - 9:00 PM
March 21: Canvass by Board of Supervisors to certify election results
Democrats anticipated Reynolds would try to suppress voting by UNI stakeholders and will organize an early voting drive on campus before spring break begins. The College and Young Democrats of Iowa denounced what it called a "shameful" tactic, and Iowa Democratic Party state chair Troy Price said in a written statement on February 18,
"Kim Reynolds and the Iowa GOP are so desperate to increase their rule in the legislature that they've decided to try and silence the voices of students. This is a new low for Governor Reynolds and it's embarrassing.

She's betting that UNI students won't vote. We're going to make sure she loses that bet."
The presumed Republican candidate will be former State Representative Walt Rogers, though he has not formally announced his campaign. At least four Democrats are competing for the nomination: Eric Giddens, Amy Petersen, Tom Ralston, and Sasha Wohlpart.
Depending on the outcome of this election, Republicans will have either a 32-18 or a 33-17 Iowa Senate majority.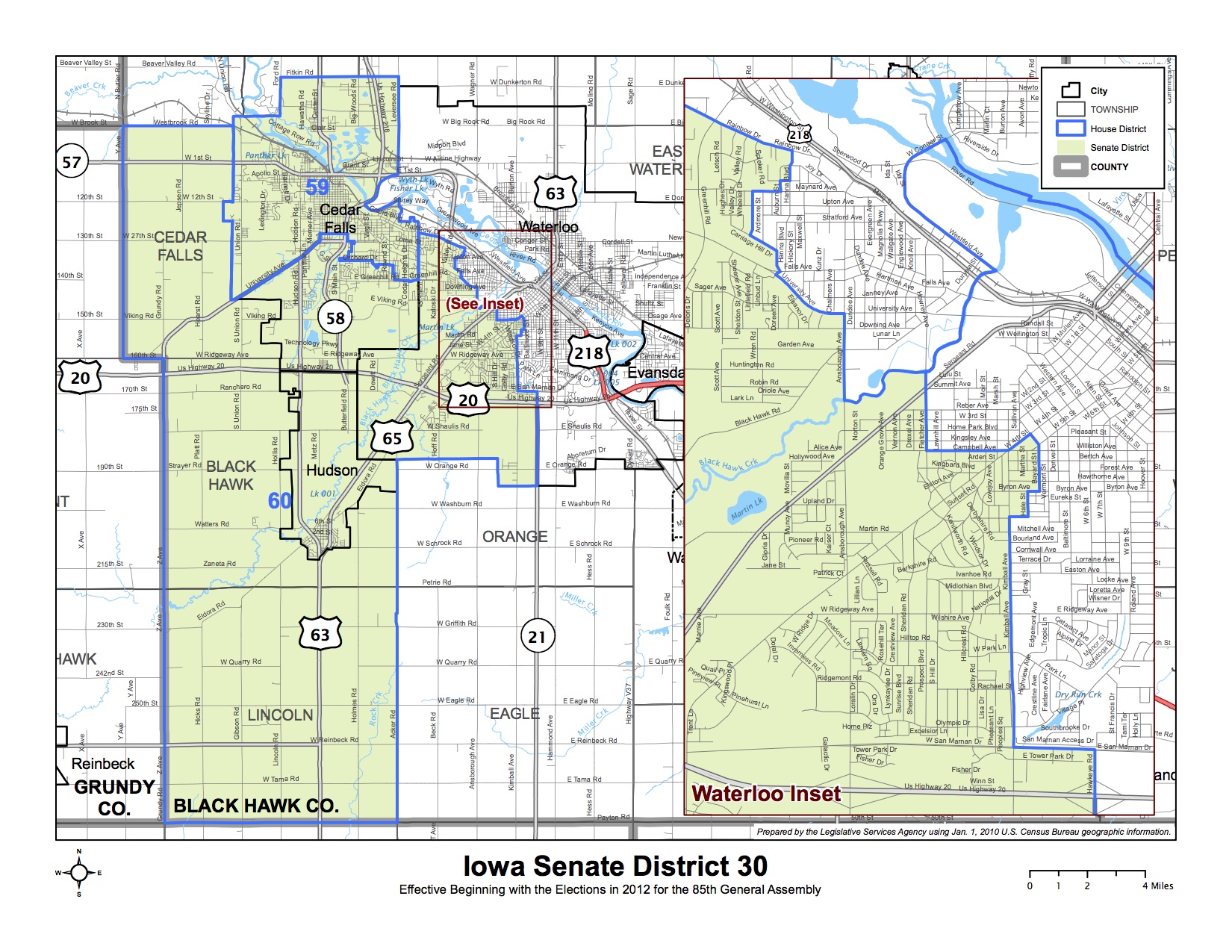 Top image: Screen shot of Governor Kim Reynolds delivering the Condition of the State address in January 2019.