Emilene Leone is a photographer who lives in the Quad Cities. -promoted by Laura Belin
Like many regions in Iowa, Davenport has experienced intense flooding this spring. We are no strangers to floods here, and much of our riverfront has been planned with the idea that floods will be a regular occurrence.
However, the flooding has been particularly intense this year, and as the Mississippi River has continued to rise, a break occurred in the temporary levee on Tuesday, April 30. At about 3:30 in the afternoon, floodwaters began to suddenly rush into the east side of downtown Davenport. With little warning, cars were quickly submerged and residences and businesses were forced to evacuate.
I took my camera downtown on May 1 to capture some images of the flooded streets and attempts by city staff and volunteers to protect the businesses and organizations in the Bucktown neighborhood from encroaching floodwaters.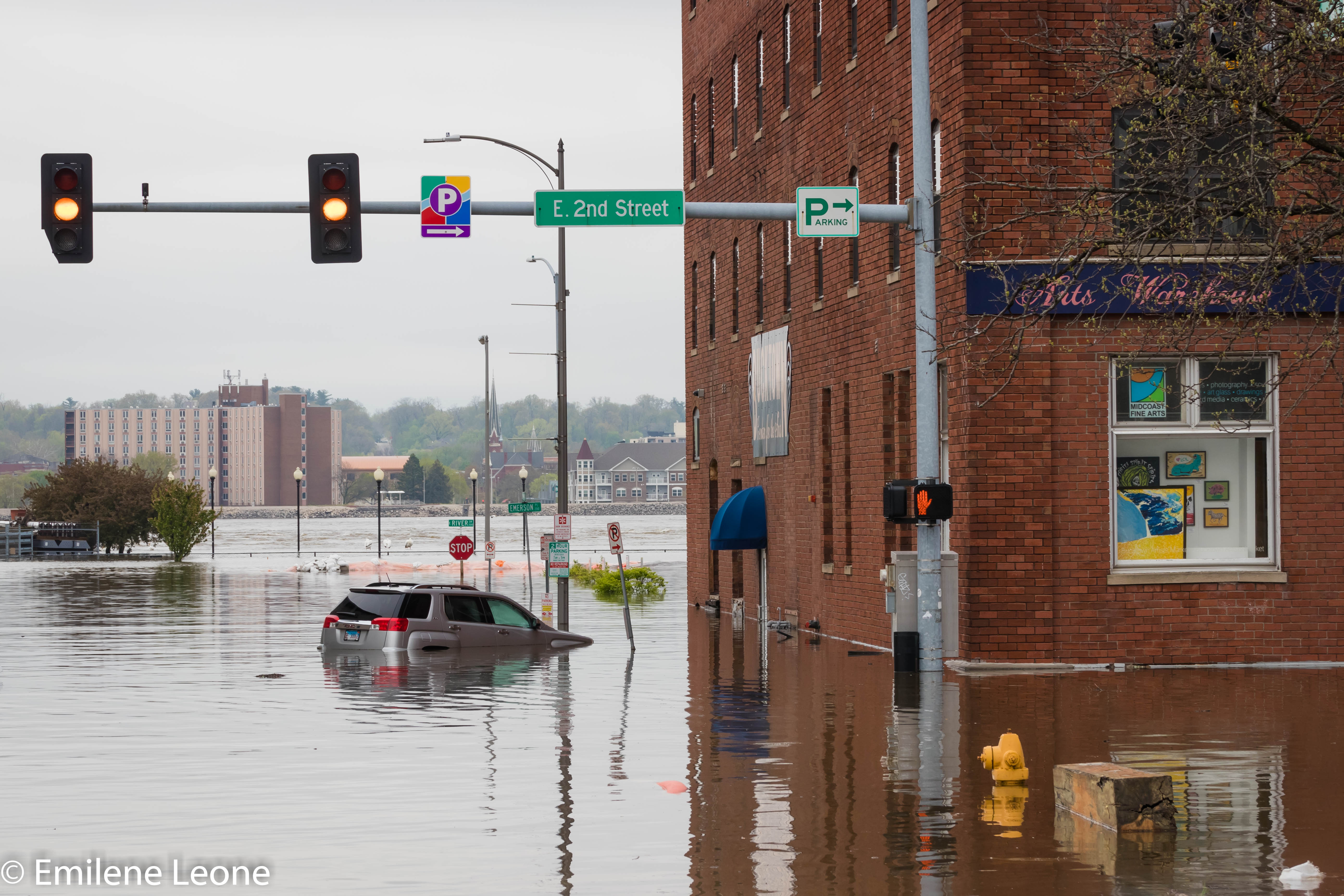 The break in the temporary levee happened too quickly for many car owners to move their cars.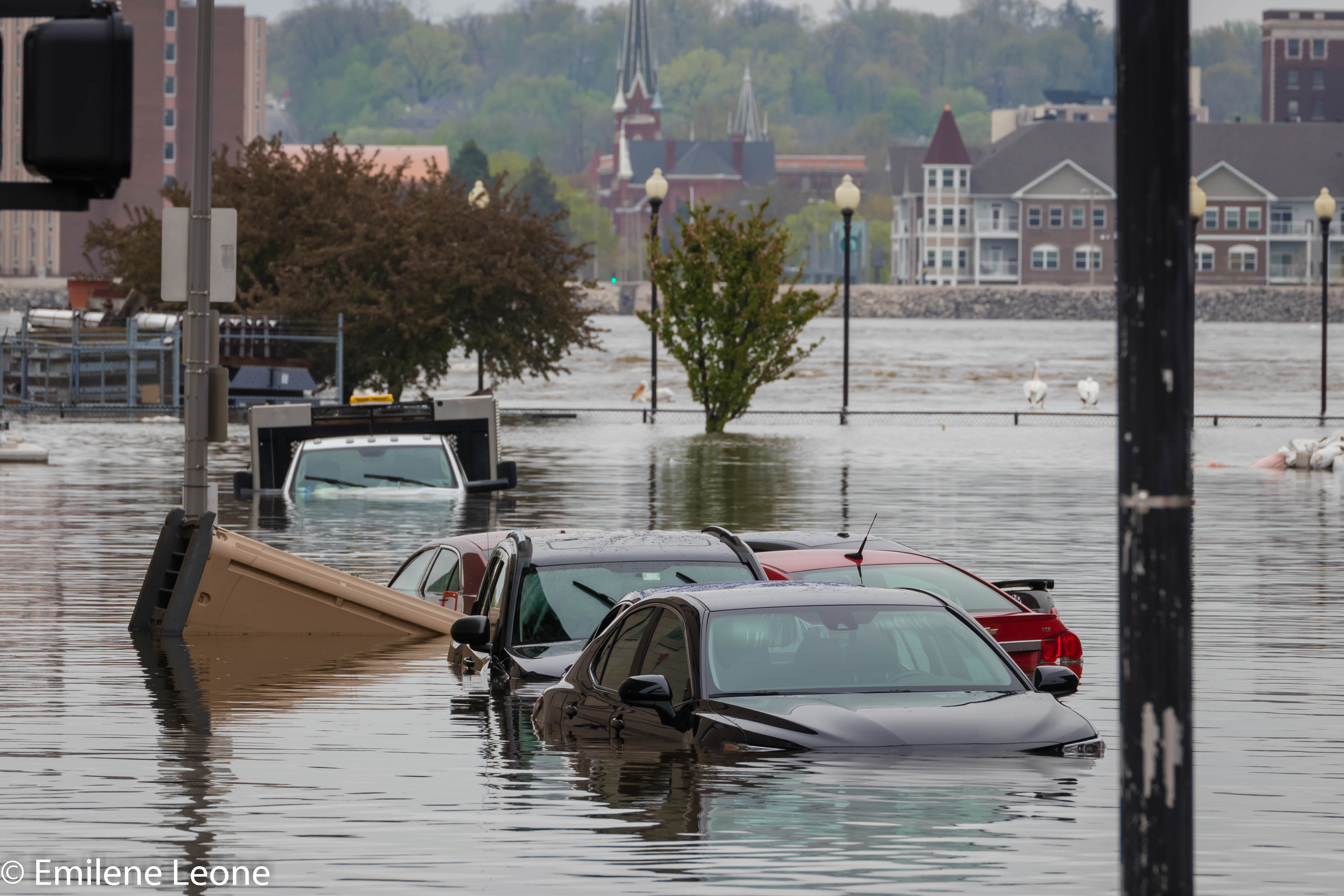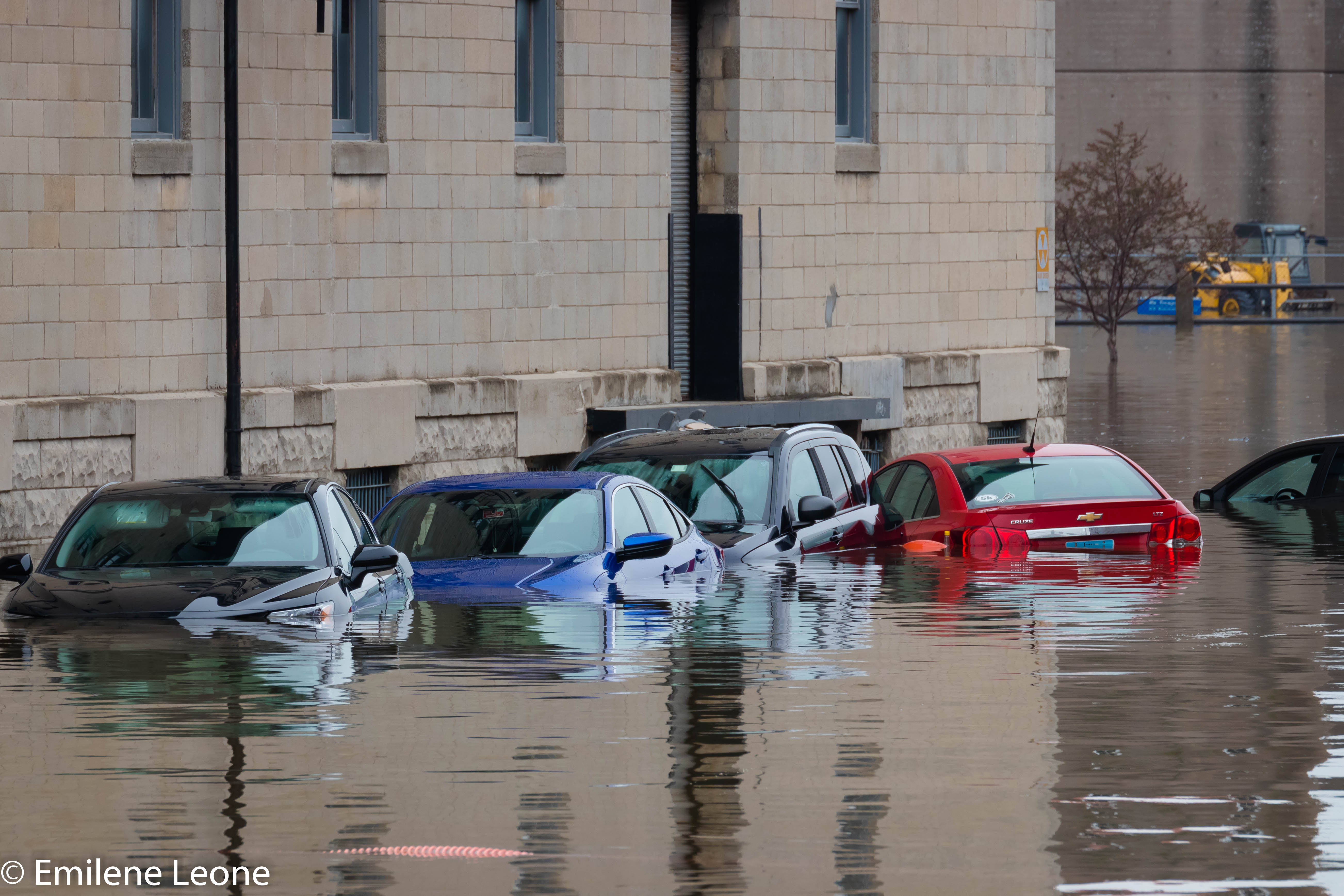 The affected neighborhood is mainly a business district, with some residential units. It is an area of the downtown that has seen an influx of new retailers and businesses in recent years, and is home to the Bucktown Center for the Arts.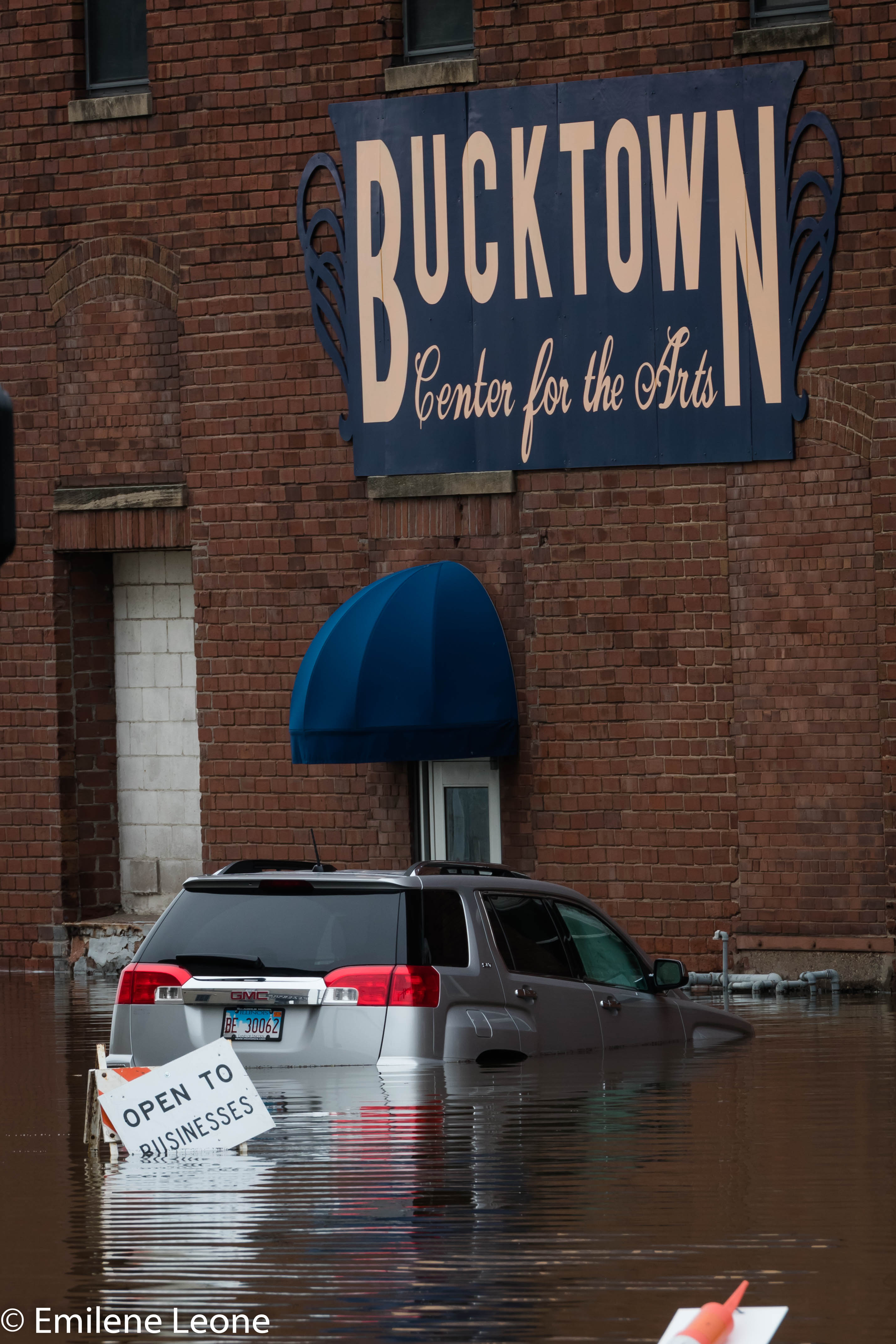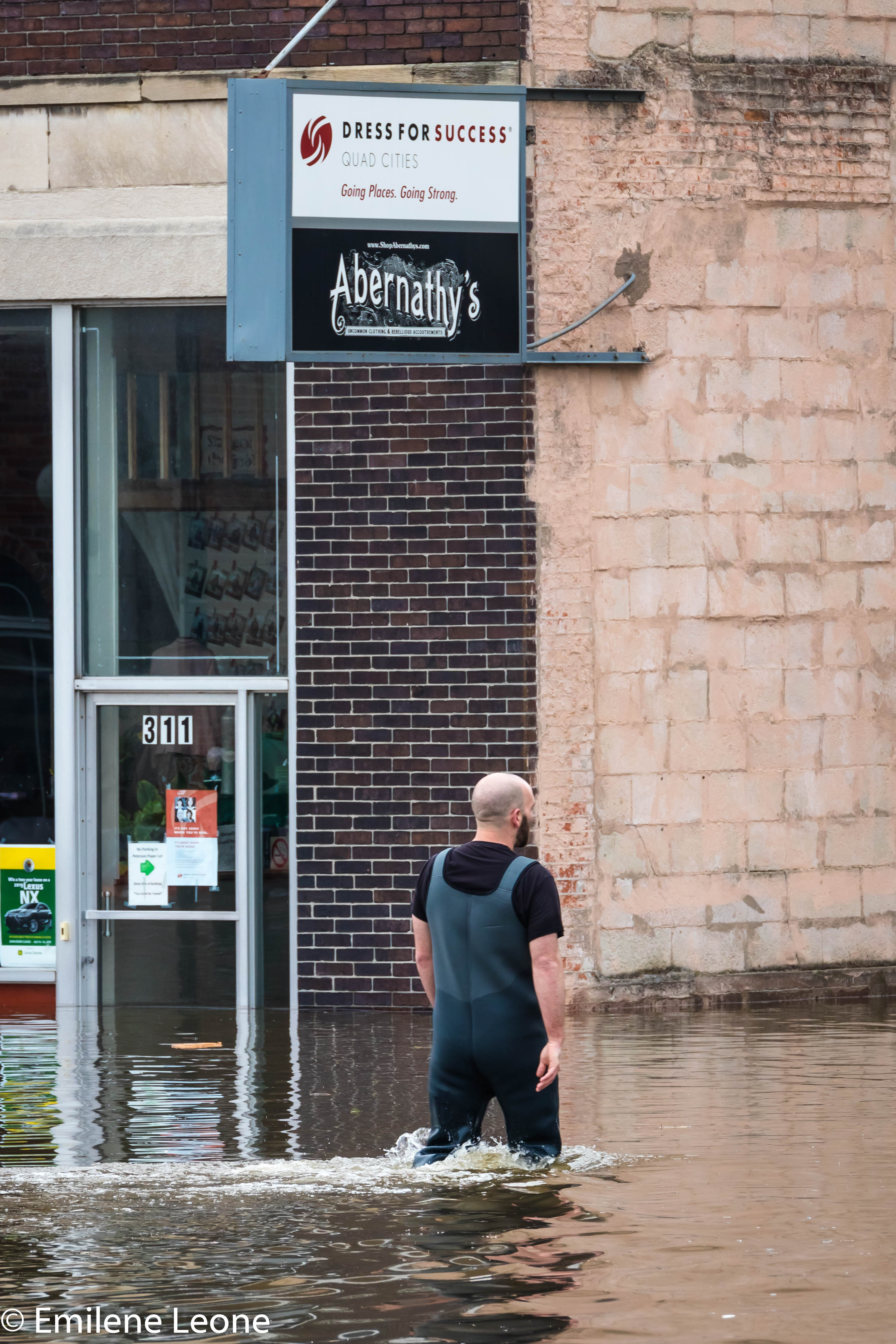 The waters are cold, and citizens have been braving them by foot and boat, in efforts to sandbag and protect buildings from further damage.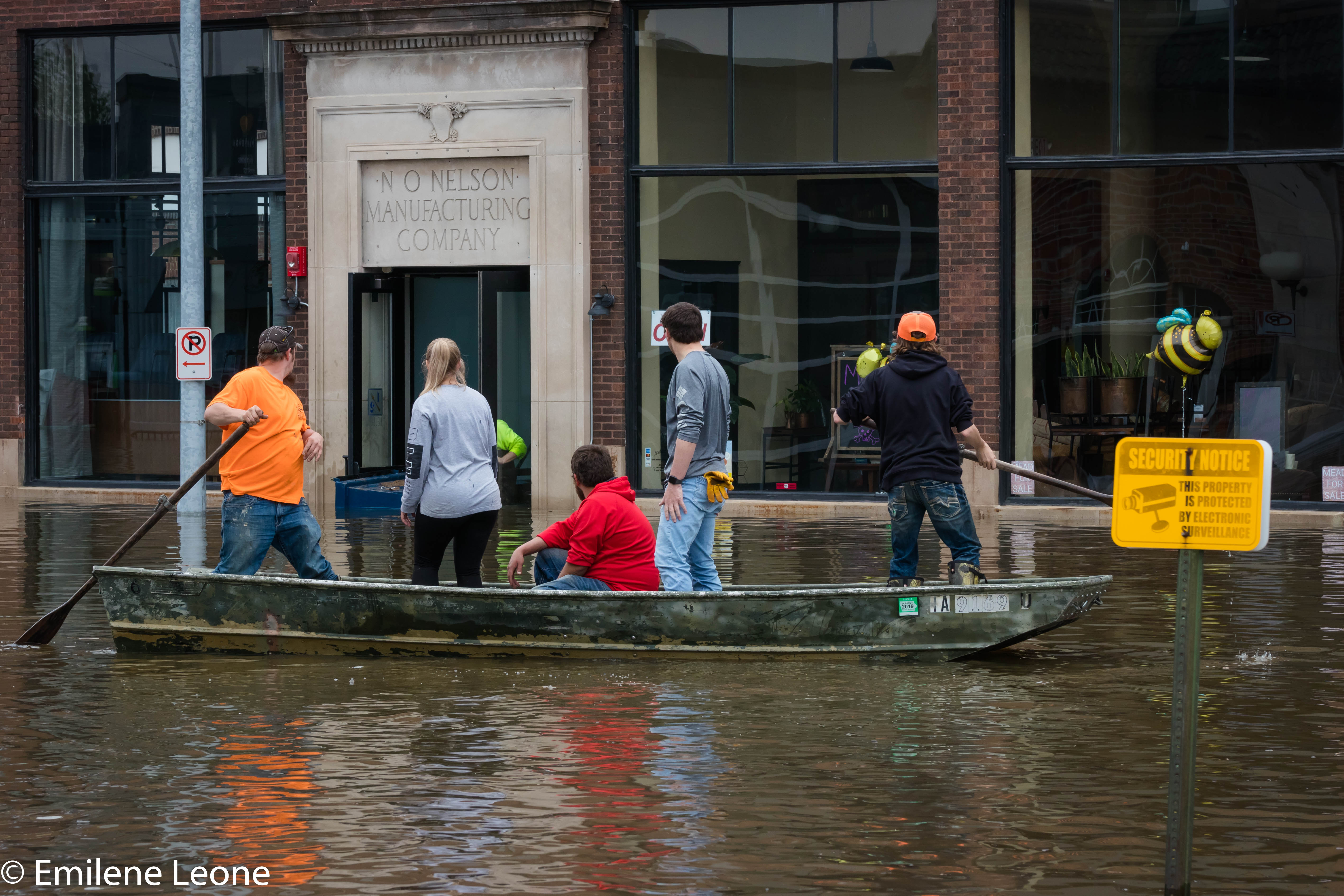 This man had a sense of humor about the situation as he emerged from the floodwaters, golf bag in tow, to jokes like "Are you going to play out of the water hazard?"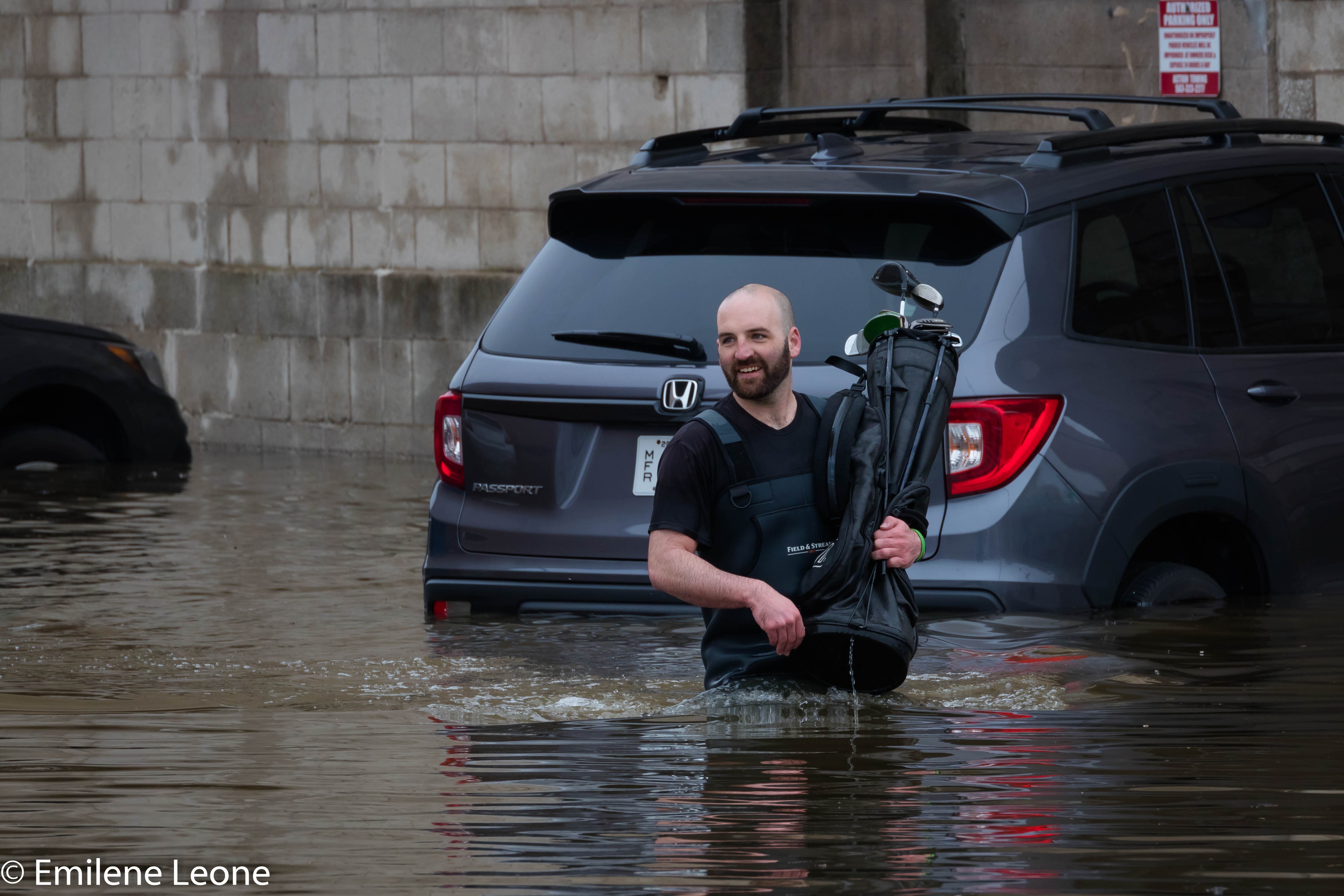 A beautiful mural reflects off the floodwaters.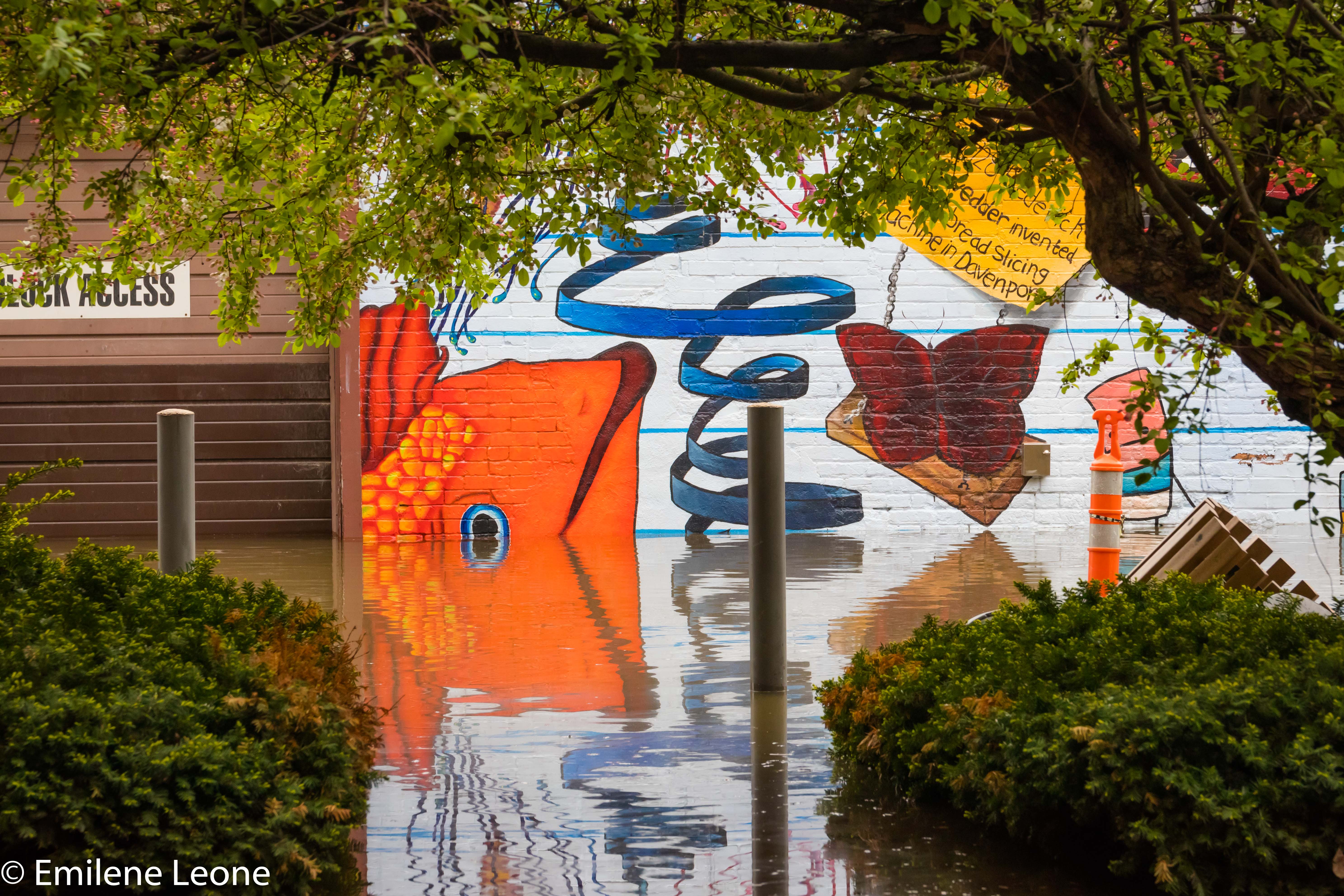 Scott Community College and Ruby's restaurant teamed up to provide free soup to those assisting in the efforts.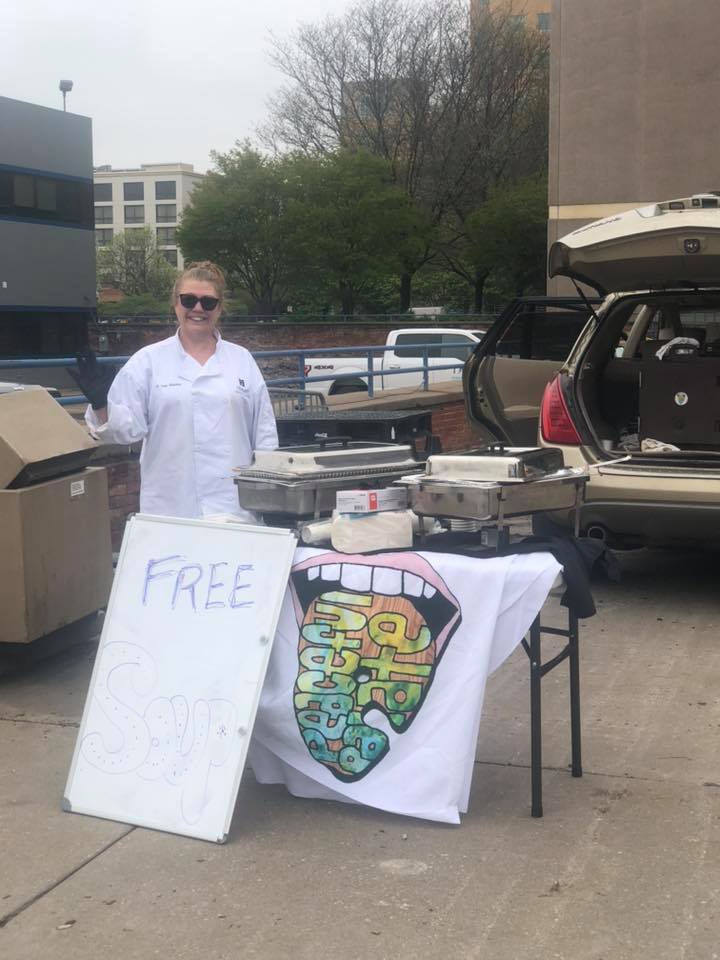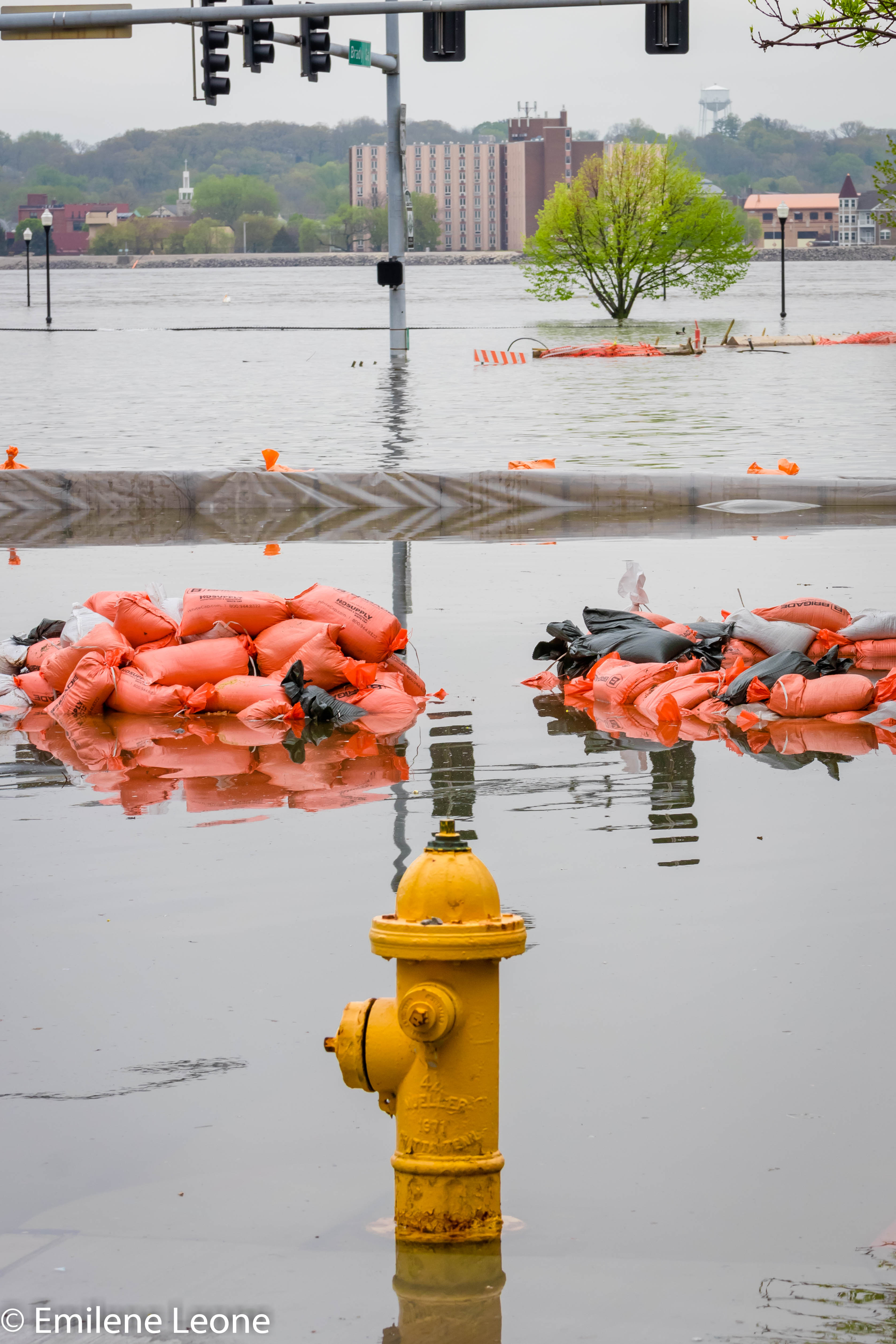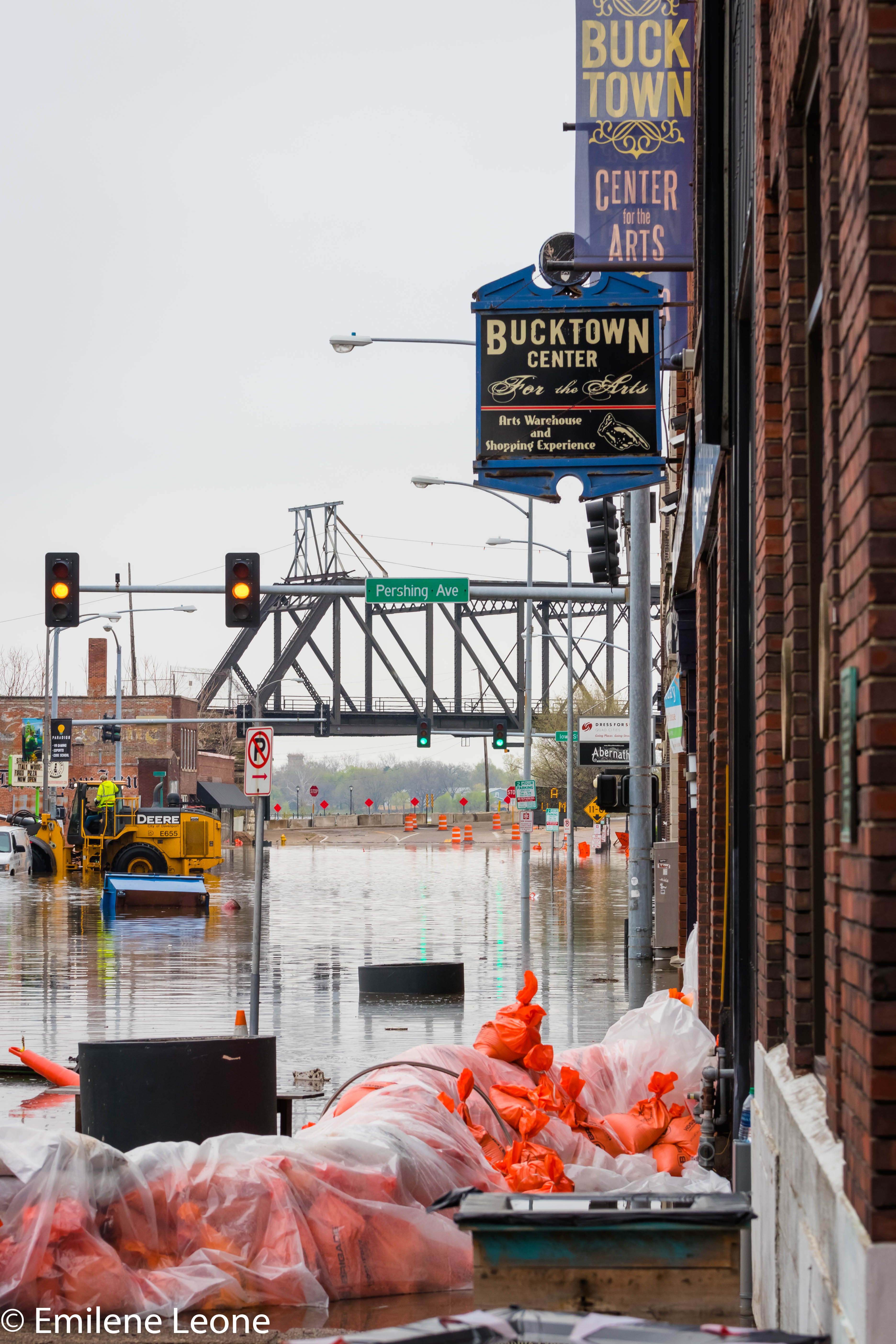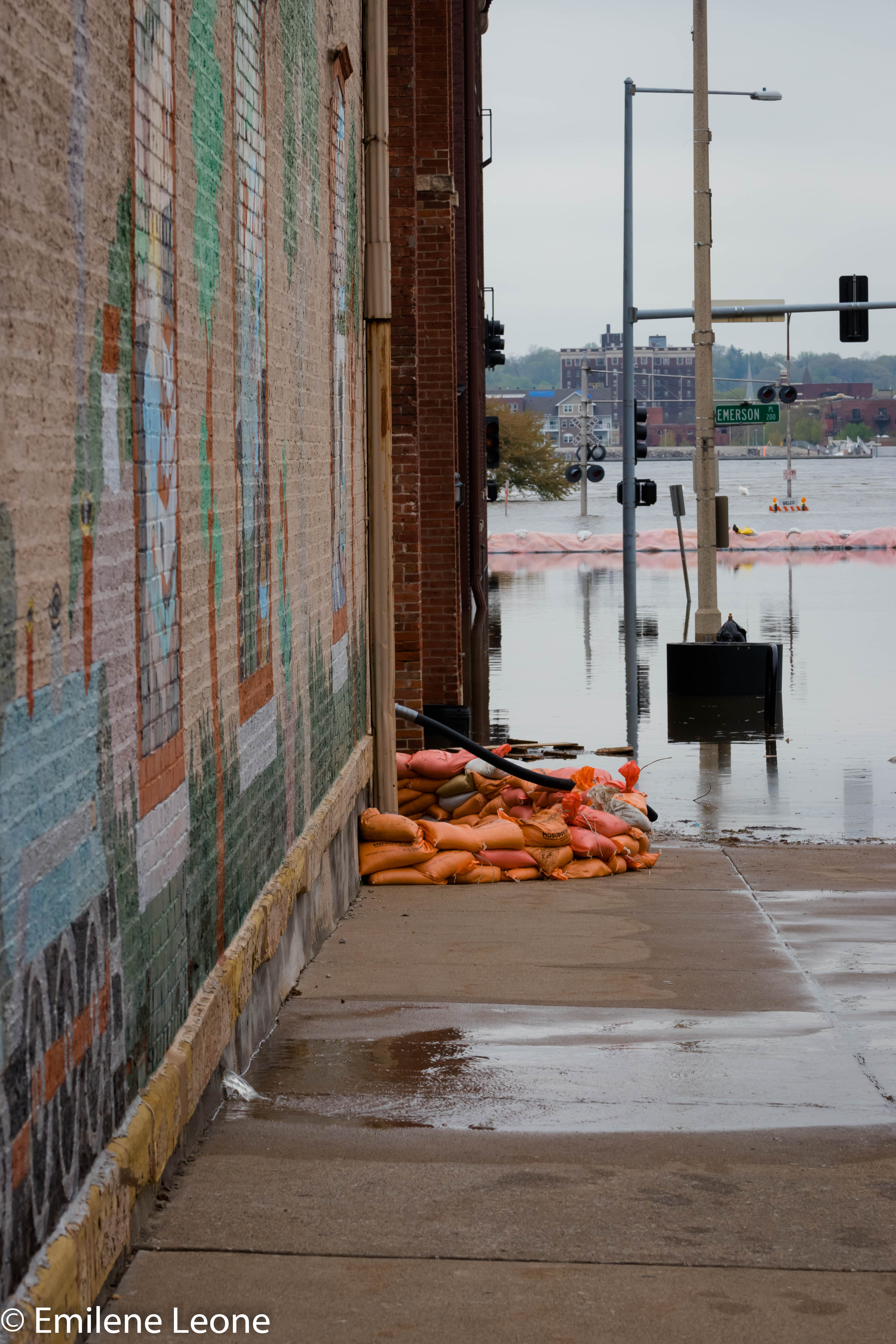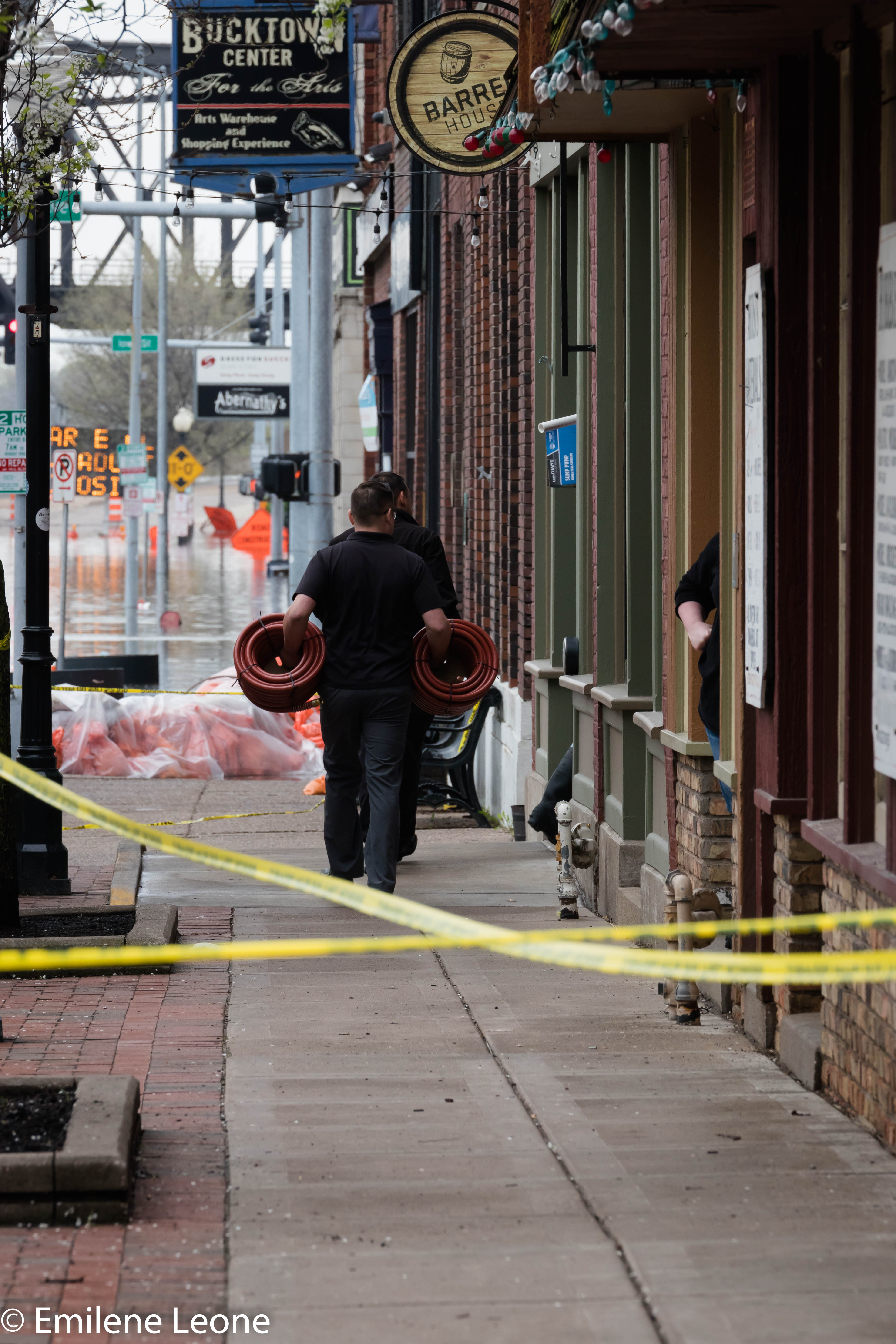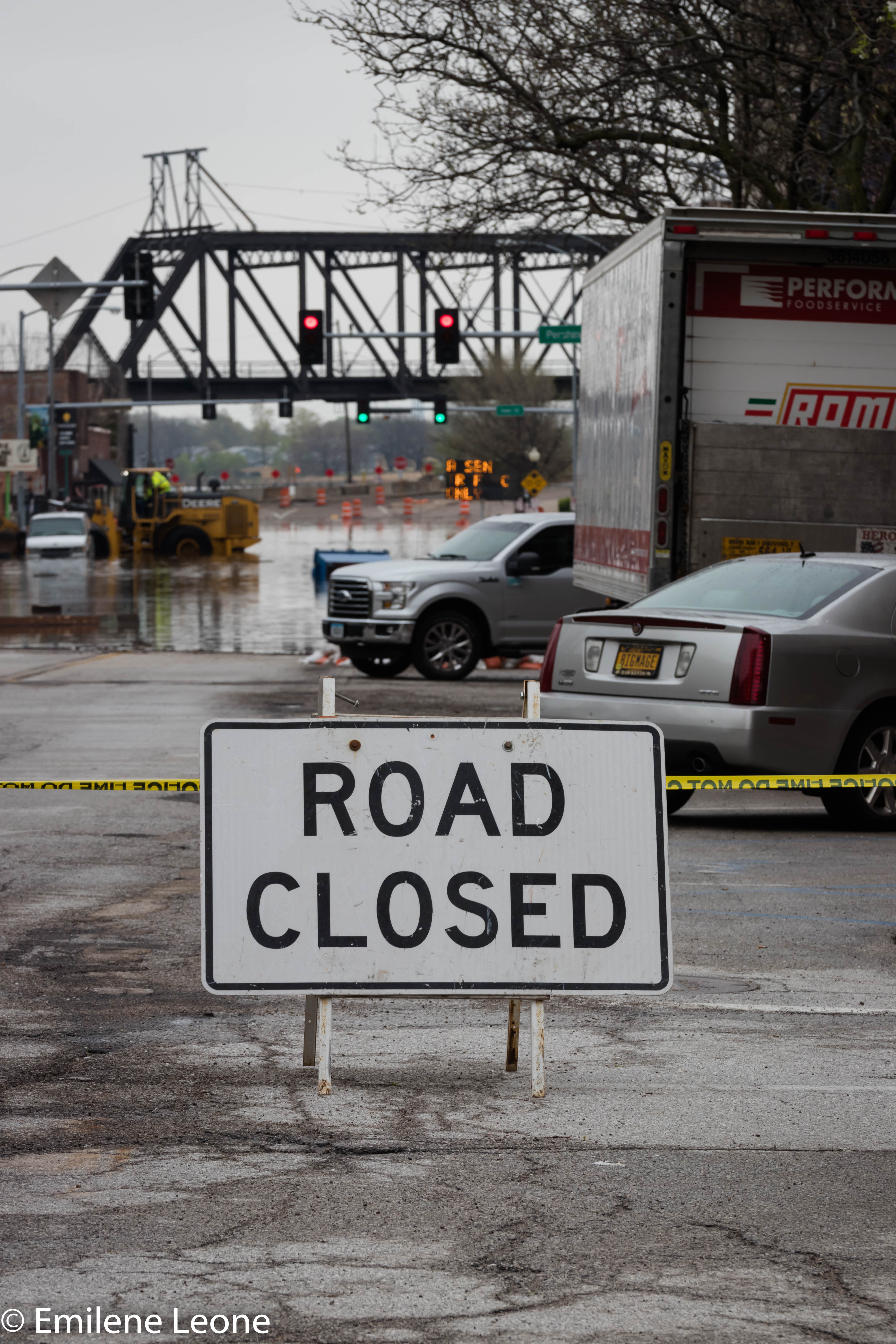 The power of the Mississippi River is really something to behold.