When not enjoying Lamb's Ear and other wildflowers, Bruce Dickerson is a history professor at Indian Hills Community College. -promoted by Laura Belin
I live on 25 acres in Appanoose County. Although I'm not able to do it as often as I'd like to, I try to get in some exercise by walking around my pasture and small wooded area that I own. Not a farm, but we do have a couple of horses, and I rent pasture to my Amish farrier so there are sometimes as many as ten horses keeping the grass from getting too tall.  
Anyway, while on a walk a couple of weeks ago I came across what I believe is Lamb's Ear (Stachys byzantine), also called woolly hedgenettle, in the wooded area of pasture.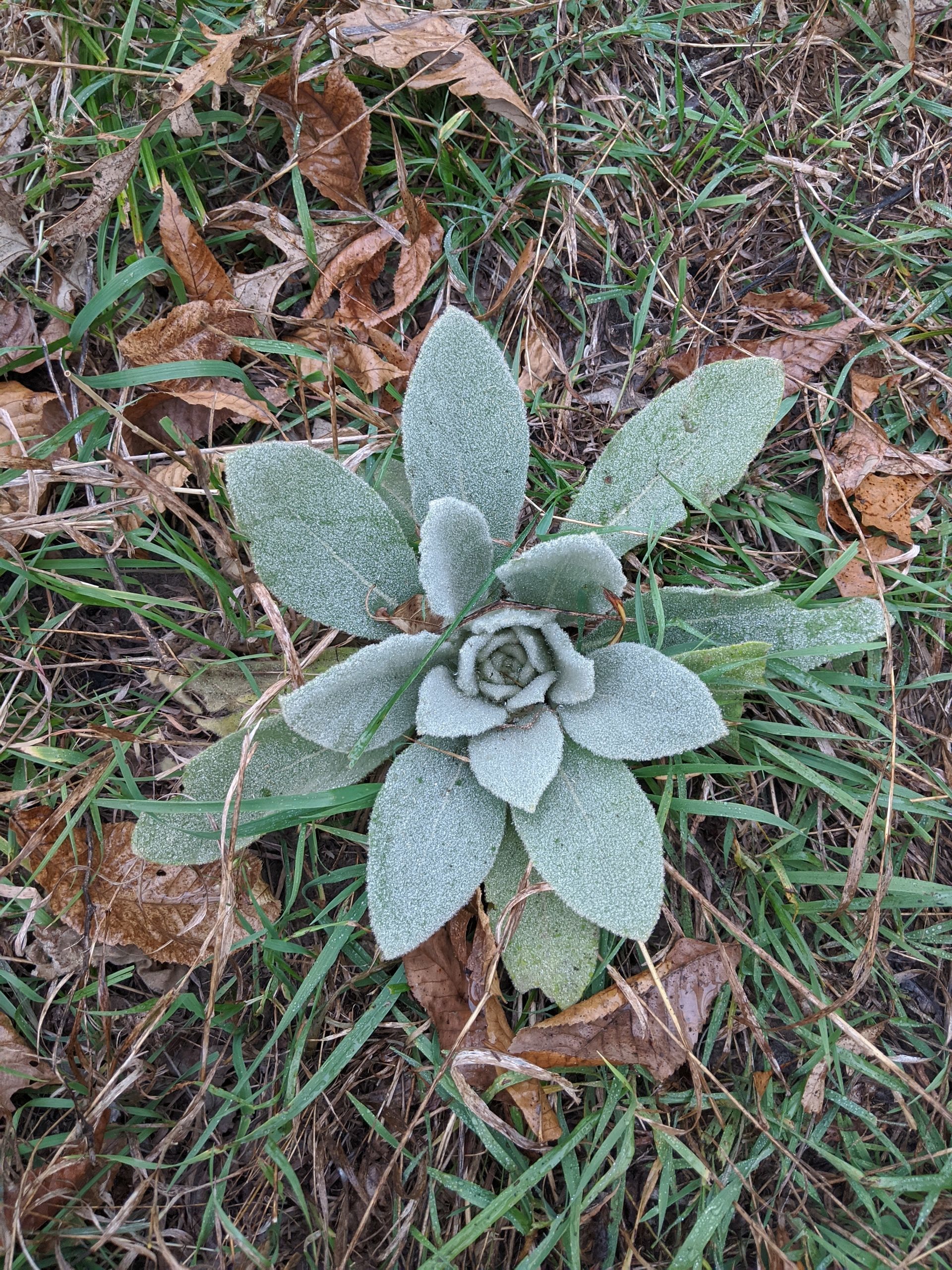 Wasn't completely surprised to find this flower, as I have planted some of these Lamb's Ear on a hillside along the gravel road running along the front of my yard. However, this hillside is a couple of hundred yards from where I took this photo.
Although this plant is native to the Turkish, Armenian, and Iranian region of Asia, apparently it is now quite common in the U.S. It seems to spread easily, as it has certainly expanded on the hillside where I planted it. Now it seems that it's also spreading into my pasture area.
At best I'm a novice when it comes to knowing the name of wildflowers, or being able to tell the difference between what is considered a weed or a flower. But I do enjoy gardening. On the hillside where I planted the Lamb's Ear, I've also transplanted a few wildflowers from my pasture over the past few years.
The other flower pictures are from a couple weeks ago, a few later bloomers trying to hang on. The picture of the hillside is from earlier in the summer, this is where I planted the Lamb's Ear a few years back. I've been gradually turning this hillside into a flower garden, it's a bit too steep to mow. And finally, I've added a picture of the pasture. All but two of the horses are temporary visitors.
Possibly a coreopsis (a native plant):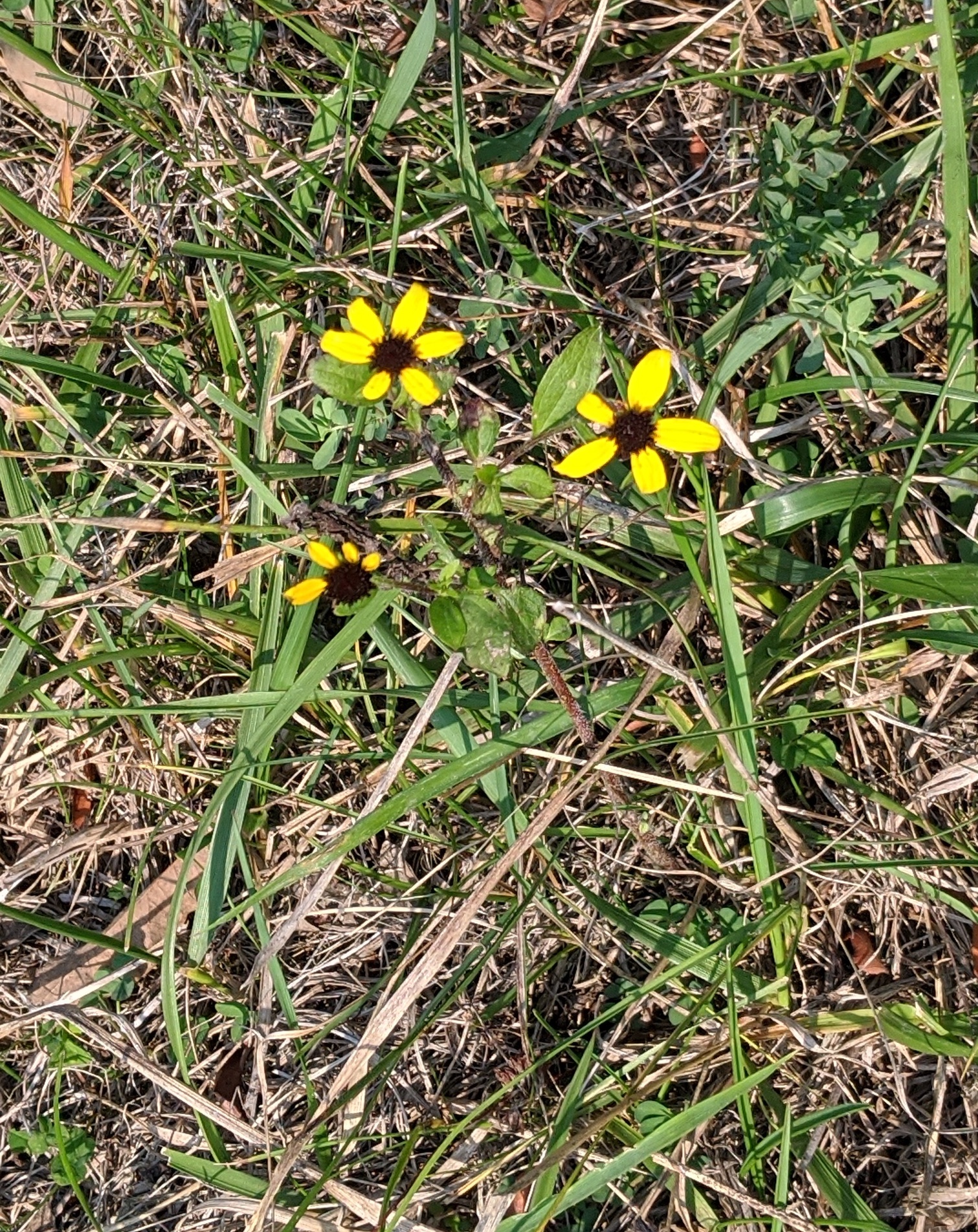 Chicory, a non-native plant that has become widespread in North America: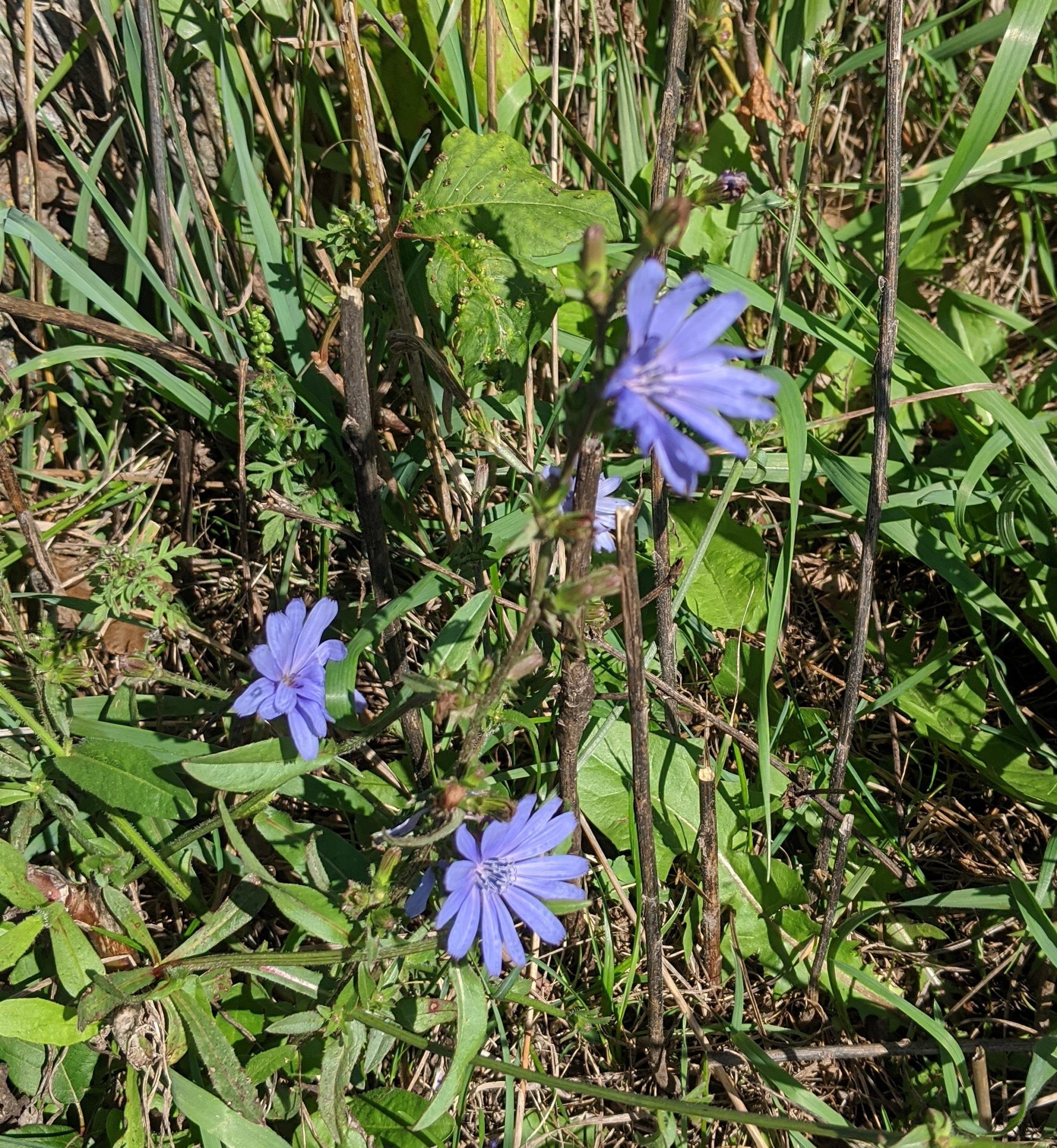 Hillside flower garden: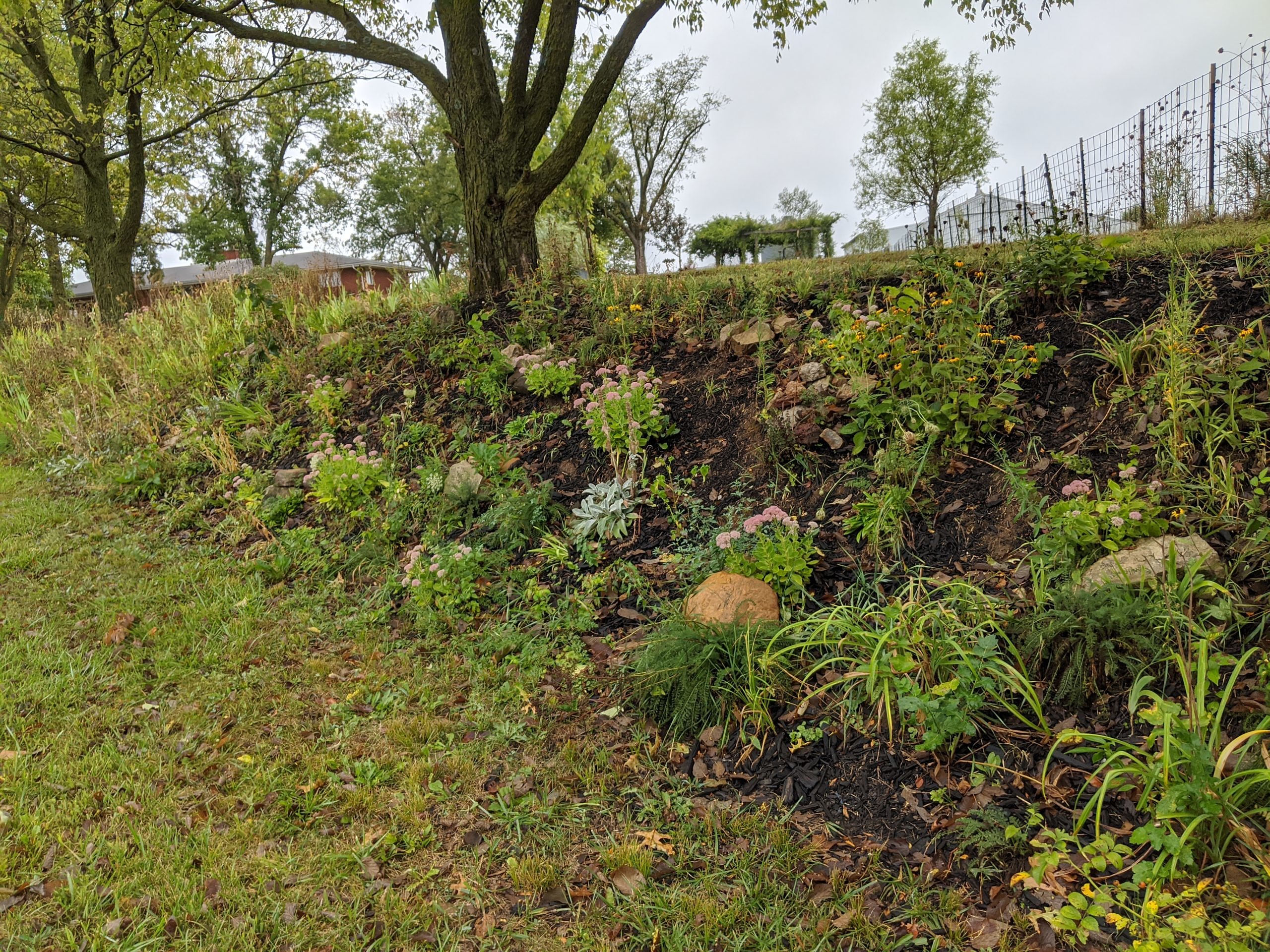 Horses doing their work in the pasture: