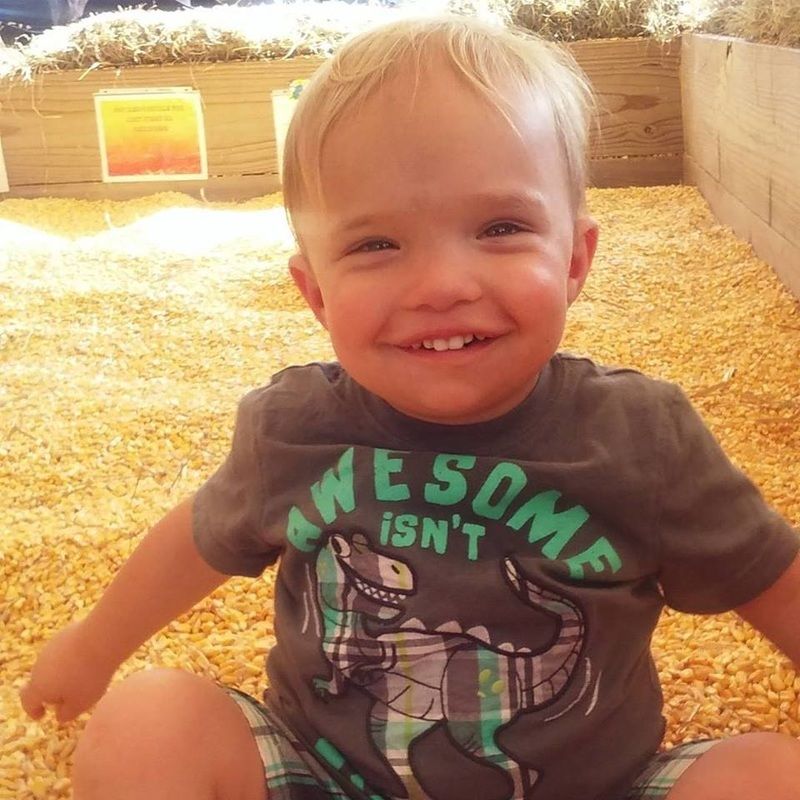 Note from desmoinesdem: Cross-posted from the Abram Mayhem blog. The Iowa legislature adopted and Governor Terry Branstad signed into law a measure to legalize cannabis oil for some seizure disorders in 2014.
Dear US Senator Joni Ernst,
I was in the Drake Diner in Des Moines, Iowa the day you came to celebrate your win for the US Senate. I was sitting in the booth right by the front door. I had my small son who was two at the time and you had a large group in the back who cheered loudly and clapped for you as you came in.
You didn't notice that when your group of supporters began screaming for you, that my son slammed his head twice on the edge of table. The noise your group suddenly made (without regard to any of the other patrons) both terrified and overwhelmed him. The metal edging on those old vintage-style tables there really did a number on my son's forehead and he had a lump and a bruise for over a week. Two of your supporters noticed my son in hysterics as they walked by. Instead of smiling or offering some form of apology for the uproar, they sneered at us as I was trying to calm him down. I'm sure they saw the huge welt on his forehead and thought of me as a terrible mother. They were both still smoking outside when we left.
You didn't acknowledge my son that day in the Diner and you aren't acknowledging him now. So, it didn't surprise me when you accidentally sent me the response to "crude oil" instead of "cannabis oil" to my e-mail. It's those little attention-to-details things one has to do when someone truly cares about their people. I was pleased to see that I received an additional e-mail today with your response to "cannabis oil" instead of "crude oil" today.
The bare-boned truth here is you didn't take the time to actually hear what my real concerns were at all. My name was just pasted into a bulk e-mail (just like the "crude oil" response) and sent on out, without any real regard to what is happening to people in the Unites States of America, let alone your home state, Iowa. You yourself claimed in your campaign that you are a "normal, everyday" Iowan. If that were true, you would listen to the concerns of the mothers and families in this state who are reaching out to you for help in Iowa and in Congress.

Continue Reading...