Last week Bleeding Heartland mentioned that two Republicans were actively seeking write-in votes in Iowa House district 40, the Iowa GOP's most spectacular recruiting failure in a statehouse district this year. Normally, major parties rectify such problems by nominating a candidate during the summer at a special district convention. However, little-known conservative activist Jeremy Freeman started aggressively door-knocking last month to obtain write-in votes (at first using a cowboy card that misspelled Governor Terry Branstad's name). Due to a little-known feature of Iowa election law and low turnout in Urbandale during the 2012 Republican primary, a write-in candidate could have taken the House district 40 nomination outright with 149 or more votes on June 3.
Local establishment Republicans swung into action behind Ronda Bern. An alert Bleeding Heartland reader shared with me a copy of her direct mail piece, which reached voters shortly before the primary. I got a kick out the fib on the front side: "In order to have a candidate on the ballot in November in HD 40, you must follow the write-in instructions on the back of this card." Not true, as we're going to find out during the next couple of months. I've posted the mailer after the jump, along with an excerpt from the May 23 press release announcing Bern's candidacy.
On election night, I saw on the Polk County Auditor's website that 254 write-in votes were recorded in House district 40, and thought perhaps Bern or Freeman made it over the line. But Bern received just 110 write-in votes, Freeman 103. The rest of the write-ins were for people who received either one or two votes apiece, according to the Polk County elections office. Since no one won the nomination through write-ins, Republicans can schedule a district convention anytime to nominate their candidate. All signs point to Bern. I couldn't find any record of her donating to Iowa House or Senate candidates in the past, but she and her husband maxed out to Matt Whitaker's unsuccessful U.S. Senate campaign. In 2010, she gave $2,000 to Jim Gibbons' campaign in Iowa's third Congressional district.
House district 40 is likely to be a battleground race this fall. It's among a handful of Democratic-held Iowa House districts that Mitt Romney carried in the last presidential election. The latest figures from the Secretary of State's Office indicate that the district contains 6,385 active registered Democrats, 7,405 Republicans, and 6,037 no-party voters. Both parties ran television commercials here during the open-seat race in 2012, which Forbes won by 1,069 votes. Many local Republicans supported the Democrat, a local pharmacist, business owner, and longtime Urbandale City Council member. The latest financial reports show that in mid-May, Forbes' campaign had a little more than $19,000 cash on hand.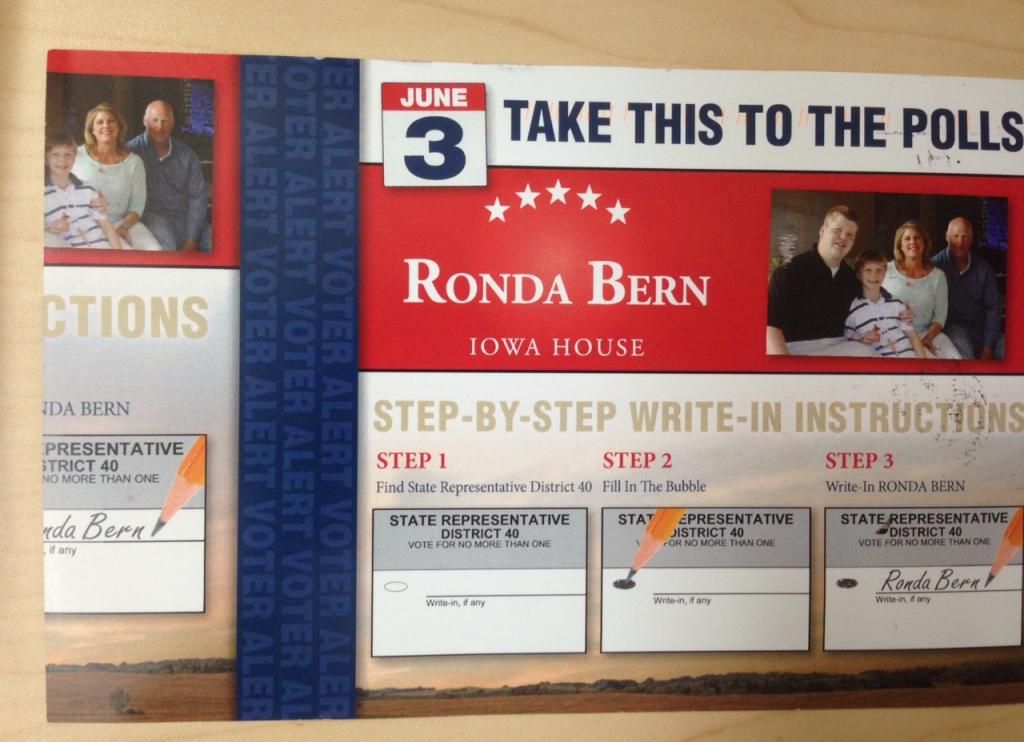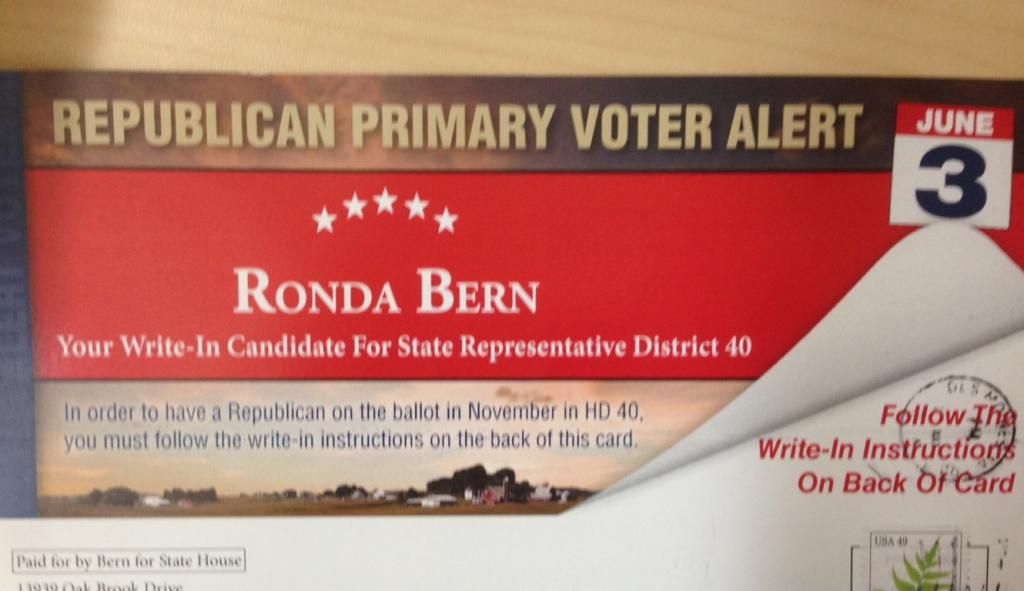 Excerpt from Bern's May 23 press release:
Bern was born and raised in Spencer where she attended Catholic grade school and graduated from Spencer High School. She earned a Bachelors Degree in Political Science from Iowa State University. Ronda has been married to her high school sweetheart, Randy, for 24 years and they have two sons, Tucker and Blake.

As a homemaker and small business owner, Ronda knows what it is like to be dedicated to a family while staying active in the community and school and balancing the demands of business ownership. She and her husband own Vannguard Utility Partners, a multi-state underground locating business and provide jobs to around 200 people.

As a small business owner and mother, Bern will bring a unique perspective to the Legislature. "Families in Urbandale work hard and play by the rules and deserve to keep more of their hard-earned money in their pockets," said Bern. "I look forward to doing what I can to help Iowa families be successful and reduce onerous regulations on Iowa's employers."

The Bern family attends the Lutheran Church of Hope where Ronda volunteers regularly.