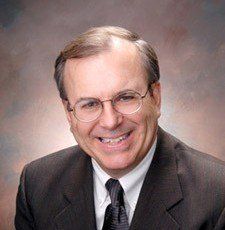 A third candidate may soon join the Democratic field in Iowa's third Congressional district. Mike Sherzan confirmed by telephone this morning that he has been talking to potential constituents about the race and will decide whether to run before the end of the year. Sherzan was the first Democrat to launch a campaign in IA-03 in 2013 but withdrew from the race two months later, citing health issues. Asked whether he is seriously considering another Congressional bid, Sherzan said today he is "farther along than that." He noted that he recently stepped down as president and CEO of Broker Dealer Financial Services Corp. in West Des Moines (positions he had held since 1991). According to Sherzan, it is "not possible" to run a company and run for Congress at the same time, because a campaign "takes everything you have and more."
Key political issues for Sherzan include the "huge gap in income levels in this country" and the worsening economic position of the middle class. He supports raising the minimum wage and is concerned about the gap between men and women's pay. Sherzan also said we "should be able to talk about gun control," namely common-sense measures most gun owners would support. He identified college student debt as a major problem as well.
Sherzan has been successful in the business world and argued that his background in negotiations would help him work across the aisle. But he emphasized that he "comes from a Democratic background" and urged people not to "judge my positions based on my business experience." For instance, Sherzan believes "government was never meant to be a business"--a contrast to rhetoric often heard from corporate leaders who run for office. Click here for more background on the likely candidate.
This summer, Desmund Adams and Jim Mowrer became the first two Democrats to declare candidacies against first-term Representative David Young. So far, Mowrer has raised more money and has more backing from Iowa Democratic insiders. IA-03 covers sixteen counties in central and southwest Iowa and contains 150,549 active registered Democrats, 163,411 Republicans, and 165,750 no-party voters according to the latest figures from the Iowa Secretary of State's office.