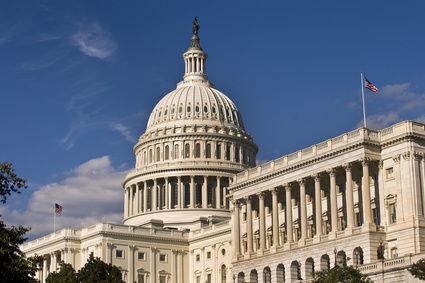 October 15 was the deadline for Congressional candidates to report details on their donations and expenditures between July 1 and September 30 to the Federal Election Commission. Highlights from the FEC filings are after the jump.
I didn't see any big surprises in this quarter's fundraising numbers from Iowa, though one challenger raised more money than any of the four U.S. House incumbents, which I don't ever remember happening before longtime GOP Representative Tom Latham retired in 2014.
None of the incumbents spent lavishly on their campaigns between July and September, but Representative Rod Blum was remarkably thrifty.
IA-01
First-term GOP incumbent Blum loaned his campaign $100,000 in September 2014 and another $500,000 this March. He didn't add to those loans during the second quarter of this year or during the most recent reporting period. Blum's latest FEC filing showed $122,935.64 in total contributions: $79,735.64 from individual donors and $43,200.00 from political action committees. A member of the House Freedom Caucus who voted against re-electing John Boehner as speaker, Blum is not on good terms with House GOP leaders. Otherwise he would be getting much more from PACs. Still, quite a few corporate and conservative PACs donated to Blum during the third quarter, as did some fellow conservative House outsiders like Representatives Justin Amash of Michigan and Raul Labrador of Idaho.
Blum has always been frugal with campaign expenditures, and this quarter was no exception. His campaign reported spending just $20,138.39 between July 1 and September 30. I wonder whether any House incumbent in the country spent so little. Blum's campaign has hired some consultants but does not appear to be employing any staffers, despite the fact that he is widely considered one of the most vulnerable House Republicans.
Though some might not consider campaign burn rates interesting, Blum's low rate of spending helped him drive out his main competition months before last year's Republican primary in IA-01. Keeping expenditures low this year will help him in 2016, since the National Republican Congressional Committee is unlikely to spend money defending Blum's seat. The first district leans Democratic, with a partisan voting index of D+5 and 20,000 more active registered Democrats than Republicans. Blum's campaign had $938,877.77 cash on hand with $10,000 in unpaid bills as of September 30.
Democratic challenger Monica Vernon nearly matched Blum's fundraising during the second quarter and out-raised the incumbent by a substantial amount during the latest reporting period. Her campaign's third quarter filing shows $253,649.23 in total contributions, $214,649.23 from individuals and $39,000.00 from range of labor and progressive PACs.
Speaking of burn rates, Vernon's campaign reported spending $112,026.32 during the third quarter, more than five times as much as the incumbent. While Blum is unlikely to have any rival for the GOP nomination, the 2014 Democratic nominee Pat Murphy joined the IA-01 race in July and will be serious competition for Vernon in the 2016 primary. Vernon has several campaign staffers as well as other typical campaign expenses to cover. Her campaign reported $564,334.03 cash on hand as of September 30, which includes $125,800 the candidate loaned in two installments earlier this year.
Murphy is no longer the Democratic establishment's favorite for the IA-01 nomination, and it showed in his fundraising. His FEC filing showed $74,015.63 in contributions, of which $66,167.25 came from individuals, $2,848.38 from PACs, and $5,000 from the candidate himself. Murphy also loaned his campaign $10,000 and reported $17,162.73 in "Offsets to Operating Expenditures," which pushed his total receipts for the quarter to $101,178.36.
Murphy is running a lean and mean operation, spending just $14,595.14 between his launch in late July and September 30. That left him with $86,651.52 cash on hand at the end of the quarter.
The third declared Democratic candidate in this district, Gary Kroeger, reported raising just $16,492.54 during the third quarter, less than half of his meager haul during the second quarter. His campaign reported spending $26,401.35 during the third quarter, leaving just $9,026.01 cash on hand as of September 30. Kroeger will not be able to run a serious district-wide primary race unless his fundraising picks up a lot during the next six months.
IA-02
Five-term Democratic Representative Dave Loebsack had a solid quarter in terms of fundraising. His latest FEC filing showed $191,050.20 in contributions, a bit higher than during the second quarter. As is typical for Loebsack, he raised more from a range of labor, corporate, and progressive PACs ($109,500.00) than from individuals ($81,550.20).
Loebsack's campaign reported spending $73,756.21 during the third quarter, leaving $405,252.46 cash on hand as of September 30. He's on track to have plenty of money to run a solid district-wide re-election effort.
Loebsack's only declared GOP challenger is State Senator Mark Chelgren. Because he formally launched his campaign in October, Chelgren will not have to file an FEC report until the end of January.
IA-03
First-term GOP incumbent David Young's campaign reported total receipts of $236,398.87 during the third quarter, about $20,000 more than was raised in the second quarter. But a transfer of $26,700.53 from the David Young Victory Fund bolstered the total receipts. Young's campaign collected $209,511.00 in contributions during the third quarter, slightly below his second-quarter haul. Like many Congressional incumbents, Young collected far more from PACs ($146,500.00) than from individuals ($63,011.00) during the past three months. In fact, he took in about $25,000 less from individual donors this quarter than the previous quarter, but made up for it with more help from PACs.
Young's campaign spent $78,267.87 during the reporting period; nothing unusual jumped out at me from his itemized expenditures. As of September 30, the campaign had $679,739.69 cash on hand and $45,650 in unpaid bills to consultants. Young is also still carrying $250,000 in loans the candidate made during 2013 and 2014.
Desmund Adams was the first Democrat to announce in this district. His campaign reported raising $22,824.77 during the third quarter, all from individuals. Adams spent $16,478.99 during the quarter, mostly on staff salaries and consulting fees, leaving $6,185.78 cash on hand as of September 30. More worrying for his ability to run a campaign, Adams reported $13,250 in unpaid bills at the end of the quarter.
Young's other Democratic challenger Jim Mowrer reported raising $183,202.54 between his mid-August campaign announcement and September 30. All but $3,500 of that amount came from individual donors. A press release from the campaign noted that Mowrer out-raised the incumbent among individuals. (His two PAC contributions were $2,500 from VoteVets, for which Mowrer once served as a senior adviser, and $1,000 from Time to Unite Lead and Serve with Integrity, affiliated with Representative Tulsi Gabbard of Hawaii.)
That's a solid start for a Congressional challenger, very close to the amount Mowrer raised during the first quarter he was running against Representative Steve King during the last election cycle. Mowrer went on to out-raise King in the two subsequent quarters as well. Many Iowa Democratic establishment figures have endorsed Mowrer in IA-03, which no doubt helped his fundraising and may deter any other candidates from entering this race. It will be extremely difficult to match Young's war chest, though, because while Mowrer is well-liked in Democratic circles, Young will never provoke as much contempt on the political left as King does. Mowrer reported spending $13,200.54 during the third quarter, leaving $173,111.32 cash on hand as of September 30. His campaign is also carrying $850 in loans to the candidate.
IA-04
Seven-term Republican Representative Steve King raised incredibly little money during the second quarter but appears to have made more of an effort since July. His latest FEC filing shows $125,317.50 in total contributions, $90,217.50 from individuals and $35,100.00 from corporate and conservative PACs. I suspect King would pull in more PAC money if he were not perceived to hold a safe seat.
King's burn rate was fairly high during the third quarter, with $68,618.09 in reported expenditures. That was still an improvement on the previous quarter, when his campaign spent more than it took in. As of September 30, King's campaign had $128,000.40 cash on hand, a very low total for an entrenched Congressional incumbent.
Fortunately for King, IA-04 contains nearly 60,000 more active registered Republicans than Democrats, making it an uphill battle for any challenger.
Democrat Kim Weaver launched her campaign in mid-August and reported raising $19,704.00 by the end of the quarter. Her campaign reported $5,119.68 in spending and $14,584.32 cash on hand as of September 30. IA-04 is the largest Congressional district geographically, covering 39 counties, so Weaver will need a lot more money than that just to run a minimal campaign. Unfortunately for her, I suspect Democratic donors are discouraged because King's last two challengers lost by fairly large margins despite running well-financed operations. Former Iowa First Lady Christie Vilsack raised more than $3.3 million for her race against King in 2012, and Mowrer raised more than $2 million for his challenge in 2014.
Any comments about Iowa's Congressional races are welcome in this thread.