UPDATE: Boulton won this race by just under 53 percent of the vote to 47 percent.
One of the most closely-watched state legislative primary results tonight will be the race to represent the open Iowa Senate district 16, covering the east side of Des Moines and Pleasant Hill in Polk County. No Republican has filed to run in this overwhelmingly Democratic district. The two contenders seeking to replace retiring Senator Dick Dearden are his daughter, Pam Dearden Conner, and Nate Boulton. Bleeding Heartland posted background on both candidates here. Each has substantial support from influential local Democrats.
I love three things about this primary:
1) It is happening. Dearden announced his plans to retire six months before the filing deadline, giving all local residents plenty of time to enter the Senate race. He could have pretended to be seeking another term, then pulled his nominating papers on the last day, leaving time for only his daughter to file. Too many Iowa lawmakers, including three House Democrats this year, have engineered their retirements so that only favored insiders had a chance to consider running for office.
2) Both sides are working hard. Although some Iowa Democrats have a bizarre fear of competitive primaries, I see no downside to two candidates and a small army of volunteers knocking doors and making phone calls, trying to identify supporters and get them to vote. As of May 24, more than 1,200 voters in Senate district 16 had requested absentee ballots. Both campaigns were out in force this past weekend, enjoying perfect weather for canvassing. Boulton has raised and spent more money, as you can see from his and Conner's latest disclosure reports, but both sides have done substantial district-wide voter outreach.
3) As far as I can tell, the candidates have stayed positive. Months ago, I was worried the Senate district 16 primary might turn nasty like the 2013 Des Moines City Council race between Chris Diebel and Skip Moore, which lit up social media and strained friendships.
May the best Democrat win. I've posted below some examples of campaign literature and direct mail supporting each candidate. You can find more information on the websites for Conner and Boulton.

COMMITTING TO PROGRESSIVE PRIORITIES AND TAKING ON TERRY BRANSTAD
The Senate district 16 primary is a classic "friends and neighbors" race. I am not aware of any significant differences between the candidates on public policy matters. In their official bios as well as in direct mail and "cowboy cards" to leave on voters' doorsteps, both candidates have emphasized their lifelong commitment to Democratic values and working families. Much of Conner's literature mentions that she is a lifelong resident of the district. Boulton talks about his long history of volunteering for Democratic causes. I got a kick out of the fact that Conner was a delegate to the 1980 Democratic National Convention, while Boulton was a DNC delegate in 2000.
Both candidates have promised to support similar priorities in the legislature, such as raising the minimum wage and other steps to help working families, providing adequate resources for Iowa schools, and cleaning up water pollution.
Both also threw in some jabs at Governor Terry Branstad, a very unpopular figure among Iowa Democrats who are active enough to vote in primary elections.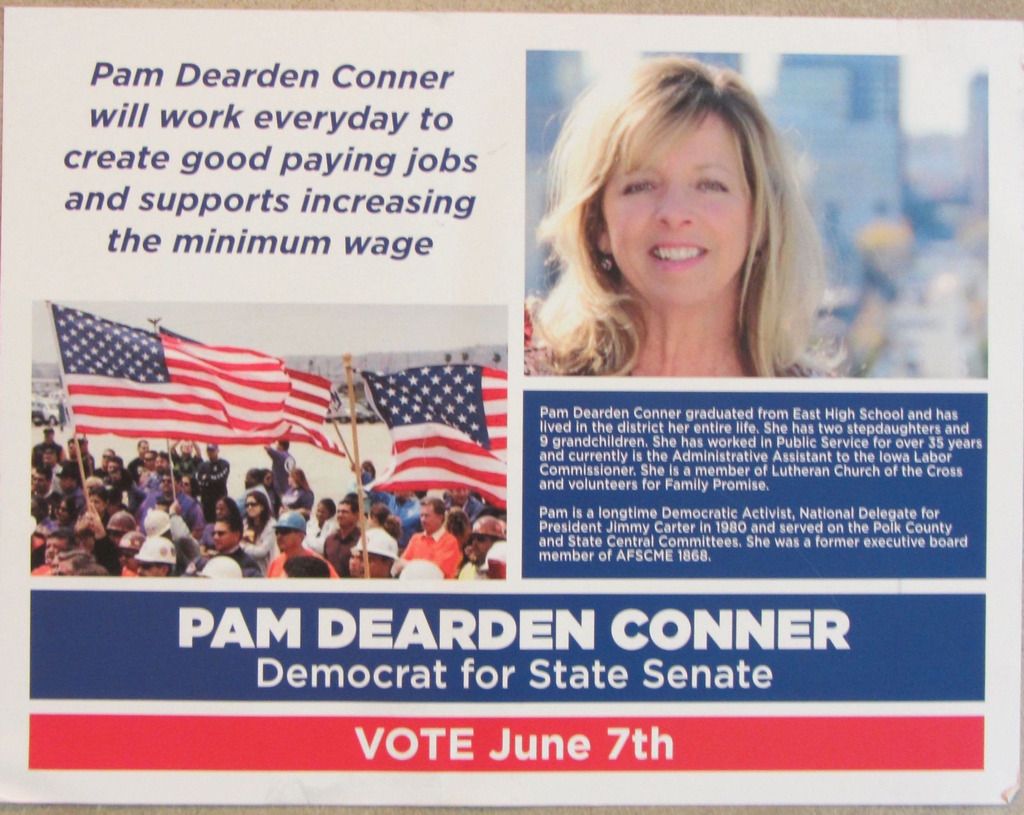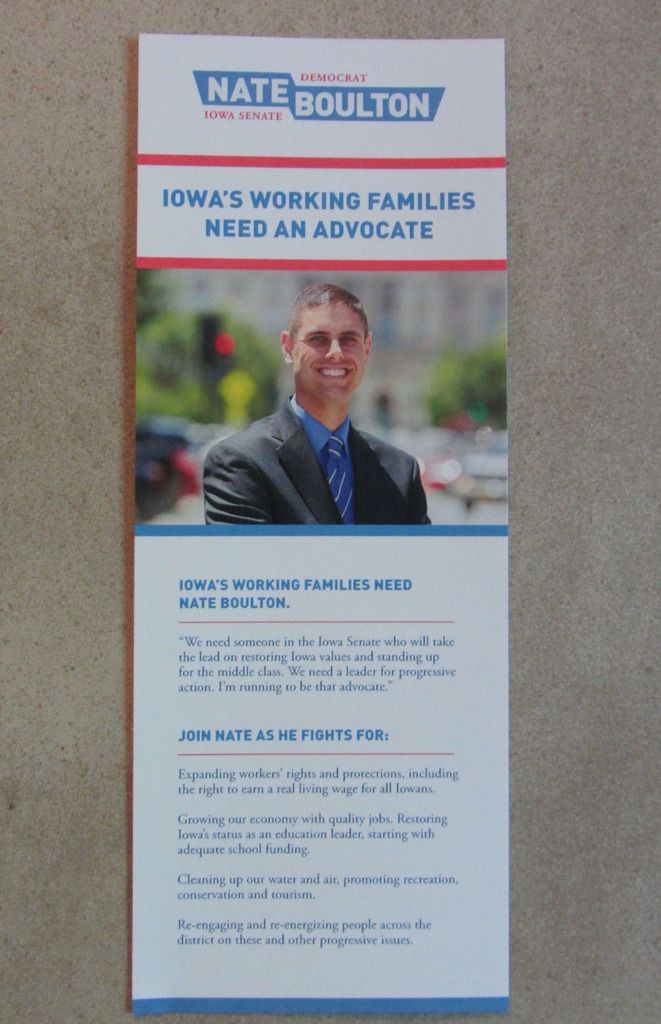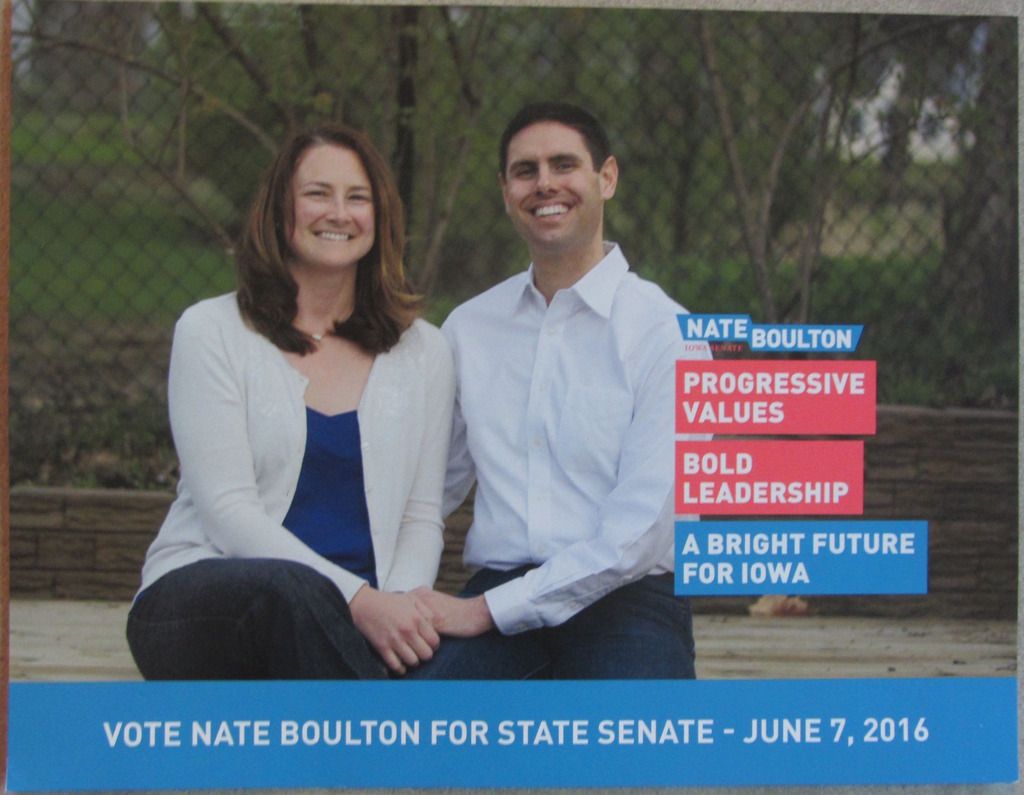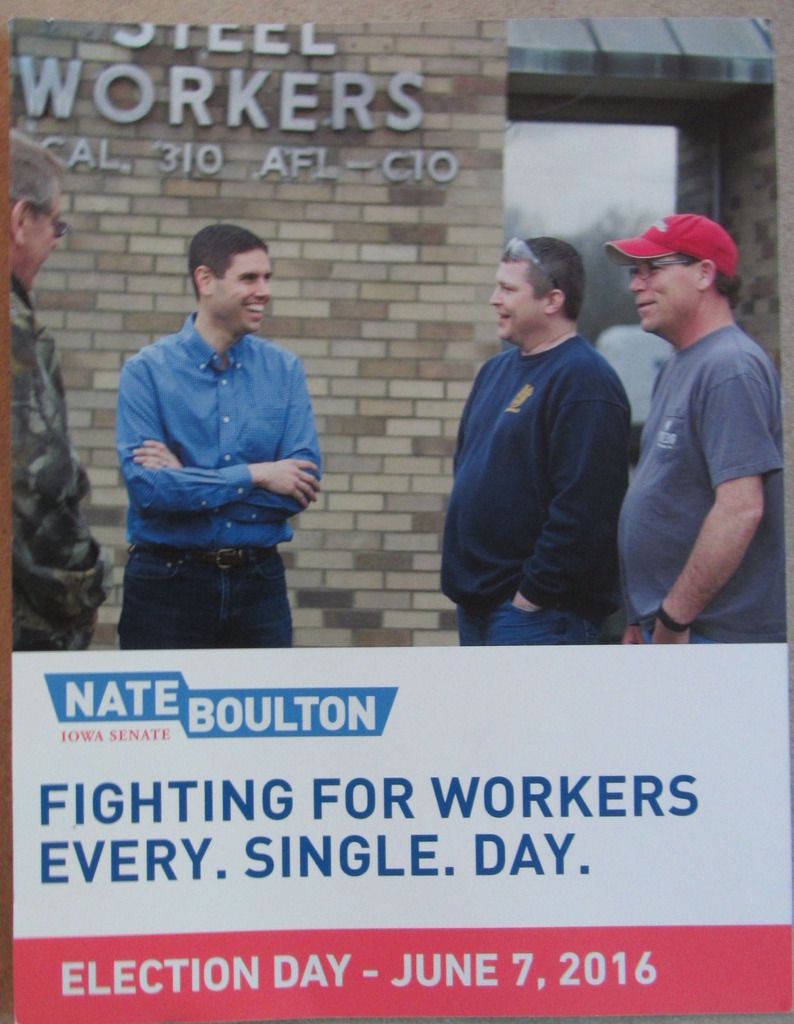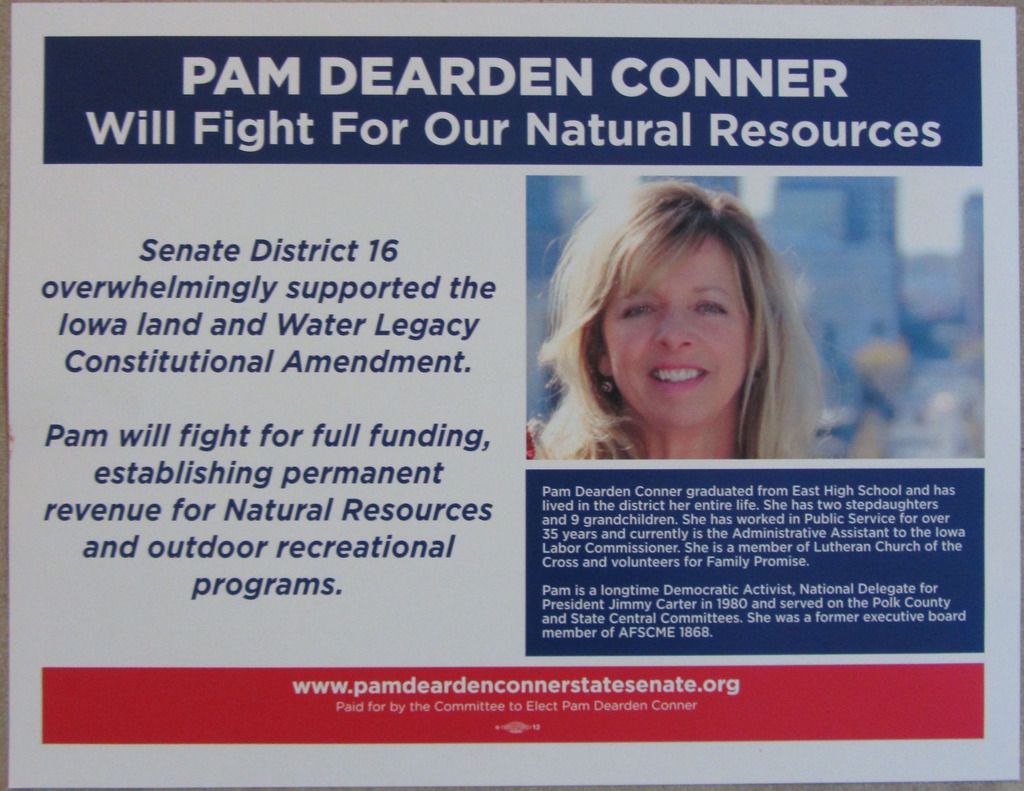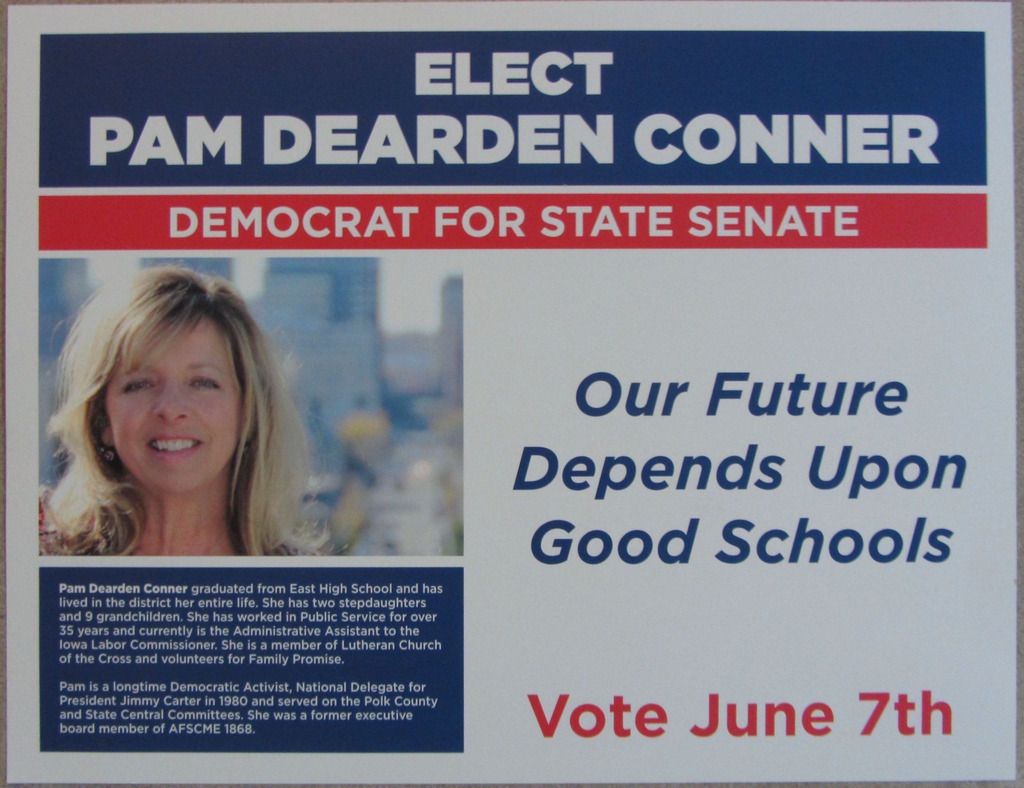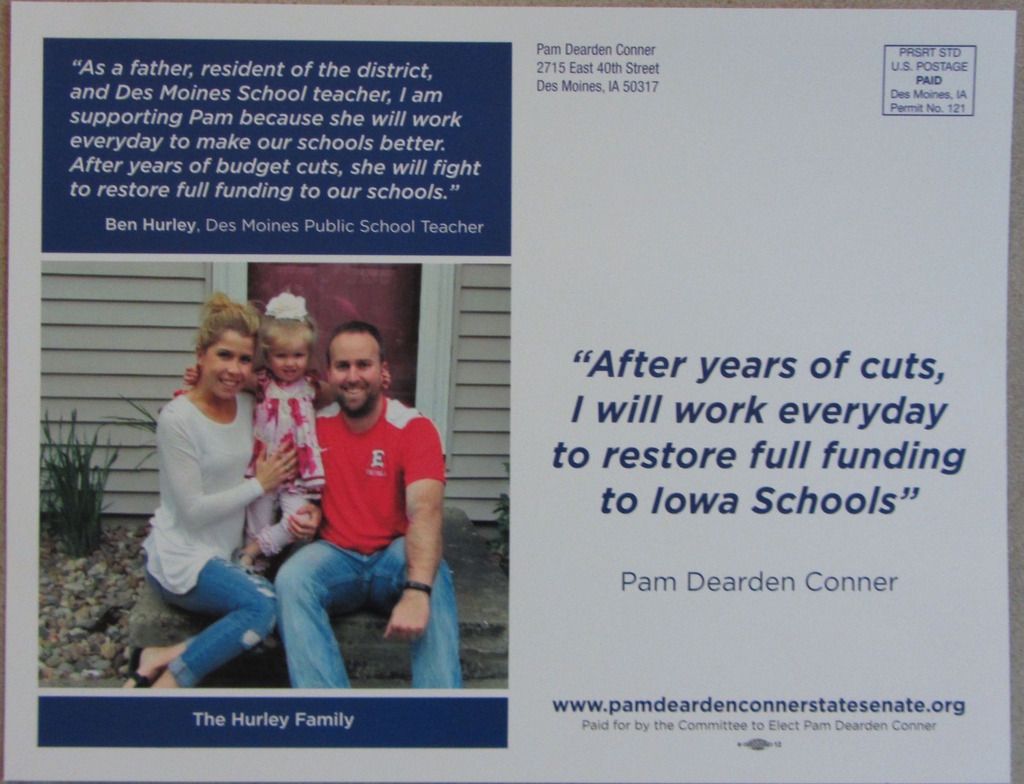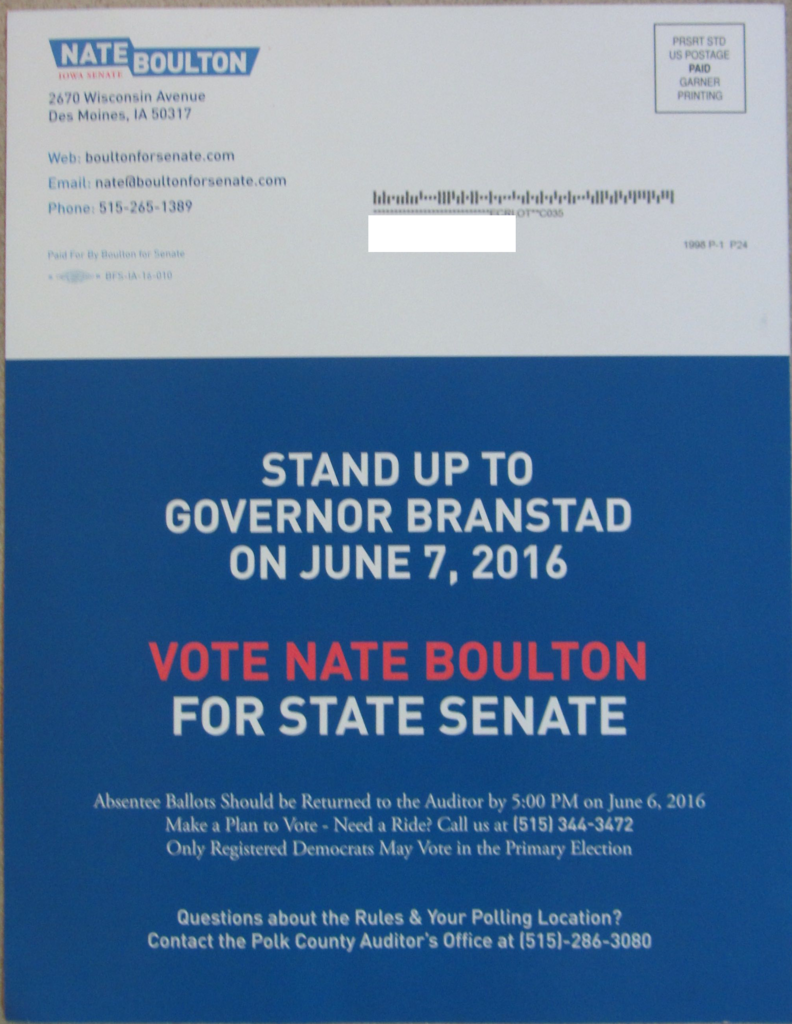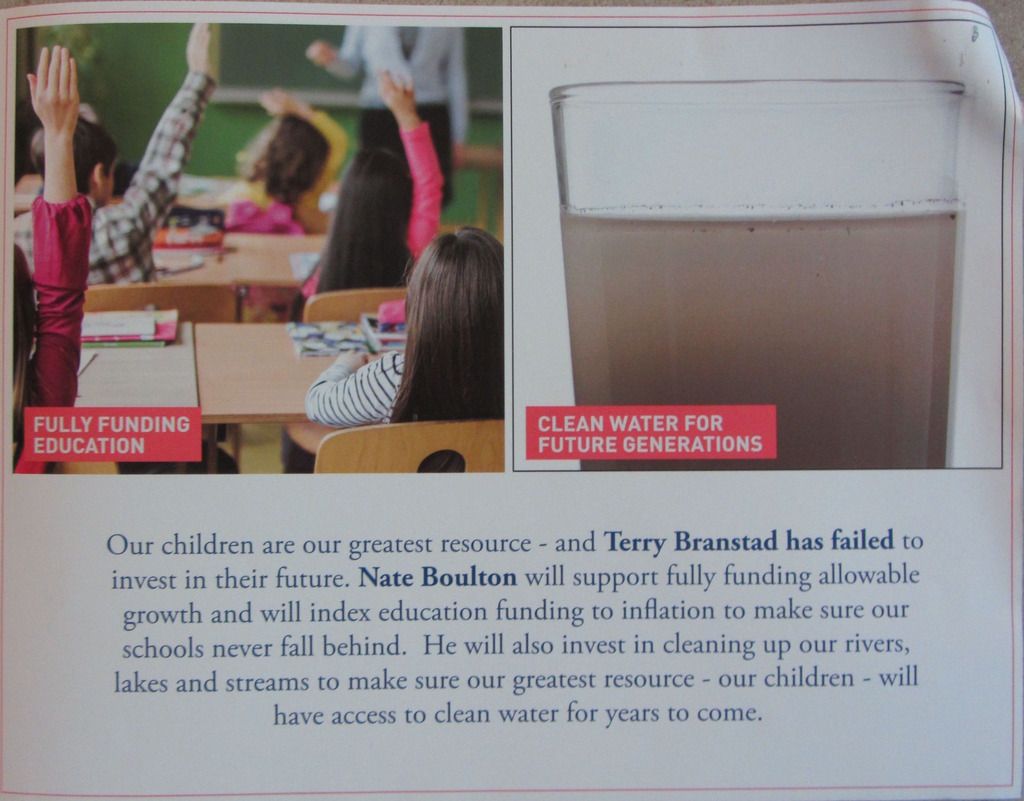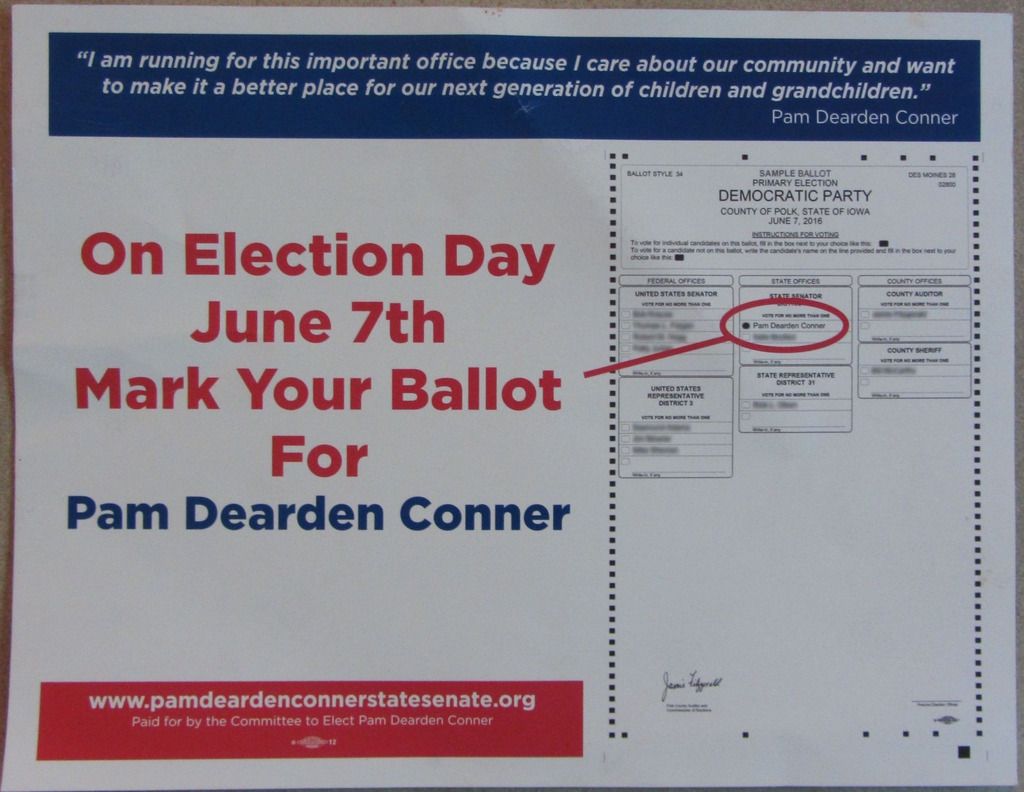 ENDORSEMENTS
Boulton is an attorney who has represented organized labor on high-profile cases. Here's one example of campaign literature that touts his support from labor unions: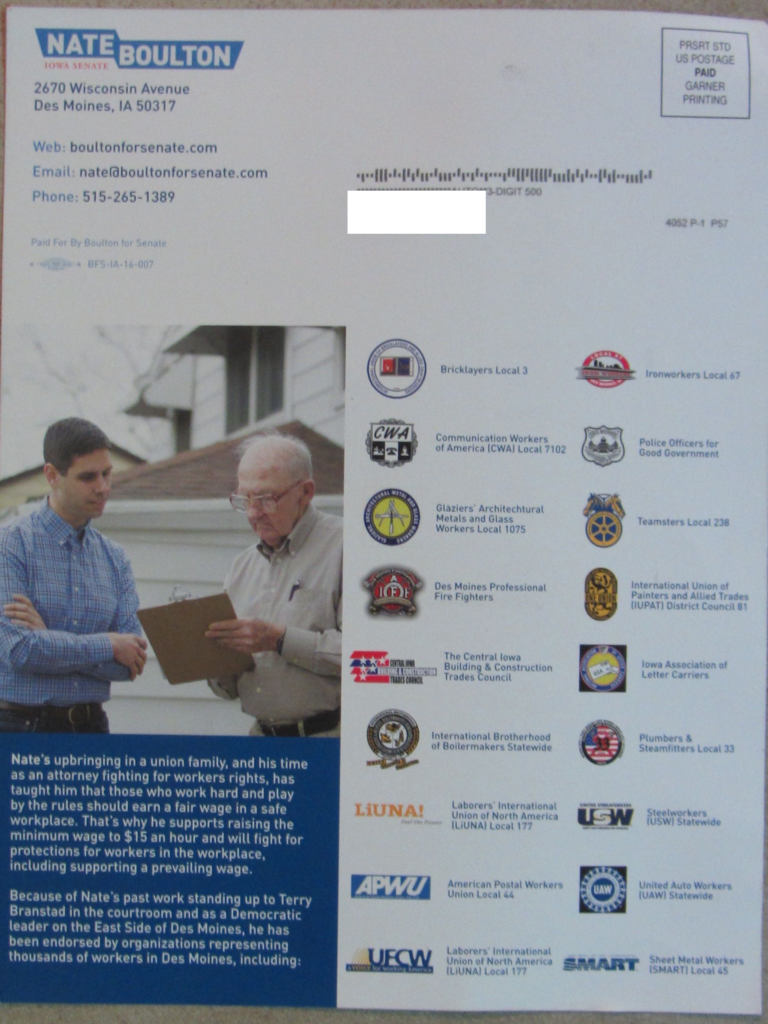 Boulton's campaign website lists these endorsers (some of the unions have made PAC contributions to his campaign):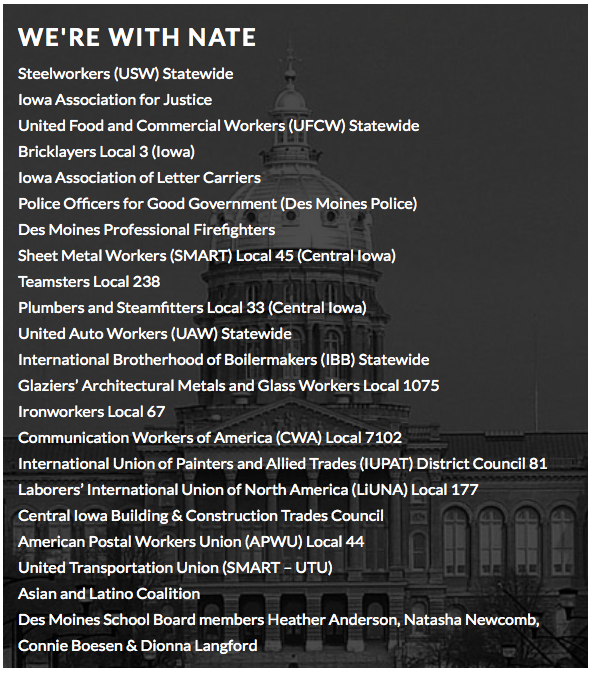 Conner also has some support from organized labor. The list of endorsers from her campaign website: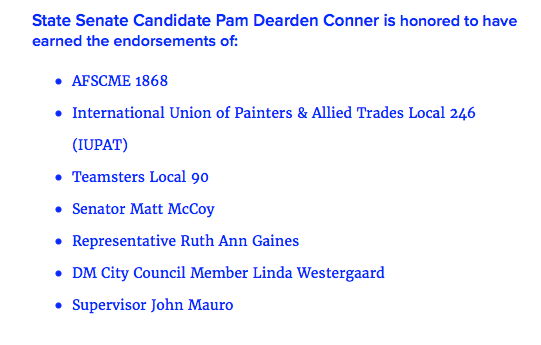 This post listed some other prominent Iowa Democrats who have donated to either Conner's or Boulton's campaigns, with links to the original financial disclosure forms.
One of Conner's direct mail pieces included this letter to voters from retiring Senator Dearden: