Fred Hubbell's campaign announced this morning that State Senator Rita Hart is his pick for lieutenant governor. Hart and her husband grow corn and soybeans on a 600-acre farm near Wheatland (Clinton County). She previously taught in a rural school district for more than 20 years "before moving on to run educational programs that help young people find jobs with local businesses." I enclose below the full news release and a campaign video in which Hart introduces herself as an "educator, farmer, a mother, and a volunteer."
Speaking to the Des Moines Register's Brianne Pfannenstiel, Hart said, "I want (people) to know that I'm not stepping up to this title. I'm stepping up to the responsibility, and I will always keep their best interests in mind as I do that."
"I like to surround myself with people that come at questions and issues and experiences in a much different way than I do," Hubbell, 67, told the Register. "I think that makes the discussion richer, and you're better able to get a better decision that way. So I was looking for somebody that's very talented and capable, but not a lot like me. And I think I found her."
Since long before Hubbell entered the race for governor, Hart has been seen as a possible running mate for the next Democratic nominee. The pick should help the ticket in eastern Iowa and among rural and small-town voters, where the party has lost ground in recent election cycles.
Hart was first elected in 2012 to represent Iowa Senate district 49, covering Clinton County and part of north Scott County (scroll down for a map). Normally only even-numbered Senate districts are on the ballot in presidential election years, but post-2010 redistricting created a seat with no incumbent in her area. Hart won a full four-year term in 2014 despite a GOP landslide statewide. She was facing a strong challenge this year from Republican business owner and school board president Chris Cournoyer. The latest voter registration numbers show a small advantage for Democrats, but as an open seat Senate district 49 should be a competitive race. The district's residents favored Barack Obama for president in 2012, but Donald Trump outpolled Hillary Clinton here by 51.7 percent to 42.0 percent.

Fred Hubbell Announces State Senator Rita Hart As Running Mate

Senator Hart Is A Long-time Educator, Farmer, And Two-Term State Senator Representing Clinton And North Scott County

Hubbell-Hart Represents A Democratic Ticket Uniting All Iowans Behind Their Forward Looking Vision

Campaign Releases New Video: "Meet Rita"

Today, Fred Hubbell is announcing his running mate as State Senator Rita Hart from Wheatland, Iowa. Together, the Hubbell-Hart ticket brings together two experienced and proven leaders that will unite all Iowans behind their forward-looking vision to restore the people-first priorities - investing in health care, education, and local communities - that all Iowans deserve.

Working alongside her husband Paul on the farm his family has owned for over 100 years in Wheatland, Senator Hart knows the importance of standing up for Iowa's hardworking farm families. As the Ranking Member of both the Agriculture Committee and Agriculture and Natural Resources Budget Subcommittee, Hart has sponsored numerous pieces of legislation to make sure Iowa's farm families get the support they need. She also has been a vocal advocate against the ongoing trade war and the devastating consequences it will bear for rural Iowa and the state's agriculture economy.

A long-time former educator who taught in the Calamus-Wheatland and Bennett Community School Districts for over two decades, Senator Hart knows first-hand the importance of a quality education system and how vital it is to the future of our state. In the Senate, Hart has been a staunch advocate of fully funding Iowa's K-12 schools and expanding job training opportunities so every Iowan gets the skills they need to be successful, and Iowa can grow its high-skilled workforce.

"I am honored to join Fred and fight tooth and nail alongside him to get Iowa growing the right way," said Senator Hart. "In Big Rock, Wheatland, and communities like it across rural Iowa, we've born the brunt of Governor Reynolds and this Republican legislature's extreme right-wing agenda that has reduced access to health care, underfunded our schools, and put out of state corporations over local investment. We need to put people first in our state again."

"Senator Hart is a talented results-driven leader that brings a deep breadth of experience to our team," said Fred Hubbell. "As a former educator, dedicated public servant, and hardworking farmer, I am proud to have someone like Rita as my running mate to reverse the disastrous direction of this Governor and this Administration."

To announce the full ticket, the campaign is also releasing a new video titled: "Meet Rita."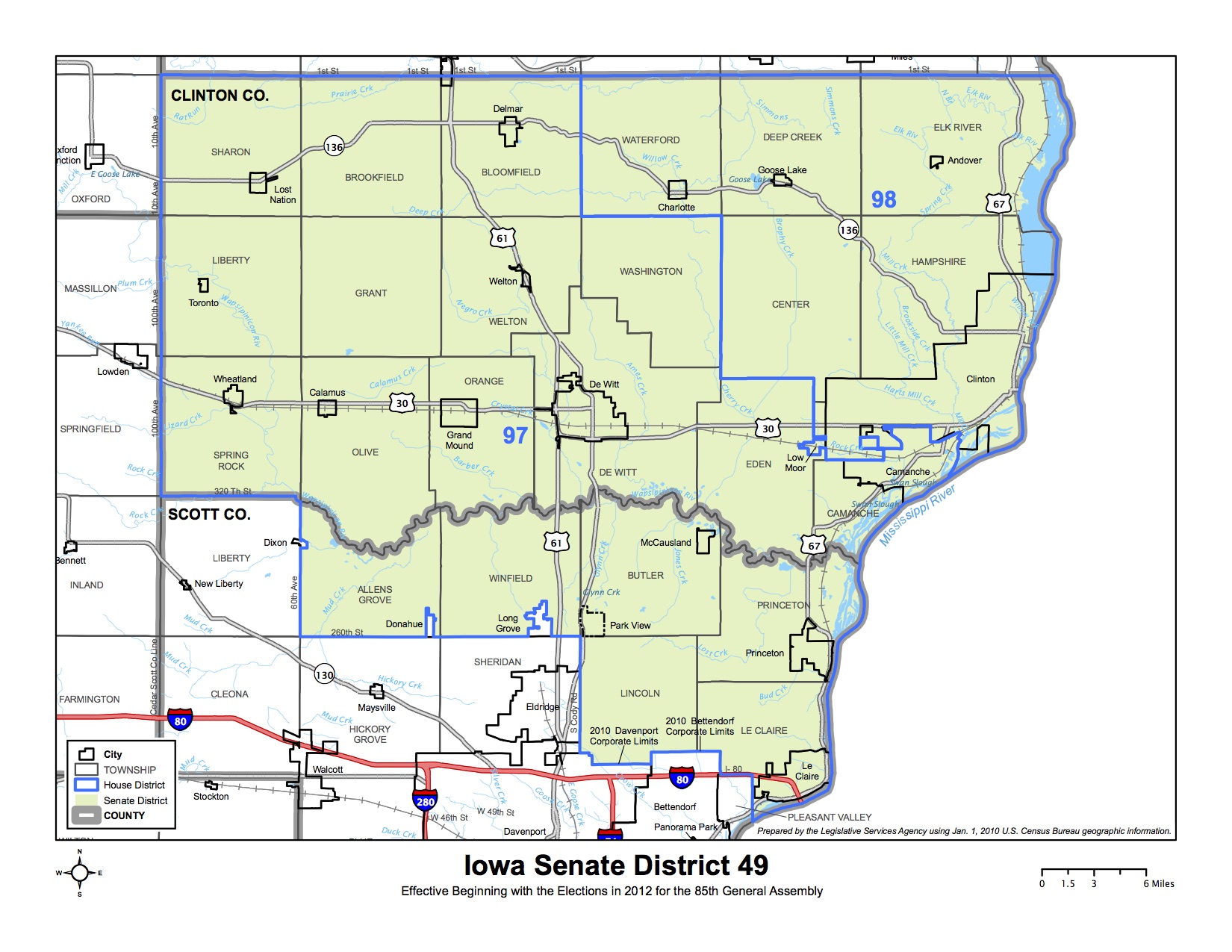 UPDATE: State Representative Mary Wolfe, who represents House district 98, had "no comment for now" when I asked whether she would seek the nomination in Hart's Senate district. A special convention will select a Democratic nominee this summer.
State convention delegates approved Hart for the lieutenant governor nomination with only a smattering of "nays," a contrast from the 2010 convention when a group of delegates tried to nominate Iowa Citizens for Community Improvement member Barb Kalbach instead of then Lieutenant Governor Patty Judge.
Pat Rynard predicted at Iowa Starting Line, "You're going to love Rita Hart." He has followed her career closely since 2012, when he was the Iowa Senate Democrats' field director during her first campaign.
Reaction to Hubbell's pick has overwhelmingly been positive, based on conversations at the state convention this morning and chatter on Iowa Democratic social media feeds. A small sampling of comments on just one Facebook thread.
Pete McRoberts:
I have worked in a Governor's office and have worked with Rita. I am delighted that she is picked to be the last one in the room with Fred when big decisions are made, and she also hits the other piece - she could step in as Governor.

The other thing? She has a natural appetite for a lot of work and she is just decent. She has always been tough and thorough up at the Capitol - and happy. That's who you want at IGOV.
Courtney Rowe, an alternate for Bernie Sanders at the 2016 Democratic National Convention: "Great pick! I met Rita Hart at the 2016 National Convention. She lead a super difficult meeting with class and grace. She was my pick to run for Governor last year at this time, so Fred and I are on the same page."
Deb McMahon, a vocal advocate for Iowans on Medicaid: "I saw her in action at one of the Medicaid meetings and she did not mince words! She is an outspoken advocate for the vulnerable. We need her experience and knowledge helping to make decisions! Great choice!"
Louisa Dykstra, a citizen lobbyist on issues related to public schools: "One of my favorite people to work with on the Senate Education committee."
Linn County Supervisor Brent Oleson: "Yeehaw! Great pick. Those two can now go anywhere in the state and at least engage and contest."
Tom Jochum, a lobbyist and former state lawmaker: "Smart, engaging and tough as nails. An excellent choice!"
LATER UPDATE: Audio of Hubbell's and Hart's speeches to the convention: