We interrupt the winter hiatus of Bleeding Heartland's wildflowers series to bring you Patrick Swanson's lovely recent pictures of his Harrison County prairie remnant. -promoted by Laura Belin
Saturday night, February 16, brought a nice snowfall to the Omaha/Council Bluffs region. We don't often get the kind of snow events that make me want to pull out my snowshoes, but as morning broke on Sunday, I decided to throw them in the back of the car and head to the Loess Hills to see what nature provided.
As I introduced in a previous post, I have been working to restore a native prairie remnant. I had considered trying to burn a slash pile from my summer efforts clearing cedars, as I occasionally do in the winter when the weather cooperates. This day, however, the snowplow hadn't yet cleared one of the roads I use to access the property where I intended to burn. As a result, I had to park and hike in from a different spot.
Because the snow was deeper than I expected, I bailed out on the bonfire idea, and decided instead to take my own "snow day" to trek around on my snowshoes and capture some winter photos of the prairie and woods on the property. I posted some of my pictures to the Iowa Wildflower Report Facebook group, prompting an invitation from Laura Belin to submit a blog post.

Snow is so transformative to the landscape. When draped with little snow caps, the cured flowers and grasses, otherwise quite mundane in their appearance, develop interesting new shapes and forms that draw the eye. Snow-festooned prairie coneflowers and clovers, ironweed, snakeroot, milkweed, sunflowers, leadplant, Indian grass, and Canada wild rye all caught my attention during my hike.
My meandering took me through cedar stands, oak openings, and burned woodland edge. Looking through the cedars and up into their canopies, limbs are emphasized by the snow. Fresh powder and filtered sunlight have the same effect on the bur oak. And how could I pass by the young mulberry, burned last spring and sporting a crop of mushrooms mantled by snow on one side, without taking a picture to remember the moment?
It's not just the flora that strikes me today. Animals leave behind signs in the snow revealing how they use the landscape. On a ridge top, four oval depressions in the snow outline where deer bedded down the previous evening. Perhaps they were among the half dozen I saw on my foray cresting a hill to south. The snow also shows where small parties of birds, sparrows or juncos I'm guessing, were foraging among the grasses for a meal. On the wing, I see hunters of the night and day, the barred owl and the red tail hawk.
For those who think of winter lands as slumbering, I would say this land is not asleep. It is not idle. It is alive. And on this day, I am grateful to have borne some witness to its life.
Prairie coneflower: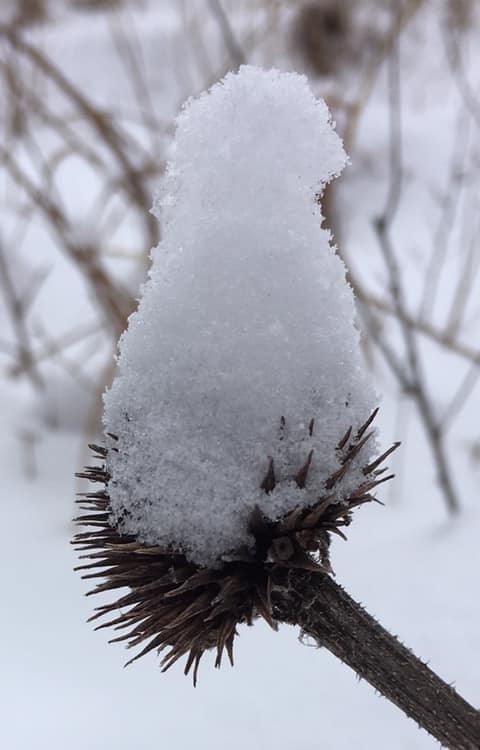 Indian grass: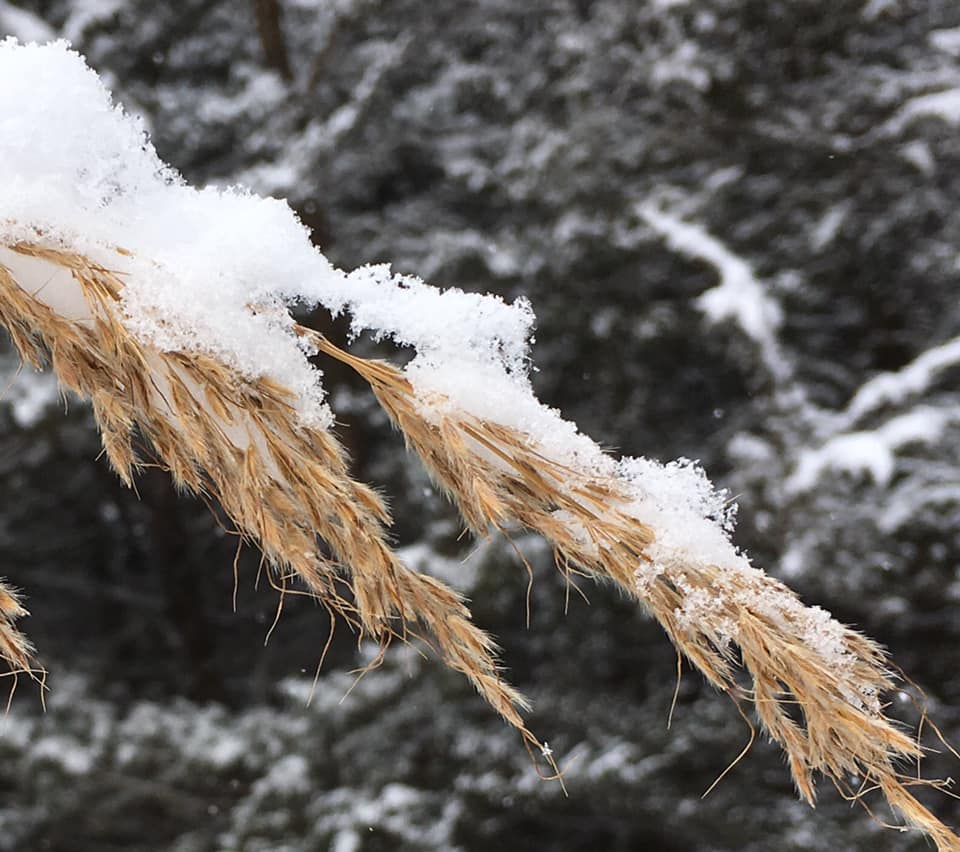 Canada wild rye: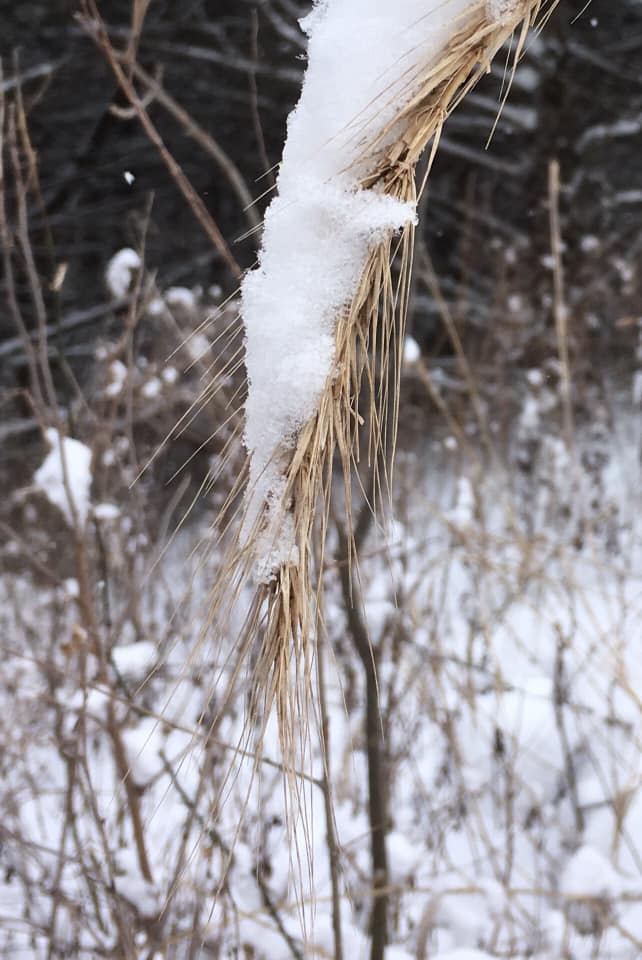 White snakeroot: (Editor's note: This plant played an important and tragic role in 19th century American history.)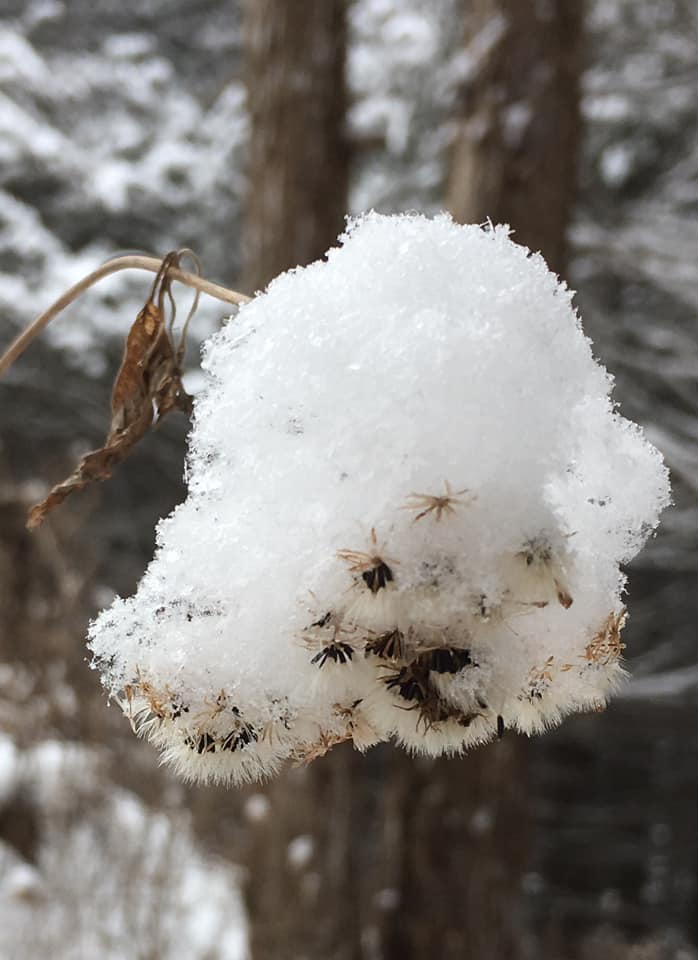 White prairie clover: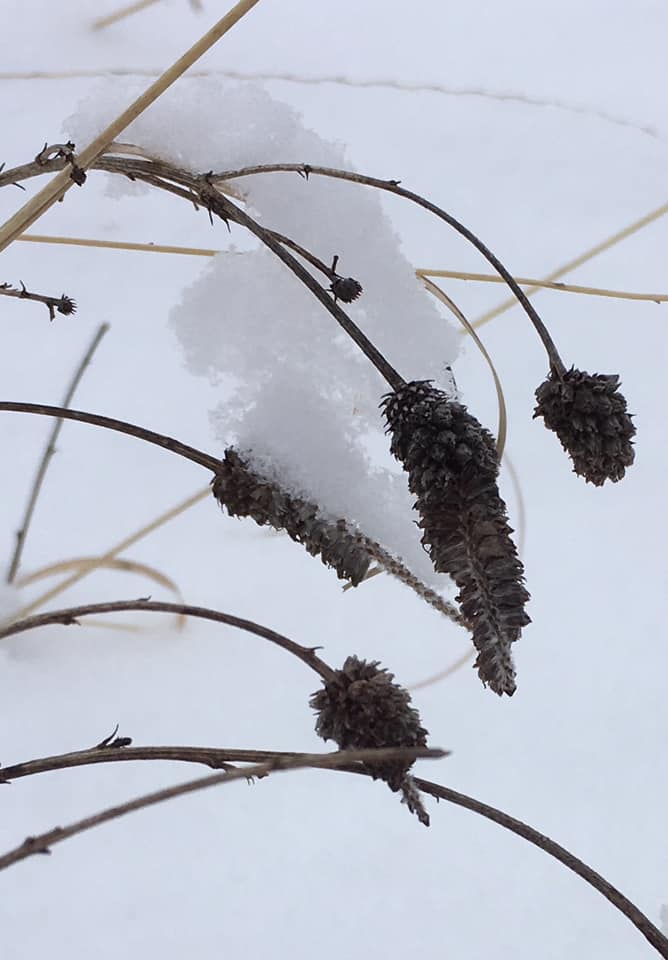 Lead plant: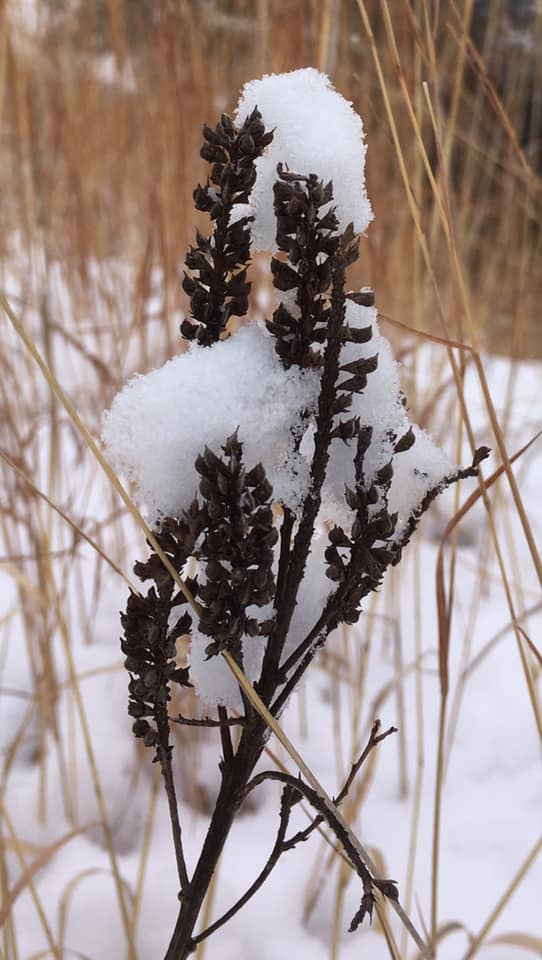 Dotted blazing star:

Not sure of the ID, but probably yellow giant hyssop: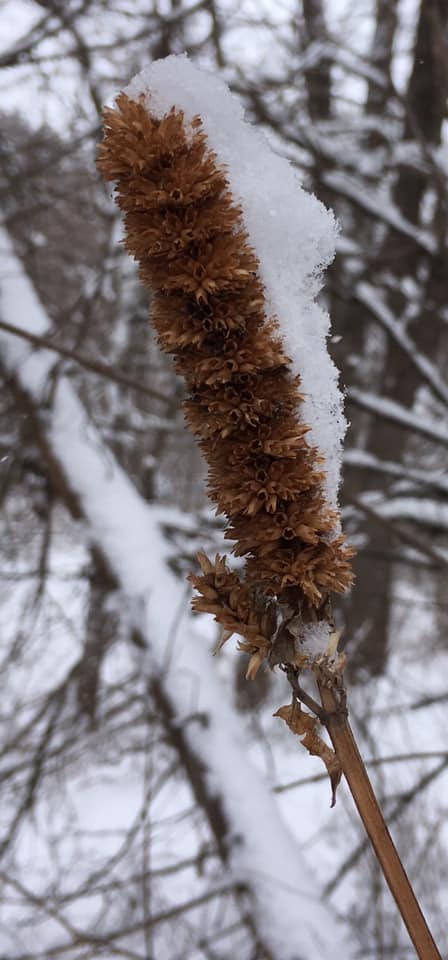 Tall ironweed: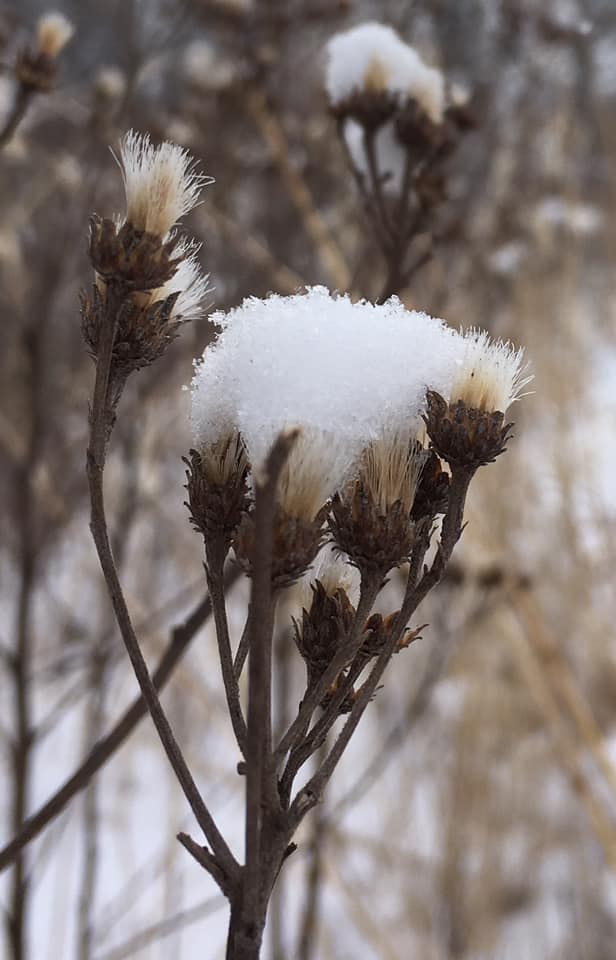 Seed pod from common milkweed: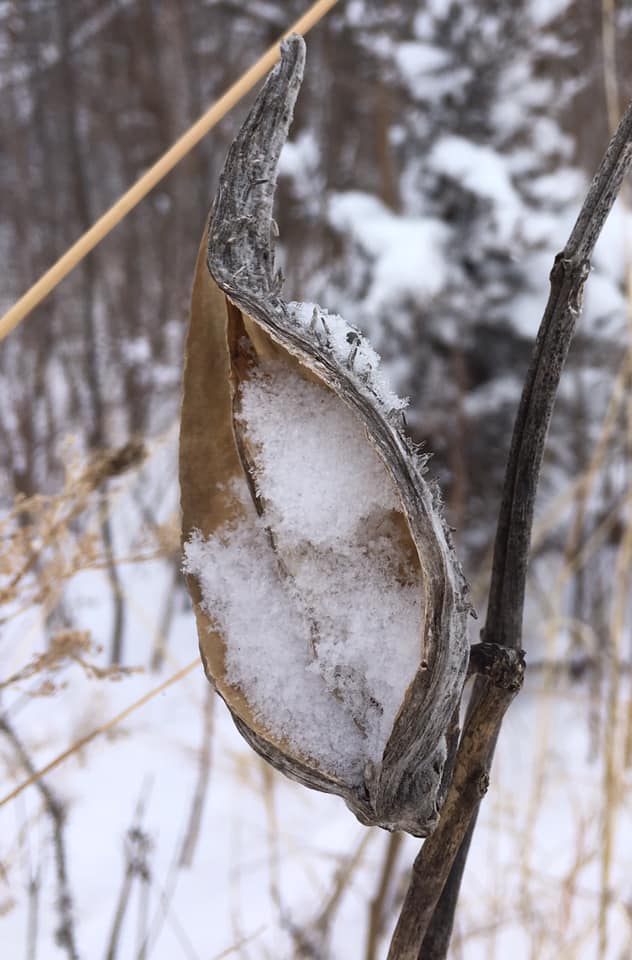 Sumac:
Jimsonweed (non-native):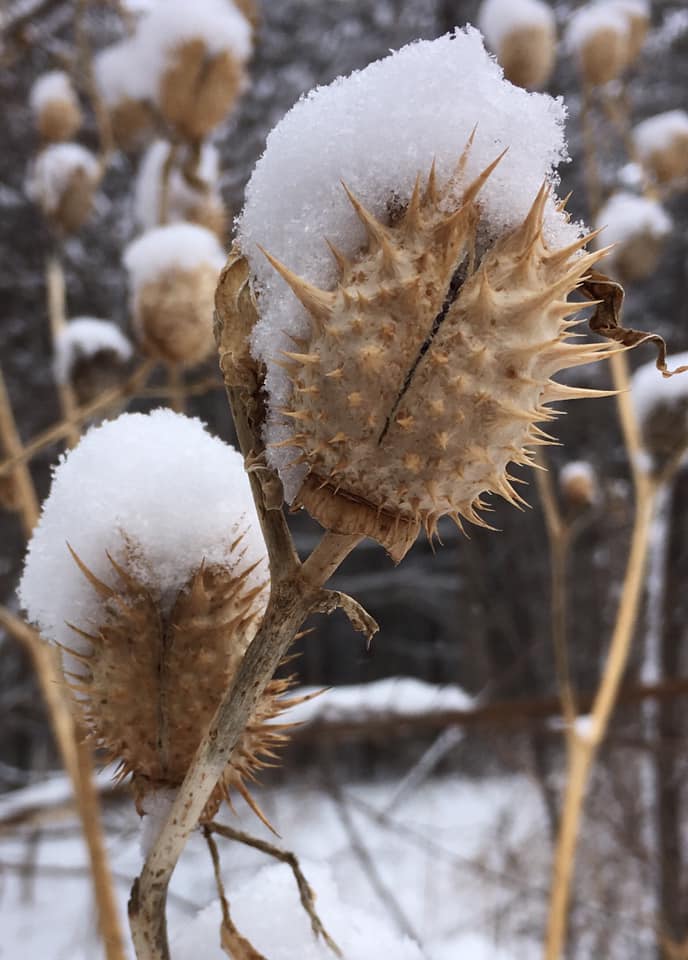 A sunflower, but not sure which one: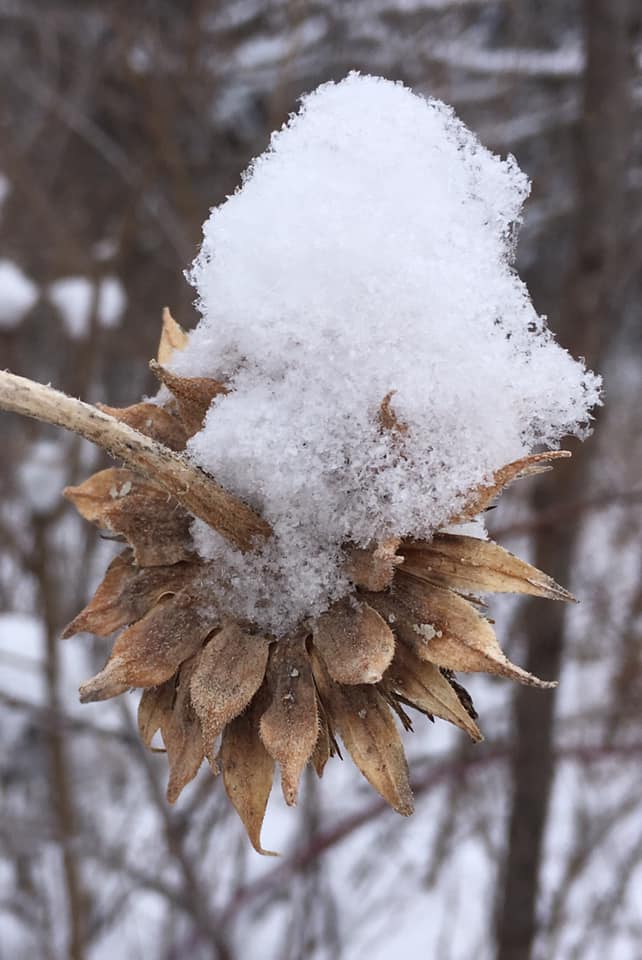 Not sure of the ID: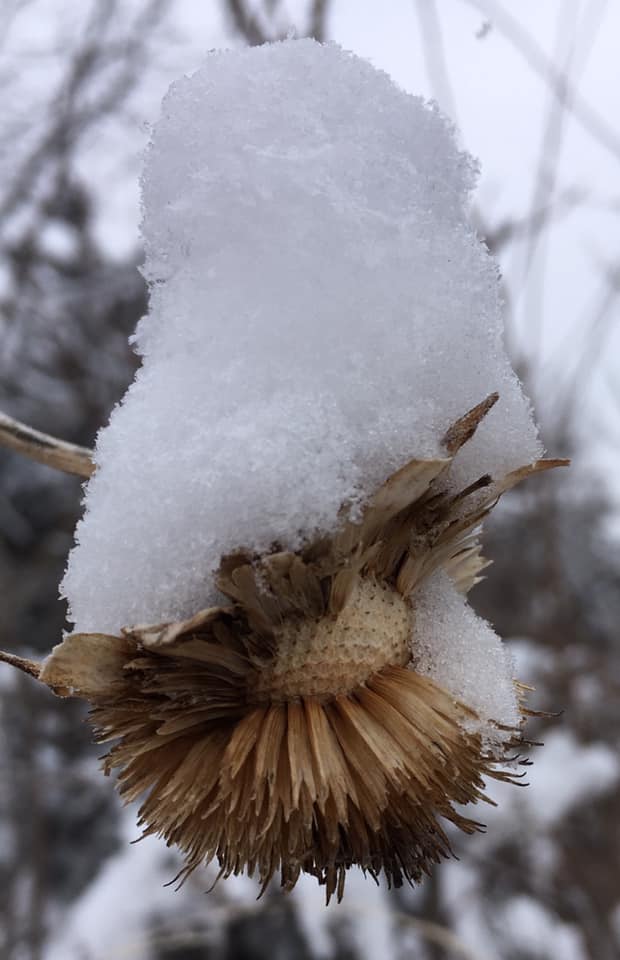 Hillside: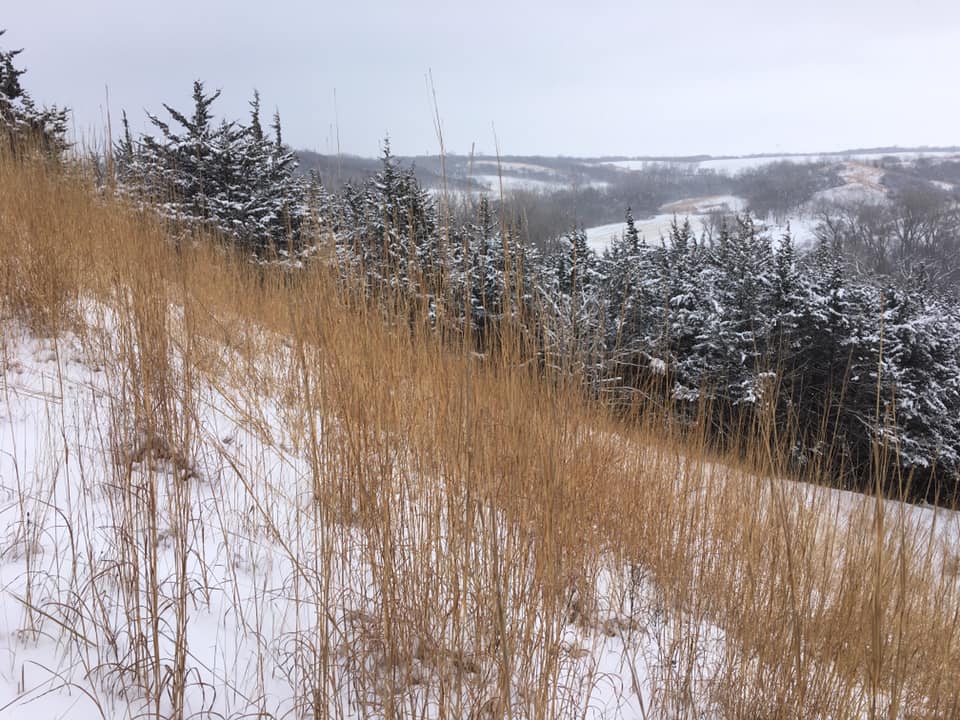 Cedar canopy: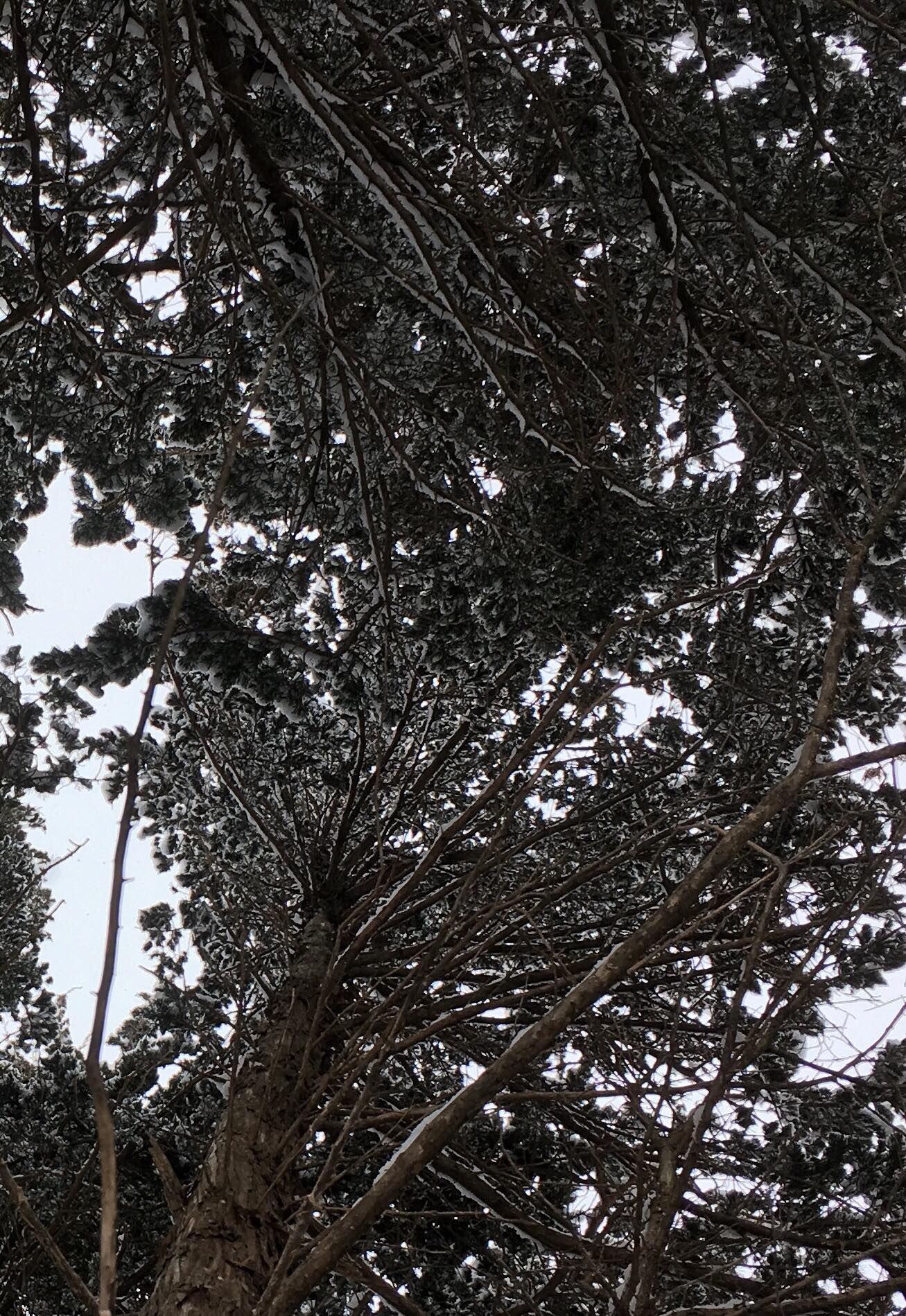 Signs of birds foraging: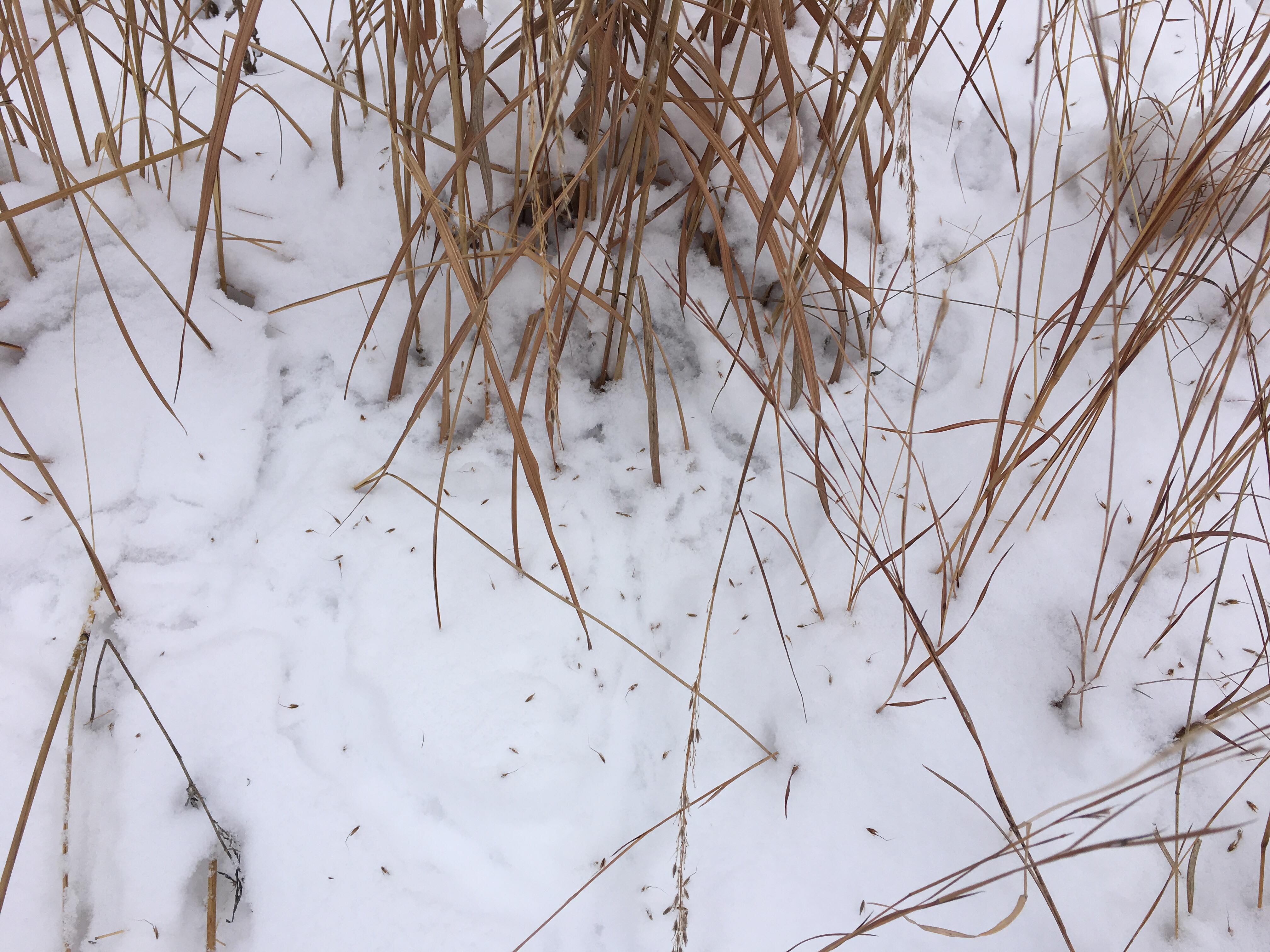 Stand of cedar trees: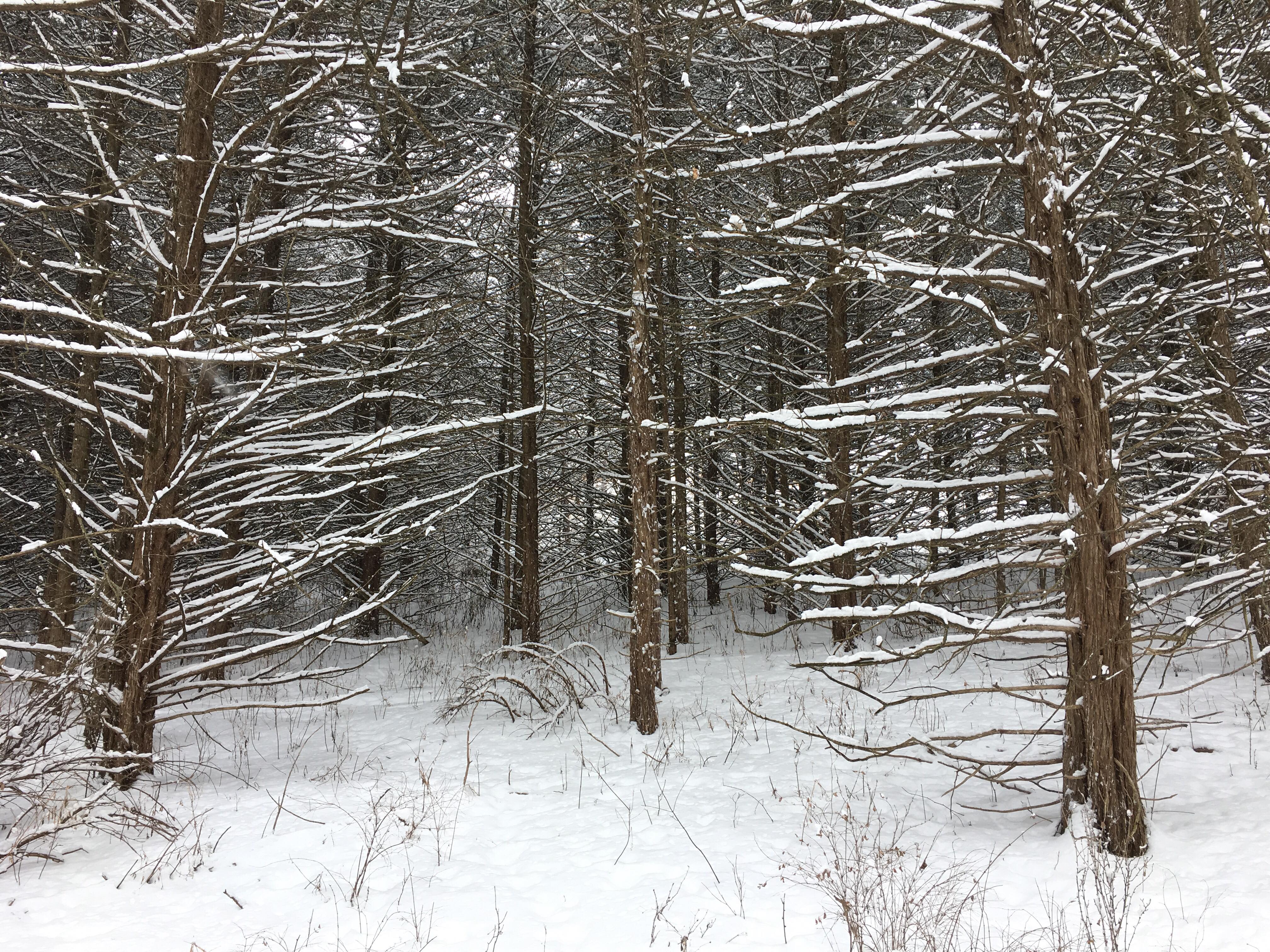 Fungus on a burned mulberry tree:
Bur oak: