Bridget Carberry Montgomery sounds the alarm about a bill Iowa Senate Republicans sent to the governor last week. Bleeding Heartland covered its provisions in detail after House Republicans approved the legislation in February. -promoted by Laura Belin
As a member of the Urbandale City Council, I have a responsibility to ensure the safety of residents, employees, and visitors to Urbandale. In that capacity, I implore Governor Kim Reynolds to veto House File 2502, because it interferes with our state's long history of local control and makes our communities less safe.

New subsection 4 of Section 724.28, Code 2020 (lines 21-29) is of utmost concern as it forces local "political subdivisions" of the state to put citizens at risk of harm from others carrying, possessing, or transporting "firearms or other dangerous weapons" (emphasis mine) in the buildings or physical structures located on property under the political subdivision's control.
Let that sink in for a minute. Local libraries, parks, swimming pools, and city halls will be forced to expose children and other residents to people carrying firearms or other dangerous weapons in with them.
Again, think about that for a minute. That means guns and dangerous weapons will be allowed at the toddler story time at the library or open swim at the pool.
The bill does allow exceptions if local governments provide screening by an armed security guard. But as intended, that language makes it cost prohibitive for almost all local governments to protect their citizens.
Some may argue that they would rather have a good guy with a gun than a bad guy with a gun, or that a sign will not prevent someone who intends to do harm. How do we know who is a good guy or a bad guy? I would rather take my chances with our current policy, which has served Iowa well, than to make or facilities less safe by allowing firearms and dangerous weapons.
As an Urbandale City Council member and formerly as a municipal employee in another community, I know firsthand how upset a person can feel when they think the city is infringing on their rights. While leading a community beautification in my previous job, my life and my family's lives were verbally threatened at a city council meeting by a property owner who disagreed with a utility cleanup project the city and neighborhood were planning.
Thankfully, a stern talk from the mayor defused the situation, but had that man had a gun, his anger could have easily escalated to violence. That moment of fear is something I will never forget, and one which has motivated me to take action to protect others from threats of violence.
I am a proud volunteer for Moms Demand Action for Gun Sense in America, a group that works to found common sense solutions to reducing gun violence. I work every day as a city council member and a community volunteer to make Iowa a better place to call home.
If you agree with me that guns and dangerous weapons have no place in municipal buildings like libraries, parks, pools, and city halls, and that this legislation takes away local control away from municipal governments, I urge you to ask Governor Reynolds to veto House File 2502. You can contact the governor's office by phone at 515-281-5211 or through this online form.
Bridget Carberry Montgomery
Views are my own and do not necessarily reflect those of other members of the Urbandale City Council.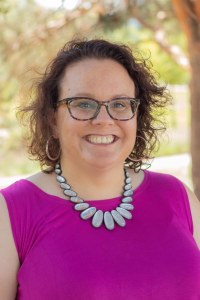 Editor's note from Laura Belin: House File 2502 passed both chambers along party lines, by votes of 52 to 44 in the Iowa House and 32 to 17 in the Senate. Bleeding Heartland covered highlights from the House debate earlier this year.
Top photo: Front view of the Urbandale Public Library, from the library's Facebook page.