This article first appeared on the Environmental Working Group's website. -promoted by Laura Belin
The largest and wealthiest U.S. farm businesses received the biggest share of almost $33 billion in payments from two subsidy programs – one created by the Trump administration to respond to the president's trade war and the other by Congress in response to the coronavirus pandemic, according to updates to EWG's Farm Subsidy Database.
The Market Facilitation Program, or MFP, was intended to offset the perceived damage done by the administration's trade war, which reduced many farmers' access to lucrative Chinese markets. Payments for the 2018 and 2019 crop years were just over $23 billion – more than $8.5 billion for 2018 and $14.5 billion for 2019.
EWG's analysis of Department of Agriculture records, obtained under the Freedom of Information Act, shows:

The top 1 percent of farms, the largest agribusinesses in the country, received 16 percent of MFP payments, or more than $3.8 billion. The average total payment for a farm in the top 1 percent was $524,689.
The top 10 percent of farms received more than half of all MFP payments, with farms in the top 10 percent getting an average payment of $185,412.
The bottom 80 percent of farms, the small- and mid-sized operations struggling the most, got just 23 percent of MFP payments, with an average per-farm payment of $9,109.
The Coronavirus Food Assistance Program, or CFAP, was intended to help farmers hurt by the pandemic-induced economic downturn. As of September 13, CFAP payments totaled more than $9.9 billion, but the Department of Agriculture has not yet responded to EWG's FOIA request for records of the most recent payments. Last week, President Trump announced a second round of CFAP payments, sending an additional $14 billion to farmers.
We have obtained and analyzed records for $5 billion in CFAP payments through June 30, and they show that CFAP payments through that date went to the largest farm operations, even more than the MFP.
The top 1 percent of farms got 22 percent of CFAP payments, for an average payment of $352,432.
The smallest 80 percent of farms received 23 percent of CFAP payments, for an average payment of $4,677.
Unlike other stringently controlled welfare programs, like food stamps, farm subsidies place few requirements on people who receive them, and few limits on payments. Many recipients never have to set foot on the farm or ride in a tractor to get paid. That's why EWG has found thousands of people who live in cities, and some who live on golf courses, who have received MFP payments.
A new Government Accountability Office report released last week found the same trend. The GAO found that for eight of 25 farms that got the largest payments in 2019, the recipients qualified only through "active personal management." To qualify under that definition, recipients need only dial in to a few shareholder conferences a year.
Part of the reason MFP payments were larger in 2019 than in 2018 was because the Trump administration increased the per-person payment limit from $125,000 to $250,000. In 2019, his increase sent an extra $519 million to the largest farms. And this payment limit applies only to individuals: Farms can have an unlimited number of people who get payments, and each person can get up to $250,000.
EWG has found multiple farms that have received millions of dollars through different farm subsidy programs. For example, two of the largest MFP recipients were Smith & Sons, based in Bishop, Texas, which got total payments of more than $3.2 million, and Deline Farms Partnership of Charleston, Mo., which received more than $2.9 million. The largest CFAP payment through June went to Titan Swine of Ireton, Iowa, which received more than $2.5 million.
Records of 2019 top recipients also list several banks and financial institutions. If a farm had an operating loan with a bank, the bank received the farm's bailout check, and USDA listed them as recipients in response to our FOIA request. Many of the biggest MFP recipients in the Farm Subsidy Database are now banks – another blow against federal farm program transparency, because if the checks are sent to banks, taxpayers do not know who is actually getting the money.
As with older, traditional farm subsidy programs, the largest farms, which need the help the least, received the most taxpayer dollars from these two new programs. USDA must make changes to ensure the money goes to small struggling farms and to farmers who actually do the work.
In a welcome change, the Farm Service Agency recently released rules that would require anyone who receives traditional subsidies through "active personal management" alone to contribute at least 25 percent of the farm's total management, or 500 hours of management, a year.
These rules will go far in reducing subsidies for people who don't provide a significant contribution to the farm, and it is hoped they will lower the number of "city slickers" in every major American city, from Manhattan to Las Vegas, who receive government payments.
But the new rules apply only to traditional farm subsidy programs established in the farm bill. The USDA should apply these rules to any future MFP, CFAP, or other ad hoc farm subsidy programs.
Anne Schechinger is Senior Analyst of Economics for the Environmental Working Group.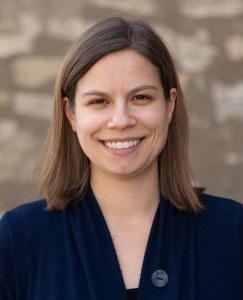 Top image: Corn field in Iowa with farm buildings in background. Photo by Natalia Kuzmina, available via Shutterstock.