Glenn Hurst: Democrats cannot hope to build their bench if they undervalue down-ballot elected positions and concede those offices to Republicans. -promoted by Laura Belin
The Iowa Democratic Party needs to reconsider its strategy for winning elections in Iowa. Republicans have a stronghold on the governor's office, the state legislature and the majority of Iowa's Congressional delegation. They now dominate the Iowa Senate and have long controlled the majority in the House.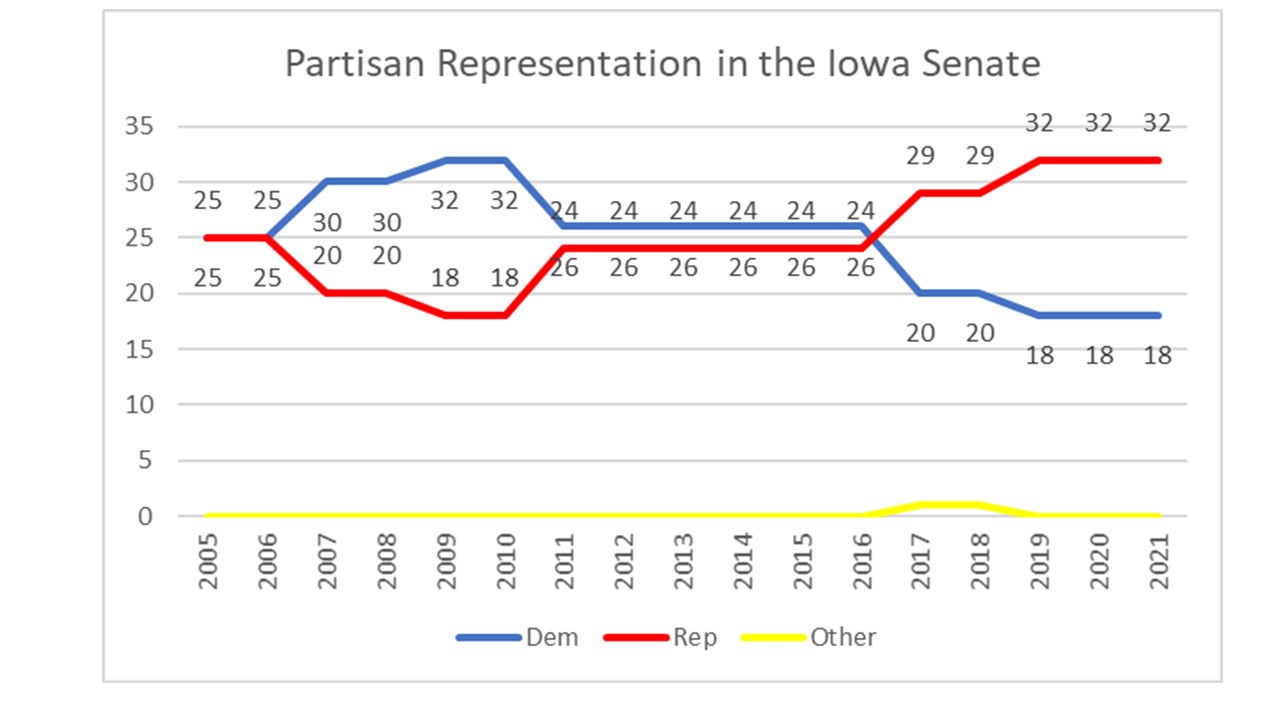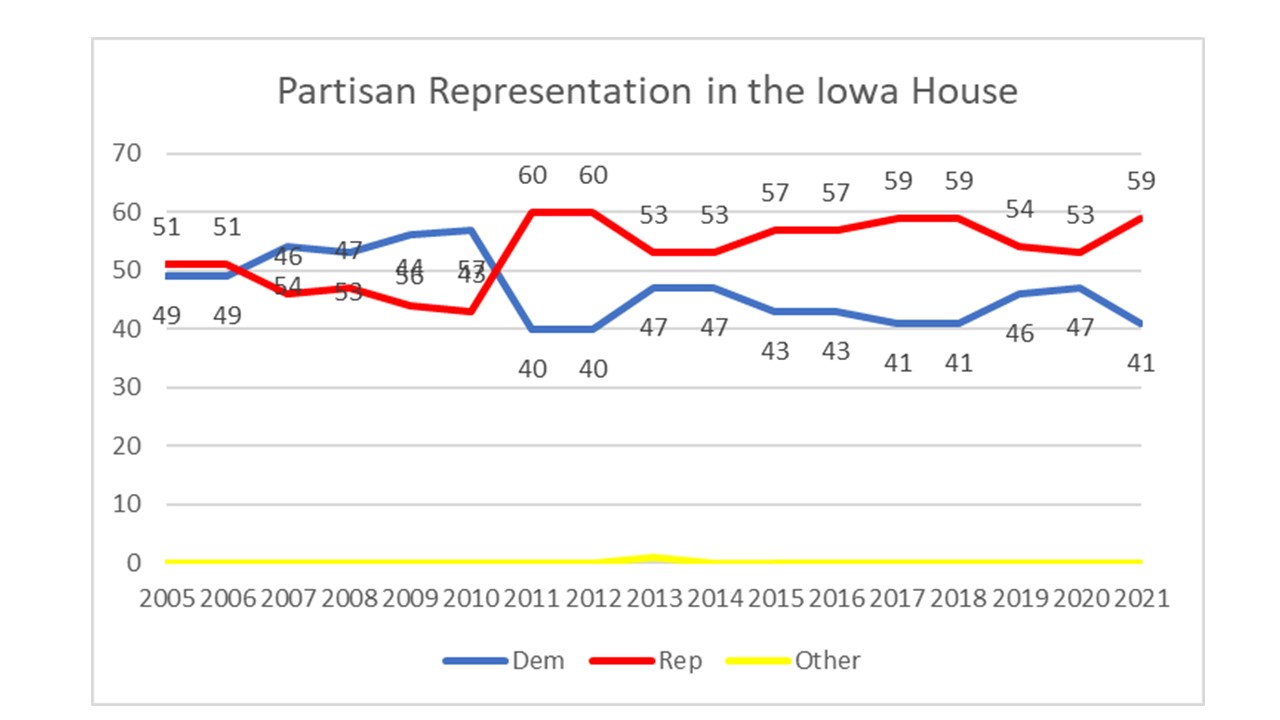 However, these are not the only races in Iowa that should matter. Democratic strategy does not significantly addresses or empower wins up and down the entire ticket. A high-level overview of rural counties may not look promising at first glance. The Republican Party has the advantage, in terms of registrations.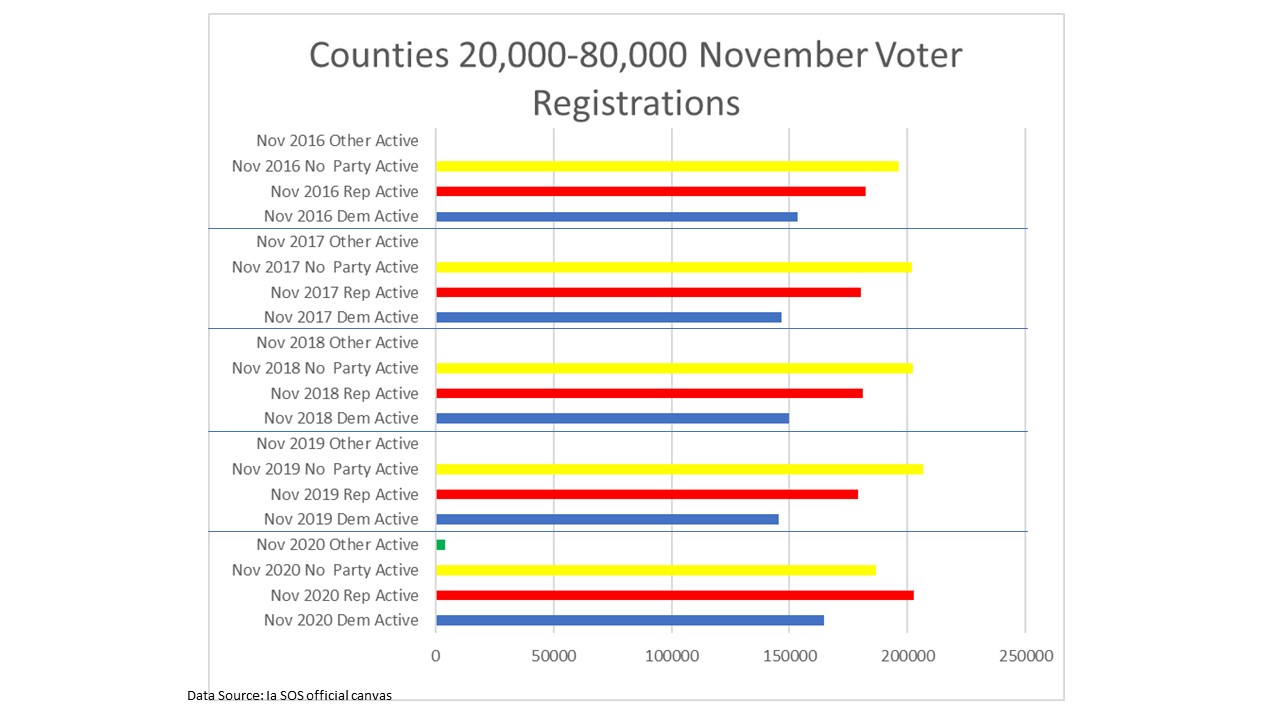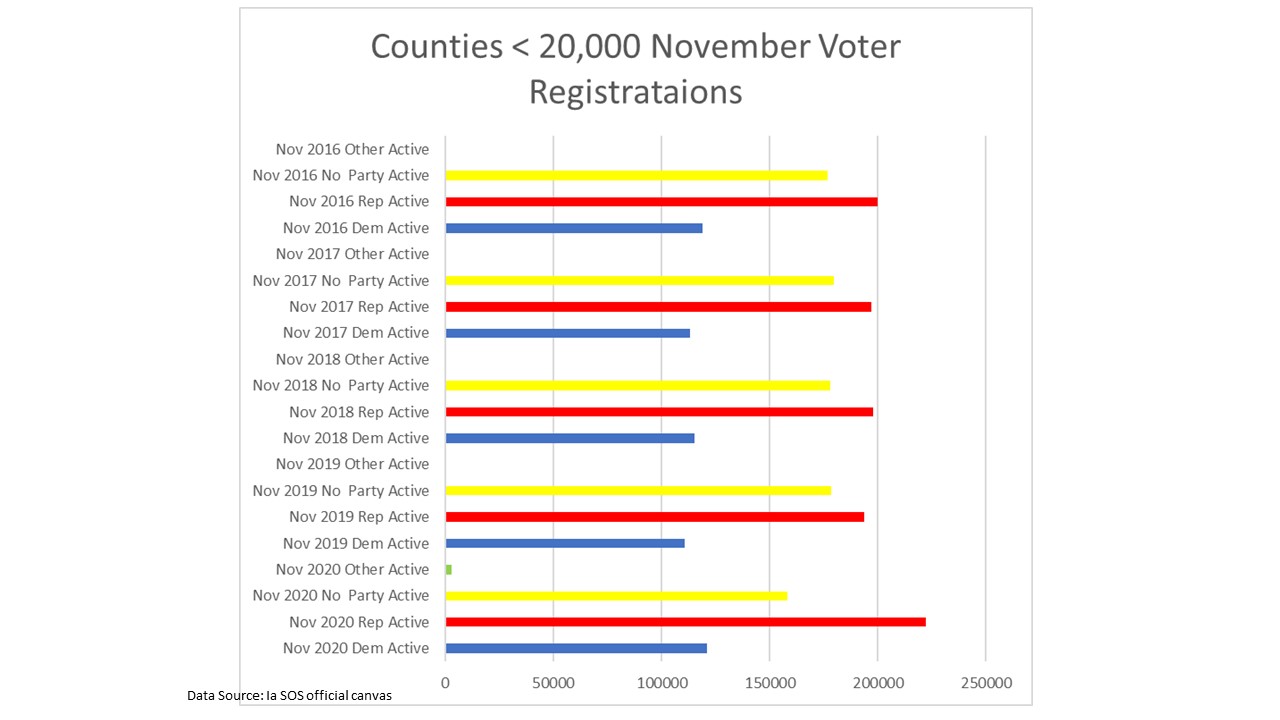 As a result, in counties with populations under 20,000, Republicans have also been able to dominate the partisan races at the county level (Supervisors, Auditors, Treasurers, Sheriffs).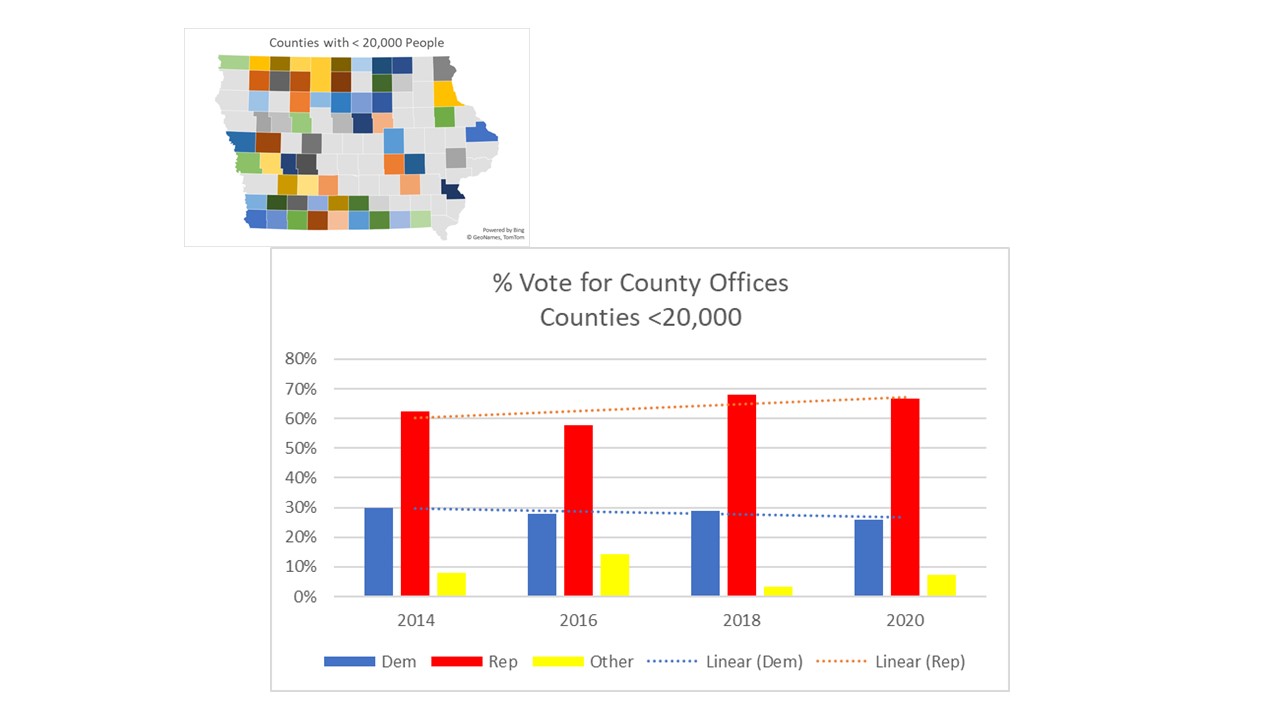 Not only are Republicans winning, they are winning by more and more each cycle.
They they hold the lion's share of all seats in our small counties and cities. A straw poll of rural Democratic Party chairs produced one or two names per county that "might be" Democrats on all the boards, councils and commissions of each county. The uncertainty of their answer at least demonstrates that if Democrats have a down-ballot bench, the county parties have not been charged to know who is on it.
These same chairs report that, for the most part, rural Democrats have been plucked from thin air and dropped into races they have no hope of winning. The last-minute offering of Contest Every Race, a tool for identifying potential local candidates, was rated well by rural chairs, but too little, too late. It remains to be seen whether the Iowa Democratic Party has a commitment to using that tool effectively and then putting the resources into winning down-ballot races.
Too long, finding the Democratic candidate for down-ballot races has been a search for the needle in the haystack. Once found, where those candidates are asked to run is problematic. When the ballot has multiple races low on the ticket, the reluctant candidate is often recruited for the most unwinnable seat, high in the middle of the ballot. An invisible candidate in an invisible race.
So does it make sense for Democrats to spread themselves thinner? In the end, the data confirms that there are not too many races left to lose. Something radically different must be done.
Can Democrats Win?
Experience shows that Democrats can expect to do better farther down the ballot. They just have not tapped into that experience. Down-ballot Democratic candidates have lessons for success if the party will hear them. They have proven that Democrats can win in the Republican dominated rural counties of Iowa. They can do so without hiding their Democratic identity and without the need for miraculous intervention.
In 2018, one Democrat, Dolores Bristol, found success when she wrote in her name for Soil and Water Conservation Board in Pottawattamie County. She playfully posted her act of rebellion on Facebook and was then swept into office with little more than handwritten white paper and magic marker signs held up at the next few county party gatherings.
As an already active volunteer within the county party, she found much support from the other work horses who were sure to vote. Word was spread in the 29 days preceding election day via Facebook and Twitter. Though initially reluctant to be called a candidate, that is exactly what she was. Her victory was a feather in the cap of the local party. She is an asset and resource for environmentally minded party members. She is a demonstration that more races need to be run, and there are more ways to win them.
Often candidates are unopposed in down-ballot races. It is common for tickets to end in a series of lonely ovals next to a blank line waiting for a candidate to materialize. A name and a drop of motivation can claim those seats.
But Do Down-Ballot Races Matter?
Federal and state policy are enacted at the local level. Commissioner Bristol's success matters. Iowa Code 161A.7 grants broad powers to soil and water conservation boards to research, engage consultants, conduct demonstration projects on state owned land, develop conservation plans related to erosion, floods and natural disasters. Democratic values are needed and must be demonstrated in these bodies and at all levels of government.
Specific examples of other opportunities for installing Democratic values down the ballot include:
The Iowa legislature recently redefined how municipalities can determine "lowest responsible bid" when awarding contracts. But local elected officials can work around those limitations if they are inclined to put in the effort.
A Democratic city council member could dramatically affect the outcome of a large project in favor of local workers, union apprenticeships for job creation, requiring proof of safety records, and quality of work.
A Democratic school board member could insist on including allowable topics of negotiation in their contracts with teachers' unions, thus preserving job security and satisfaction and retaining the best teachers and staff.
Hospital board members can direct the services of their community owned care center to emphasize mental health and/or maternity services.
County supervisors oversee the use of the Master Matrix in confined animal feeding operations. As part of a larger process, they then approve or reject individual proposals.
How Do These Offices Provide Value To The Iowa Democratic Party?
These races matter in the long-game strategy for the Democratic Party. The general consensus is that winning a race puts a person in a better position to win a future race. Incumbents win more than they lose. Winners in one race, tend to win others. Without a doubt, running in a race prepares a person for running in another.
A down-ballot, nonpartisan win builds a resume for those candidates from an unpopular party who aspire to higher office. At the small county level, service to the community as an elected official brings name recognition. Once a candidate is ready to run for a partisan office, they can step up to the plate with a stumping point; a record of success. Their voters now see them as their neighbor and past representative which can help them span the partisan divide.
Where Are The Candidates?
Members of area non-profit foundations and community groups who share our values should be groomed for these races. Any Democrat who has ever run a race, served on a board, or volunteered for the party should be considered a potential candidate and invited to participate with the county party. They should be invited every time, even if they have always declined.
This is the time to be friends with our friends. The Iowa Farmers Union, Sierra Club, Sunshine Movement, or Iowa CCI members should be approached about running for soil and water conservation seats and then supported in the effort. These are easy local victories waiting to be claimed. These friends have a vested interest in representation on these board.
Democratic parties must teach these candidates how to raise funds and support that effort as individuals. They must help them develop tools to connect with the voter. This is the role of the Democratic Party: to provide a structure for Democratic candidates to run on and win.
After candidates become representatives, they should be recruited up from the municipal positions the party helped them win. The party should remain their constant ally. From there, individuals can move more successfully into partisan races.
How Do We Win Nonpartisan Races?
Candidates still need tools to win in the nonpartisan environment.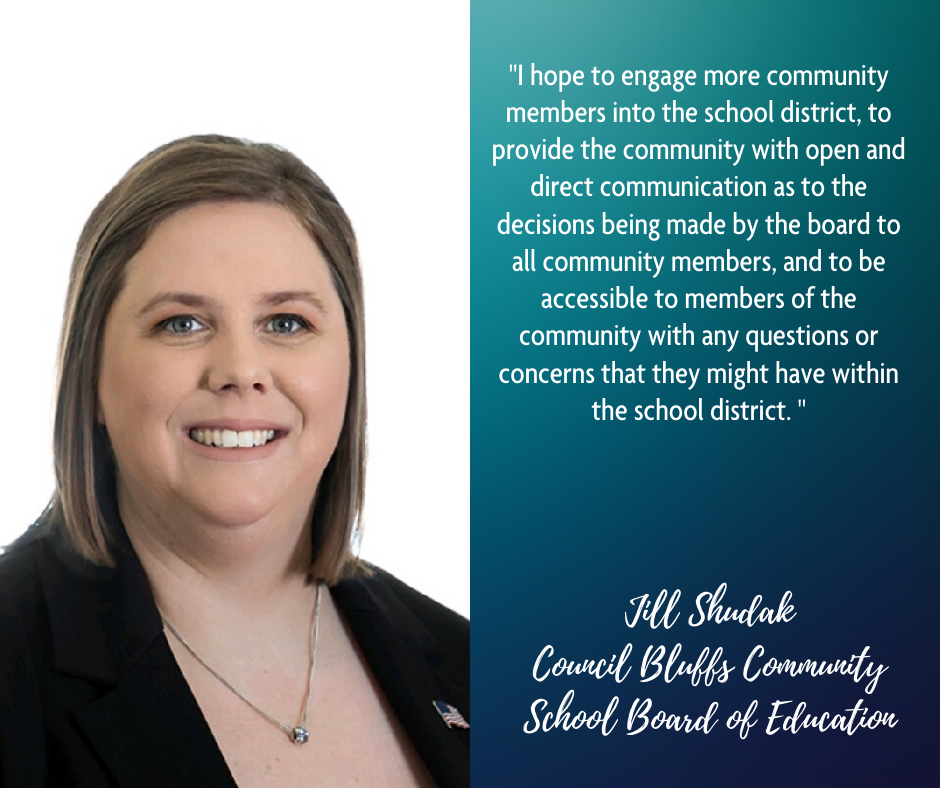 Jill Schudak is an active first vice chair of the Pottawattamie County Democrats. She ran and won a race for Council Bluffs School Board in 2019. She not only won; she had more votes than any other candidate in any race, including the Council Bluffs mayoral race.
She carried herself to victory as she espoused Democratic values such as protecting union teachers and staff. She advocated for funding for special needs students and school safety. She was a Democrat in a nonpartisan race where the registrations were against her, and she won.
The nonpartisan environment leveled the playing field where she could run on the issues. She won without compromising her values because she had the right tools. She began her run while participating in the Emerge candidate training program. She had access to voter registration through VAN, and she had the ongoing support of the county central committee and devoted volunteers. She put in the work and is now an exceptional candidate for a partisan race in Iowa.
Her time on the county central committee helped her self-identify her needs. As a party, once Democrats identify candidates, they have to connect them to the resources to run. Emerge is a candidate training program for female candidates, but others exist and are accessible to all. Polk County Democrats have offered all candidates in the state access to their Brighter Blue program. County chairs and volunteers must be charged with and supported in their efforts to help win these races.
Another way to win nonpartisan races is to make more of them. Democrats can work on building a deeper bench by increasing the number of nonpartisan seats on that bench. The state legislature could help all county level candidates by making county-level races (supervisors, sheriffs, county attorneys, etc.) nonpartisan. This would also help increase the number and visibility of candidates who may move into House and Senate races which cut across county lines.
Just like cities and public hospitals, county government offers a great opportunity to turn Democratic values into programs and action. Road contracts, control of the spread of confined animal operations, rural broadband, clean energy policy are all ultimately managed at the county level. Auditors count votes and keep elections fair and accessible. Treasurers collect taxes and recommend the appropriate levy for the county's goals.
Democrats are already successful in winning county races in our larger counties.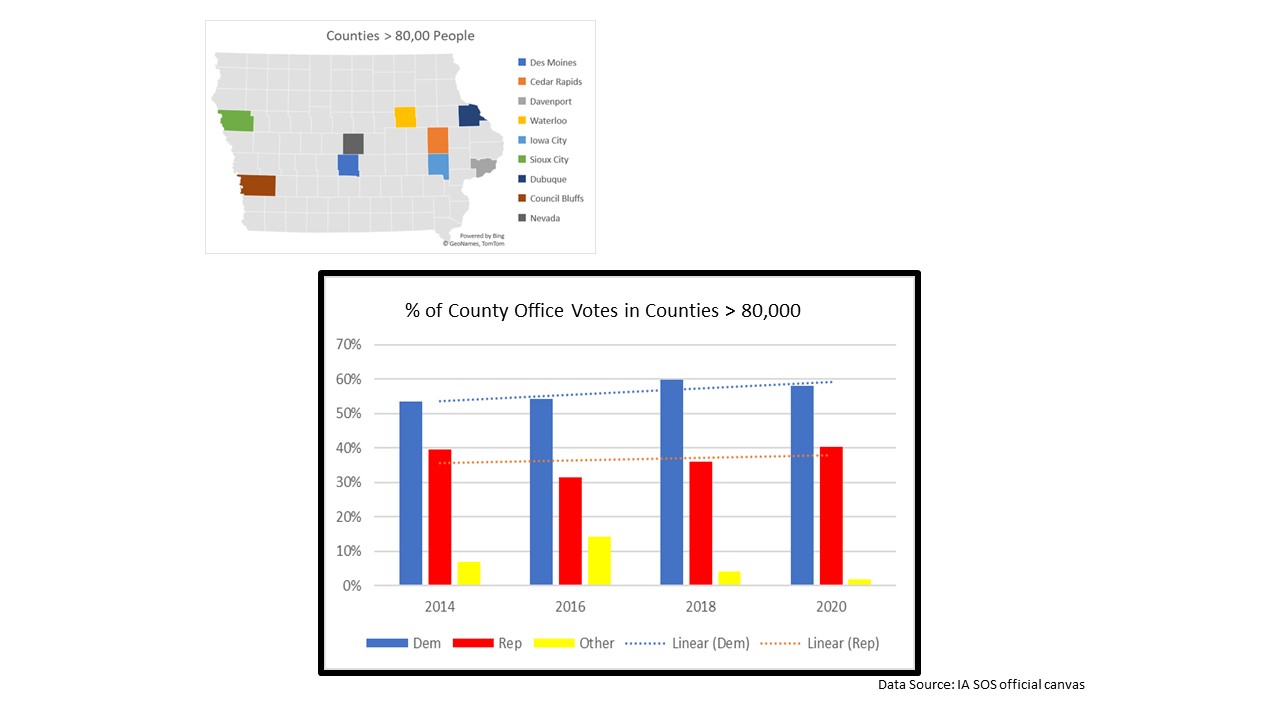 This is largely due to the skew of voter registrations in these counties, but a rules change need not change those outcomes. Wins will persist if Democrats continue to run on the issues and Democratic values.
But Voters Do Not Know About These Jobs Or Candidates
An educated Democratic electorate must be part of a down-ballot plan. Any candidate who has run for office below the level of governor, president, U.S. Senate, or House can tell you that voters do not have a good grasp on what they are voting on, let alone who they are voting for. During the 2018 election cycle, Democrat Rob Sand crisscrossed the state explaining why a state auditor does not need to be an accountant.
The Democratic Party needs to have ongoing outreach to voters that expresses our values clearly. Those values should be tied directly to the nonpartisan races just as they are to top of the ticket races. We have to be clear about our game plan. The players need to be put on public display.Voters need to be taught what they are voting for.
This is a long-game plan. There is reason to play a short game as well; we have to field a team in every race, every time. But we must also be recruiting and training for the future in a way that makes sense. If we do not, we will just continue doing what we have been doing and continue to get the same results.
If Democrats continue to undervalue down-ballot elected positions, and continue to concede them to Republicans, they cannot hope to build their bench. Without that bench, they cannot hope to win races higher up the ticket. As it is, Republicans do not have to look far to find a field of seasoned officials waiting to be called up to the big show.
Glenn Hurst is Chair of the Rural Caucus of the Iowa Democratic Party and chairs the Third District Central Committee. He is a rural physician from Minden Iowa and serves as an elected official on the Minden City Council. He is Co-Organizer for Indivisible Iowa in Senate district 11 and co-founder of Seniors: Fighting for Our Lives.