Jack Hatch represented part of Des Moines in the Iowa Senate and was the 2014 Democratic nominee for governor.
Grace Van Cleave has done a great job with her campaign to "Give Choice a Voice." Iowans' basic human right to exercise our own reproductive health care decisions is under the gravest threat in 50 years. We have an Iowa Supreme Court case pending, and a state constitutional amendment designed to clear a path for banning abortion may appear on a statewide ballot soon. After that, there may be no right to choose in Iowa. 
Who will represent us in this huge battle that's coming?
Women hold twelve of the 50 Iowa Senate seats, but only seven senators are pro-choice women. In Iowa, women have consistently made up more than half of the electorate and have been severely underrepresented throughout our history. Grace differs from 99 percent of those who have served: she's a pro-choice Democratic woman. 
Grace's focus is on fighting on behalf of Iowa women to protect reproductive freedoms; expand access to reproductive care centers; increase funding for women's health care programs; prioritize lifesaving preventative care like breast and cervical cancer testing; and address maternal and infant mortality rates, especially in our communities of color.
Over a long legislative career, I learned to negotiate with our Republican opponents when necessary but stand firm when our values were at stake. We can be proud of the results, on health care reform, Medicaid expansion, children's health care, medical homes, and other issues. That's the kind of legislator Grace will be: focused on outcomes, committed until the job is done. 
But when it comes to our fundamental human rights – those aren't to be negotiated, traded away or watered down. These are the topics in the legislature that require backbone and tenacity, or as one of Grace's heroes, Senator Elizabeth Warren reminds us—persistence. 
Grace is no stranger to big political fights like the one we're about to enter. Her experience is: fighting to elect progressive Democrats at America Votes; for pro-choice women candidates at EMILYs List; to elect candidates who share our values at the Democratic National Committee and across five states; working for the best of Iowa's governors, Tom Vilsack and Chet Culver (and, full disclosure, working on my 2014 campaign for governor and volunteering in subsequent campaigns, for which I'm grateful). 
Through my more recent work helping Iowa Democrats chart a course forward, one of the things I've learned is in states that have a purple-to-red arc like Iowa, places like Arkansas, South Dakota, Kansas, Missouri and Oklahoma, they still have party organizations, donors, volunteers and blogs. What they desperately need are fighters, champions and leaders. People who will do the hard work over multiple election cycles to bring this party back. That's a role Grace can fill.
I served with some amazing women state senators including Patty Judge, Pam Jochum, Swati Dandekar, Liz Mathis, and Amanda Ragan. I mean this: Grace Van Cleave reminds me of those smart, dedicated, determined Iowa leaders. Democrats in Senate District 17 have a choice to make, but Grace is poised to lead the urgent Iowa fight over reproductive rights, and you'll be very proud you chose her.  
Top photo of Grace Van Cleave and enclosed photo of Jack Hatch published with permission.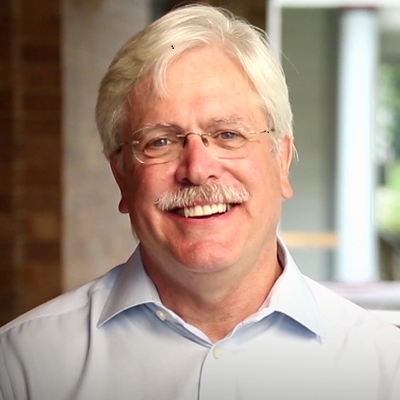 Iowa Senate district 17 covers part of the city of Des Moines.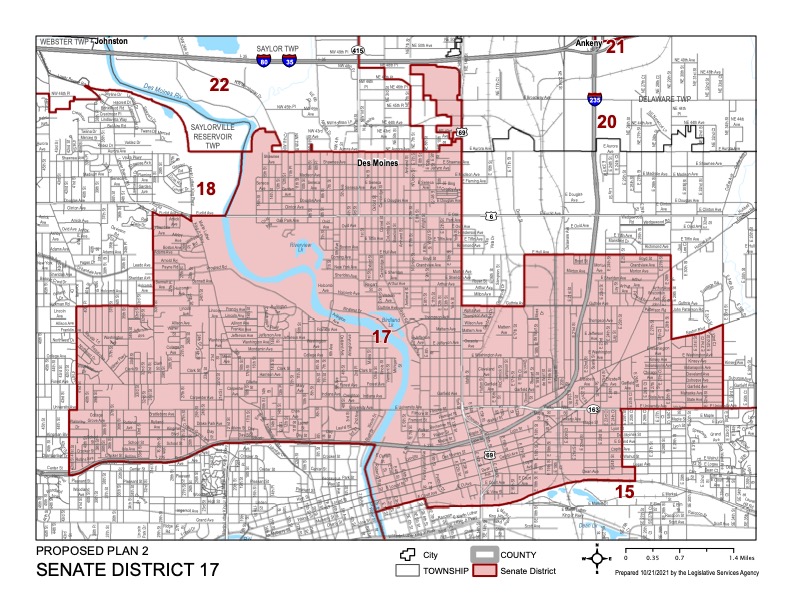 Editor's note: Bleeding Heartland welcomes guest posts advocating for Democratic candidates in competitive primaries for local, state, or federal offices. Please read these guidelines and contact Laura Belin if you are interested in writing.