At least two candidates will seek the Democratic nomination in Iowa Senate district 21, an open seat due to Senator Matt McCoy's decision to run for Polk County supervisor. Connie Ryan announced her candidacy last week, and Claire Celsi joined the field this morning.

In a statement posted on her campaign's Facebook page, Celsi wrote,
I'm running because Iowans deserve dedicated, knowledgeable and accessible public servants who really care. That's who I am. I look forward to meeting you on the campaign trail!

Matt McCoy has been a relentless fighter in the Iowa Senate for working people in our state. He has always stood up for the vulnerable and the marginalized. I will continue that tradition and speak up loudly for the voiceless. My vision of Iowa is much different than the one I see unfolding in the GOP controlled legislature. Iowans deserve better.
Celsi has lived in Senate district 21 for decades. As the Democratic candidate in House district 42 last election cycle, she received little financial assistance from the state party. Nevertheless, she gave four-term incumbent Peter Cownie such a scare that the Iowa GOP spent more than $350,000 defending the seat (see here and here).
Pete De Kock, a former district director for U.S. Representative Bruce Braley, confirmed on February 6 that he is still thinking about running here. Trial attorney and former Tom Harkin staffer Michael Kuehner said last week that he is considering the race as well. UPDATE: Kuehner commented on February 7,
I won't be running in the race to succeed Sen. McCoy. The next state senator from SD21 needs to not only maintain Sen. McCoy's unparalleled constituent service, but to also promote the Democratic caucus statewide. To do so requires a significant amount of time and effort. Given my current professional and personal obligations, a run isn't feasible at this time.

There are some great candidates out there who will serve the people of SD21 well. I look forward to supporting the nominee and Democrats statewide, while my wife and I get ready for SD21's newest constituent's arrival in May.
Senate district 21 covers parts of the south and west sides of Des Moines, many West Des Moines precincts in Polk County, and the city of Cumming in Warren County (scroll to the end of this post for a detailed map). Registered Democrats outnumber Republicans by more than 6,000 here, and Hillary Clinton received 60 percent of the vote among the district's residents in 2016.
I consider both Celsi and Ryan personal friends and am excited to see strong candidates stepping up to run. McCoy indicated last week that he does not plan to endorse a contender for his Senate seat before the June 5 primary.
LATE UPDATE: De Kock confirmed on February 16 that he has decided not to run for the legislature this year.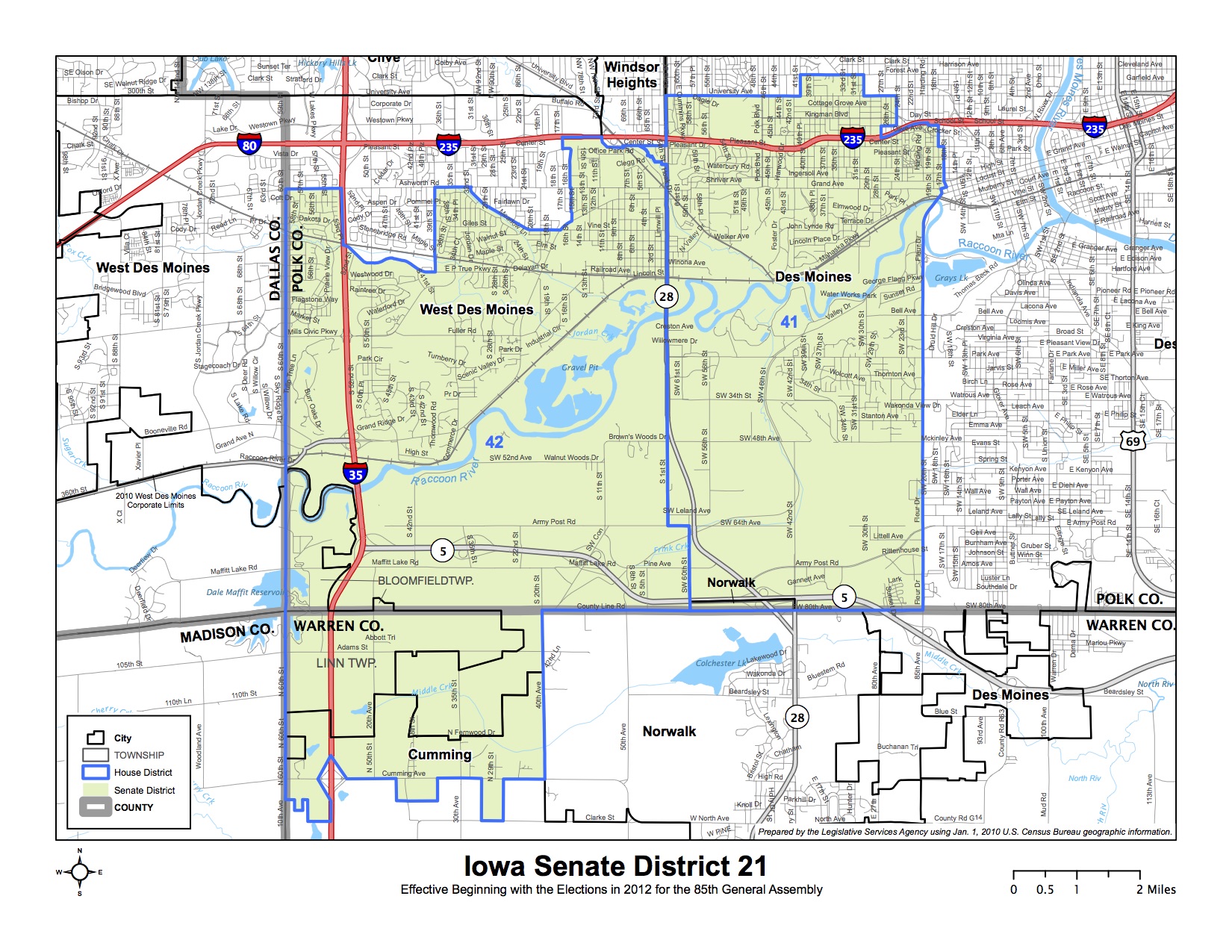 Top image: Connie Ryan on the left, Claire Celsi on the right.