Dubuque-based Tin Moon still promotes its work on behalf of 11,000 website clients it doesn't have and "success stories" that did not involve the firm's customers, if they happened at all.
But the company selling search engine optimization and reputation management services "recently removed any mention" of U.S. Representative Rod Blum from its website, the AP's Ryan Foley reported today.

The Associated Press reported last month that Blum was one of two directors of the company, founded in 2016.

Tin Moon then removed Blum's Congressional photo, changed his title from CEO to majority shareholder, and scrubbed a false promotional video featuring Blum's congressional aide posing as a satisfied customer. Now, Tin Moon's gone further and removed Blum's biography.
Here's how Tin Moon's "About" page looked before Foley began investigating the company.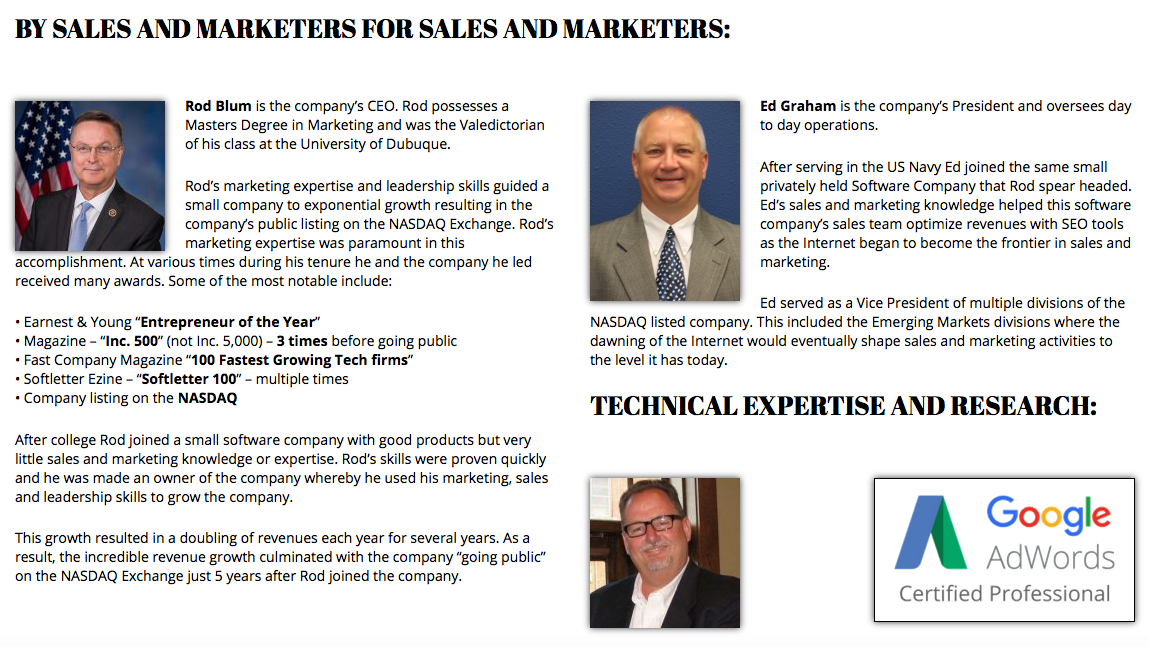 A closer view of that section of the page, as it appeared for months:

Here's the "About" page as revised shortly before publication of the first AP story about Tin Moon, featuring a different photo of Blum and identifying him as "majority shareholder":
Here's the current version of the same page: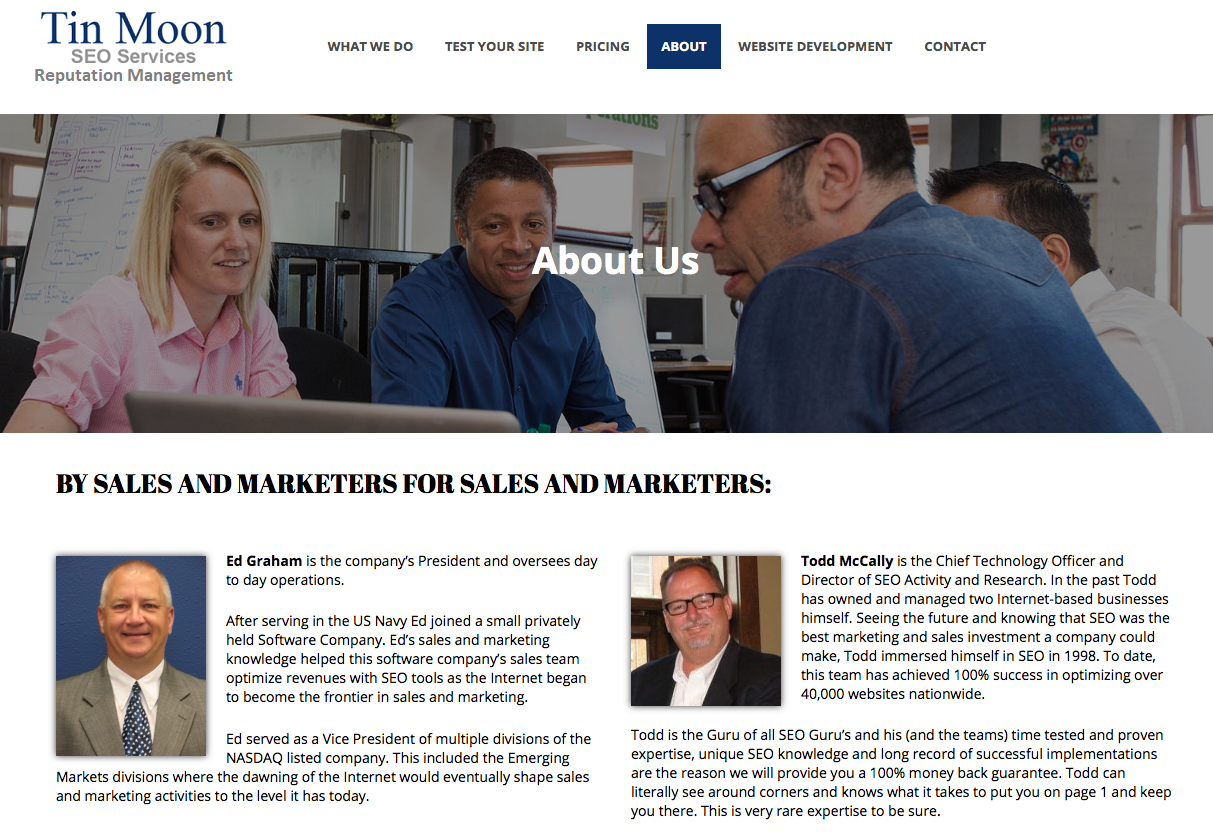 Tin Moon has not altered the testimonials or graphics featured on the website, purportedly demonstrating the value of its SEO services for generating traffic. As Bleeding Heartland reported here, identical visuals and alleged customer "success stories" appear on websites of various other companies around the country.
Since the day this scandal broke, Blum has portrayed himself as a victim of "the politics of personal destruction" and accused critics of "making a mountain out of a molehill for political gain." At the Linn County GOP convention on March 10, he characterized the media scrutiny as "a beautiful assassination attempt," saying of Tin Moon, "I don't work for them. I don't run it."
Removing Blum's photo from the company's website is a transparent effort to rewrite history. But it won't change the reality that a member of Congress and some of his closest political allies–including his chief of staff and campaign treasurer–engaged in questionable business practices: false advertising, phony testimonials, and promises to move FDA warning letters "off page one of search results."