If you venture into the woods or along a wooded trail over the Memorial Day weekend, you will have a good chance of spotting the blue-violet or reddish-purple flowers on this native plant. Sweet William usually begins blooming in April, but I didn't see any flowers this year until May. Also known as wild blue phlox or woodland phlox, this species is native to most of North America east of the Rocky Mountains.
What appear to be five petals on each flower are actually lobes. I believe all of the enclosed photographs show the subspecies Phlox divaricata laphamii, which "has a more western range," according to the Illinois Wildflowers website. A subspecies called Phlox divaricata divaricata has lobes with notched tips and is generally found in Indiana or to the east.

Before sweet William flowers open, they look like clusters of spikes at the top of a stem.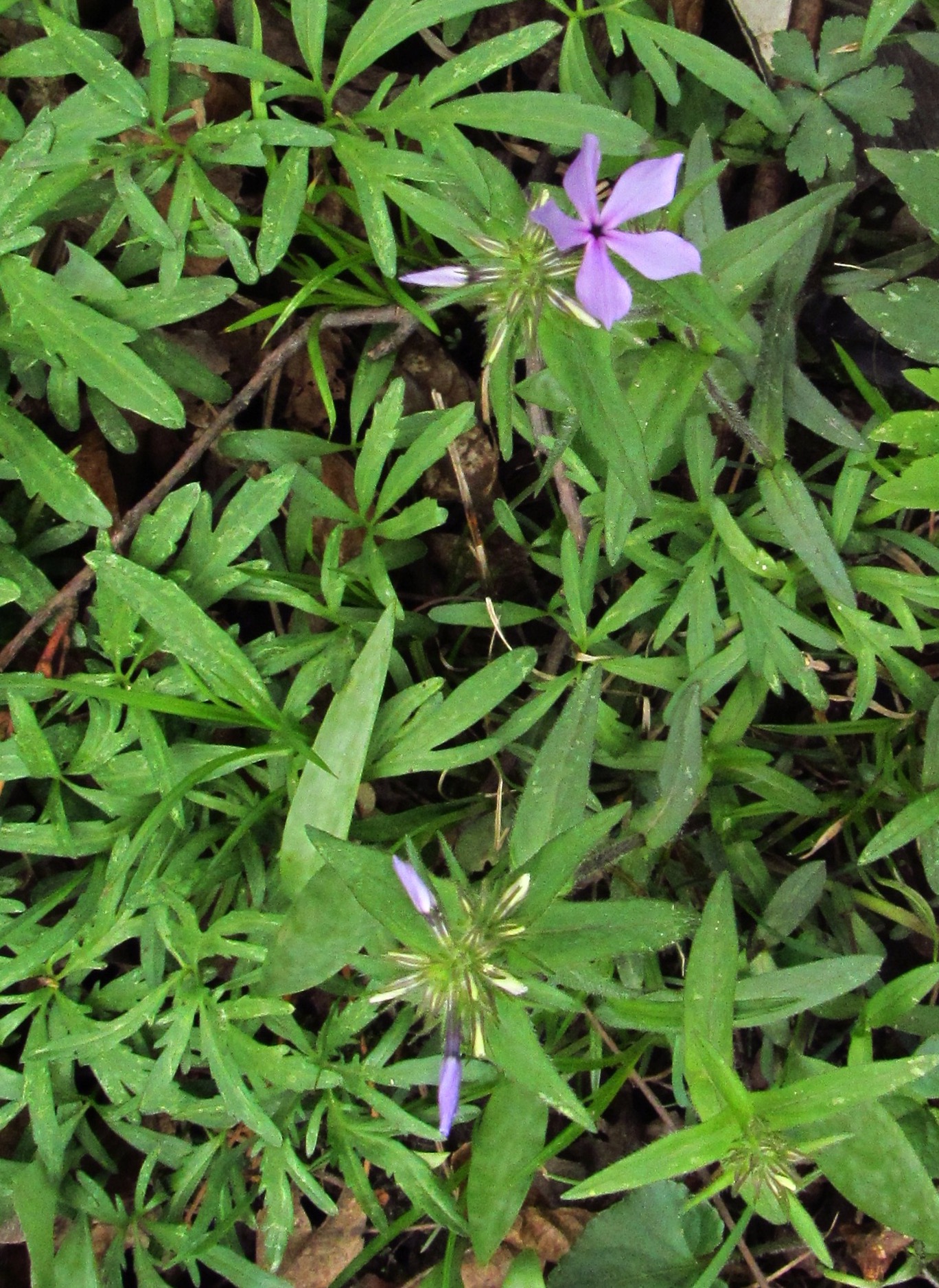 Last weekend I found a plant with lobes of several flowers starting to unfurl.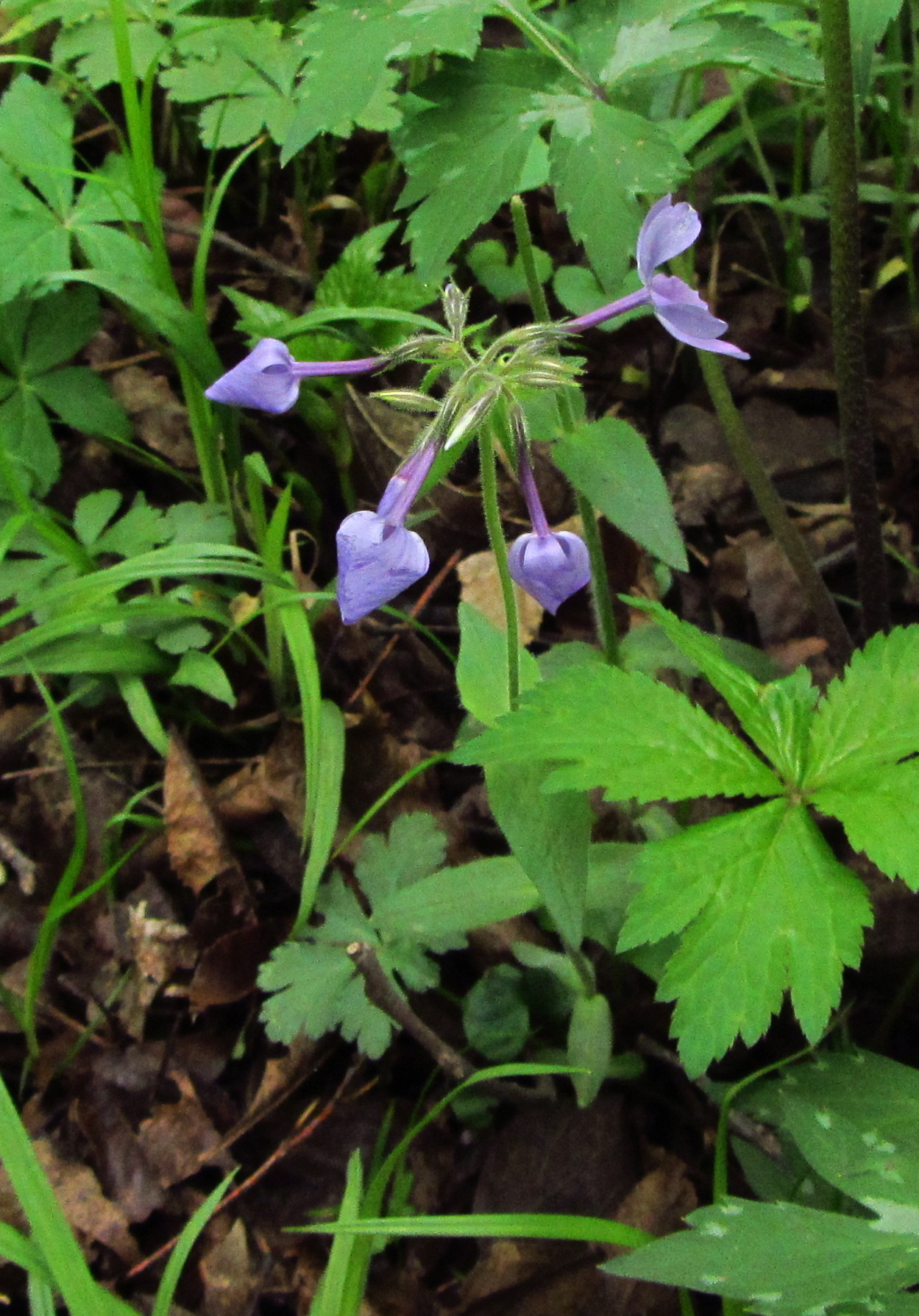 These sweet William flowers are paler than most.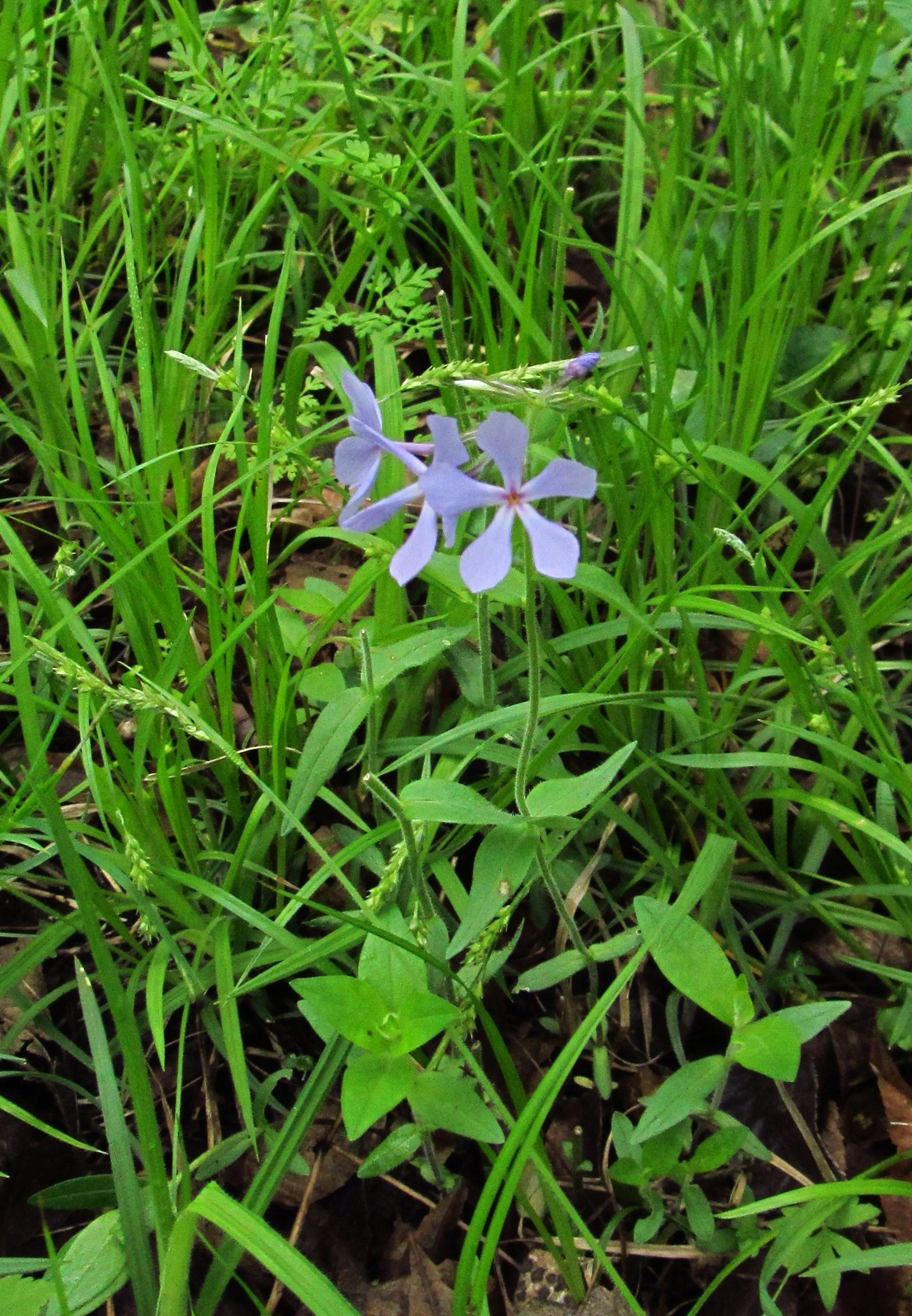 I've seen this purple shade more often. The tiny yellow flower near the lower right corner is a litteleaf buttercup.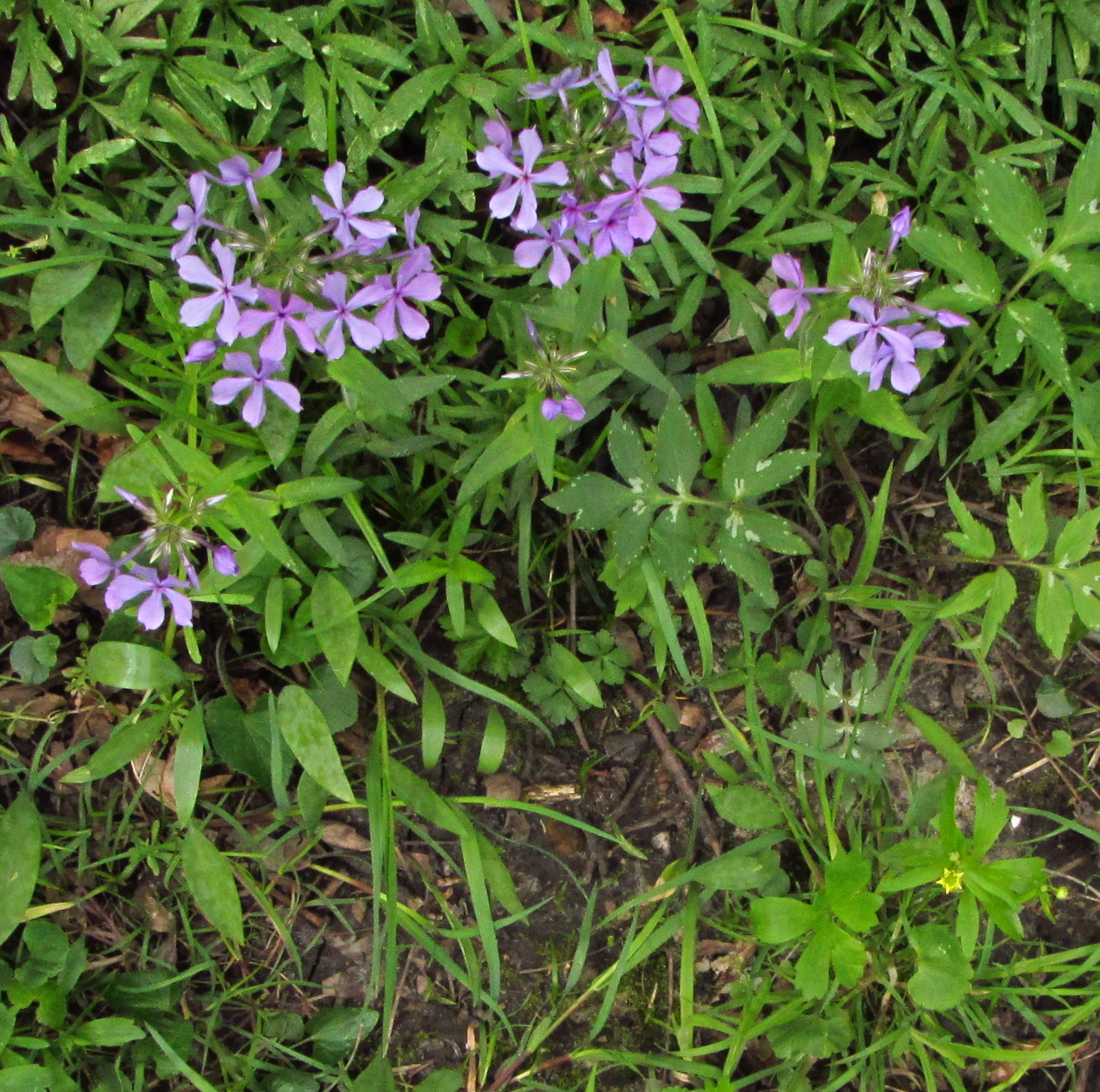 The small white flowers in the background are anise root. I believe that's Pennsylvania sedge flowering between the sweet William plants.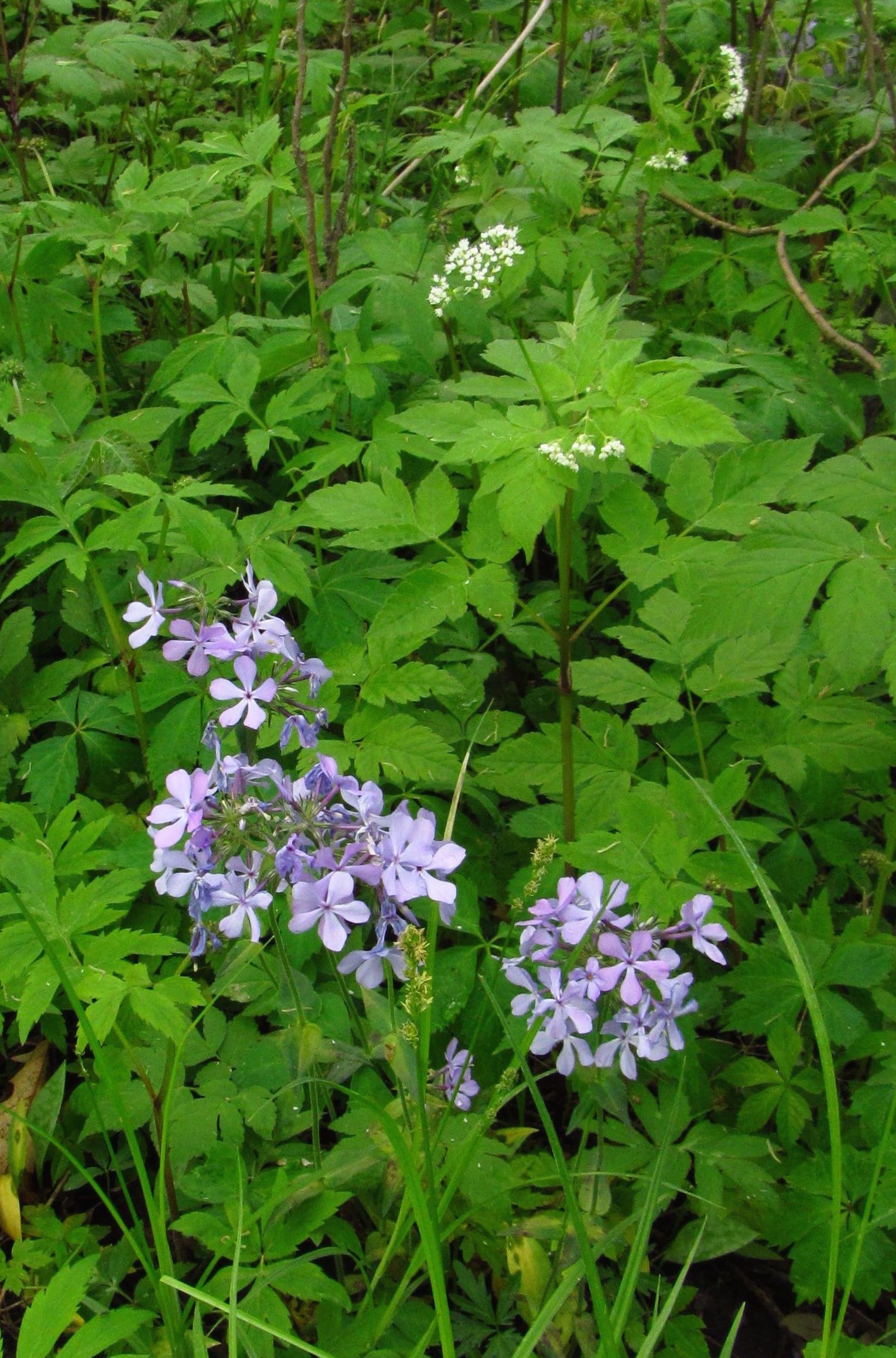 Anise root flowers on the far left, Virginia waterleaf on the verge of opening in the lower center, and some kind of bedstraw with tiny white flowers in the upper part of this picture.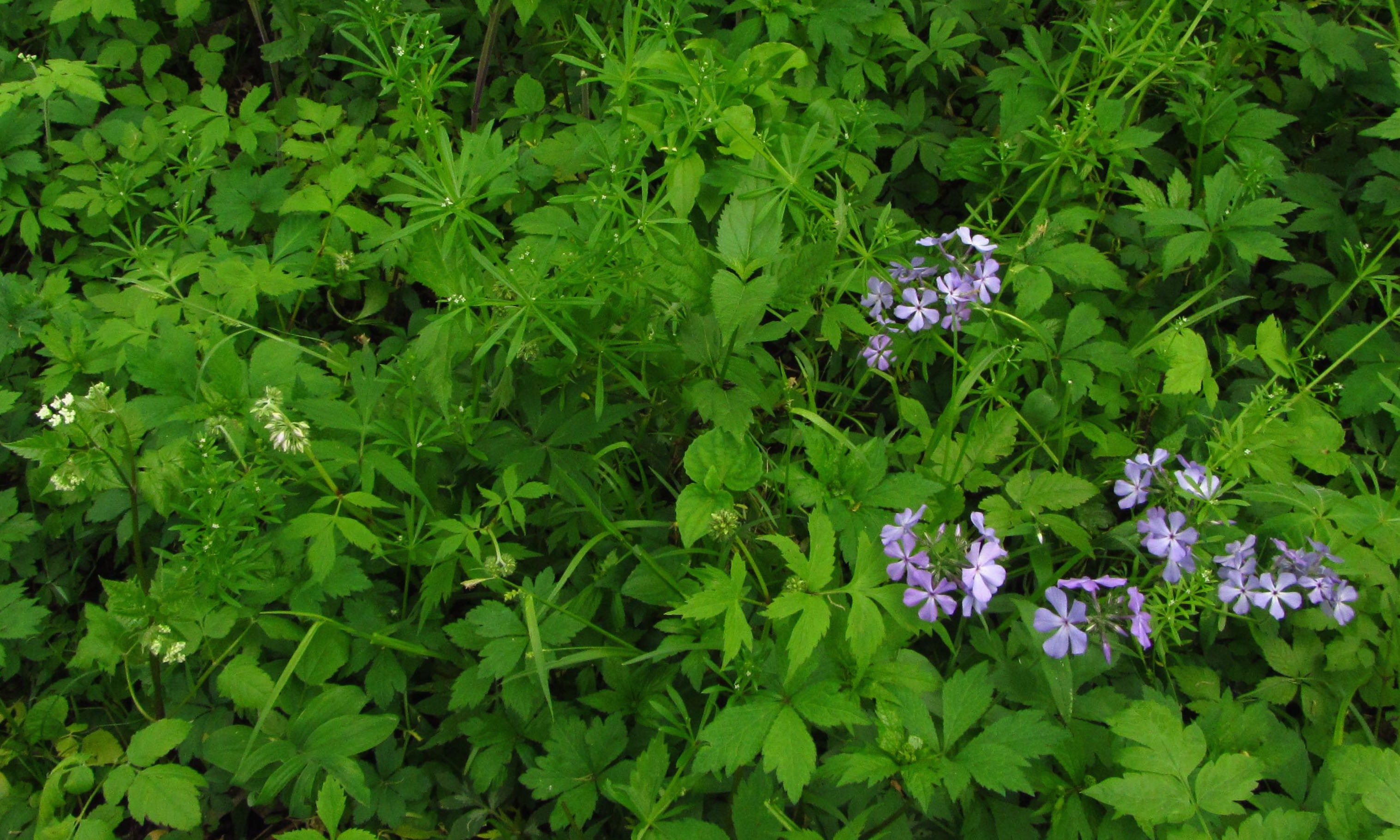 In the foreground, a Virginia bluebell plant that has finished blooming. Common black snakeroot is about to bloom in the upper left corner.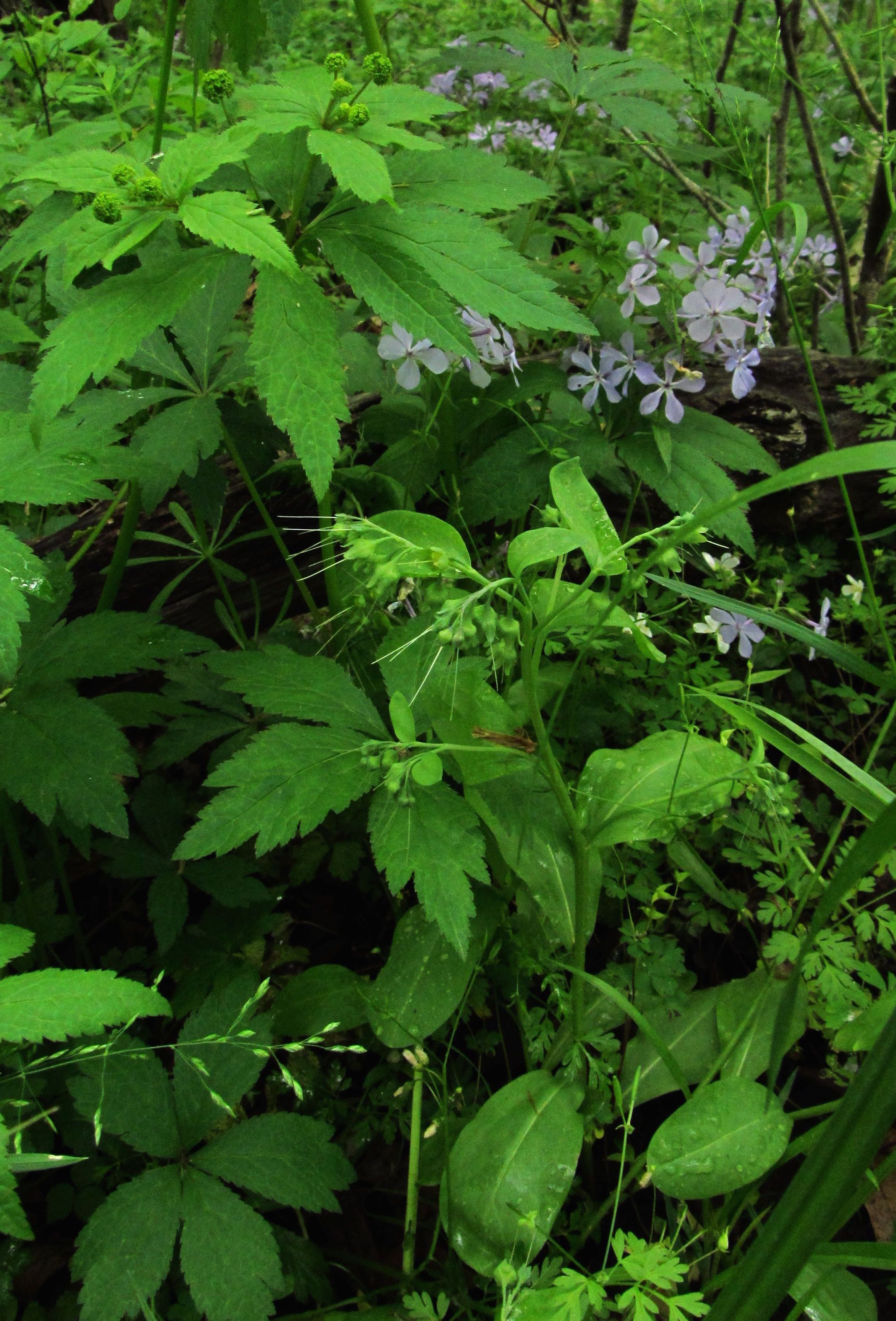 The lobes were unusually narrow on these sweet William flowers.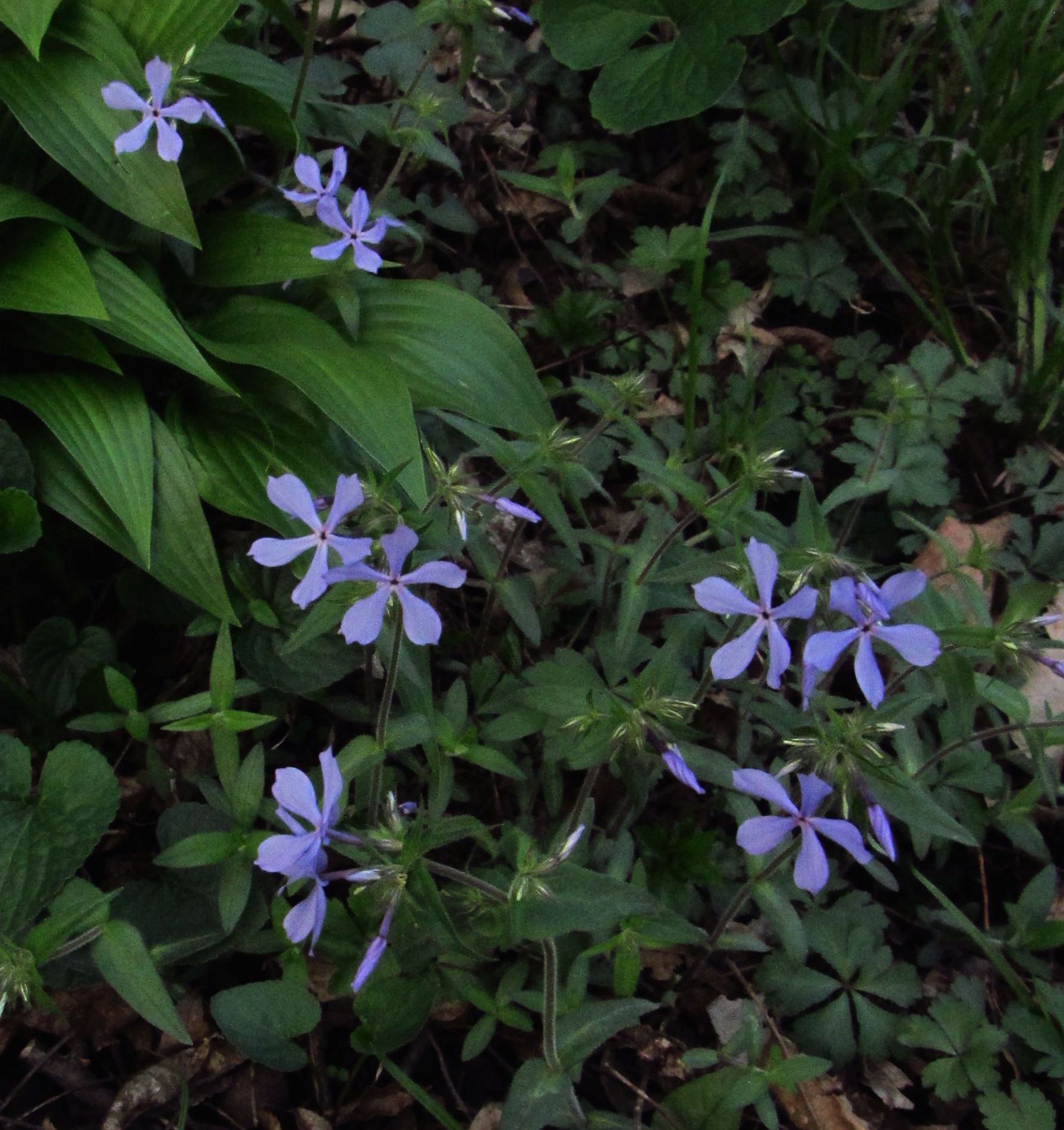 I found some white sweet William, a rare color variation, on my first visit to Dolliver Memorial State Park in April 2015. The smaller white flower near the lower left of this frame is false rue anemone.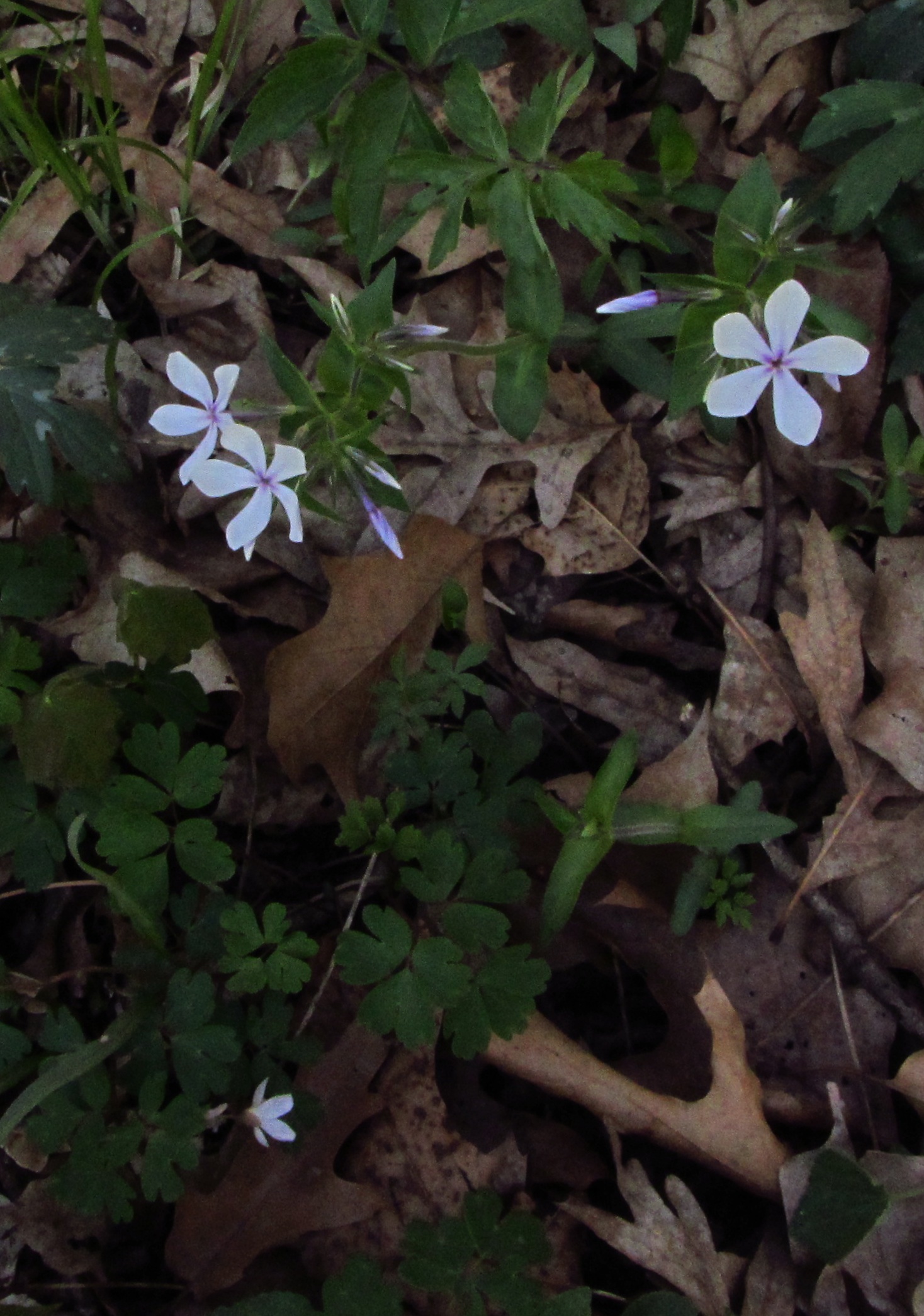 On the left, a thorny green and brown Missouri gooseberry shrub.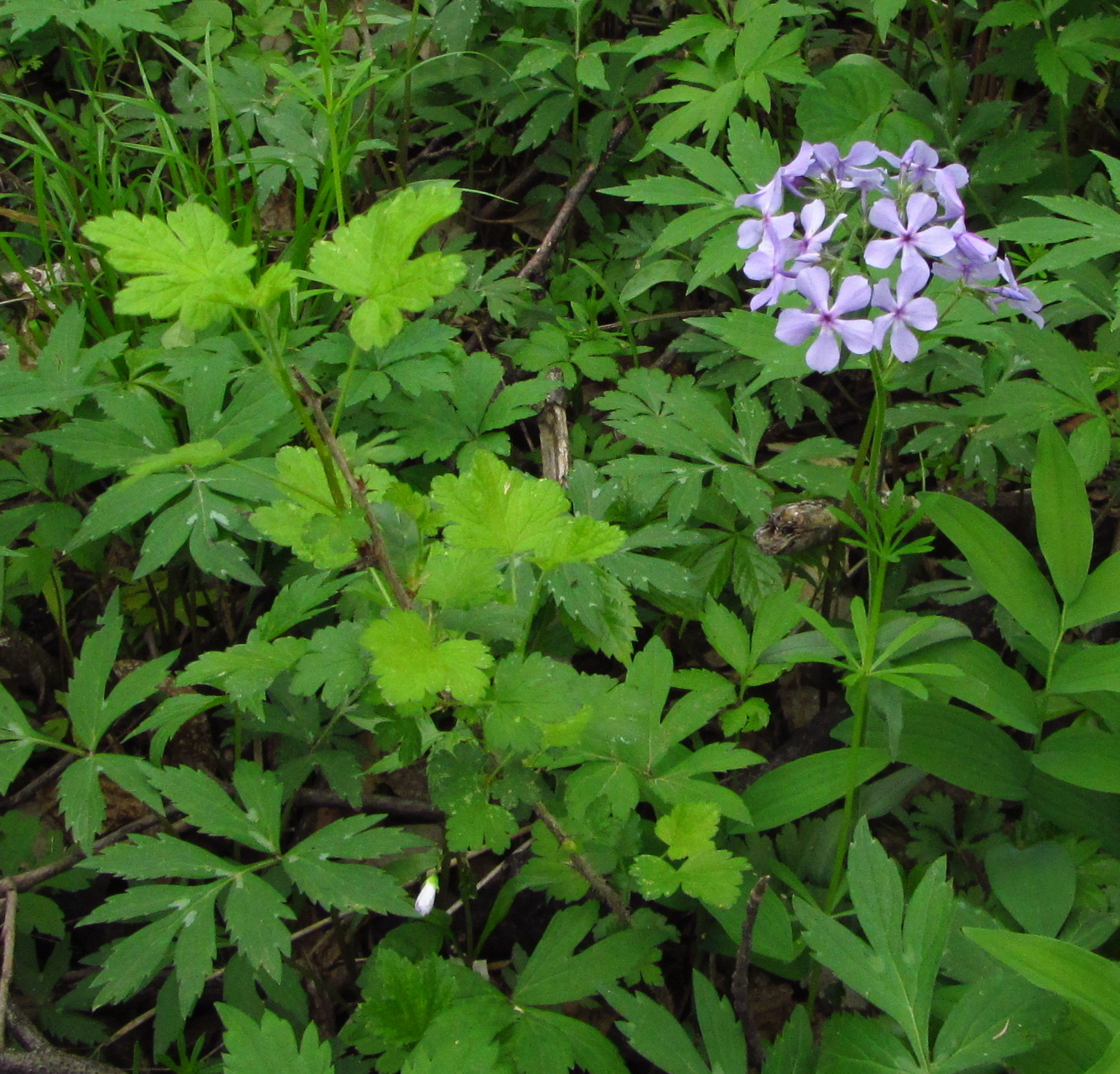 I took this picture on April 8, 2012. We had an unusually early spring that year, and the first May apple/umbrella plant was blooming already. They tower over the sweet William.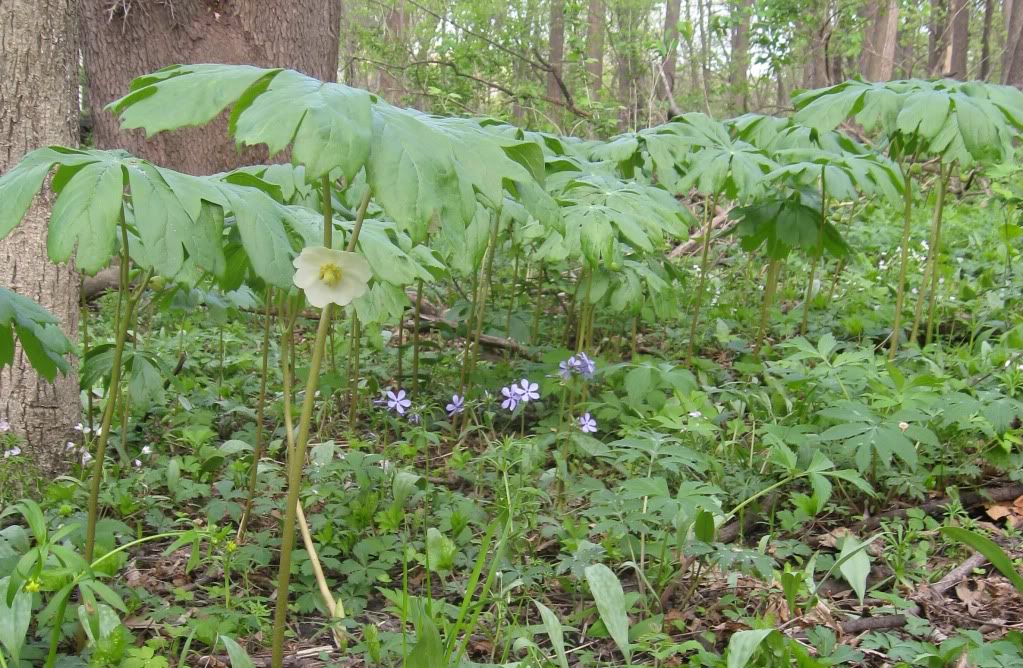 Occasionally I see a sweet William flower with four lobes: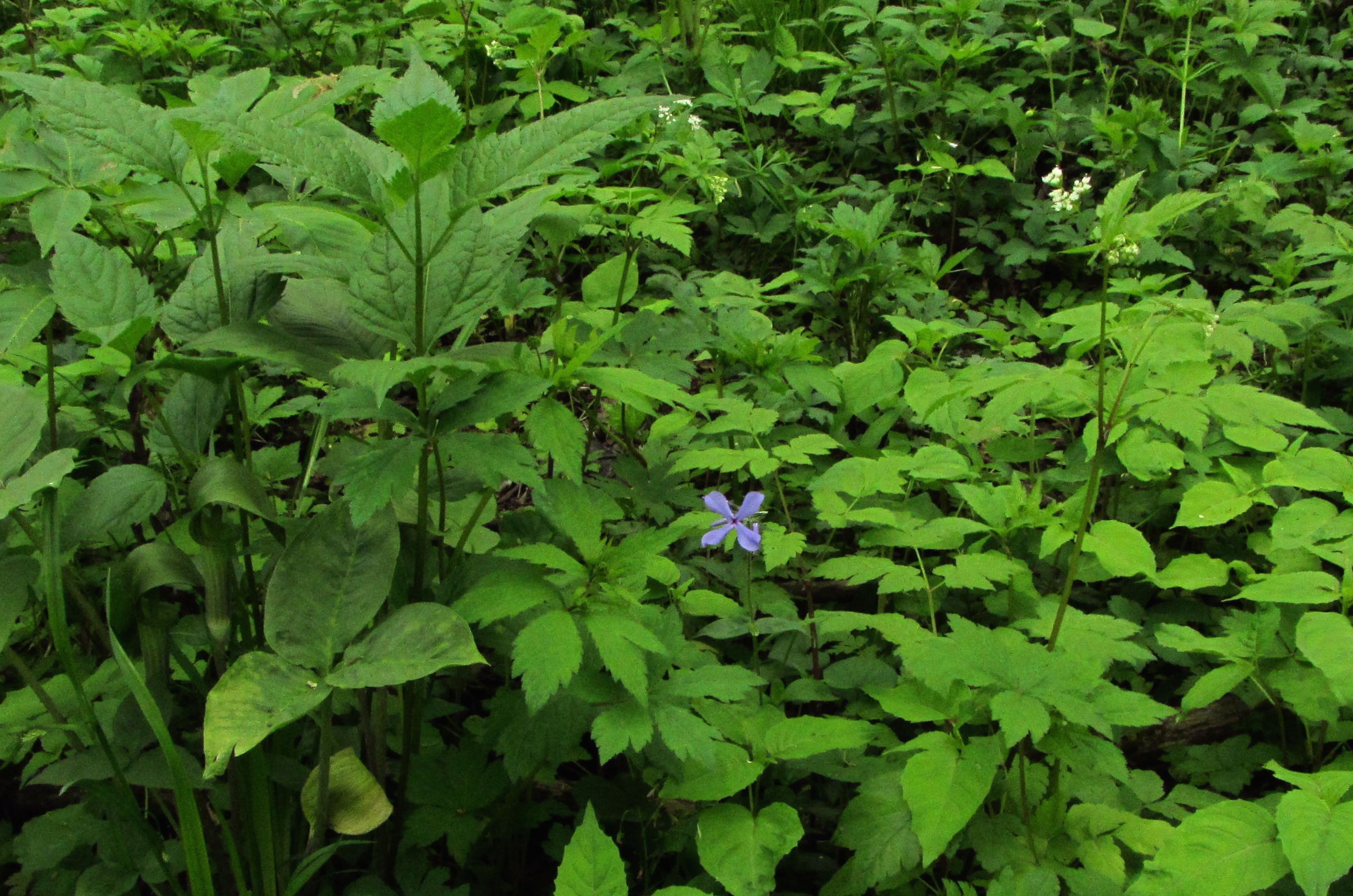 This flower is the only one I have seen with six lobes: