This "common plant of woodlands" is one of my favorite sights in the spring. The first flowers on wild geranium (Geranium maculatum) usually appear in late April or early May in central Iowa. Occasionally known as spotted geranium or cranesbill, this species is native to most of North America east of the Rocky Mountains. It can thrive in a variety of habitats--"floodplain and upland woodlands, savannas, meadows in wooded areas, semi-shaded seeps, and rocky glades"--and makes a "wonderful shade garden plant."

You can find botanically accurate descriptions of wild geranium foliage, flowers, and fruit on the Illinois Wildflowers, Minnesota Wildflowers, and Eloise Butler Wildflower Garden websites.
Here's how the leaves look a few weeks before flowers appear.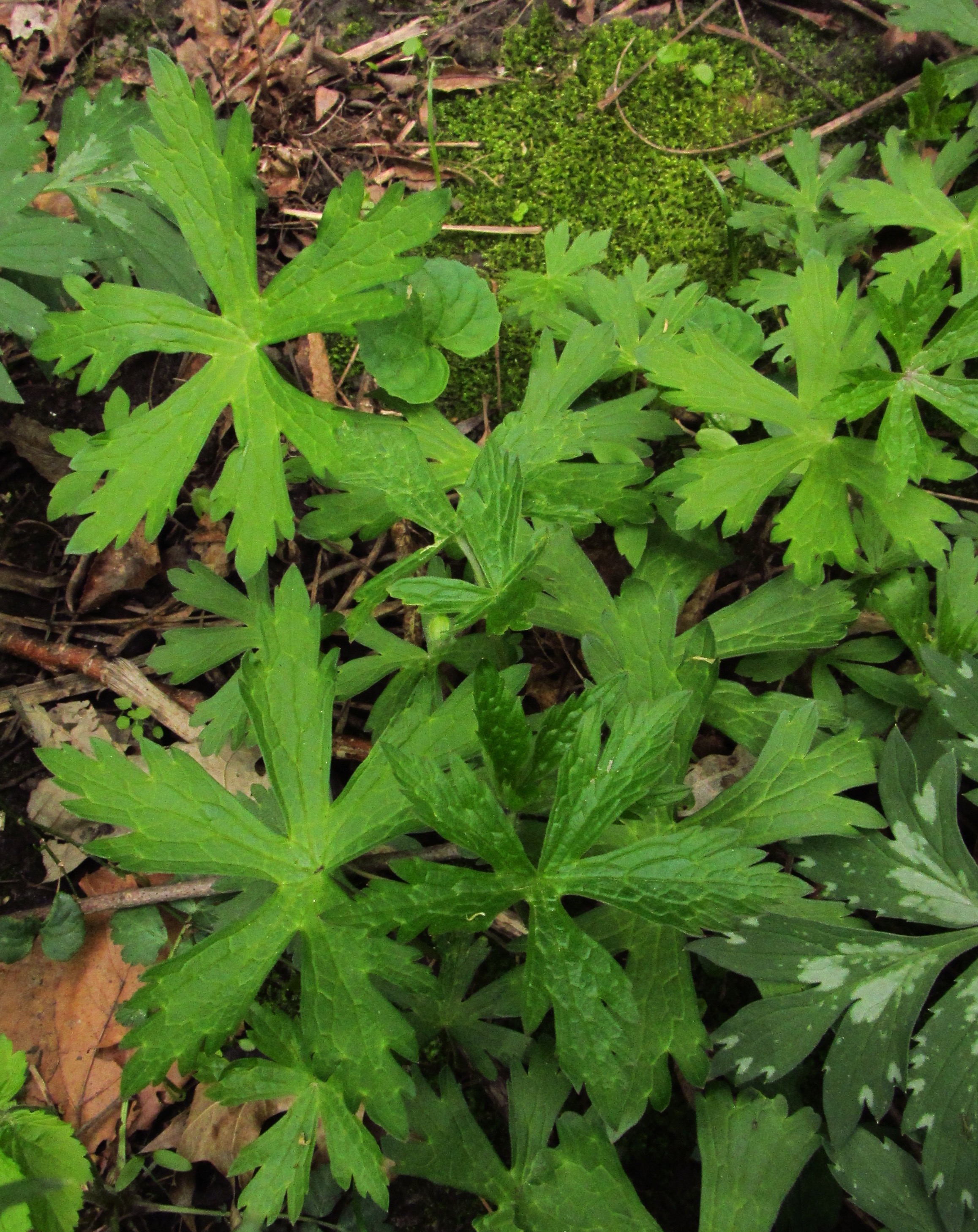 You can see many buds and one flower opening on this plant, the first wild geranium I saw blooming in 2016.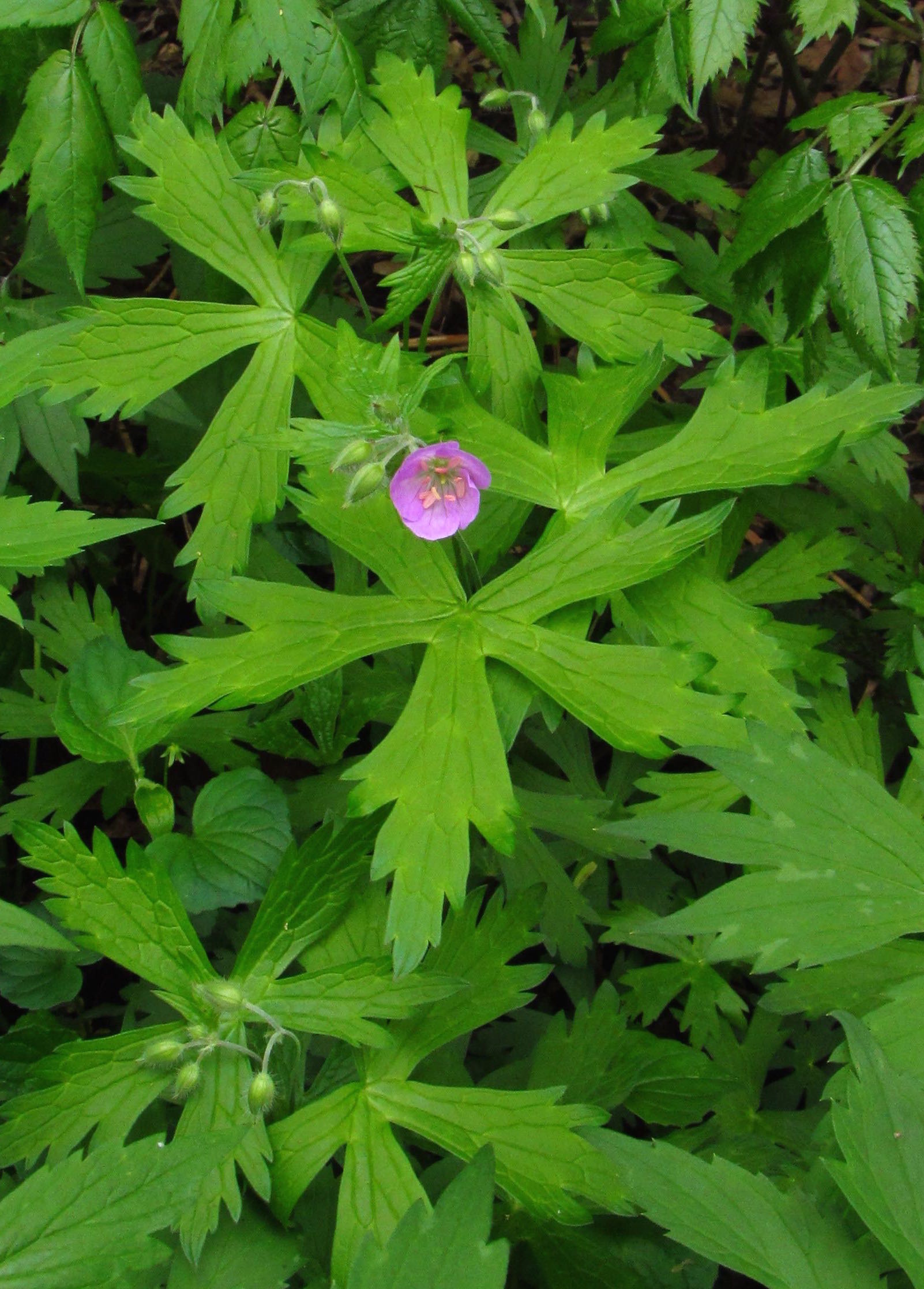 Another flower starting to open: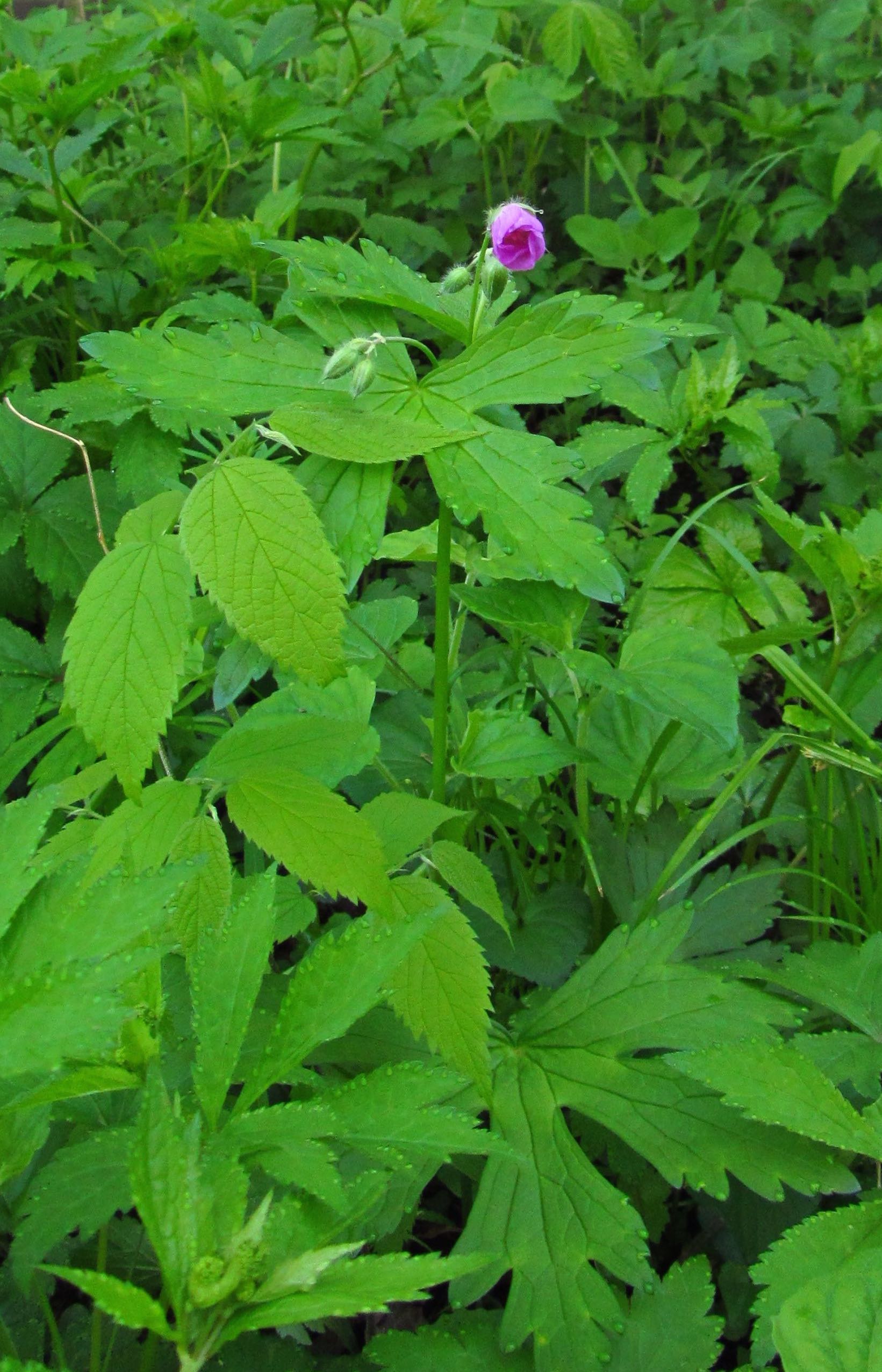 According to the Eloise Butler Wildflower Garden website, "The flower color will vary from a rose-purple when growing in full shade to almost white (usually when exposed to much sun)." I've never seen white flowers on a wild geranium plant, but here's a pale pink blossom.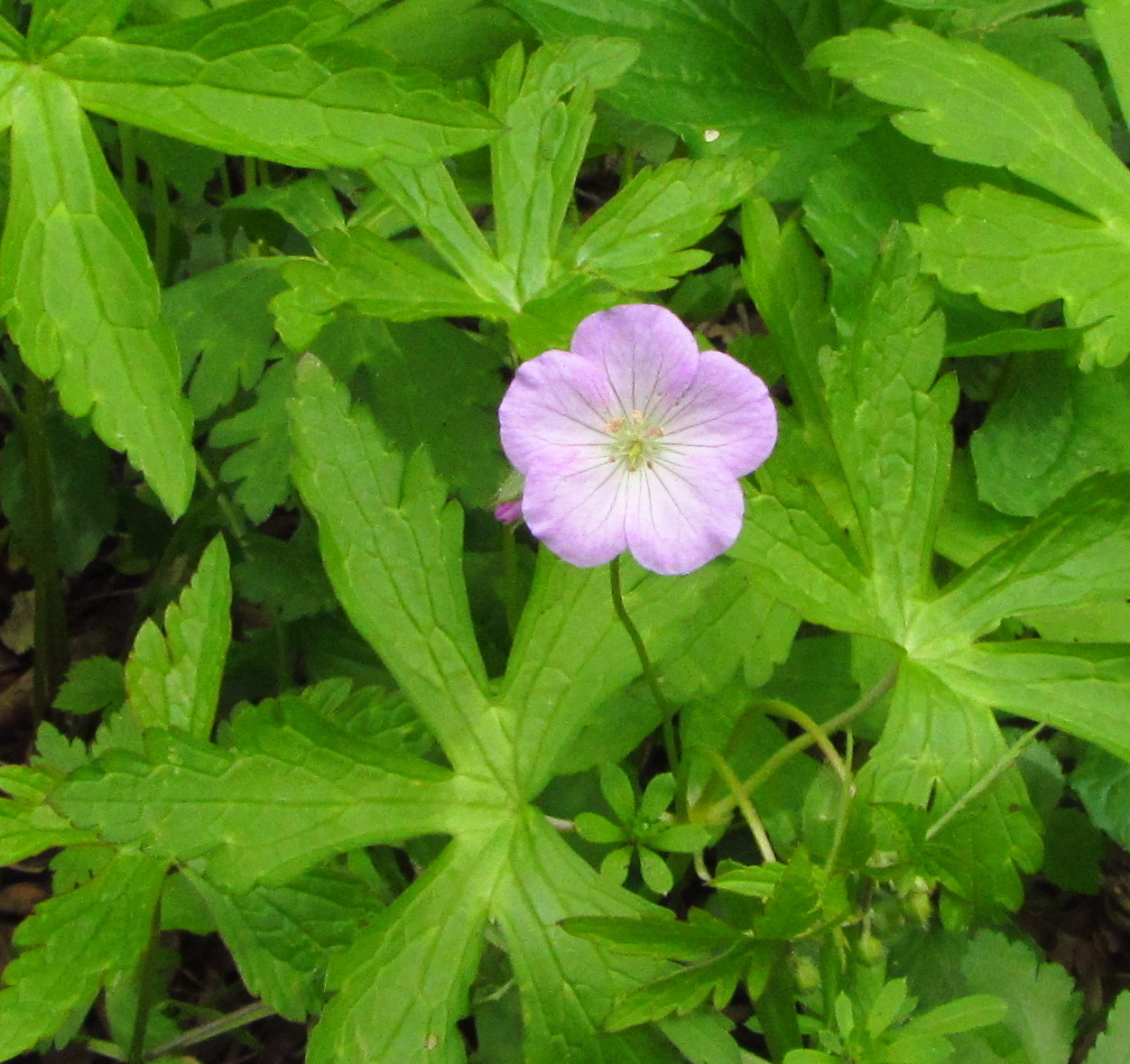 Wild geranium flowers attract many kinds of pollinators. I don't know what insect is sampling the nectar and pollen in this photo.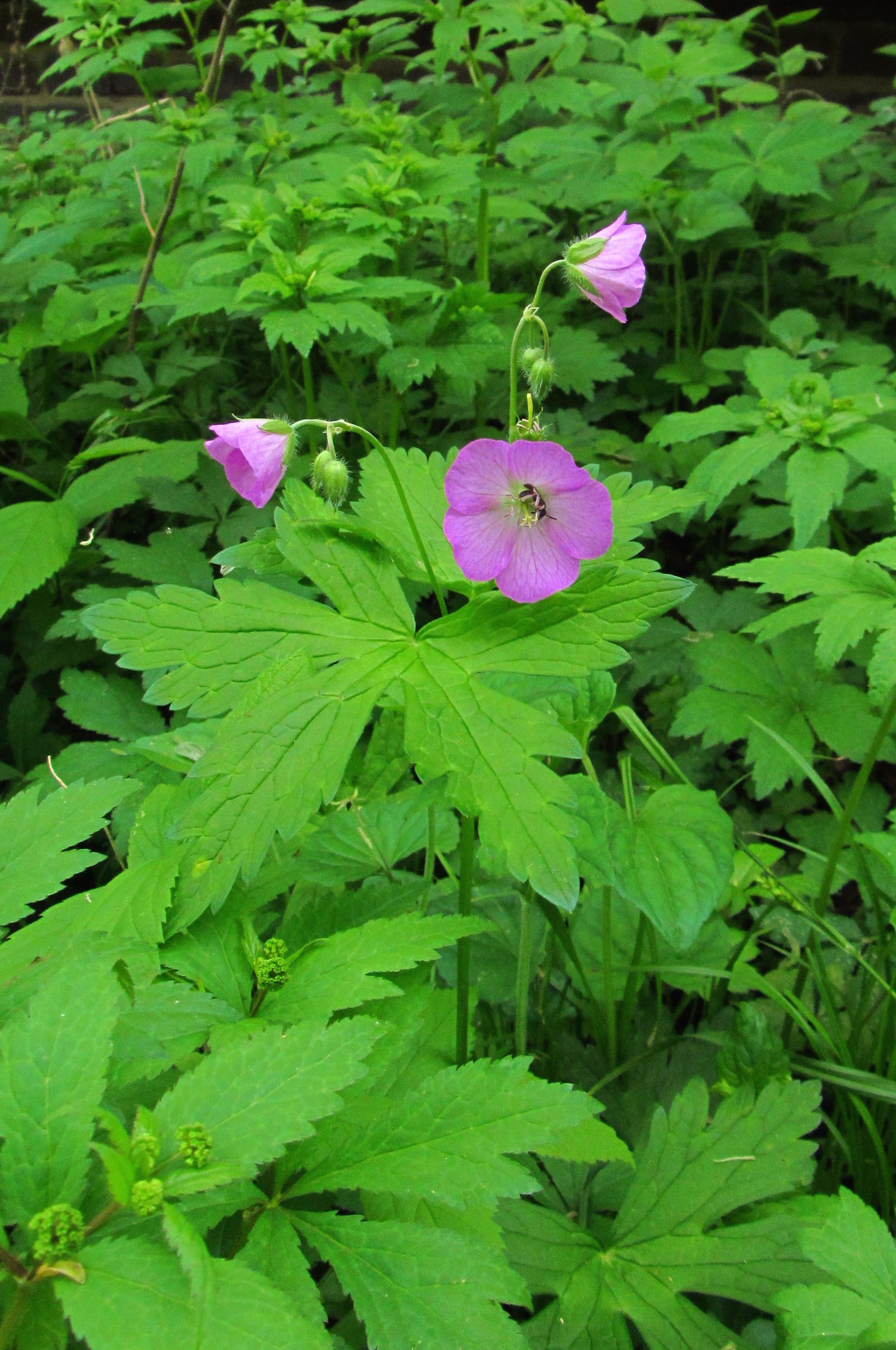 On the left, Virginia waterleaf plants with buds: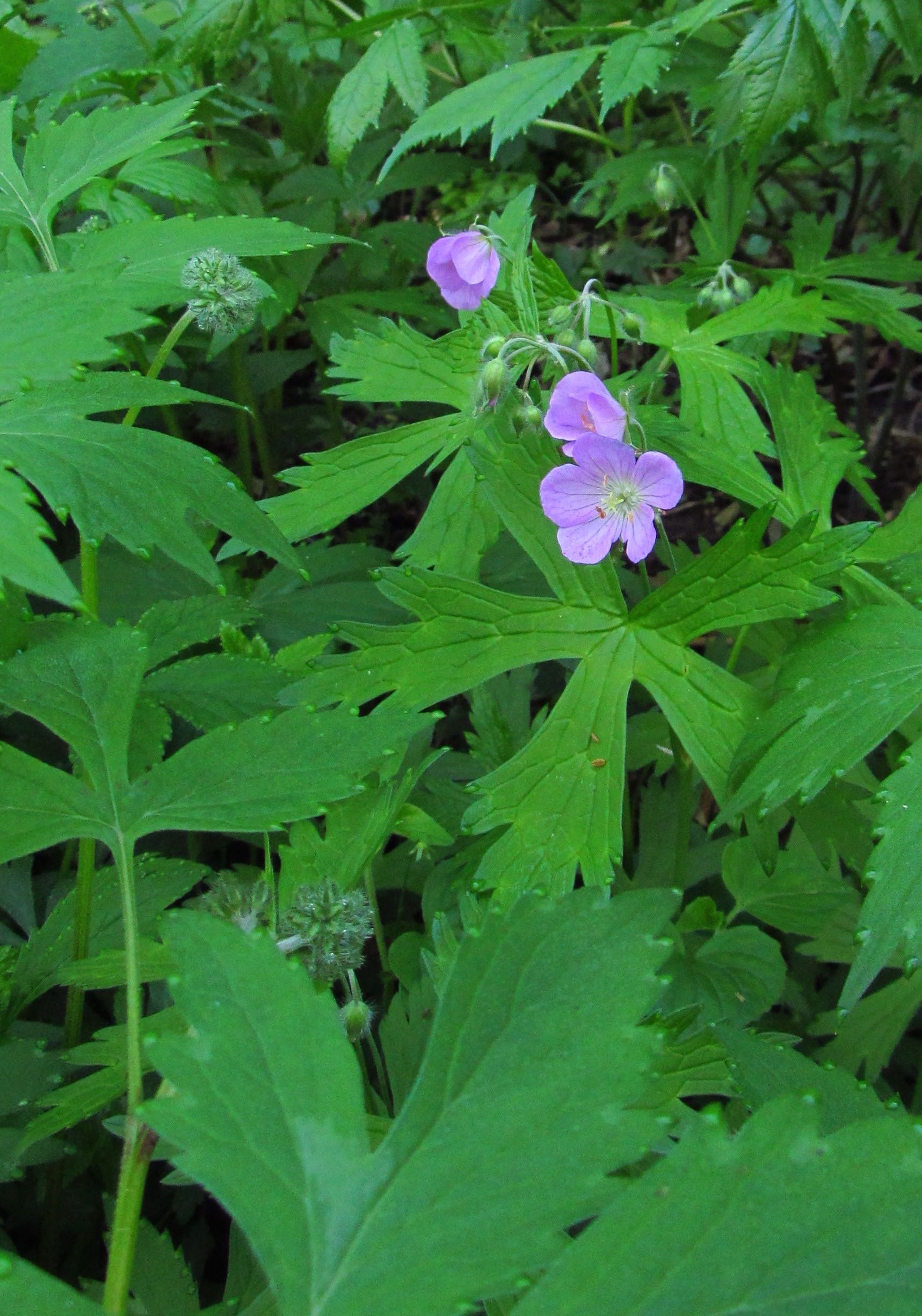 Virginia waterleaf and wild geranium blooming side by side: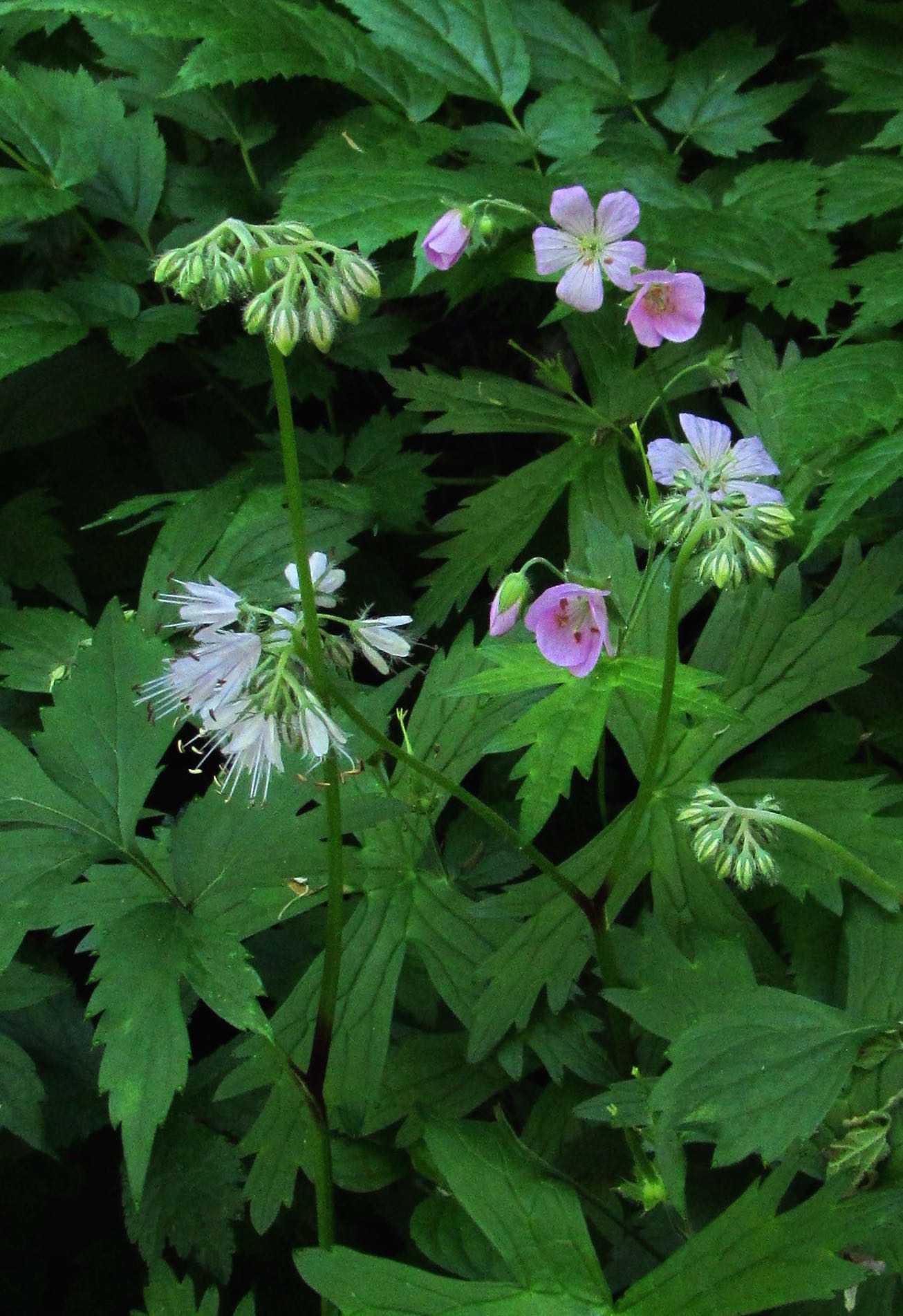 Sweet William in the background: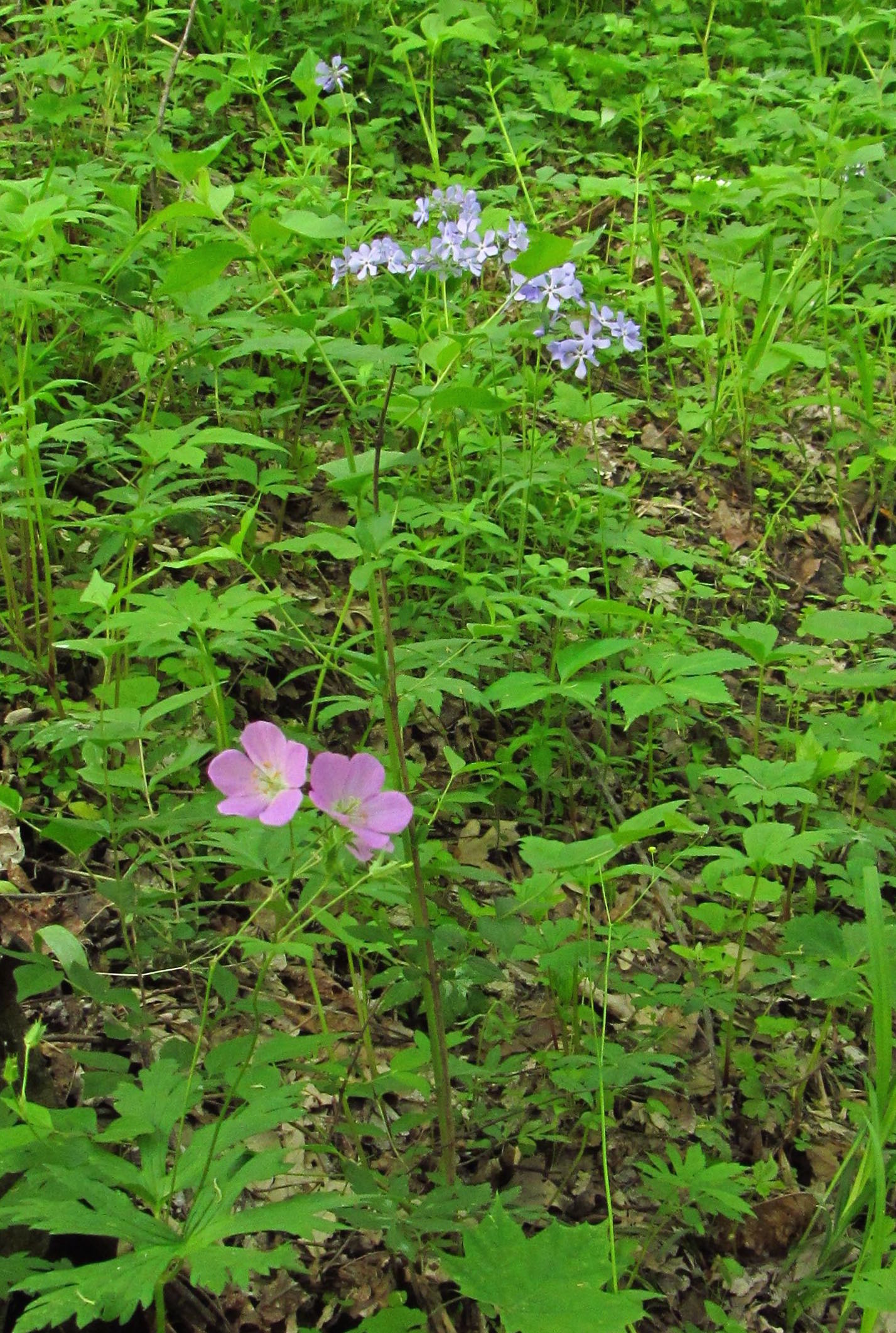 The tiny yellow flowers of common black snakeroot are blooming around this patch of wild geranium: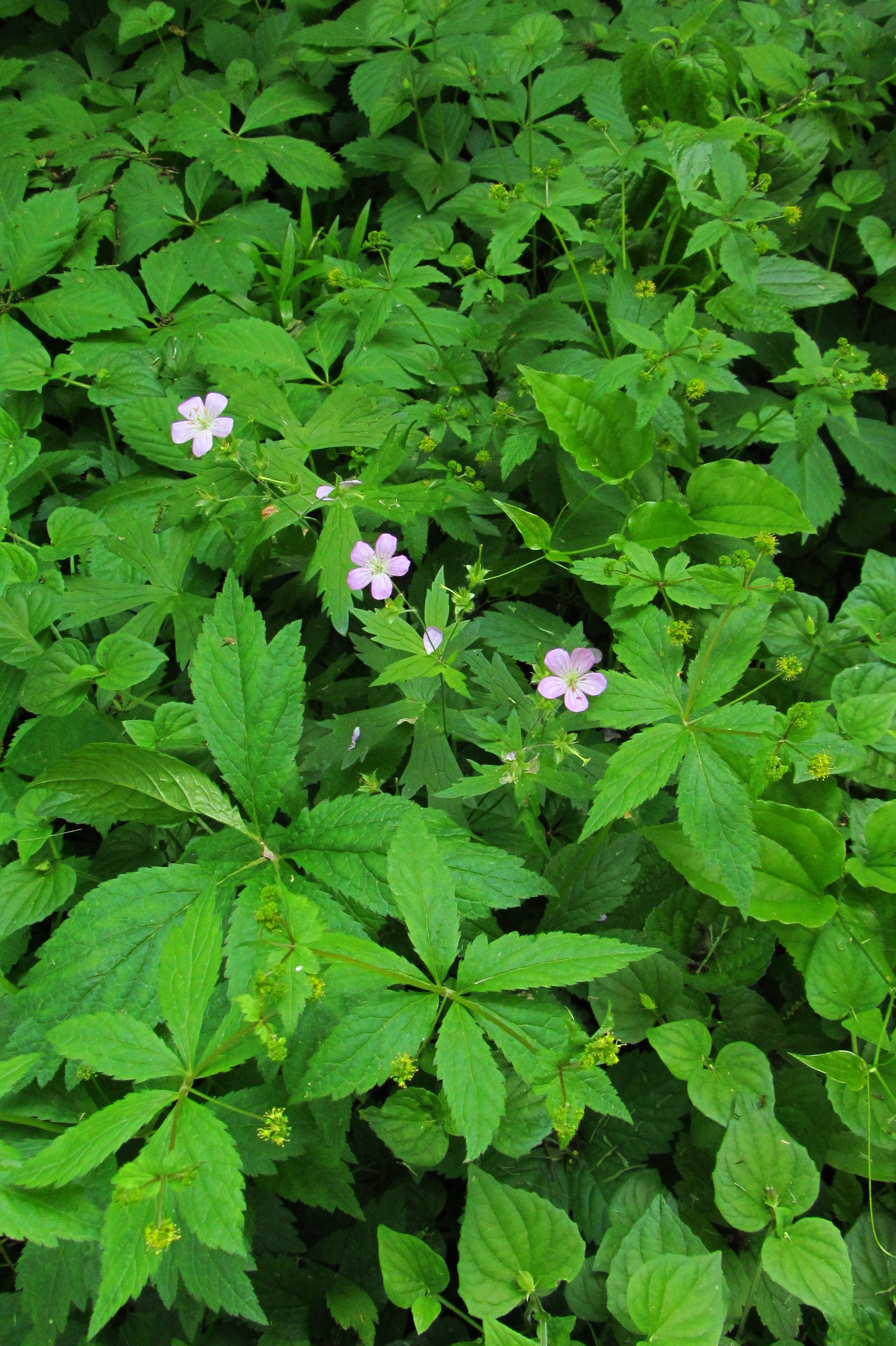 Last May, I saw huge colonies of wild geranium and the much more rare shooting star at the spectacular Rochester Cemetery native prairie in Cedar County. Many of the wild geranium flowers were lavender rather than pink, which apparently happens in shadier conditions. A couple of shots of the two flowers together: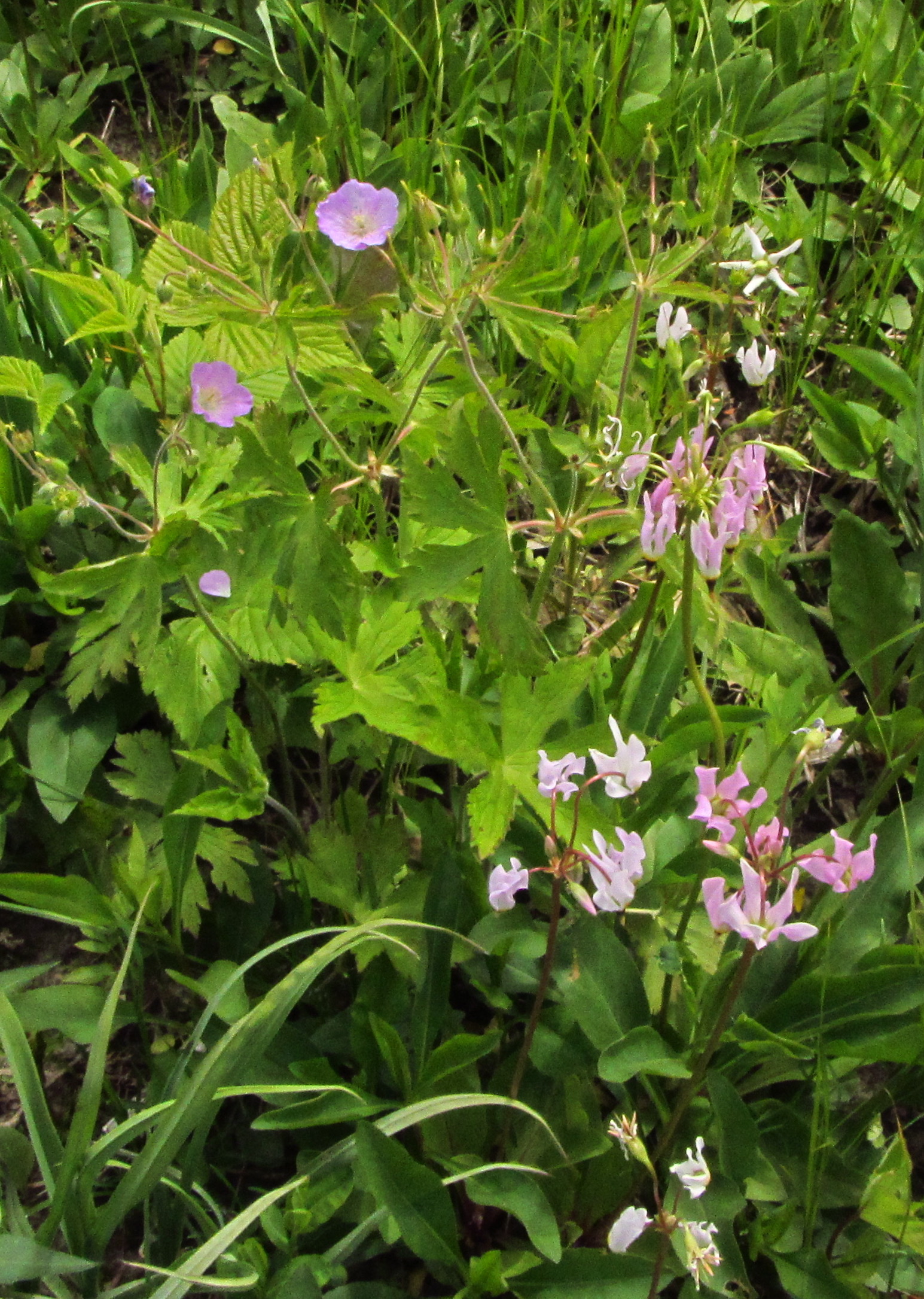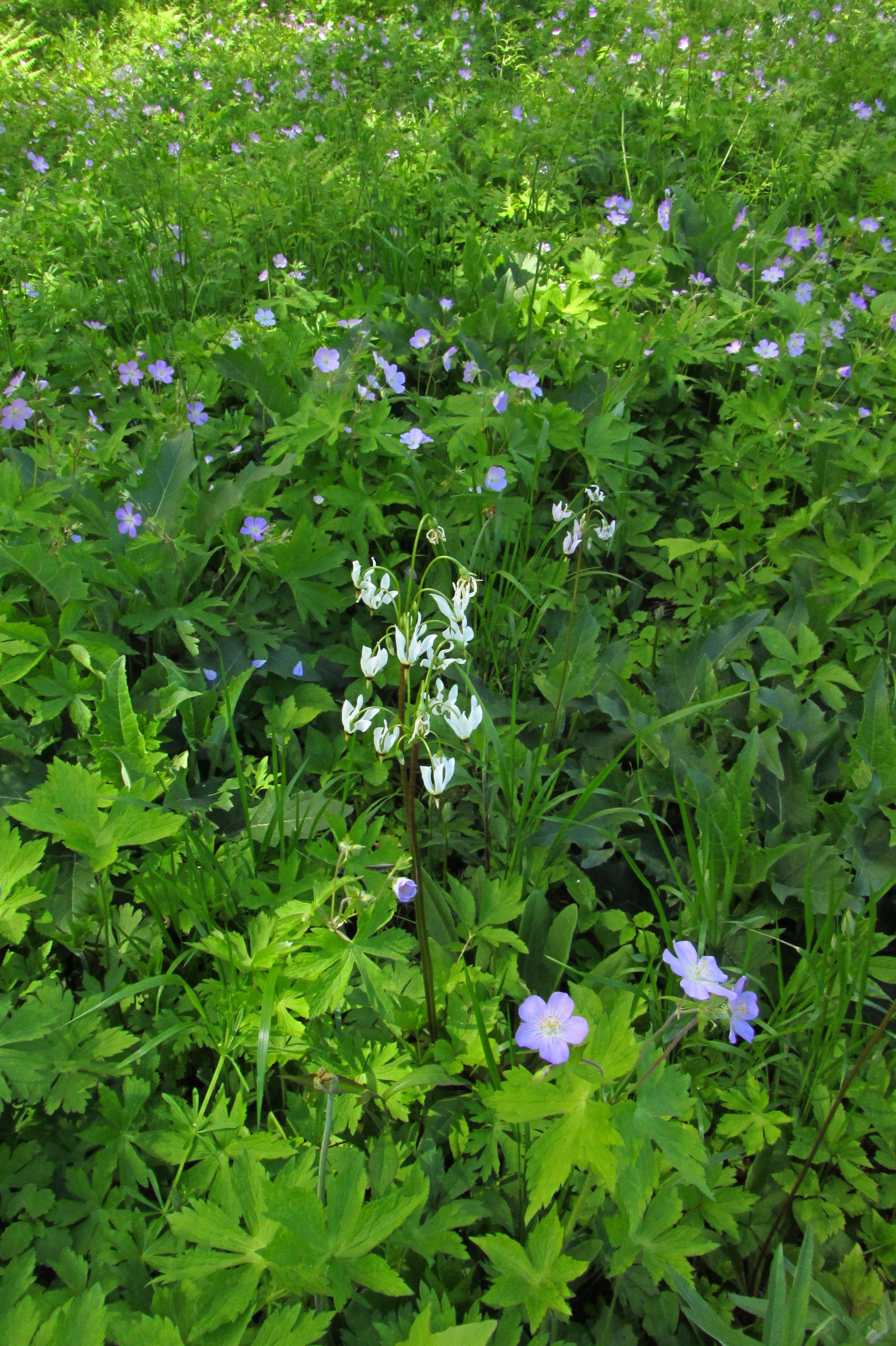 Another shot from Rochester Cemetery. I don't know what kind of sedge is growing among the wild geranium plants.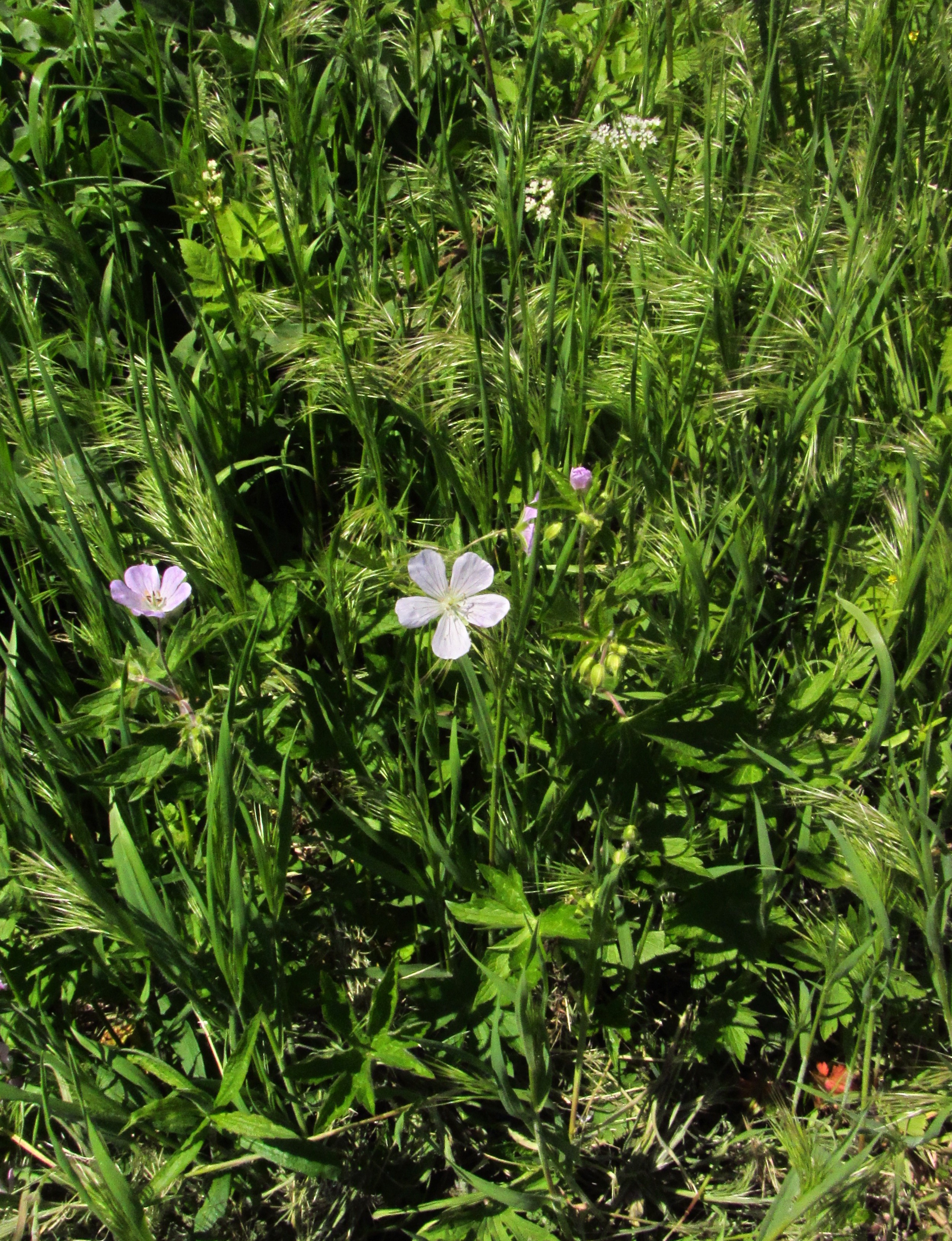 Petals are dropping from this flower, past its prime.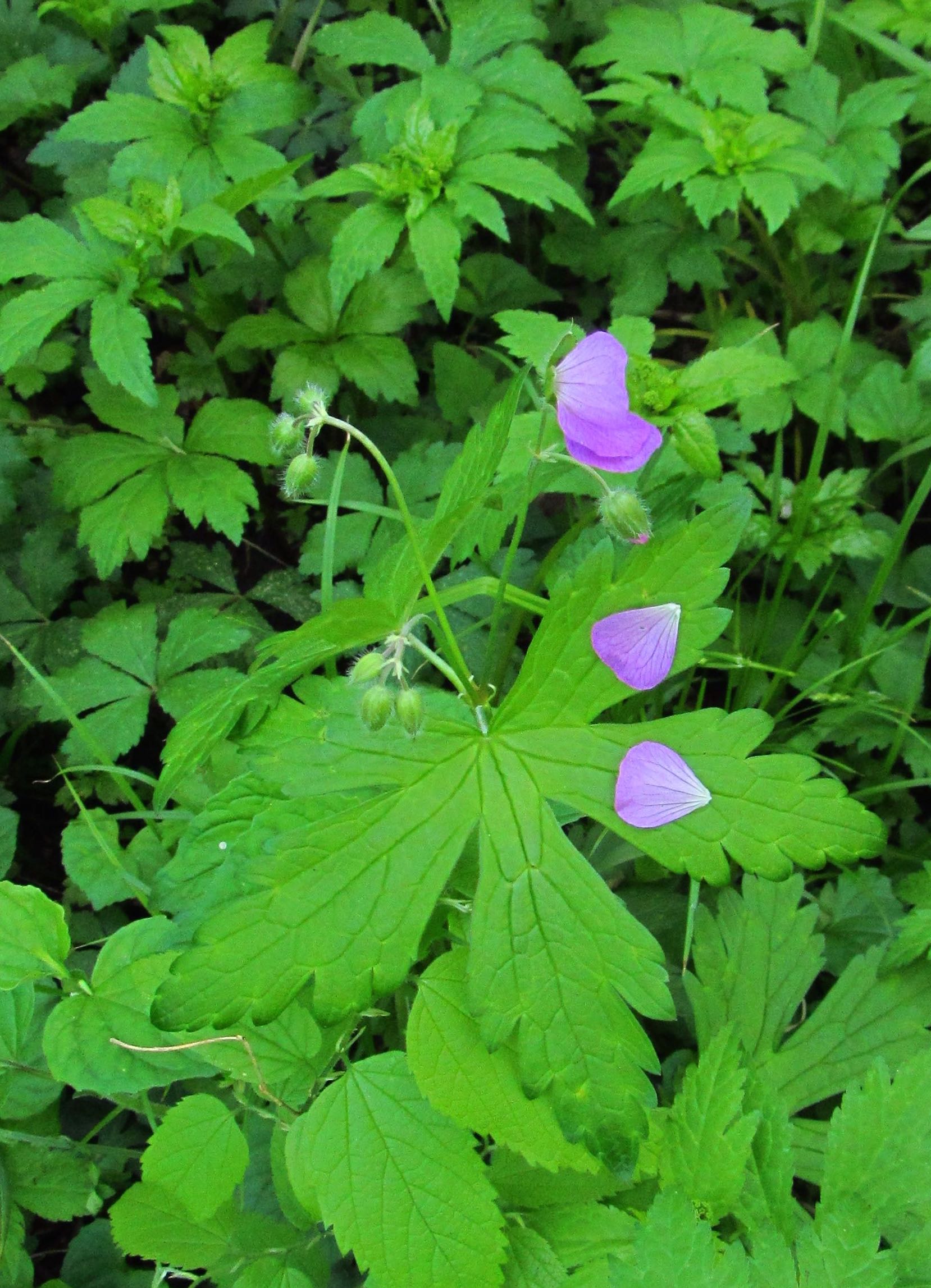 According to the website of the Lady Bird Johnson Wildflower Center at the University of Texas, "The common name cranesbill, as well as the genus name, from the Greek geranos (a crane), relate to the bill-like capsule." Near the center of this picture, you can see those long seed pods forming.