John Norwood: Polk County has an opportunity to be a leader in creating, promoting, and scaling a variety of conservation strategies. By working with urban and rural stakeholders, these strategies that can be used to drive regenerative agricultural practices, improve farm profitability and deliver and a host of environmental services that lead to cleaner water, air, and healthier soils. -promoted by desmoinesdem
Friends,
As announced earlier on Bleeding Heartland, I'm running for Soil and Water Commission here in Polk County (back of the ballot), and I'd like to ask you to consider my candidacy and help me get the word out.

CONSULTING SCIENCE, PROGRAM EXPERTS, FARMERS AND FARM EXPERTS
I'm meeting with various experts at Iowa State University, ISU Extension, agriculture and conservation groups, the Department of Natural Resources, and others to better understand what's been done, and perhaps more importantly what's possible but not being done.
I'd like to make Polk County a model for what's possible when we bring urban and rural stakeholders together behind a vision and a set of strategies which we develop including funding.
POLK COUNTY AS CENTERS OF GEOGRAPHY, POPULATION, WORKFORCE, POLITICS, MEDIA, FARMLAND OWNERSHIP
We are the geographic, political and population center, not to mention the media capital of the state with the presidential spotlight coming soon.
We also have many boomers living and working in our county who own farmland or who have parents or other family members who own farmland across the state. This is a huge opportunity to influence positive change by demonstrating and celebrating best practices and installing conservation infrastructure at scale, particularly wetlands which can filter drainage tile water from upland areas – 2,000 to 4,000 acres at a time while providing critical habitat for migrating and resident wildlife!
We have a diverse landscape here in Polk County. What we can do and achieve here can have ripple effects across the 23 million acres of corn and beans we farm in Iowa, and on to places like Washington, DC and the board rooms of various Fortune 500 and smaller corporations that can help make regenerative agriculture a priority.
HEALTHY SOILS & CLEAN WATER ALSO ARE AN OPPORTUNITY TO ADDRESS CLIMATE CHANGE HERE ON THE GROUND IN IOWA
We already know food and energy policy are closely linked. What we need others to see, is that there is an opportunity to link global climate change as well on a number of levels. Carbon in the soil. And methane being released into the atmosphere from livestock operations here in Iowa (we raise 50 million market hogs per year) that, maybe, we can begin to capture for productive use. These tie back to soil health and water quality.
I learned in New York City last week at a food forum that Smithfield Foods and the Environmental Defense Fund are collaborating on sustainability goals, and General Mills is partnering with farmers on identity maintained inputs that meet regenerative goals. Why not here in Iowa as well?
WE NEED MORE WETLANDS AS PART OF OUR CONSERVATION INFRASTRUCTURE—THEY CAN BE RECREATIONAL RESOURCES!
We have 1,300 priority Conservation Reserve Enhancement Program eligible wetland sites identified statewide. Eighteen are here in Polk County. How many have we done in Polk Co? Zero. We don't even seem to have a very good idea where the tiling is in this county, let alone whether we have any legal drainage districts. Each wetland can filter 2,000 to 4,000 acres. I'm told if we were to do the 18 here in Polk Co. we'd filter 40,000 acres.
Now this is less than 1 percent of the land we farm to corn and beans, but it's a start. The wetlands also deliver recreational benefits that we could begin to tap. As ISU's "Mr. Wetland" told me, imagine metro area birders going to see spring/fall migrations and trails and so forth providing more access to diverse landscapes.
CREATE A COUNTY-BY-COUNTY SCORECARD
There is much we can do. We also need a "scorecard" that be used as a model for citizens to understand our goals and our progress toward those goals. Along with the data, we can show citizens county by county with LIDAR data where we're making progress and where we need help. Moreover, the questions that I'm asking should be easily answered and understood. With today's access to technology and all the data we have captured at the state level, I have to think we can do better. And why not 99 scorecards, one for each county. Let's add some transparency and some healthy competition to rebuilding our conservation and biologic infrastructure!
I WANT TO HEAR FROM YOU – PLEASE SHARE MY MESSAGE BY FACEBOOK, WORD OF MOUTH, EMAIL, WHATEVER!
I'm interested in your thoughts. Please call or email! Small contributions can be made to Norwood for Iowa and sent to 1611 Green Branch Circle, West Des Moines, IA 50265. For more info please see: https://www.facebook.com/norwoodforiowa/
Many thanks,
John Norwood
515-556-9765
Photos provided by John Norwood:
Severe weather front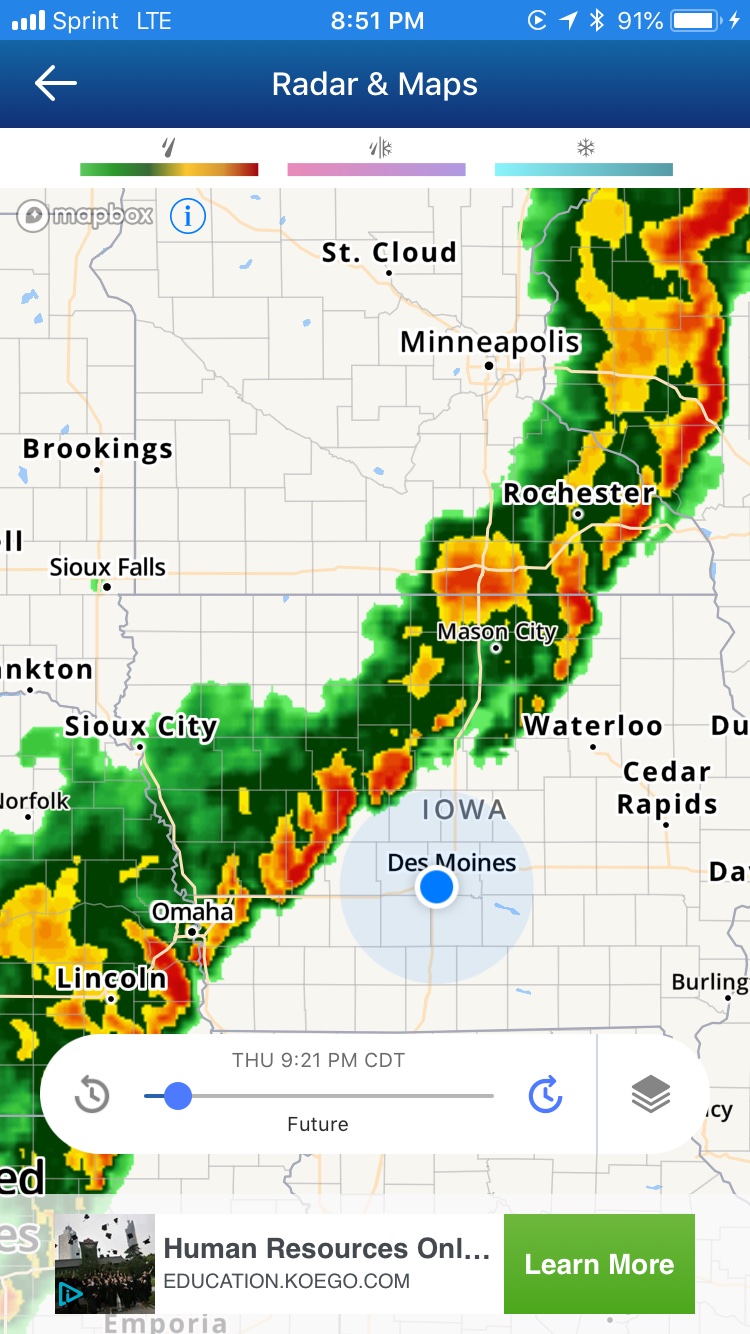 U.S. Secretary of Agriculture Sonny Purdue, addressing the Wall Street Journal's Global Food Forum in New York City earlier this month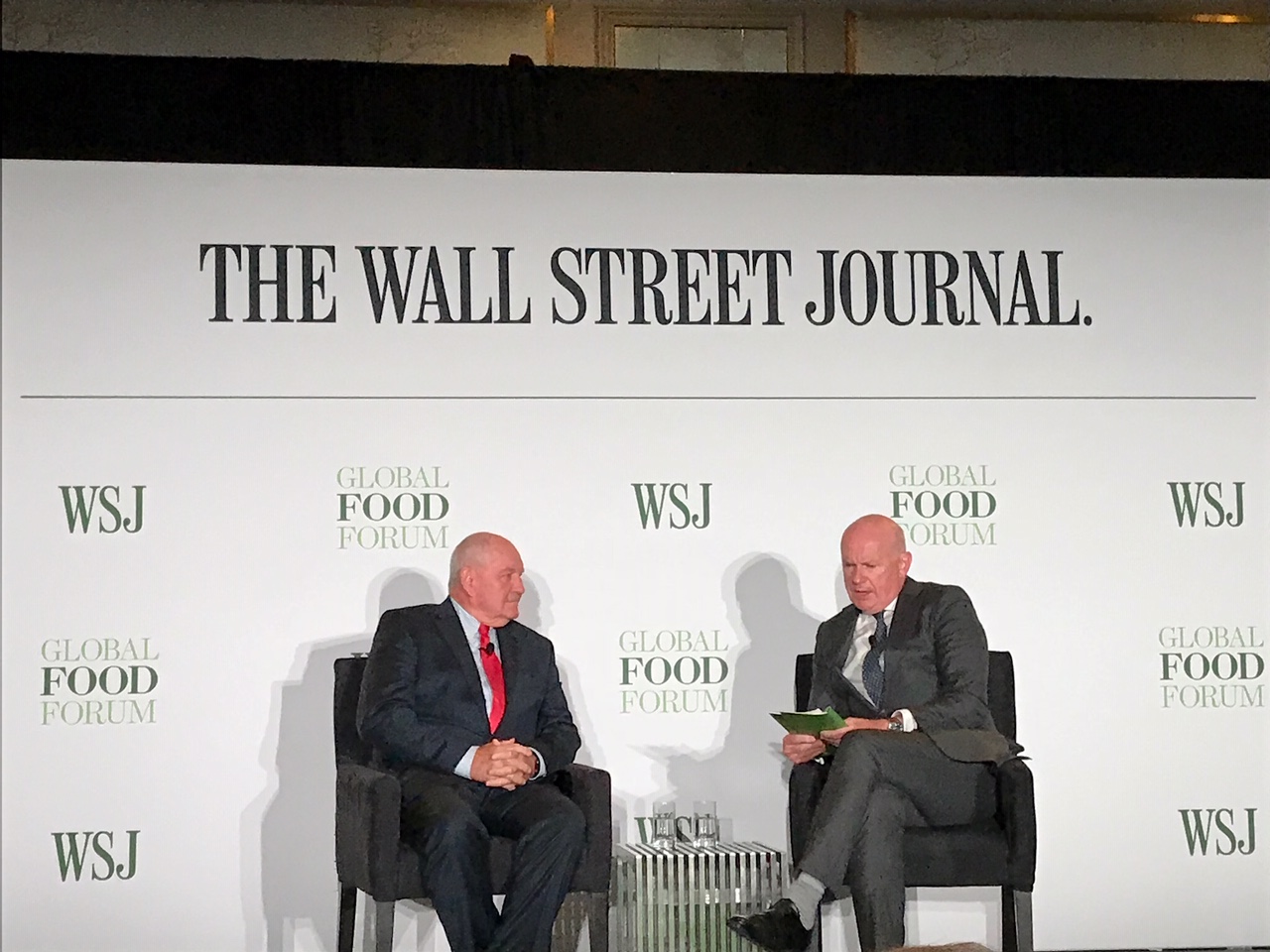 View of high water in the Des Moines River in downtown Des Moines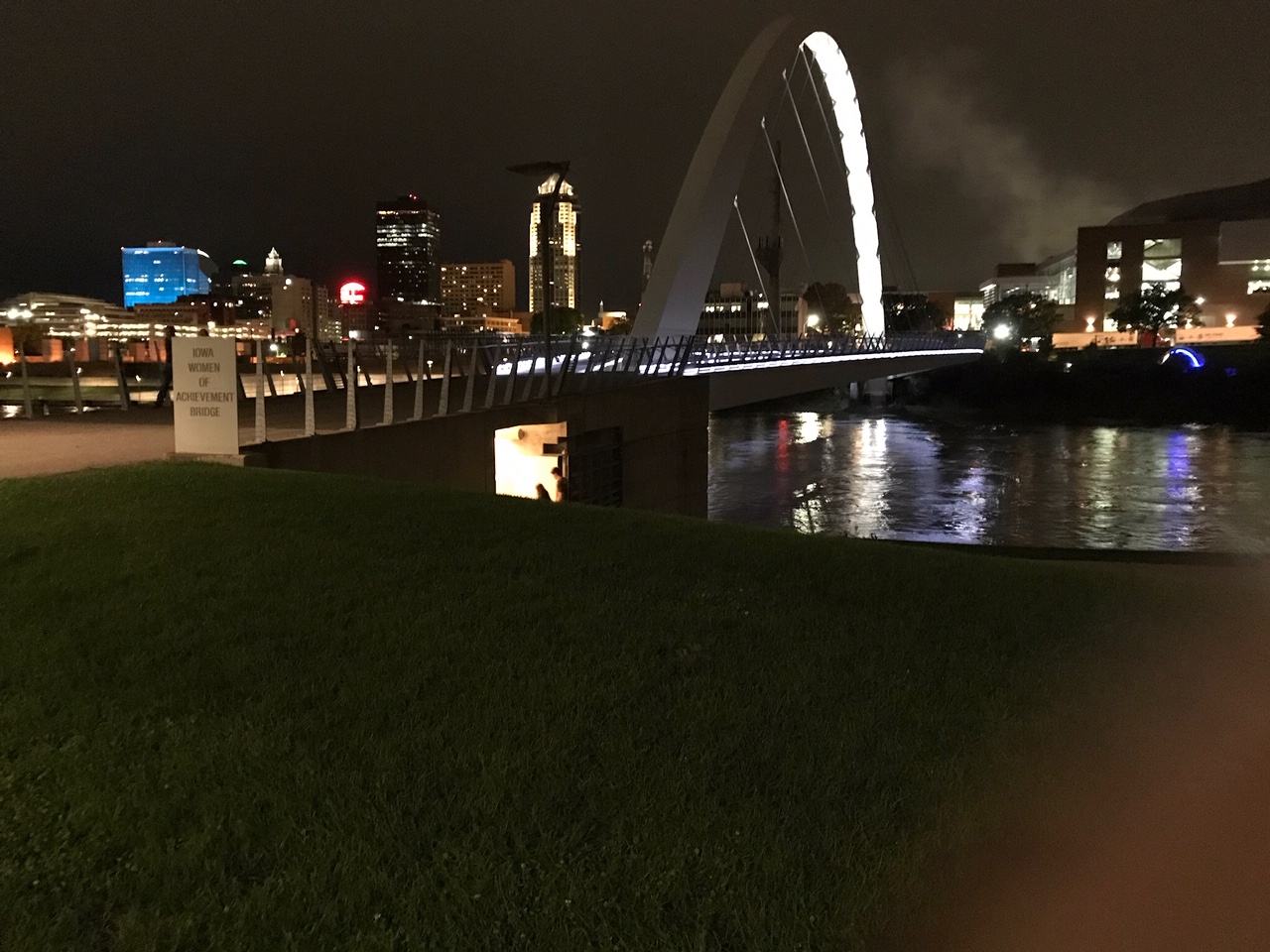 Polk County's Comprehensive plan, showing geology. Surprisingly, this plan has little to no discussion about managing water in our rural and agricultural areas.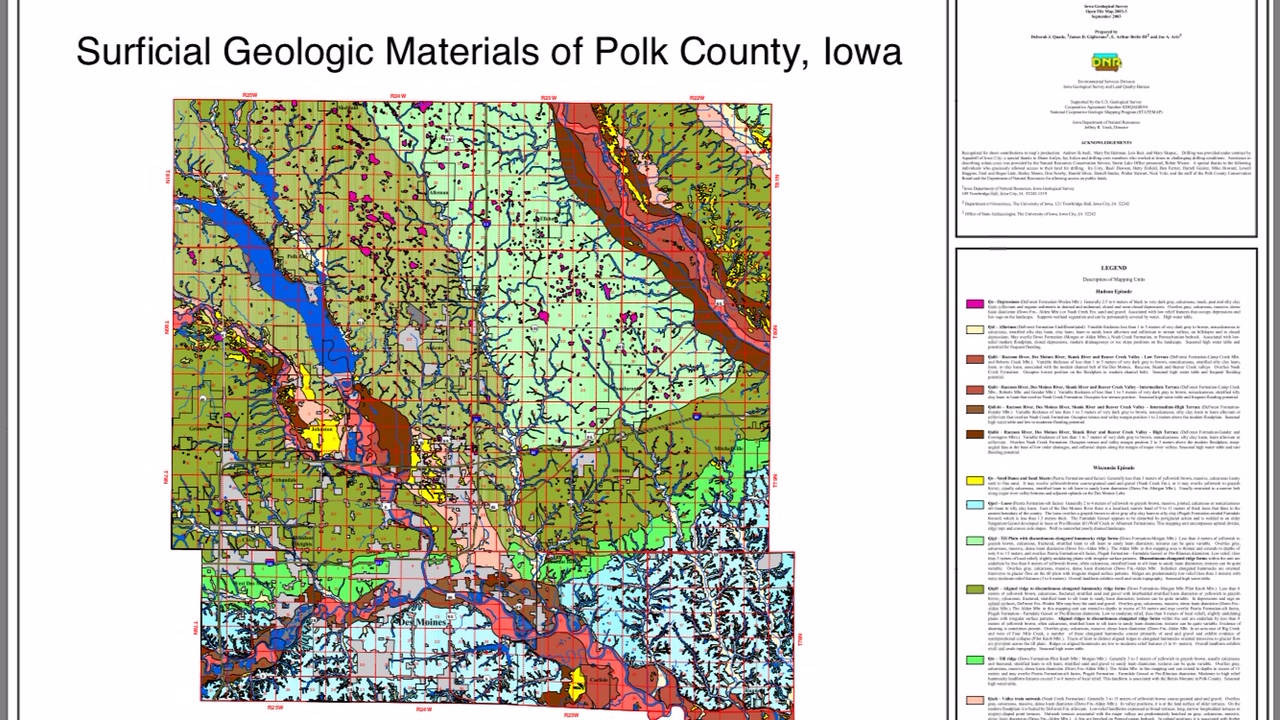 West Des Moines Chamber Lunch, Tom Hadden and Lynn Twedt discussing the city's Comprehensive Planning Effort including water management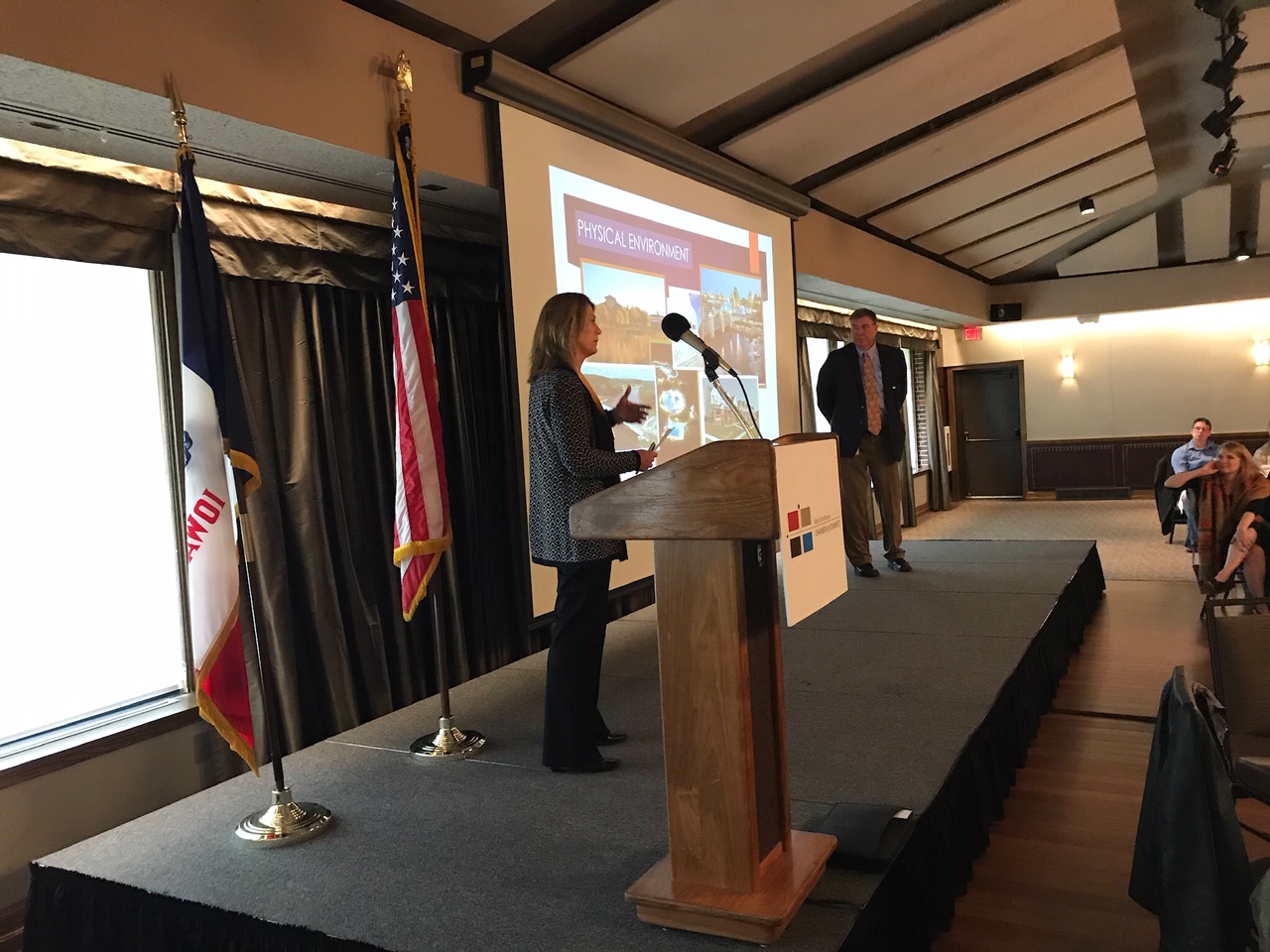 Storm Lake Times editor Art Cullen, who has written extensively about Iowa's water quality problems, speaking at Drake University on October 9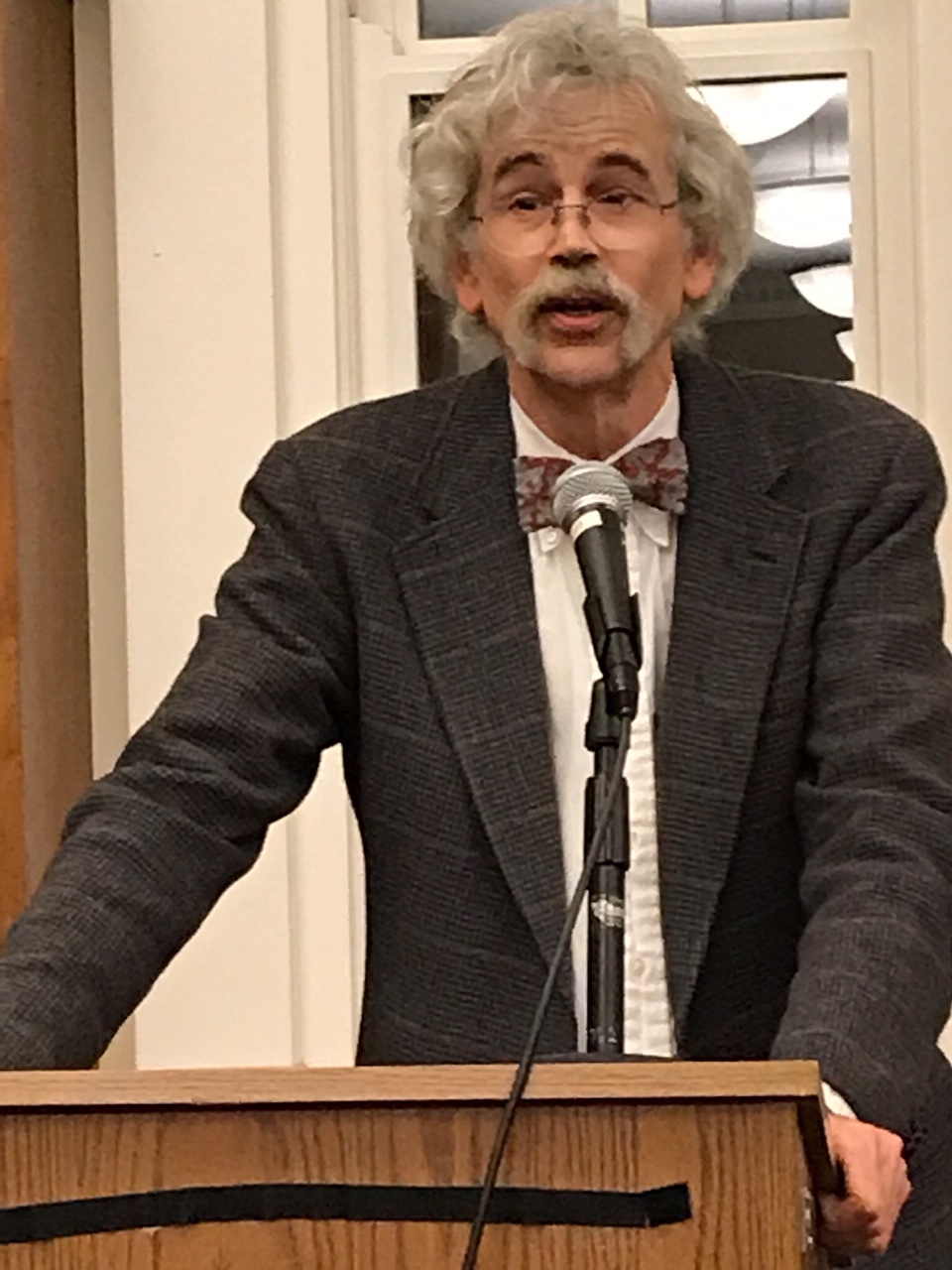 Dr. William Crumpton, ISU Wetlands Expert discussing wetland design, benefits, costs