U.S. Representative Rod Blum continues to send taxpayer-funded mail to constituents in Iowa's first Congressional district, with some Linn County residents receiving his latest mailing just one week before the election.

Federal law and U.S. House rules prohibit members of Congress "from spending official funds to make any unsolicited mass communication within 90 days of any election in which the Member's name is on the ballot." The rules define "unsolicited mass communication" as sending "substantially identical content to 500 or more persons" during a Congressional session. August 8 was 90 days before the 2018 general election.
Blum has long been among the heaviest users of the franking privilege, which allows House members to spend official funds on mail, phone, or e-mail messages to constituents. Documents show Blum's office spent $87,468.46 to send 231,214 pieces of mail to IA-01 residents from January through March 2018. Only eight of the 435 U.S. House representatives spent more.
During the next three months, Blum's office spent $48,086.25 on 142,767 pieces of mail, putting him in the top 30 House members for the second quarter. Representatives Dave Loebsack (IA-02) and Steve King (IA-04) spent nothing on mass mailings from January through June 2018, while David Young (IA-03) spent $8,280.92 (see here and here).
Comparable figures for the third quarter are not available; the General Accountability Office will report later this month on spending by U.S. House offices from July through September. Bleeding Heartland published here some of Blum's official mailings this summer, highlighting the Republican's support for tax cuts and other new laws, as well as his efforts to secure federal funding for a Cedar Rapids flood wall.
Bret Nilles was among the constituents who received a mailing on October 30 touting Blum's role in helping to expand the Eastern Iowa Airport in Cedar Rapids. Nilles, who happens to chair the Linn County Democrats, gave permission to share these images.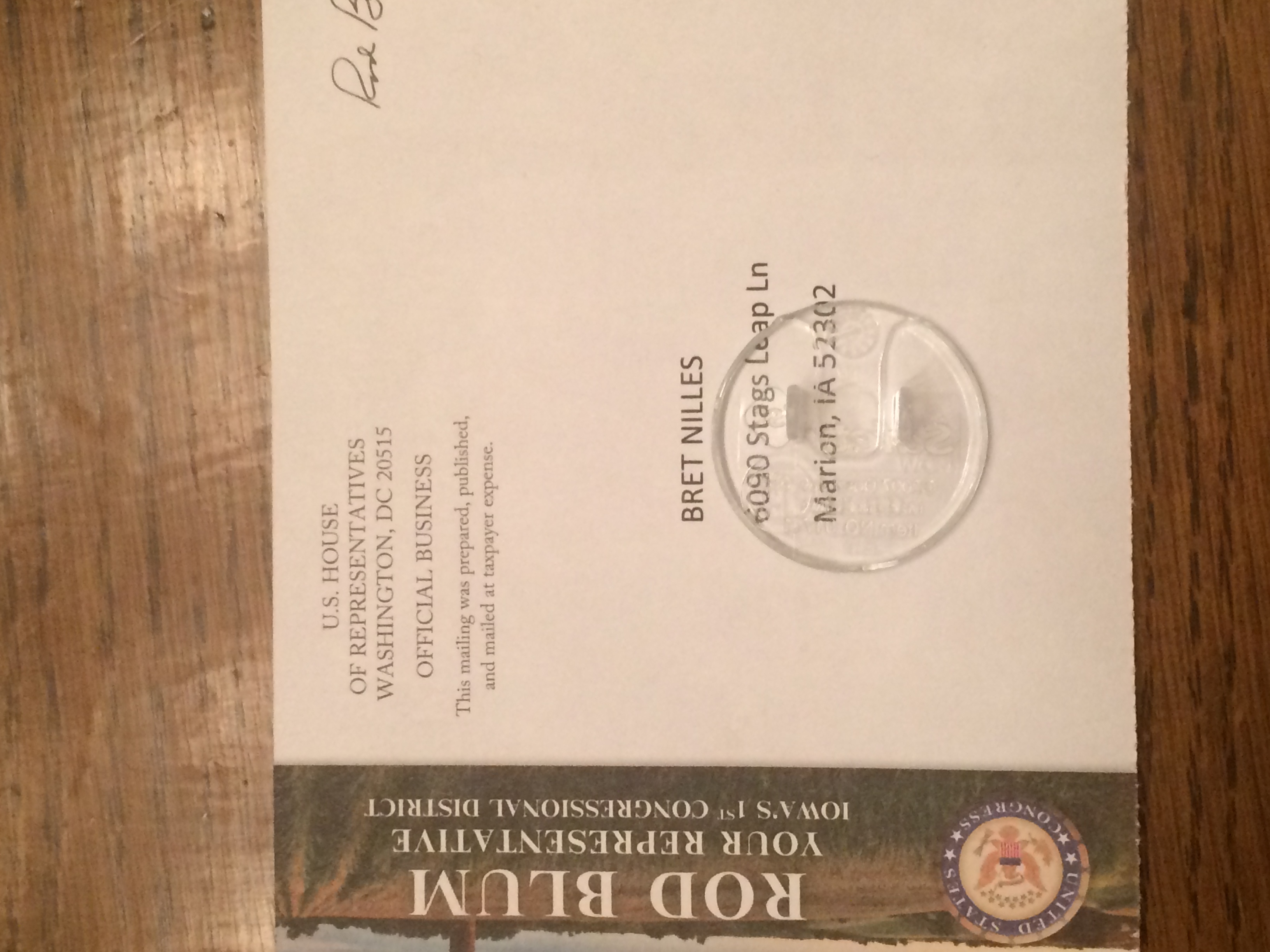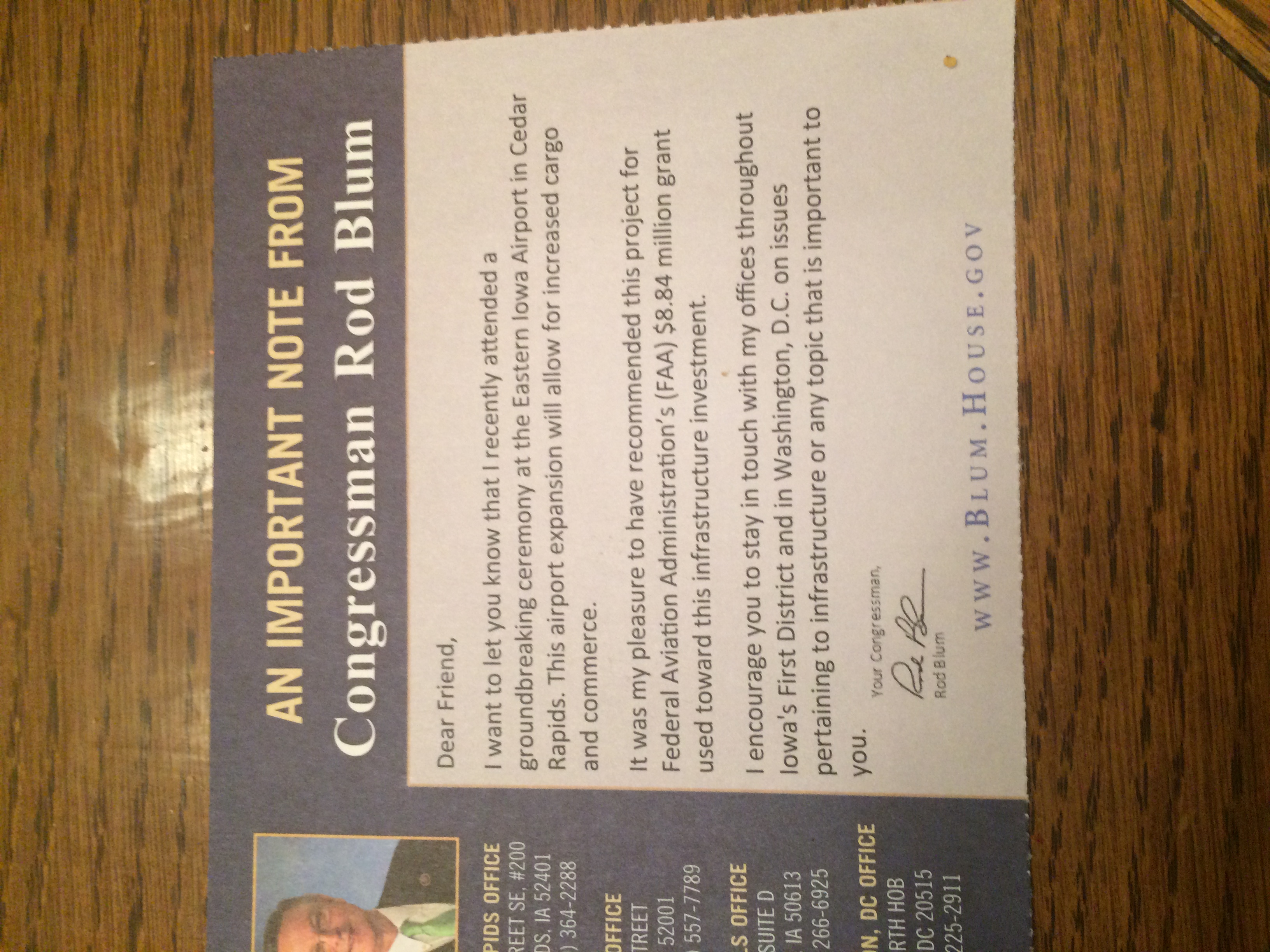 Blum's spokesperson Alexah Rogge told me on November 2 that this mailing did not violate House rules, because it went to fewer than 500 people (below the legal threshold for "unsolicited mass communication"). She declined to specify how many households were in the target universe and did not respond to follow-up questions, such as: How many IA-01 residents have received official mail from Blum's office since August 8? How many separate mailings has the office produced and sent since August 8? What topics were discussed? How many constituents received each mailing?
Blum is one of the country's most endangered House Republicans, so it's not surprising he would want to put his best foot forward as Iowans prepare to vote. But federal law and House rules are designed to prevent incumbents from using public money to boost their re-election prospects. By keeping each taxpayer-funded mailing below 500 identical pieces, Blum may have complied with the letter of the law, but he has flouted its spirit.