Osceola Mayor Thomas Kedley is the first declared Republican candidate in Iowa's second Congressional district, Zachary Oren Smith was first to report for the Iowa City Press-Citizen on May 6. Kedley filed a statement of candidacy with the Federal Election Commission on May 3. At this writing I haven't found a Congressional campaign website. The candidate is on Twitter @tjkedley and has a Facebook page for his mayoral campaign.
Kedley has been mayor of the Clarke County seat since 2015. He told Oren Smith his top priorities would be education, agriculture and a balanced budget.

While Republicans are more often associated with policies promoting charters schools and school vouchers, Kedley, a public school teacher, said current funding levels are insufficient.

For Kedley, a candidate that does not take seriously the 2nd District's farmers misses an important voice. Looking around the state, he said the government needs to be doing more to get farmers back on their feet.

"We have a big ag focus here in southern Iowa," Kedley said. "We need to make sure we have farmers to feed America. We need to get back to basics on helping out farmers and focusing on our education."

His final point, more of a thesis statement, is government spending is out of control. Kedley is a proponent of balanced budgets. If spending were focused on core services like education and agriculture, the country would not have the $22.3 trillion national debt, he claimed.
Kedley spoke to Bill Lukitsch of the Quad-City Times on May 7.
As he campaigns for the office, Kedley pointed to public education, mental health, agriculture and conservative spending as key issues he'd like to focus on if elected to Congress. He also drew on his experience as a mayor, saying his city has made strides toward increased recreation and quality-of-life initiatives under his leadership, and he wants to see if he can help "on a bigger stage."

A native of Clinton who calls himself a "Mississippi (River) boy" at heart, Kedley said he understands the diverse needs of the congressional district — from the family farmers to the city dwellers — because he's "born and bred" here. And he says he plans to hit the road this summer to build a grassroots organization, listening to the issues voters care about.
Most of the other Republicans often mentioned as possible candidates in IA-02 have more political experience and stronger fundraising networks than Kedley, and most of the district's 24 counties have a larger population than Clarke. Kedley would be an underdog against any of the state legislators who may run (State Senators Mariannette Miller-Meeks, Mark Lofgren, and Roby Smith, or State Representative Bobby Kaufmann). Republican Party of Iowa state chair Jeff Kaufmann hasn't ruled out the race either, nor has Bobby Schilling, who represented the Illinois side of the Quad Cities in Congress for two years but now lives in Scott County.
No Democrats have confirmed plans to run for the seat Loebsack is vacating, but Scott County Supervisor Ken Croken is exploring the race, and State Senator Rita Hart may become a candidate soon.
As of May 1, the IA-02 counties contained 165,405 active registered Democrats, 143,004 Republicans, and 185,242 no-party voters. Despite the registration advantage for Democrats, leading election forecasters consider this district a toss-up as an open seat. Loebsack substantially outperformed his party's nominees for president and governor in the last two general elections; Bleeding Heartland published county-level results from those races here.
UPDATE: Responding to a Facebook message on May 9, Kedley said his campaign website and news release formally announcing his candidacy "will be available within the next few weeks."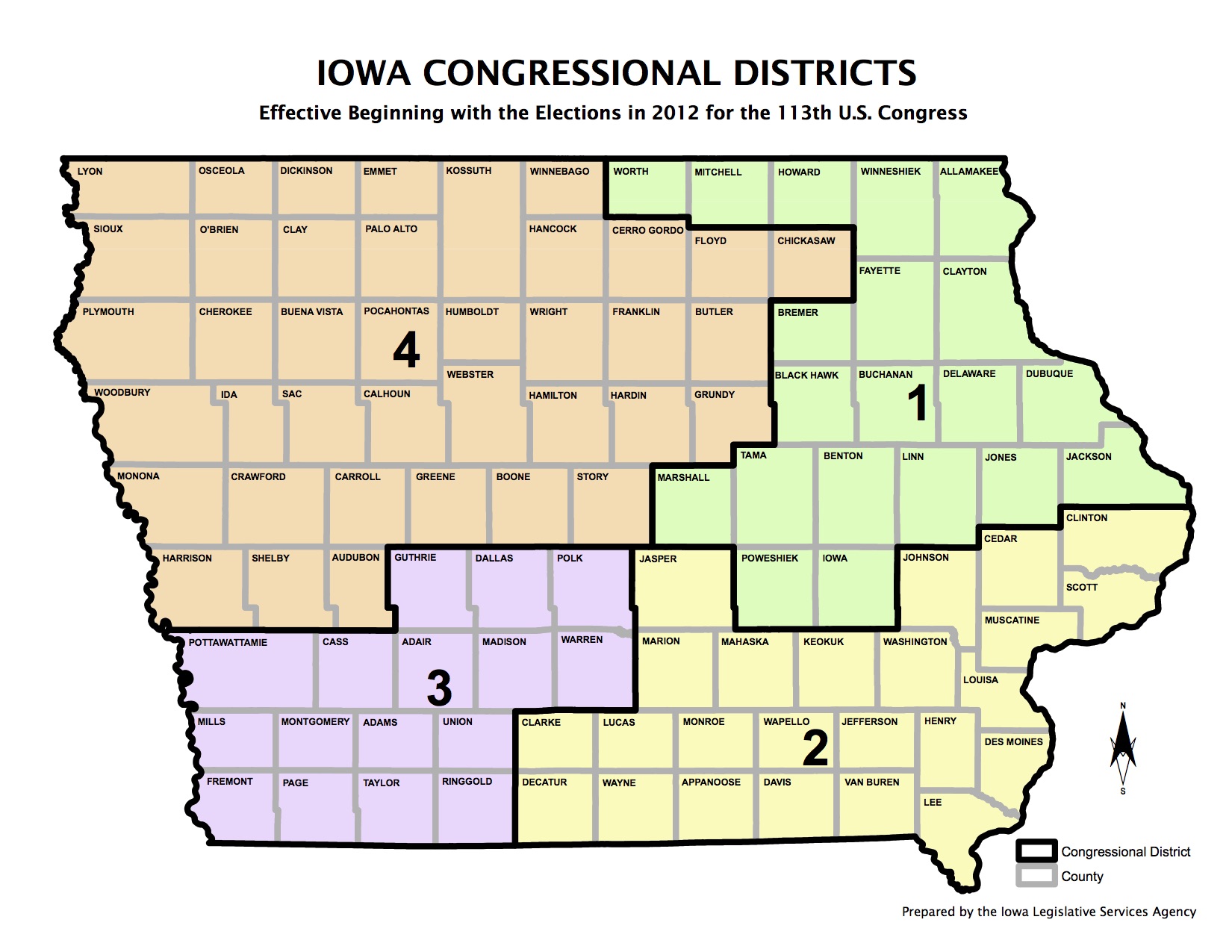 LATER UPDATE: Kedley launched the "grassroots" phase of his campaign on June 3. You can find him online at KedleyforCongress.com, on Facebook @KedleyforCongress and on Twitter @tjkedley. Here's his launch video.
Here's his news release:
KEDLEY FOR CONGRESS OFFICIALLY LAUNCHES CAMPAIGN FOR IOWA'S SECOND DISTRICT

Osceola, Iowa – Osceola Mayor Thomas Kedley is hitting the campaign trail. The 31-year-old Republican educator filed paperwork with the Federal Elections Commission in May after the retirement announcement of Congressman Dave Loebsack but stated his focus would remain on his students until summer. With school out of session, Kedley is officially hitting the campaign trail.

"I look forward to traveling this beautiful district of 24 counties and hearing from Republicans, Democrats and Independents," said Kedley. "I want to hear your concerns, your solutions and I want to take your energy to Washington, D.C."

Kedley's story is one of resilience. From living on the doorstep of poverty, to completing a college degree, having a career in education, and being elected to public office…success for Kedley has not come without overcoming challenges.

"As a young man growing up in Clinton, I helped my grandfather on the family farm and watched my mother work multiple jobs to support her family of five. I lived on the front line of poverty where the American dream seemed out of reach. Friends would share their lunches, couches and pennies. I remember spending countless hours at school with my teachers because that is where I could see a glimmer of my dreams coming true," said Kedley. "My family, friends and teachers taught me resilience and to persevere. They taught me to follow my calling to be a solution seeker and to be a voice for others."

As the mayor of Osceola, Kedley has worked tirelessly to improve the quality of life for residents through recreation, updating infrastructure and securing a reliable water source. Now the time has come for Kedley to take his track record of strong leadership to Washington to seek solutions that make the 2nd district, Iowa and country stronger both now and in the future.

Kedley is a graduate of the University of Northern Iowa where he earned a bachelor's degree in Education. He is serving his second term as mayor of Osceola where he lives with his wife, Becca, two sons, Teddy and Rocky, and goldendoodle, Penny.

Learn more about Kedley and his campaign by visiting www.kedleyforcongress.com.
With State Representative Bobby Kaufmann ruling himself out of this race, the GOP establishment's leading contender for IA-02 appears to be Bobby Schilling. He grew up in Iowa and moved back to the state in 2016, having served for two years in the U.S. House from a district across the Mississippi River in Illinois.