Iowa Secretary of State Paul Pate has sent his statewide mailing of absentee ballot request forms to active registered voters, his office announced on September 4. "The forms include pre-paid, first class mail postage and an envelope to return the request form to the voter's county auditor," the news release clarified.
The secretary of state's mailing will look like this on one side: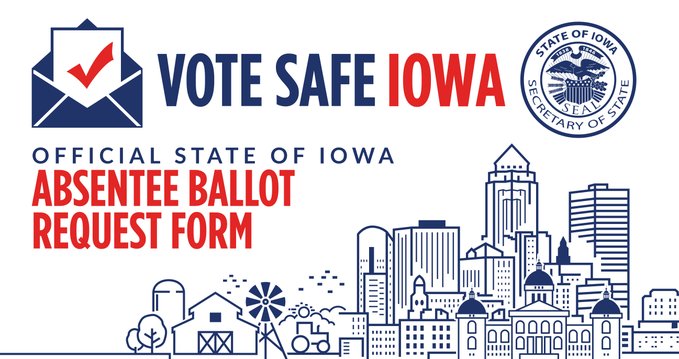 And will resemble this on the other side: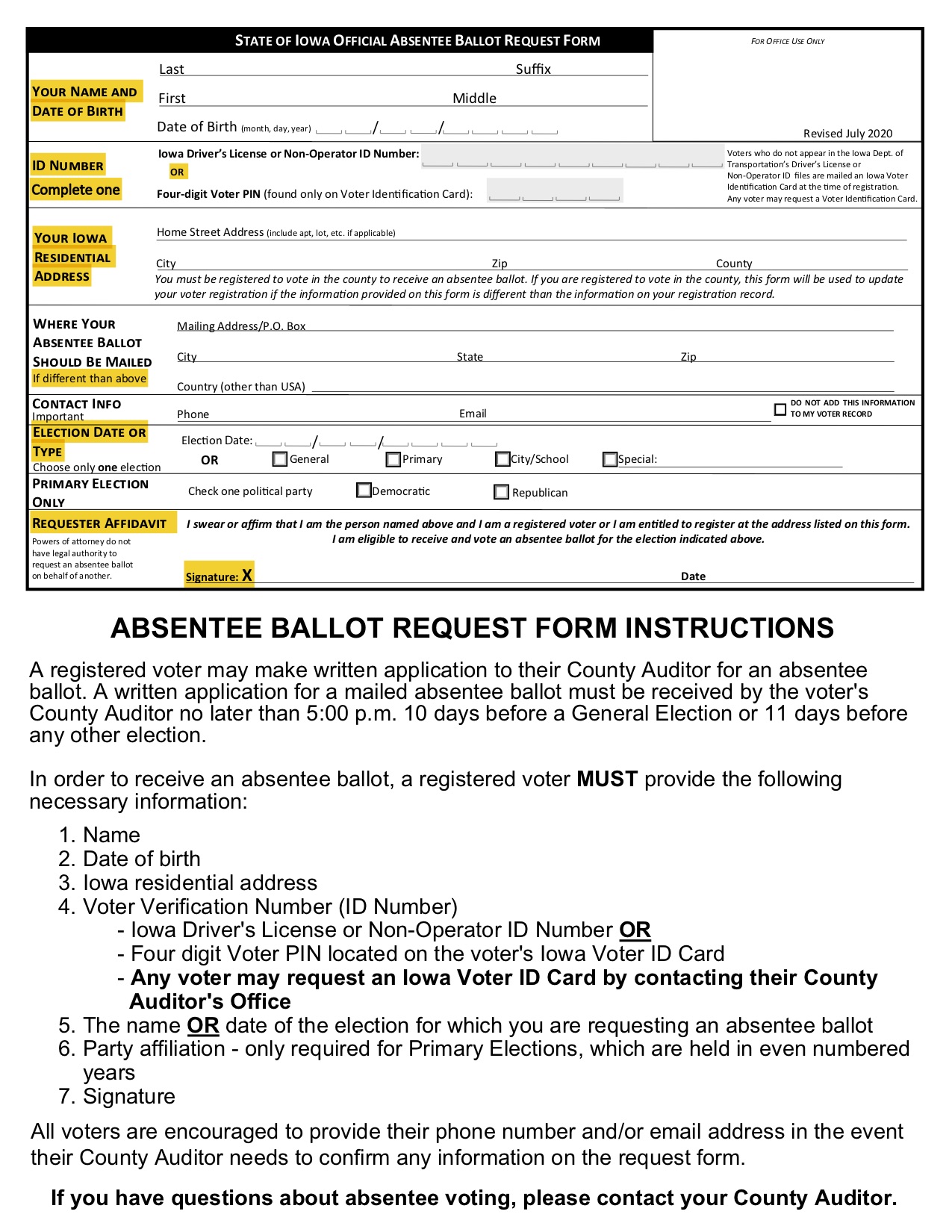 Not everyone who receives the secretary of state's mailing will need to return it.
IF YOU'VE ALREADY REQUESTED AN ABSENTEE BALLOT
A number of county auditors sent their own universal absentee ballot request form mailings this summer to voters in their jurisdictions. In addition, hundreds of thousands of Iowans received request forms mailed by political groups, such as the Center for Voter Information or the Republican Party of Iowa.
Iowa voters only need to request a ballot once, so most people who have sent their county auditor a form already can ignore the secretary of state's mailing.
To be sure your form was received, you can go to the track your absentee ballot page of the Iowa Secretary of State's website. It looks like this: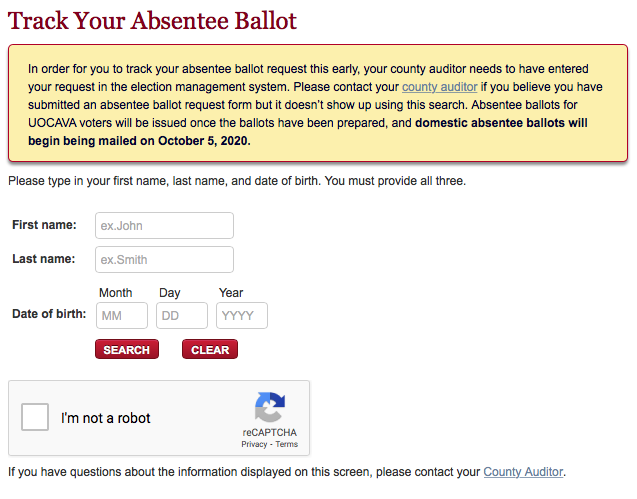 Enter your name and birth date, and search to see if your county auditor has received and processed your absentee ballot request form. If so, you will see something like this: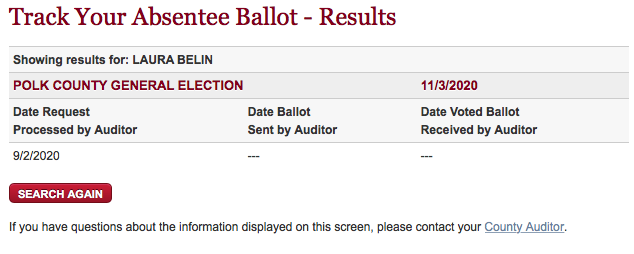 Most Iowans who have already returned request forms don't need to do anything else now. Your county auditor will mail your ballot on October 5 or soon after. You'll want to send it back or hand-deliver to your county elections office ASAP to avoid U.S. Postal Service delays.
IF YOU LIVE IN LINN, WOODBURY, OR JOHNSON COUNTIES
In three counties–Linn, Johnson, and Woodbury–auditors mailed absentee ballot request forms that were pre-filled with the voter's information. Donald Trump's campaign and other Republican groups filed lawsuits last month seeking to invalidate those forms, and District Court judges in Linn and Woodbury counties have issued preliminary rulings in their favor. The Johnson County case is scheduled for a September 9 hearing.
Although the litigation is not yet resolved, I'd encourage everyone in those three counties to send another absentee ballot request form to be on the safe side. You can use the secretary of state's mailing or some other form you've already received. The Polk County Democrats have volunteers on the streets this week, leaving absentee ballot request forms on doorsteps in a no-contact way.
You can download the state's form here, but under Iowa law, voters do not have to submit any specific kind of form to receive an absentee ballot. As long as all of the required information is on a piece of paper larger than 3 inches by 5 inches, it's a valid request form.
Required information for an Iowa absentee ballot request form:
election date or type (you want to write November 3, 2020 general election)
voter's name
voter's birth date
voter's Iowa driver's license or voter PIN (if you don't know this, call your county elections office for help)
voter's address
address to which the ballot should be mailed (if different from legal address)
voter's signature and date signed
If you are confused about any aspect of voting early, your county auditor's office is the best source of information.
Iowans who prefer not to vote by mail will still be able to vote early in person at their county's elections office, beginning on October 5. Normally I prefer that method of early voting, because it's fast and easy. Due to the COVID-19 pandemic, I've requested a mailed ballot this year and will hand-deliver it to my county's drop box outside the elections office in downtown Des Moines.
UPDATE: Here's a sample form from the Secretary of State's office. There is also a Spanish-language version.