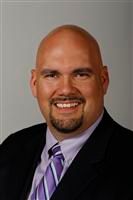 What's on your mind this weekend, Bleeding Heartland readers? This is an open thread: all topics welcome.
Former State Senator Kent Sorenson testified this week in the trial of two former Ron Paul presidential campaign aides. (A judge dismissed charges against a third man who had been indicted in the same case.) After initially claiming to be the victim of a "straight-up political witch hunt," Sorenson eventually pled guilty to federal charges related to accepting hidden payments. He had been negotiating with Paul's operatives for months on a price for changing his allegiance from presidential candidate Michele Bachmann to Paul less than a week before the Iowa caucuses.
Russ Choma wrote up Sorenson's testimony for Mother Jones, and Grant Rodgers has been covering the trial for the Des Moines Register. On Thursday, Sorenson testified that he was upset when some staffers for Michele Bachmann's campaign treated him "like a leper," after he revealed that he had considered switching to Paul and was offered money to do so. Dude, what did you expect? Asking to be paid for a presidential endorsement should get a person shunned from polite society. People with leprosy should take offense at being compared to a guy like you.
Sorenson said in court the next day that going into politics was "a waste of my life, and I wish I had not done it." I would guess a large number of Iowans in both parties also wish he had never gotten involved with politics.
Ten days ago, Polk County District Court Judge Douglas Staskal heard arguments in a case challenging Governor Terry Branstad's veto of funding for two in-patient mental health facilities his administration decided to close earlier this year. In one exchange, Deputy Attorney General Jeffrey Thompson asserted that the governor could theoretically shut down the state's court system by exercising his veto power to reject all appropriated funds for the judiciary. He noted that the constitution gives state lawmakers power to override a governor's veto (through a two-thirds majority vote in both the Iowa House and Senate), and courts should not take on that role if legislators decline to do so.
I would like to hear attorneys' opinions on whether the governor's veto power extends so far. Can the governor eliminate virtually any part of state government by blocking appropriations for it, as long as at least one-third plus one member of one chamber of the legislature will back up his political agenda?
I've posted excerpts from these reports after the jump.
Continue Reading...