For the sixth straight year, I'm wrapping up my weekly wildflower series with asters, which are often among the last native plants blooming around Iowa. This installment is special, though, because Phil Specht shared photographs of asters growing on his property in Clayton County.
Phil has been "running a grass-based, rotationally grazed dairy" for decades. His farm became a "working ecosystem" supporting a phenomenal number of grassland birds, thanks to the diversity of plants and insects. You can learn more about his pasture management practices by listening to this podcast produced by the Land Stewardship Project or Phil's interview with Practical Farmers of Iowa.
Asters can be notoriously difficult to distinguish from one another. Phil made educated guesses about some of the plants pictured below but would welcome help with the IDs. He believes "most of northeast Iowa's native species are represented"; "The farm borders the woods and has a little soil that is of prairie origin, so a wide range of habitat."
Iowa wildflower Wednesday will return during the spring of 2018. The full archive links to photographs of approximately 170 native plant species. That number will hit 200 sometime next year.
Finally, I want to wish the Bleeding Heartland community a happy Thanksgiving and express my gratitude to all who stop by. I'm especially thankful for the photographers who allowed me to publish their work during 2017: Phil Specht, Eileen Miller, Lora Conrad, Wendie Schneider, Beth Lynch, and Katie Byerly.
Now, enjoy some of Clayton County's lovely asters.

First, some unidentified species: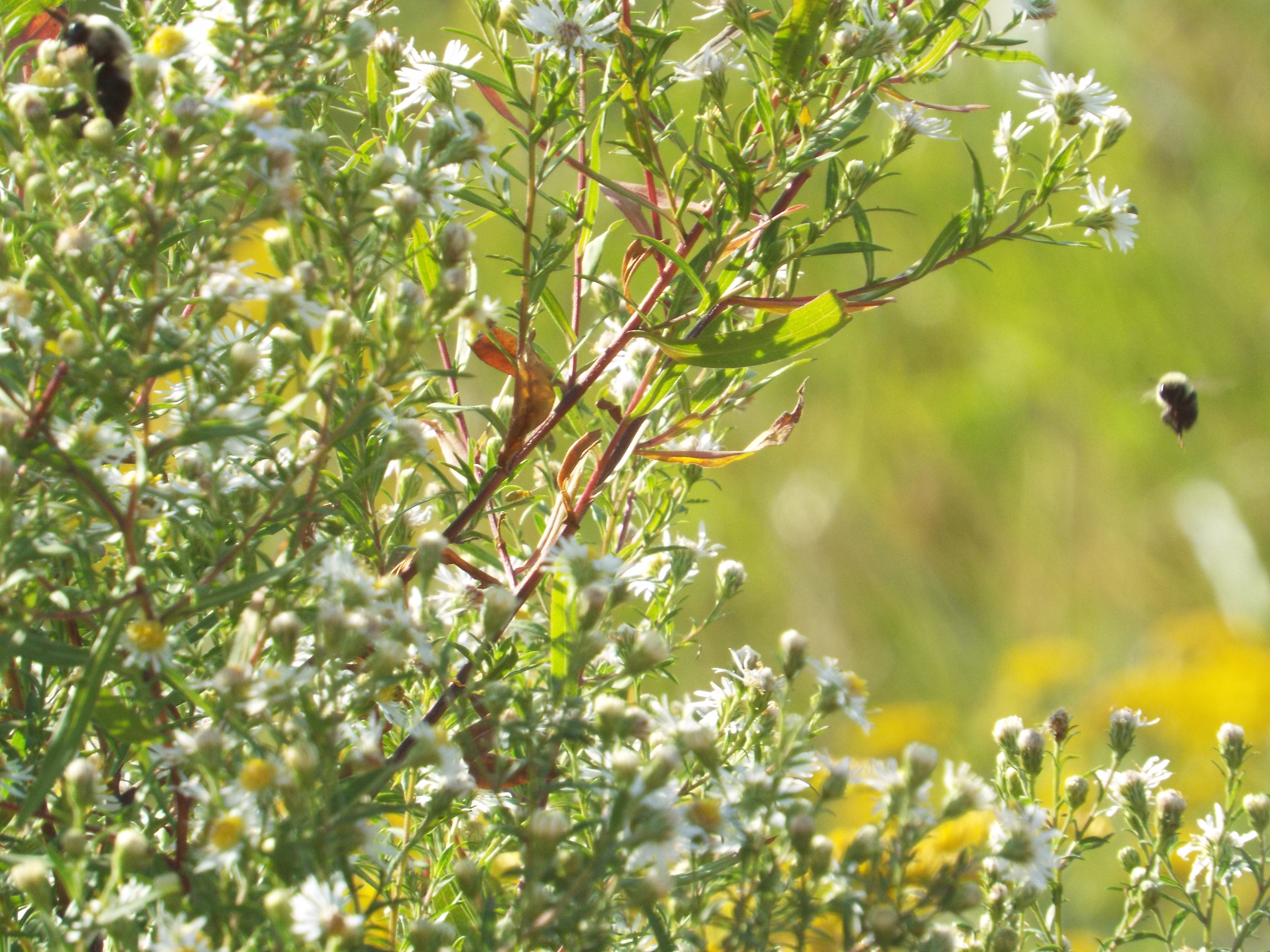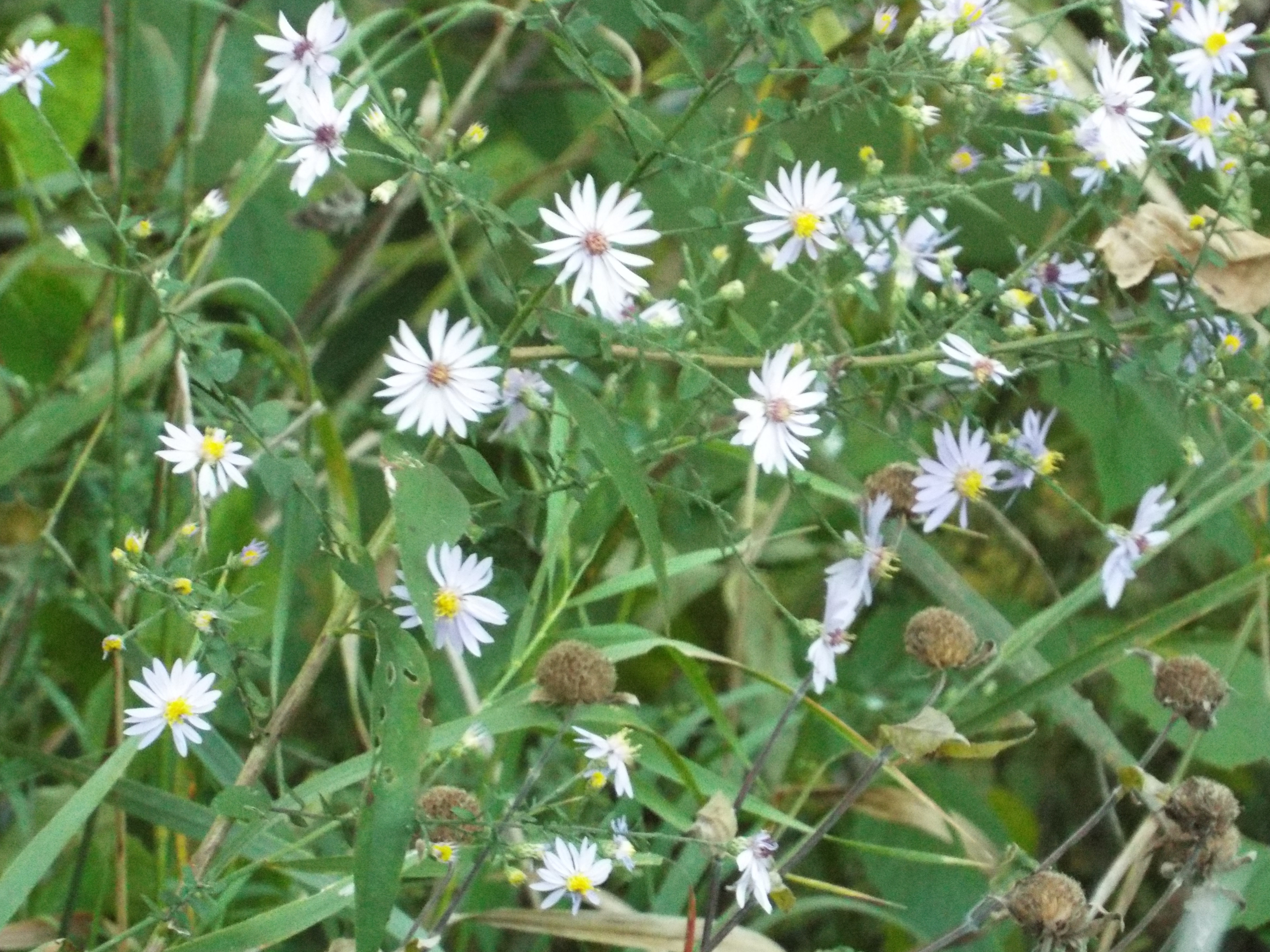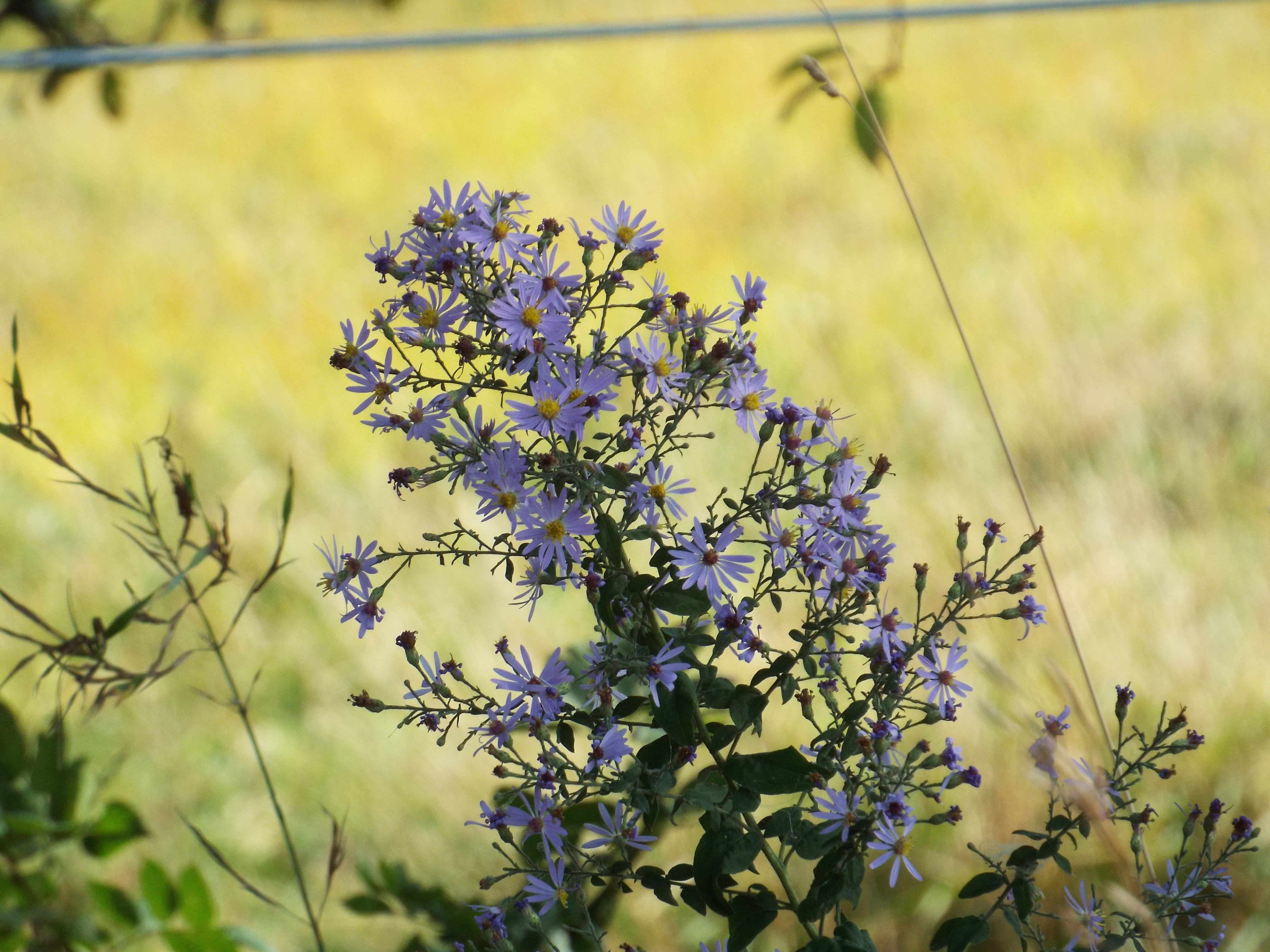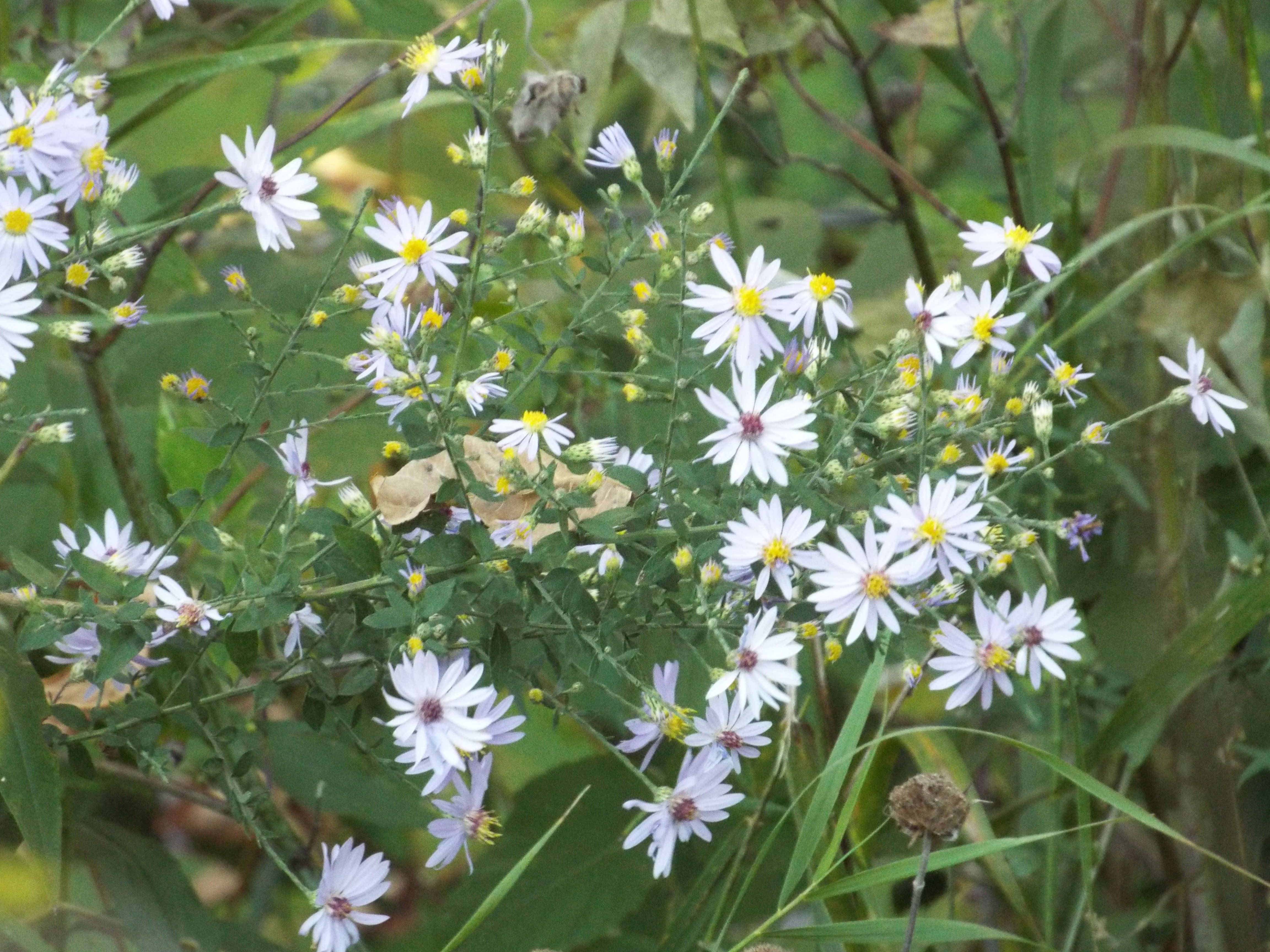 Phil thinks this plant may be tall white aster, also known as panicled aster (Symphyotrichum lanceolatum):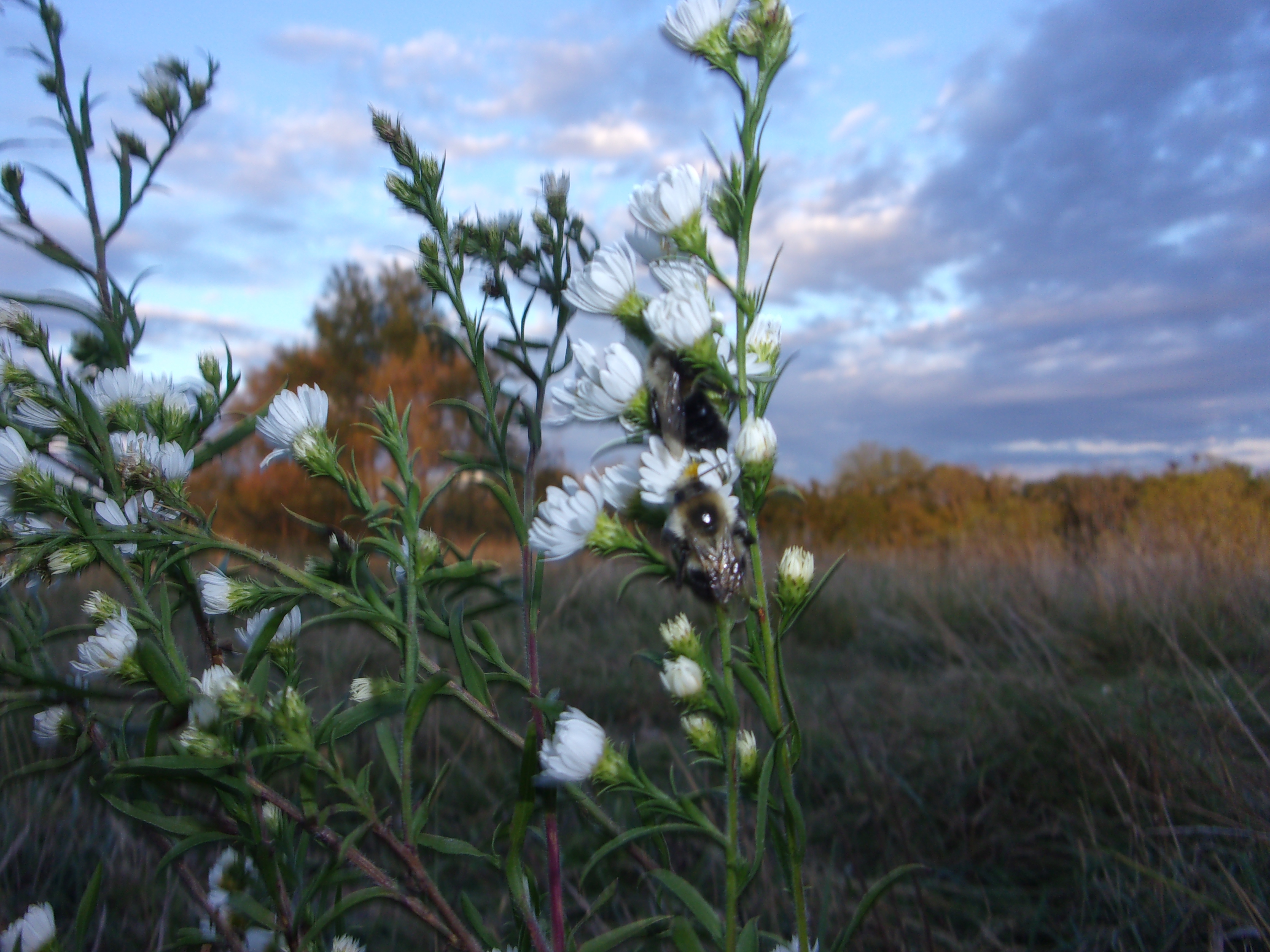 Phil thinks this plant is arrow-leaved aster (Symphyotrichum sagittifolium):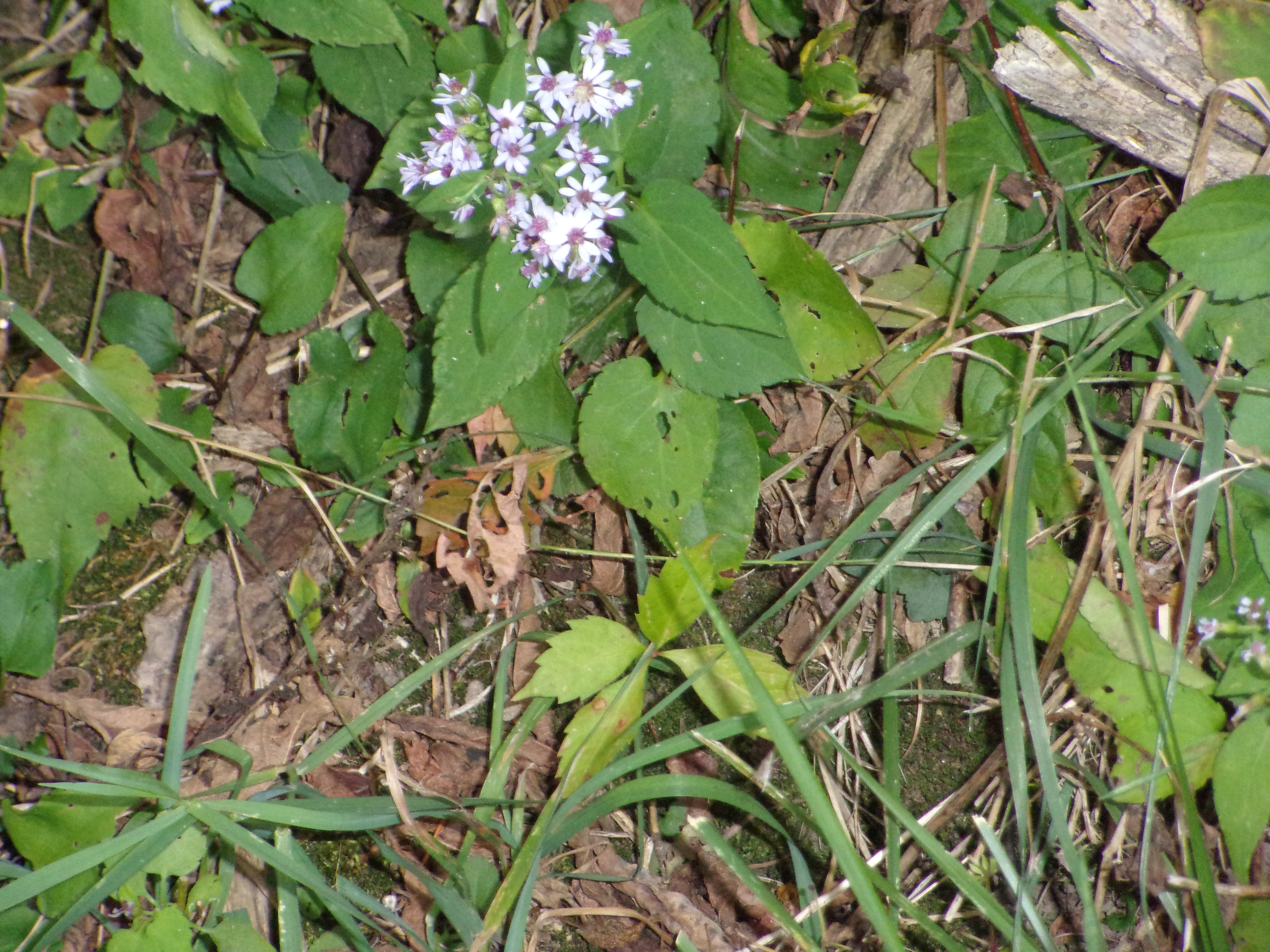 Phil wonders if these flowerheads are narrow-leaved aster, which can be called narrow-leaved smooth aster (Symphyotrichum laeve var. concinnum):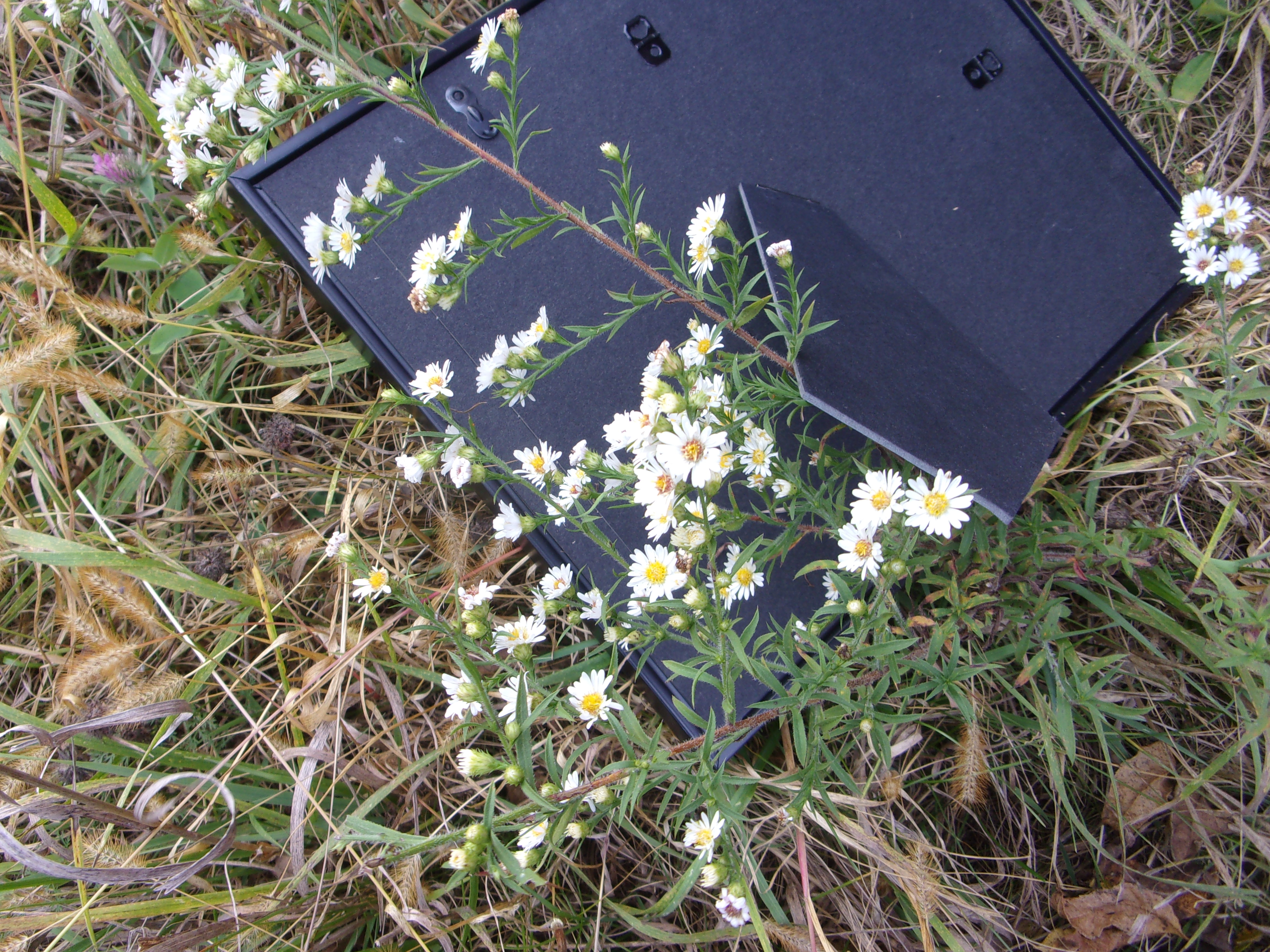 Phil's tentative ID for this plant is Short's aster (Symphyotrichum shortii):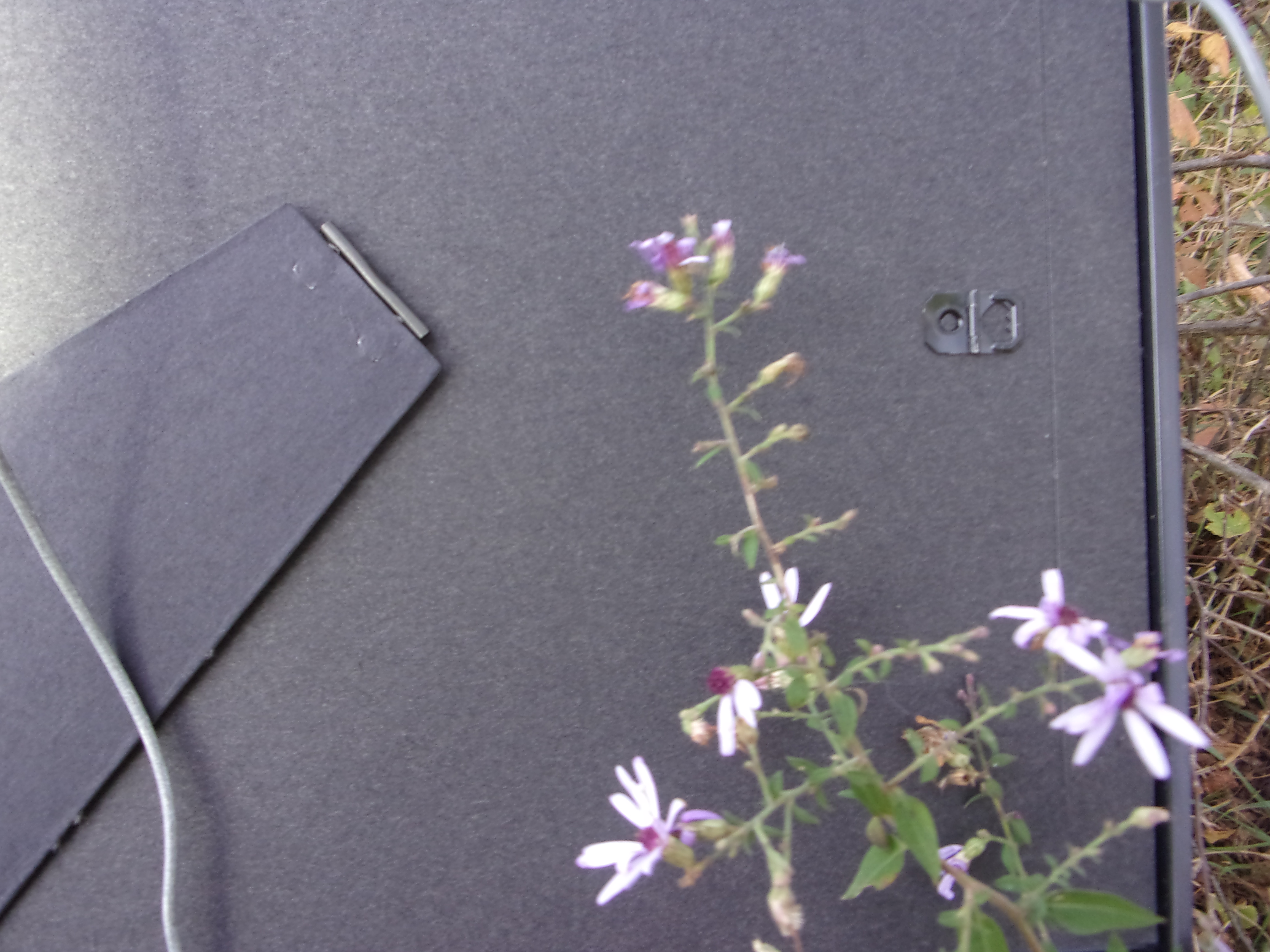 Phil thinks this plant is side-flowered aster, more commonly known as calico aster (Symphyotrichum lateriflorum):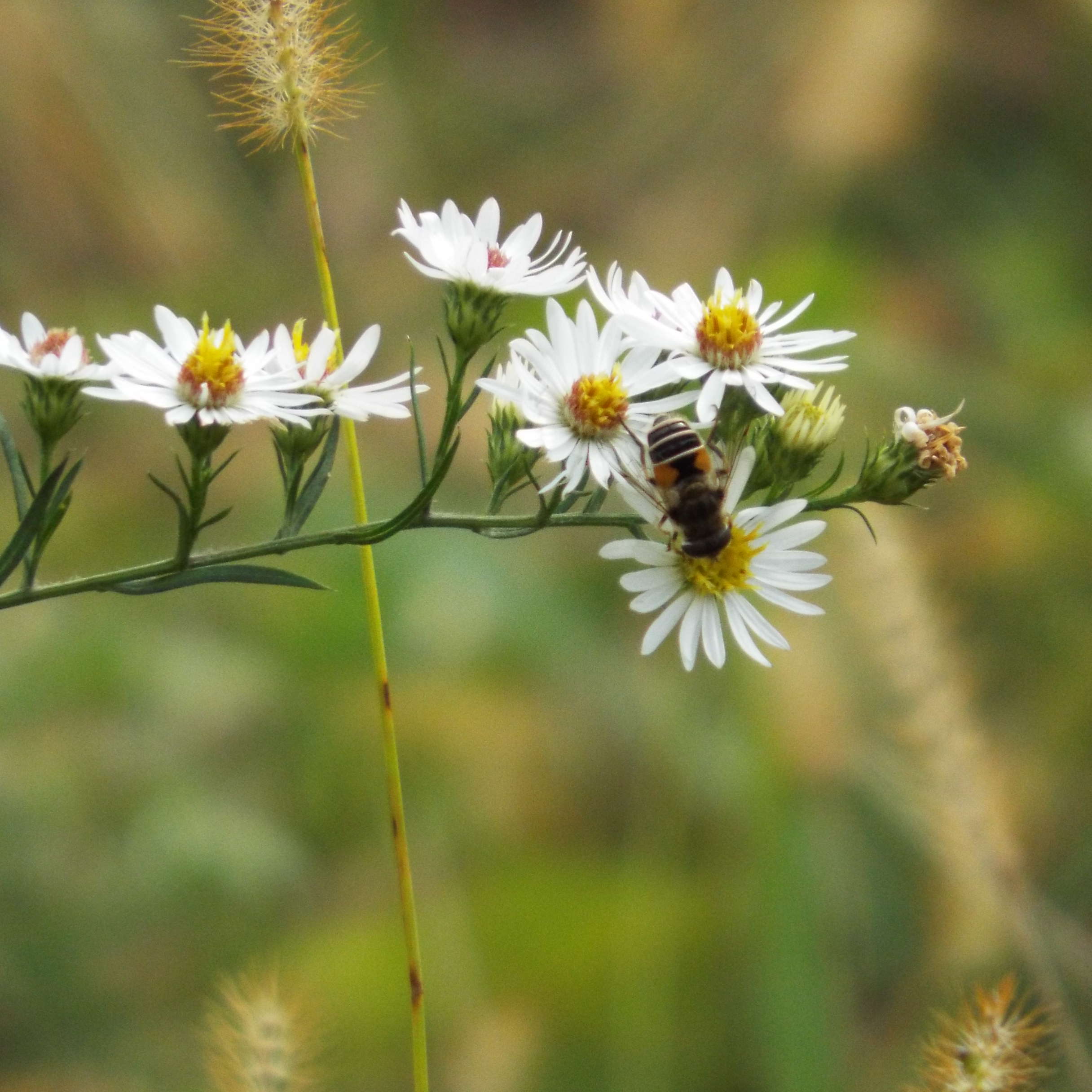 Phil suspects this picture features hairy aster, sometimes known as frost aster (Symphyotrichum pilosum):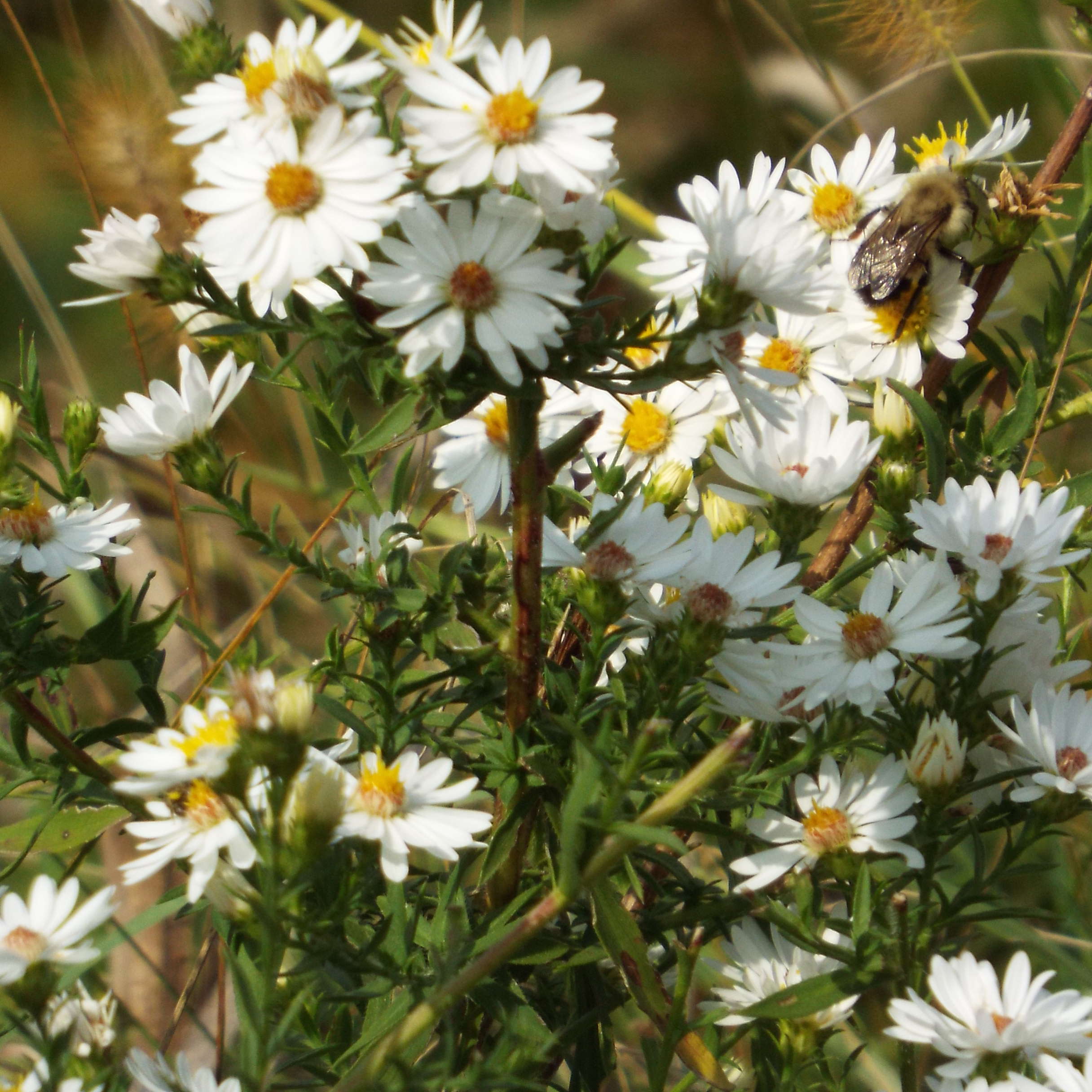 Phil wonders if this plant could be stiff-leaved aster, also known as flax-leaved aster (Ionactis linariifolius)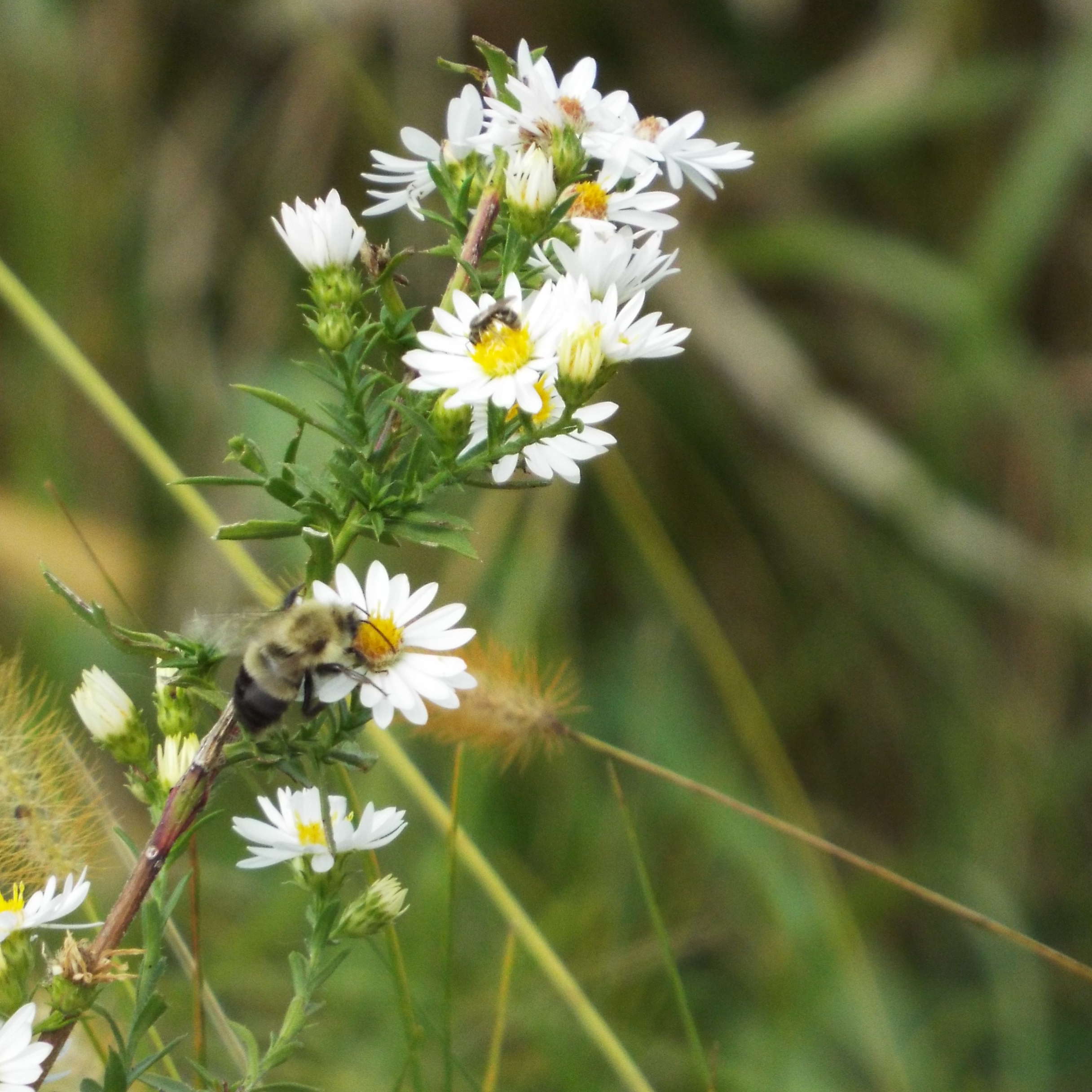 More unidentified species: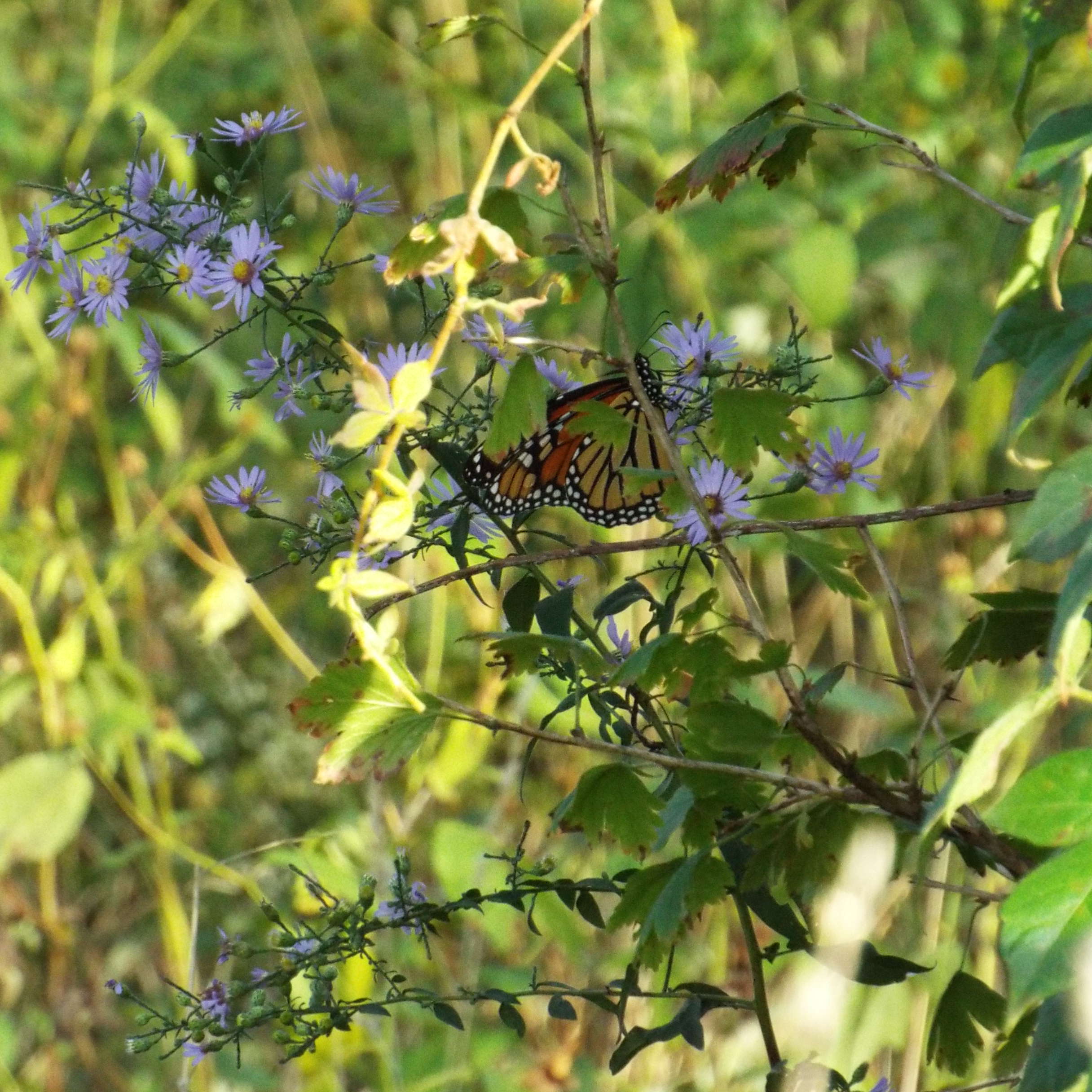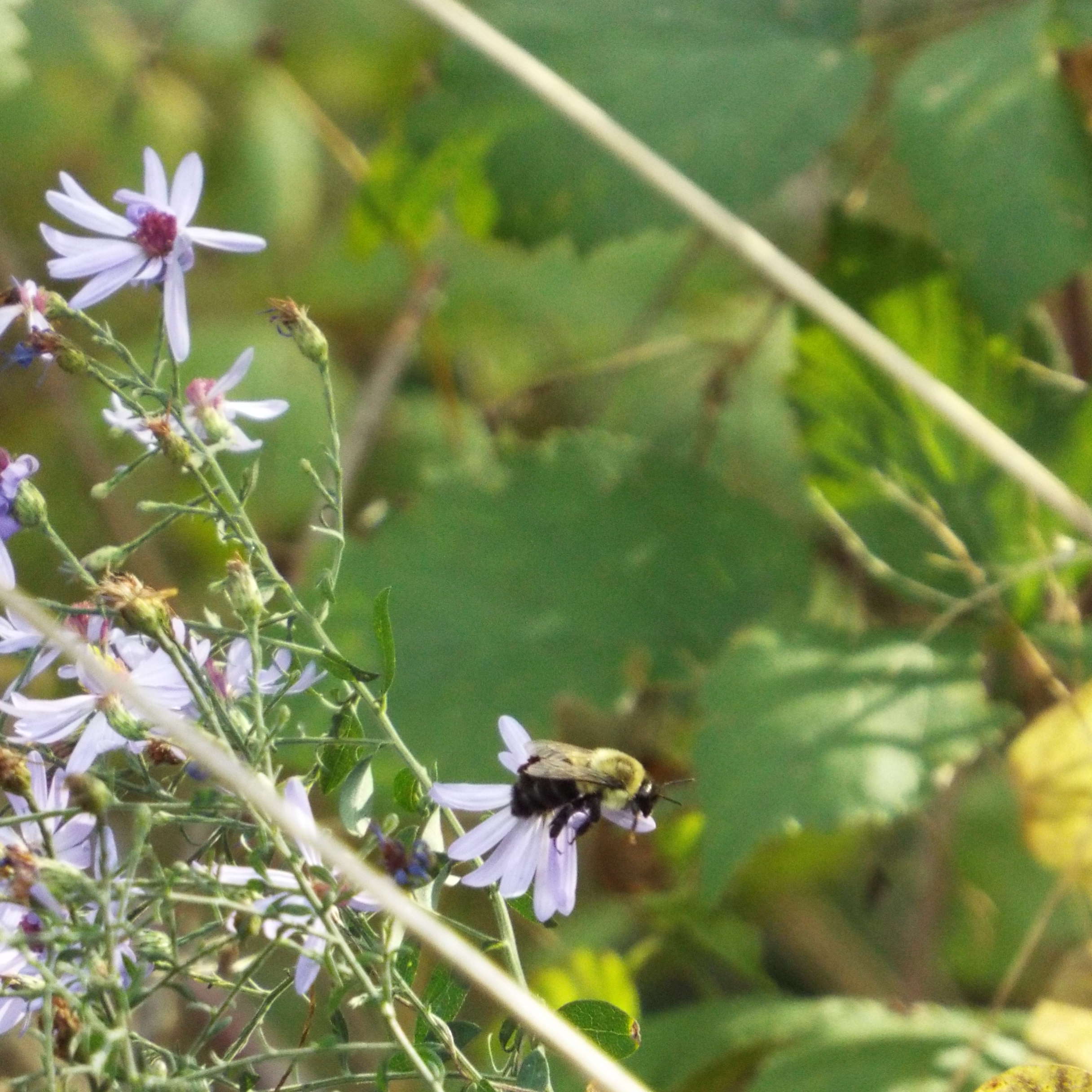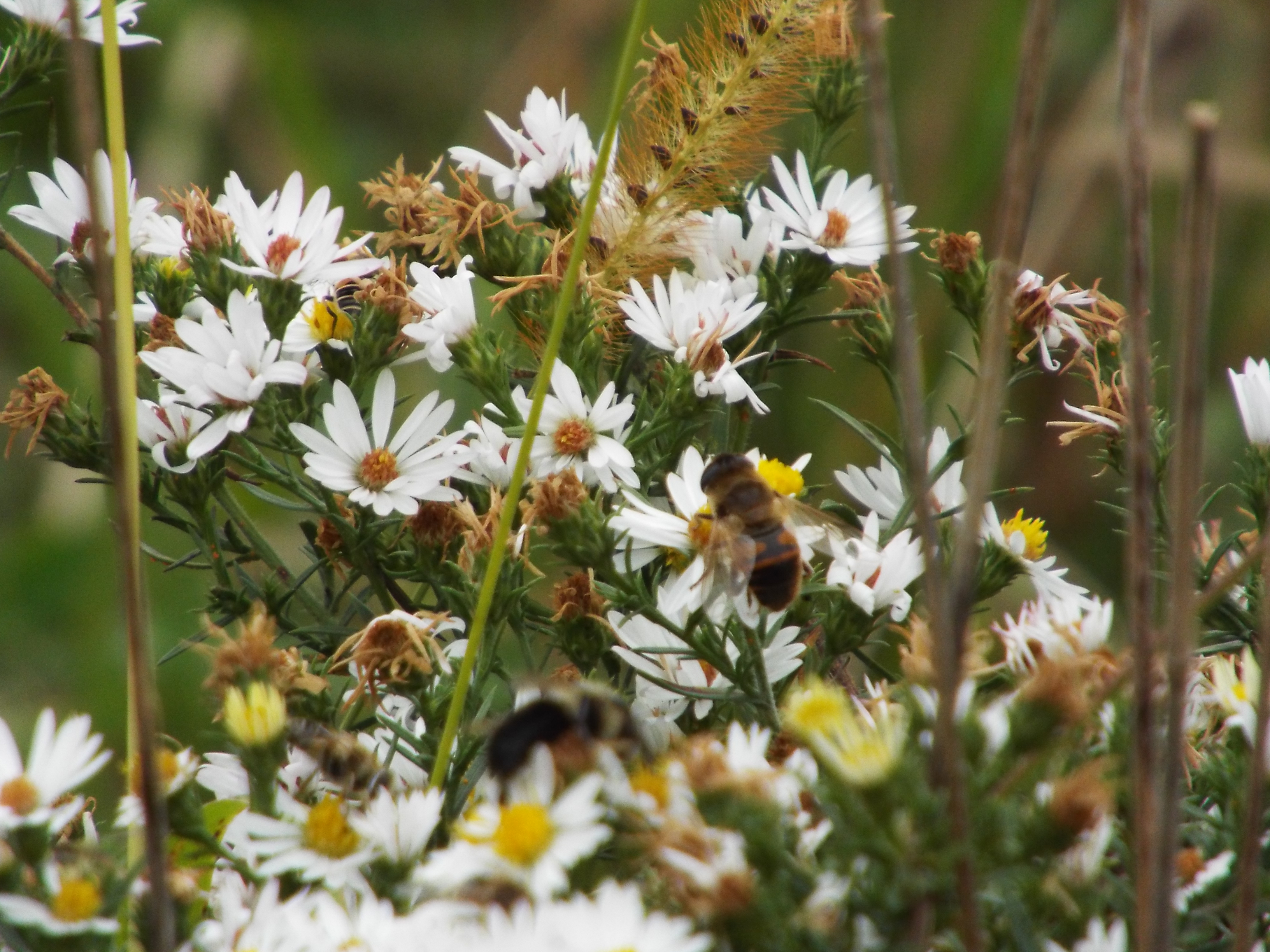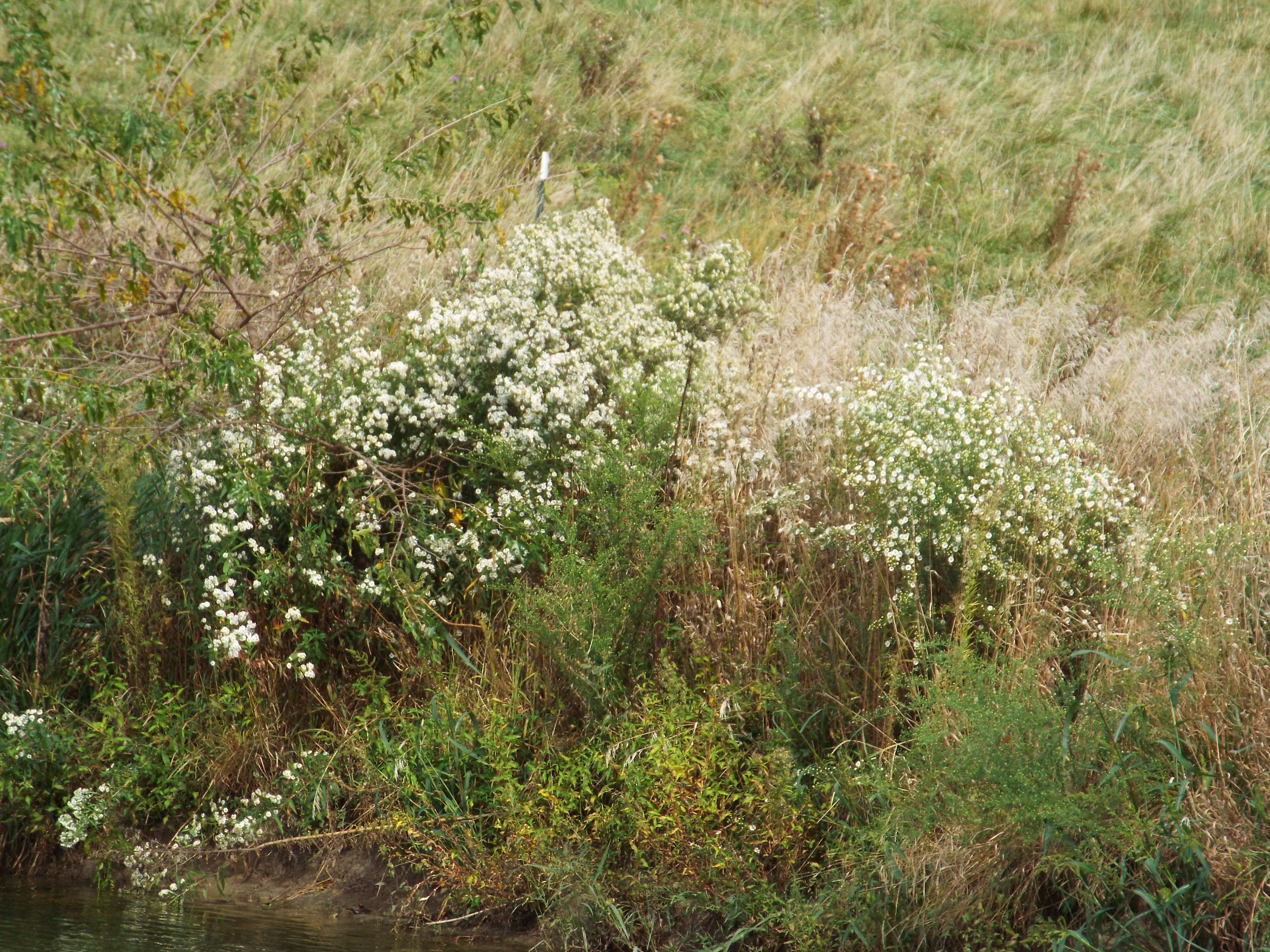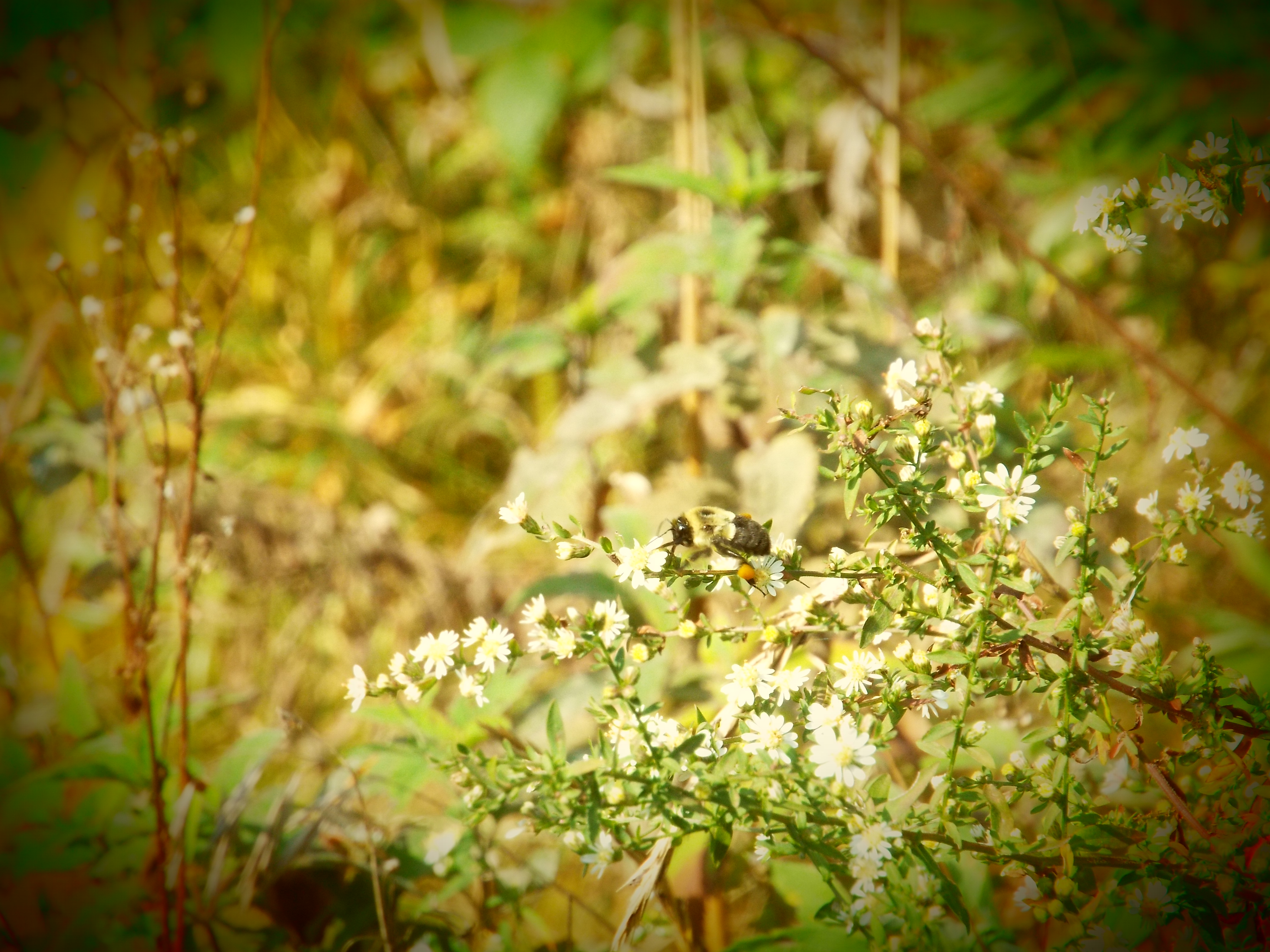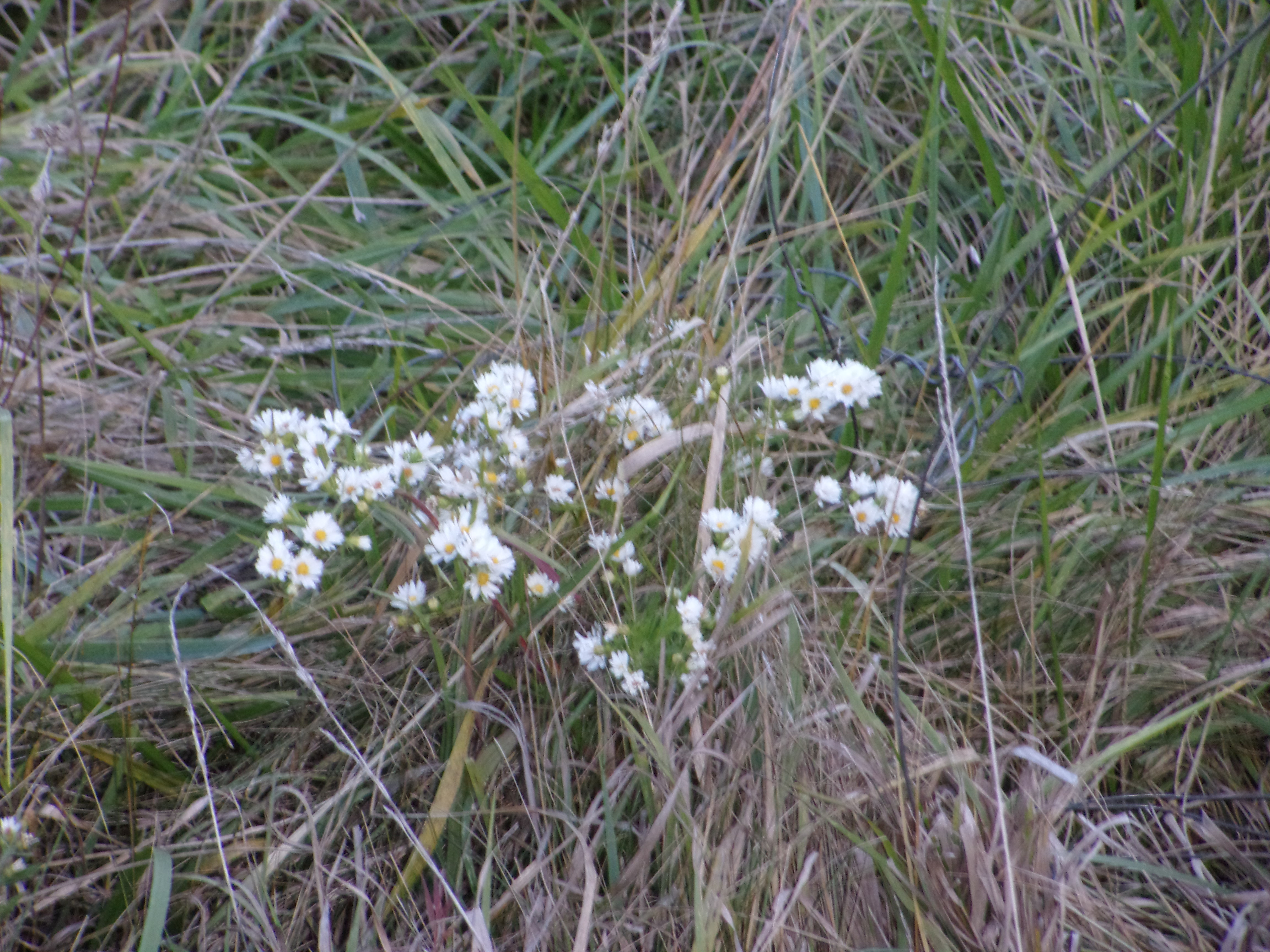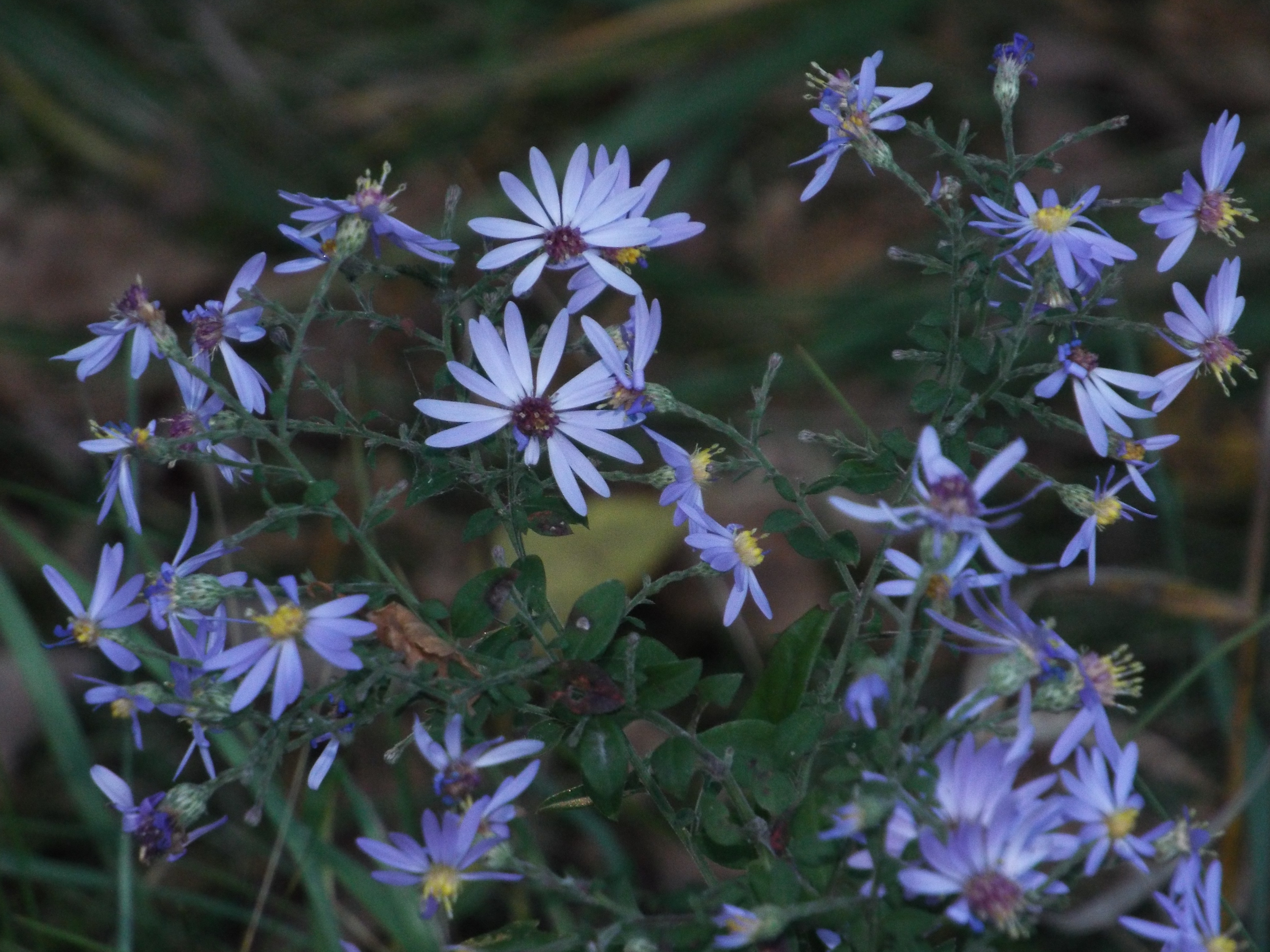 This last picture shows two aster species: