State Representative Pat Grassley tweeted this afternoon that he will seek re-election in Iowa House district 50. The six-term Republican lawmaker was widely seen as a likely 2018 candidate for Iowa secretary of agriculture, since the current office-holder Bill Northey will leave the state upon confirmation to a senior U.S. Department of Agriculture post. Grassley doesn't seem to have been laying the groundwork for a statewide campaign, though. He reported just $31,900 in campaign contributions during 2017. About three-quarters of his haul came from political action committees that give to many state legisators.
The House Appropriations Committee chair represents what should be a safe GOP seat, even in a less favorable election climate. House district 50 contains just 3,773 active registered Democrats, 8,953 Republicans, and 7,244 no-party voters, according to the latest figures from the Iowa Secretary of State's office. Donald Trump outpolled Hillary Clinton here by 64.4 percent to 30.4 percent. I enclose below a map of the district, covering Grundy County and parts of Hardin and Butler counties.
Another prospective secretary of agriculture candidate, former State Representative Annette Sweeney, accepted a federal job in November as state director for USDA Rural Development.
At least two Republicans will seek to succeed Northey. Former Iowa Farm Bureau Federation President Craig Lang announced his candidacy in October. He is keeping his cards close to the chest; his campaign financial disclosure showed only $5,600.00 in contributions, including a $5,000 check from himself.
American Soybean Association Chairman Ray Gaesser created a campaign committee last week. Scroll to the end of this post for background on the latest GOP candidate.
Governor Kim Reynolds has not said whom she will appoint to lead the Iowa Department of Agriculture and Land Stewardship through 2018. Recent rumors have centered around a placeholder with no plans to run for the office: Deputy Secretary of Agriculture Mike Naig. UPDATE: In early February, Naig told the Des Moines Register that he will seek the GOP nomination for Northey's job.

I'm happy to announce I'm running for re-election to HD 50. It's been an honor serving the people of Butler, Grundy and Hardin Counties. Get your parade shoes ready kids! #HD50 pic.twitter.com/0ZQQ8e5eLk

— Pat Grassley (@PatGrassley) January 22, 2018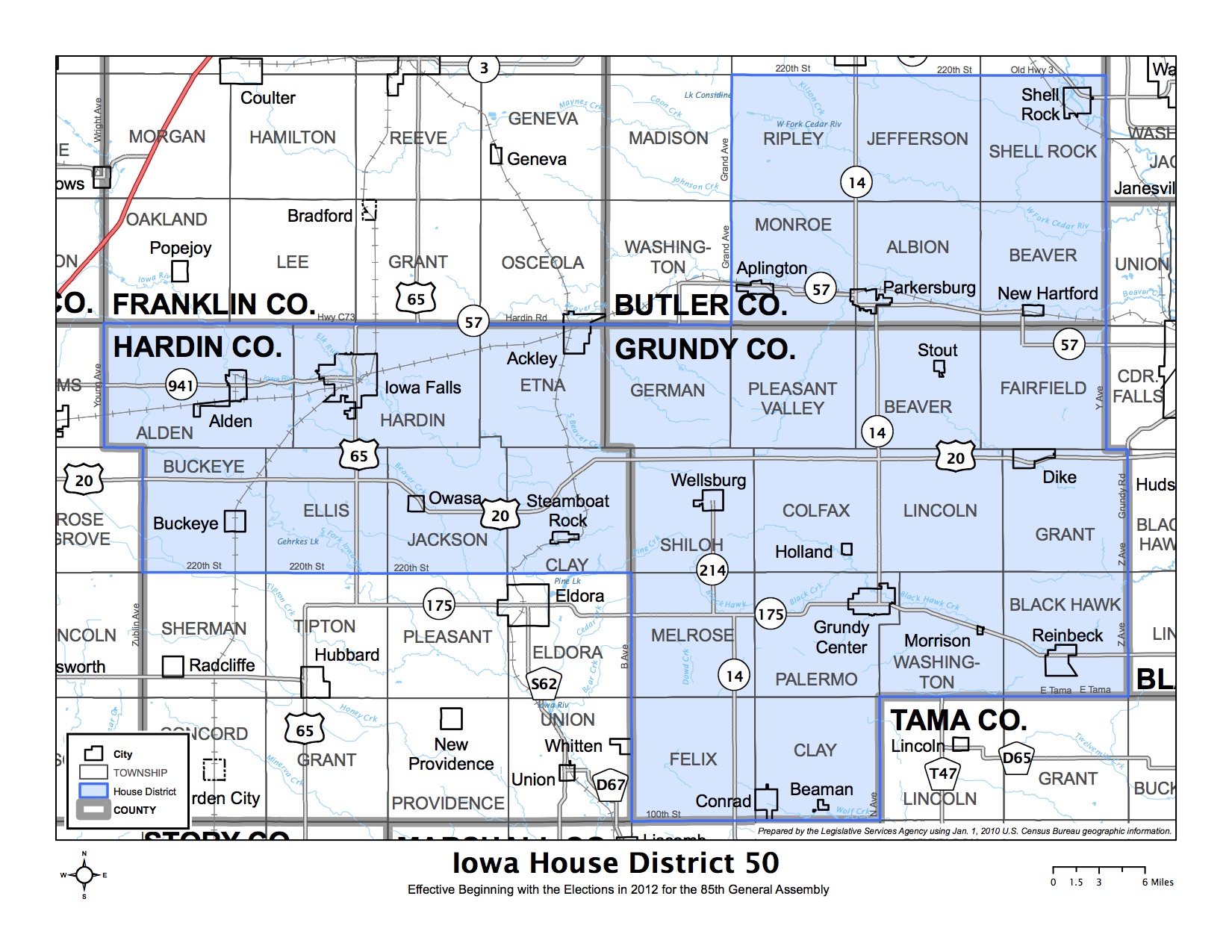 KMA Radio published Gaesser's January 19 press release. Excerpts:
His goals include

· Stewardship of land, air and water quality that also grows farm profitability

· Open doors of trade for farmers' livelihood, jobs and to feed the world's hungry

· Long-term policies and innovative practices

· Ensuring food safety while protecting farmers' rights

Gaesser began managing his family farm in Indiana at the age of 15 to support his mother and six younger siblings after his father passed away 50 years ago. Today, after 40 years in Iowa, Gaesser, his wife Elaine and son Chris, an agronomist, own 650 acres and rent or custom farm approximately 5,400 acres near Corning in Adams County, growing soybeans and corn. On their 6,050-acre farm, they grow 3,000 acres in corn for a nearby ethanol plant while most of their 3,000 acres of soybeans are seed production for the Stine Seed Company. Their daughter Jennifer is a school music teacher and rents another 165 acres with her brother, Chris.

Throughout the agriculture industry, Gaesser Farms is recognized for incorporating the latest technology and innovations in equipment and seeds and for continuing to research and test new practices to conserve and enhance Iowa's natural resources. An early adopter of conservation practices, Gaesser Farms has been nearly 100% no-till since 1991 and nearly 3,100 acres contain cover crops, with continuous expansion of cover crops since 2010, such as cereal rye. His family's goal is a cover crop on every acre.

Gaesser's expertise and volunteer leadership are evidenced worldwide by his role over the years as:

· American Soybean Association , Chairman and President, among other positions

· Iowa Soybean Association President, among other positions

· International Soybean Growers Alliance Co-Chair and American representative, representing producers of more than 90% of the soybeans grown in the world.

· 50+ agricultural trade/education missions over 25 years in Argentina, Belgium, Brazil, China, Canada, Europe, Japan, Korea, Singapore, South Africa and other countries and hosting international leaders at his own farm.

· Testimony/presentations to the US Department of Justice and Congress on the Farm Bill, biotechnology, renewable fuels, weed resistance management, seed and technology patents, and mergers and acquisitions. Volunteer Consultant to the US Environmental Protection Agency, USDA, US Food & Drug Administration.

· Co-Chair, with Bill Northey, Iowa Conservation Infrastructure Initiative, representing a cross-section of leaders identifying economic development in achieving Iowa Nutrient Reduction Strategy goals.

· North American Climate Smart Agriculture Alliance Outcomes Team Chairman.

· Iowa Master Farmer Award recipient in 2012, Wallaces Farmer.

· National and Iowa Farm Bureau member and active in various Adams County activities.
LATER UPDATE: Chad Ingels announced on January 25 that he will also seek the Republican nomination for this office.
Chad is an Iowa State University alumnus two-fold with a Bachelors and Masters of Agriculture from the university. Ingels has dedicated more than half his lifetime to farming, with nearly 3 decades in the field, and received various awards including the Iowa Farm Environmental Leader award and is a past Niman Ranch Meat Quality winner.

Chad is also a committed advocate for improving Iowa's water quality. Starting in 1999 until 2016, Ingels served as an Extension Watershed Specialist for Iowa State Extension where he worked with over 300 farmers on several farmer-led watershed improvement projects. In addition to his Extension work, Ingels has been a member of Iowa's Environmental Protection Commission since 2013, and is currently the acting commission chair. Nationally, Ingels also leads The American Farm Bureau Water Advisory Committee, where he provides direction to the American Farm Bureau Federation board of directors on water related issues. During the past year, he has been a part of the Iowa Nutrient Research and Education Council's efforts to measure the progress of Iowa's Nutrient Reduction Strategy.

If elected to the position, Ingels says he is excited to continue his work improving Iowa's water quality, which will serve as one of his main platforms.

"I've been working on water quality issues for nearly two decades and the important thing I've found is farmers are exceptionally willing to work to improve water if they're looked at as part of the solution and part of the problem solving process," says Ingels "and I want to help facilitate that even more than it has been currently."
Ingels does not seem to have a campaign website, but he is on Facebook and Twitter.
Naig told the Des Moines Register on February 1 that he's exploring the race.
"If Bill is not confirmed and decides to run for re-election, I would not run," Naig said. But "we are still very hopeful that he will be confirmed." [...]

Naig said it's "been an honor to partner with Secretary Northey to help lead the Iowa Department of Agriculture ... and there is still important work to be done."

The Cylinder native said he's "proud of Iowans for taking on the challenge of improving water quality," and he believes "in continuing to embrace science and technology to better care for our state's natural resources."
LATER UPDATE: Iowa Senate Agriculture Committee chair Dan Zumbach announced on February 2 that he will run for secretary of agriculture, assuming Northey does not seek another term. Zumbach can try for higher office without giving up his legislative seat, because he won't be up for re-election in Iowa Senate district 48 until 2020.