"Iowa is not working for working families," Michael Libbie said at the beginning of a video introducing himself as a candidate in state Senate district 22.
A few weeks ago, Libbie became the fourth declared Democrat in what should be one of next year's most competitive Iowa Senate races.

Libbie is the founder and owner of the small business Insight Advertising, Marketing & Communications, hosts the Insight on Business News Hour radio broadcast, and formerly served as board president and later interim executive director of the Windsor Heights Chamber of Commerce. He has long been active in local Democratic politics and worked on Desmund Adams' 2012 campaign in this Senate district. Libbie ran unsuccessfully for Windsor Heights City Council in 2017 and began thinking seriously about a state legislative campaign soon afterwards. I enclose below more background on the candidate.
He laid out his case in a YouTube video.
Like most Democratic candidates, Libbie favors restoring the collective bargaining rights Republicans stripped from public employees in 2017. But he would go further, promising to "fight like hell to repeal Iowa's right to work statute, that really means right to fire for no reason at all." He also calls for legislative action to support small businesses, "address mounting child care expenses," and allocate more funds to clean up land and waterways.
In addition to policies that would help working families, Libbie also advocates for making Iowa a more inclusive place that "values people from all walks of life." Making it easier to vote is among his top priorities as well.
The suburban precincts that make up Senate district 22 have been trending from red to purple lately. Voters in the district favored Mitt Romney over Barack Obama in 2012 by 52.5 percent to 46.5 percent, but voted for Hillary Clinton over Donald Trump by 46.3 percent to 44.8 percent in the last presidential election. Democratic candidate for governor Fred Hubbell carried the district by a 53.4 percent to 45.2 percent margin.
When current Iowa Senate President Charles Schneider was first elected in 2012, Republicans outnumbered Democrats in the district by more than 4,000. The latest official figures show Senate district 22 contains 15,515 active registered Democrats, 16,653 Republicans, and 17,975 no-party voters.
Independents turn out at much higher rates in presidential election years than for midterms, so winning over voters affiliated with no party will likely be the key to winning this race.
To follow all of the declared candidates in Senate district 22:
Michael Libbie: website, Facebook, Twitter
Tricia Gavin: website, Facebook, Twitter
Sarah Trone Garriott: website, Facebook, Twitter
Corey Suesakul: website, Facebook, Twitter
Charles Schneider: website, Facebook, Twitter
This district covers Windsor Heights, Clive, Waukee, and part of West Des Moines in Polk and Dallas Counties.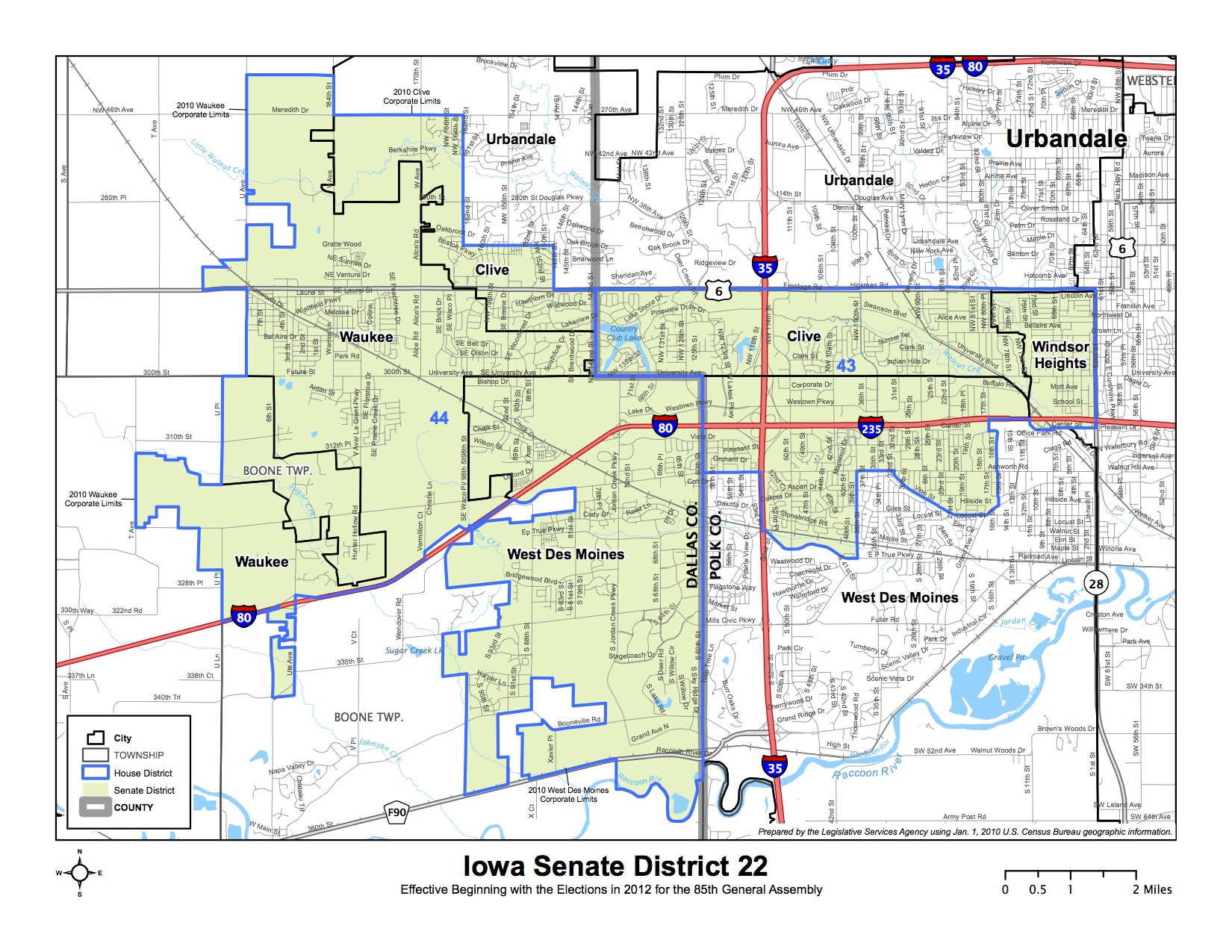 Final note: if elected, Libbie would be Iowa's first Jewish state legislator in more than 25 years. (The last was Ralph Rosenberg, who served a term in the Iowa Senate from 1991 through 1994.) Libbie and I live in the same Windsor Heights neighborhood, and he wore this yarmulke with "Bernie Sanders" in Hebrew at our precinct caucus in February 2016.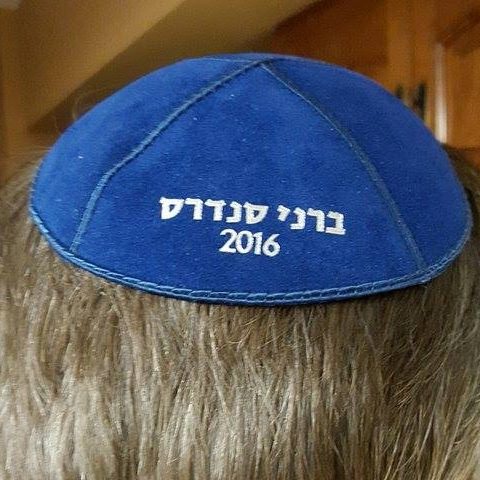 From Michael Libbie's official campaign bio:
Michael P. Libbie is a marketing expert, broadcaster, public speaker, business owner, spiritual leader and lifelong Democrat. He has helped hundreds of non-profit and for-profit corporations better market their products and services through his small business Insight Advertising, Marketing & Communications. Libbie is the founder and host of the award winning news program Insight on Business the News Hour which can be heard daily in podcast form as well as on News/Talk 1540 KXEL. He also served as the President and then Executive Director of the Windsor Heights Chamber of Commerce.

Prior to opening his business Libbie was the President of the Iowa Junior Chamber of Commerce, Chaplain of the United States Junior Chamber, President/CEO of Friendship Haven, Inc. the state's largest continuing care retirement community related by faith to the United Methodist Church and Vice President of Heartland Communications, Inc. He has also been the spiritual leader of Adas Israel the Jewish Congregation of Northern Iowa based in Mason City for the past 32 years.
Top photos: Michael Libbie on the left, Iowa Senate President Charles Schneider on the right.